Keep our parks safe and inviting for people and wildlife by volunteering with Scenic Hudson.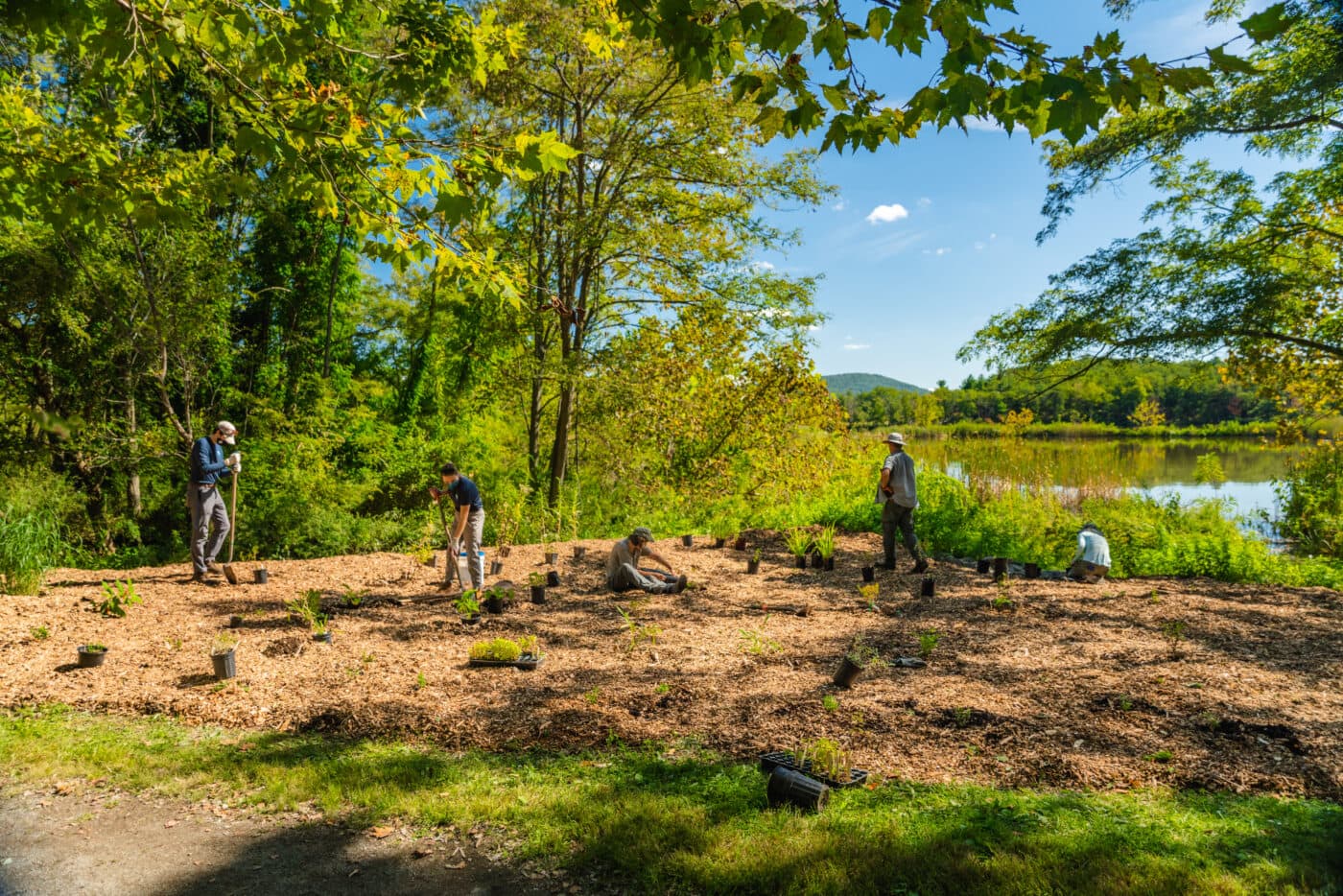 Pitching in gives you an opportunity to spend some quality time in nature, meet other people who share your love for the outdoors and learn more about the plants and animals that call our parks home. We offer a variety of ways that make it easy to participate. Fill out our volunteer application and we'll be happy to put you to work! We also welcome groups in search of meaningful service projects.
Be the "eyes and ears" of one of our parks, providing information to visitors and alerting us about trail conditions and potential hazards. Also, join staff and other volunteers in tasks such as building trail bridges and replacing invasive species with native varieties.
Already a member of our Park Patrol? Submit your Property Inspection Report here.
Join our field staff as they undertake their regular work to keep our parks shipshape. You'll get to know our park experts — and more hands means faster results.
Weekend Volunteer Workdays
Plant trees, remove invasive species, build trails or participate in cleanups. These workdays, held in our parks as well as locations in downtown Poughkeepsie and Newburgh, offer tasks for people of all ages and abilities, meaning they're excellent for families and school groups. See our events page for upcoming dates.
Get to know more about our parks' natural habitats while helping to restore them. After a lesson in how to identify several invasive plants, you'll set out to remove and replace these fast-growing pests with native species. Geared to teach participants about natural resources, ecology and environmental issues, this program is perfect for school or community groups.
Help researchers track our changing climate by studying phenology—the seasonal changes that plants and animals undergo each year. While hiking on the Phenology Trail at our Esopus Meadows Preserve, you'll observe eight designated plant species and record your findings on a mobile online monitoring network that scientists rely on for data. You can do it anytime, entirely at your leisure, meaning it's perfect for people with busy and unpredictable schedules.
Collect data that may help biologists discover why populations of these fish are declining. In the spring, you'll use nets and traps to catch juvenile glass eels at our
Black Creek Preserve
. Once you count and weigh them, you'll release them unharmed. It's a great way to get "up close and personal" with wildlife.