2021: Meeting the Moment, Amplifying our Impacts
Thanks to your support, Scenic Hudson helped provide exciting new places for people to connect with the Hudson Valley's natural beauty this year. Walkers and cyclists enjoy magnificent views of the water and soaring cliffs on the Hudson River Brickyard Trail in Kingston, which spans 520 acres we acquired in 2019. Hikers climbing up to the first spectacular viewpoint on Breakneck Ridge now have a safer return route thanks to a project spearheaded by the Hudson Highlands Fjord Trail, a Scenic Hudson subsidiary. We also completed a feasibility study for a stretch of the Westchester RiverWalk under the Gov. Mario M. Cuomo Bridge, a critical missing link in this 51-mile route along the county shoreline.
These accomplishments add to the spectacular array of public parks and trails Scenic Hudson has created since 1963. They provide recreation, inspiration, car-free transportation, and a boost to physical and mental health. Lands we protect — forests, wetlands, family farms — also offer significant benefits, including clean drinking water and air and a steady supply of fresh, healthy food. All help safeguard the valley's rich biodiversity, increasingly endangered yet vital to all life.
Now, however, urgency compels us to amplify our impacts, building on Scenic Hudson's leadership in addressing the most pressing issues facing our region, our nation, and our planet — the climate crisis and environmental injustice.
As we continue our land conservation and stewardship work, we are focused on maximizing the ability of the valley's natural resources to stem climate change. We're exploring land management strategies that will allow forests and wetlands to sequester more carbon, preventing it from becoming a greenhouse gas. We're spearheading the implementation of agricultural practices, first employed by Indigenous people, that keep carbon in the ground while making soils more productive. And we're leading efforts to make the region a leader in embracing renewable energy.
Scenic Hudson's commitment to serving all people living in the valley's river cities also continues to grow, building on decades of work along both sides of the river, from Yonkers to Hudson and Haverstraw to Albany. With partners in Poughkeepsie, Newburgh, and Kingston, we're providing new, inclusive ways for historically underserved residents to connect with nature by restoring long-cherished places to play, relax, and celebrate.

Urban gardens and farms we helped establish provide healthy produce to neighbors caring for them, while trees now line one of Newburgh's streets, serving as a catalyst to increase public safety and providing summertime shade. We also continue Scenic Hudson's seminal role in fighting power plants that would pollute the air with climate-warming toxins and set back efforts to achieve environmental justice.
Download our 2021 Annual Report to read about how will meet these challenges with hope and determination, acting boldly, decisively, strategically, and courageously.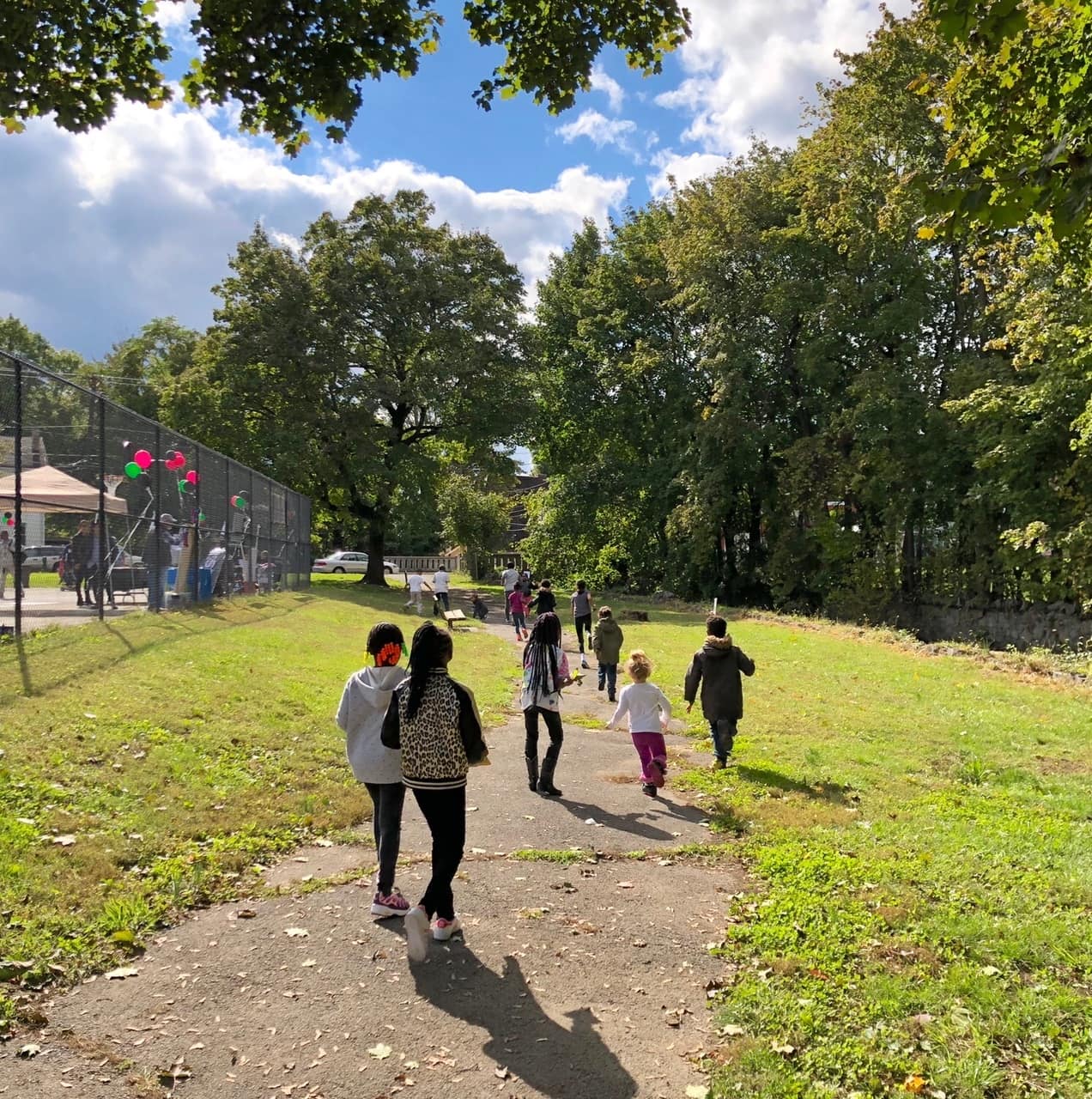 Download Annual Reports
2021 Annual Report
2020 Annual Report
2019 Annual Report
2018 Annual Report
2017 Annual Report
2016 Annual Report
2015 Annual Report
2014 Annual Report