A watershed moment for 15 million people — and all Americans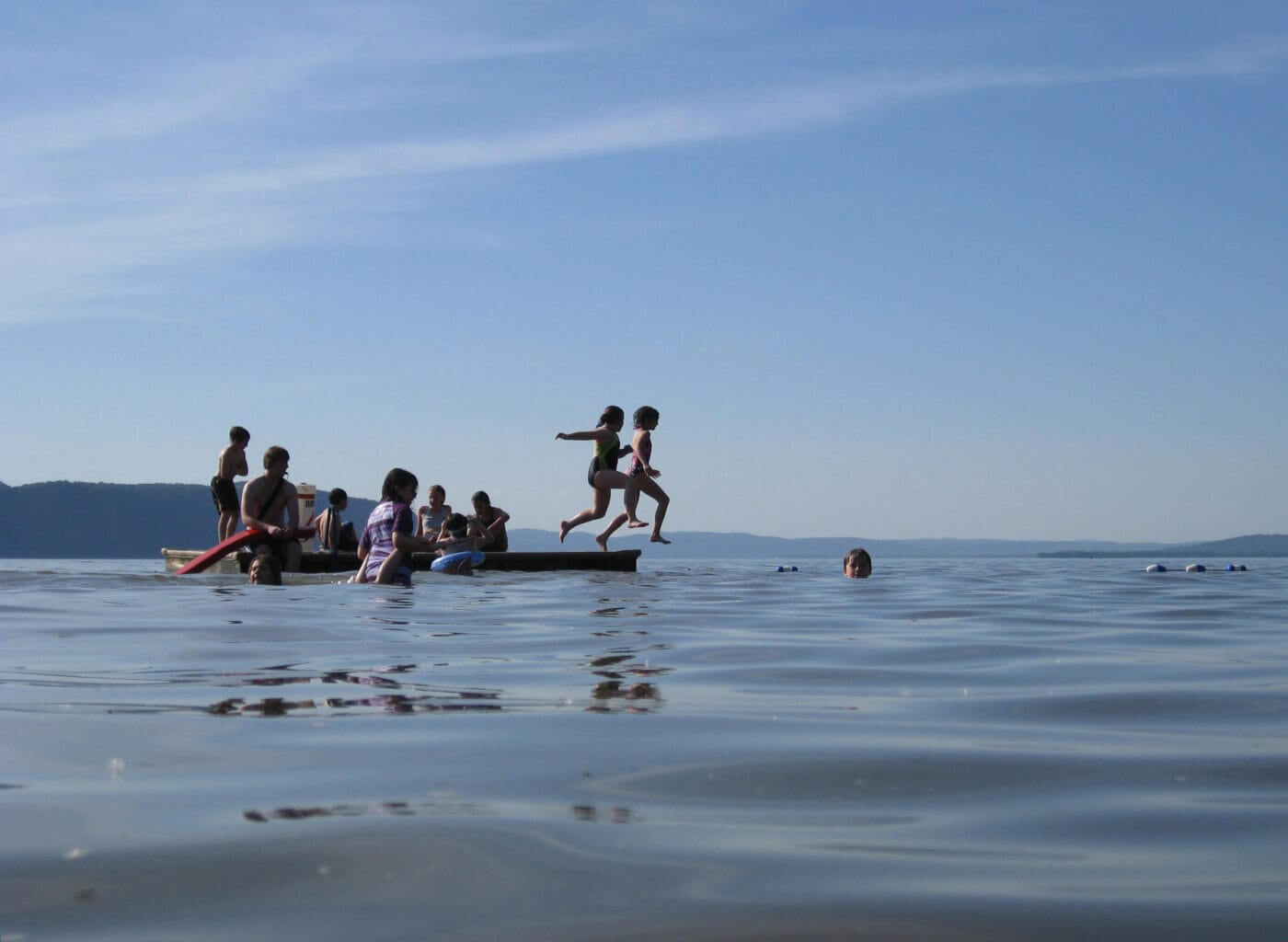 What's the plan?
The New York-New Jersey Watershed Protection Act (H.R. 4677), a bill currently before Congress, would make the federal government a stronger partner in protecting and restoring the watersheds that flow into New York-New Jersey Harbor — including those of the Hudson, Mohawk, Raritan, Passaic, Hackensack, and Bronx rivers. It would invest in on-the-ground projects that will improve accessibility, habitat, climate resiliency, and economic opportunity for the 15 million Americans living near them — and for all Americans.
For over a decade, Scenic Hudson has been leading efforts, alongside key partners, to rebuild this valuable and ecologically vital system of watersheds, ensuring it can serve as a resource to local communities — and the entire nation — for many years to come.
What's at stake?
The NY-NJ Harbor and the watersheds of New York and New Jersey that flow into this national resource provide enormous economic and environmental benefits not just to the region but the entire nation.
Along with supplying the country's most densely populated region with clean water, they host some of the busiest U.S. ports and provide opportunities for tourism and outdoor recreation that attract people from around the world. They also improve public health, sustain significant fisheries and critical wildlife habitat, and protect businesses and vital infrastructure from flooding and rising sea levels.
These waterways play a critical role in enhancing Americans' quality of life, health, and prosperity, restoring communities disproportionately impacted by climate change, and helping those confronting environmental injustice. Local partnerships are strong and regional priorities have been established through several science-based and consensus-driven plans to manage these natural assets. Federal leadership and resources will strengthen these partnerships and deliver on-the-ground public benefits across local jurisdictions.
Because of this region's long history, it has suffered many environmental impacts — including channelizing the Hudson River and hardening its shorelines, which have damaged habitat and diminished the ability of people to access and enjoy it.
If enacted, the Watershed Protection Act would:
Direct the Secretary of the Interior to enhance collaboration and coordinate restoration activities at all levels of government.
Establish a program to coordinate restoration and award grants to help fund approved plans and restoration projects in local communities.
Provide federal matching dollars for state environmental funding like the Environmental Protection fund and Bond Act.
Ensure that restoration efforts utilize science-based principles to protect fish and wildlife habitats, improve water quality, increase public access to the estuary, mitigate flood risks, and develop public outreach and educational activities.
Authorize $50 million annually through fiscal year 2026 to accomplish these goals.
Representative Paul Tonko (D-NY) introduced the NY-NJ Watershed Protection Act in the House in September 2021, and Senators Cory Booker (D-NJ) and Kirsten Gillibrand (D-NY), along with Sen. Bob Menendez (D-NJ) and Majority Leader Chuck Schumer (D-NY), introduced a companion bill in the Senate in January 2022. The bill was passed in the House in July 2022, but has yet to be considered in the Senate.
How can I get involved?
GET INFORMED AND SHARE: Download a fact sheet about the bill (PDF).
TAKE ACTION: Ask your Senators to support federal investment in Hudson River restoration.
SIGN UP: Subscribe below to Scenic Hudson's email list using the form below to receive updates and learn about other ways you can take action to support this vital legislation.
---
Success Stories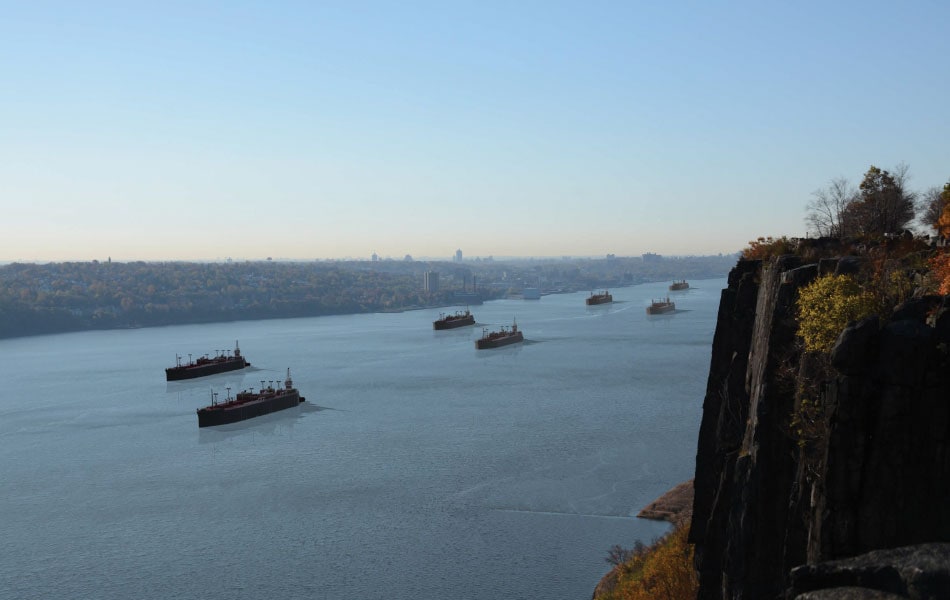 Hudson River Barge Anchorages
Preserving water quality and habitats, the U.S. Coast Guard abandoned plans for 10 new "parking lots" for vessels carrying hazardous substances. We mobilized thousands of community members to fight the proposal. 2018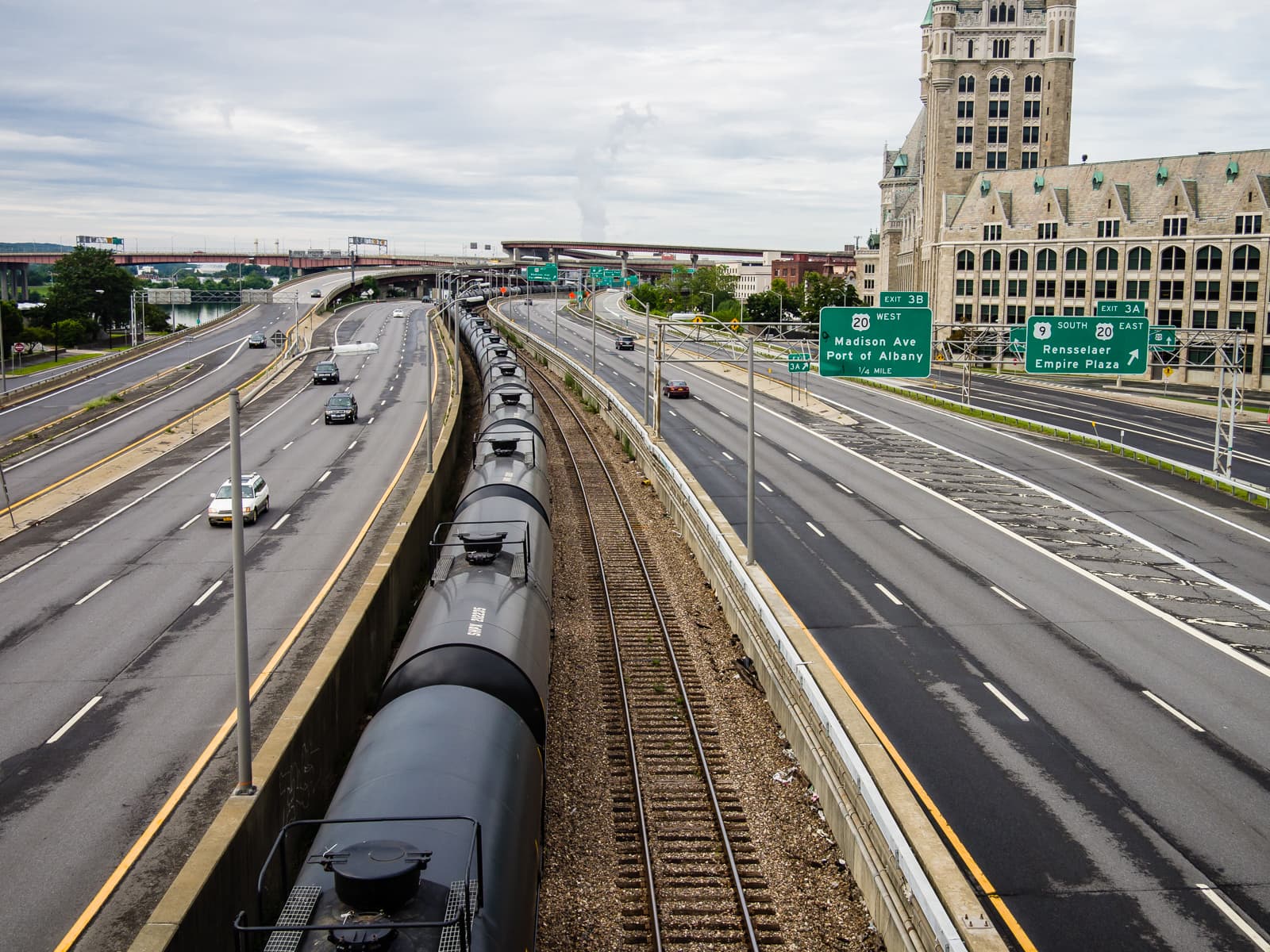 Expanded Crude Oil Operations (Albany)
Decreasing the likelihood of hazardous spills and health threats in local neighborhoods, Global Partners decided not to build new crude oil facilities. We partnered in opposing the expanded operations. 2018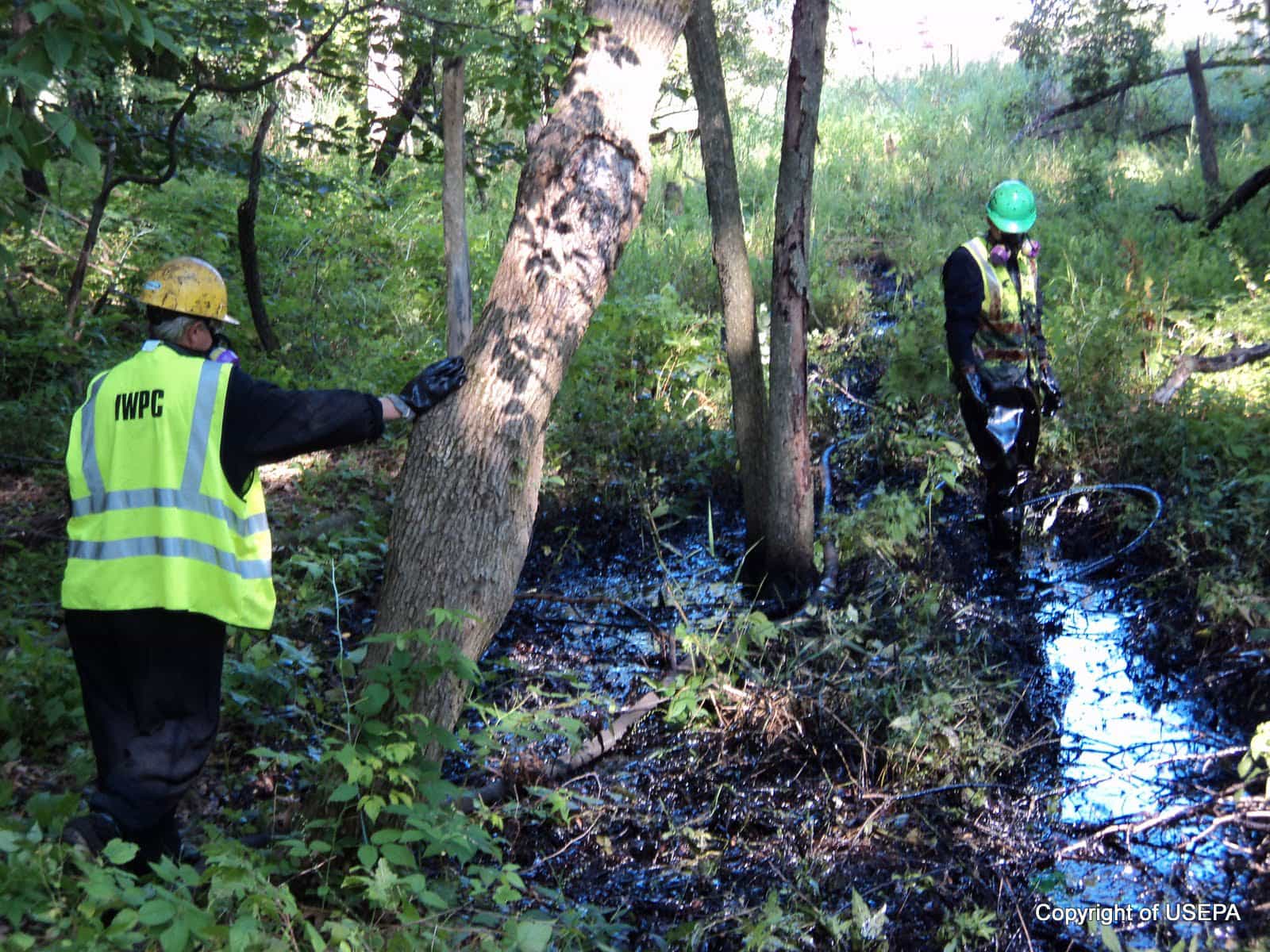 Pilgrim Pipelines (Hudson Valley)
We engaged citizens and communities to oppose this proposal to construct two crude oil pipelines through the valley. The outcry against the project led to its abandonment, halting potential environmental, public health and safety threats. 2017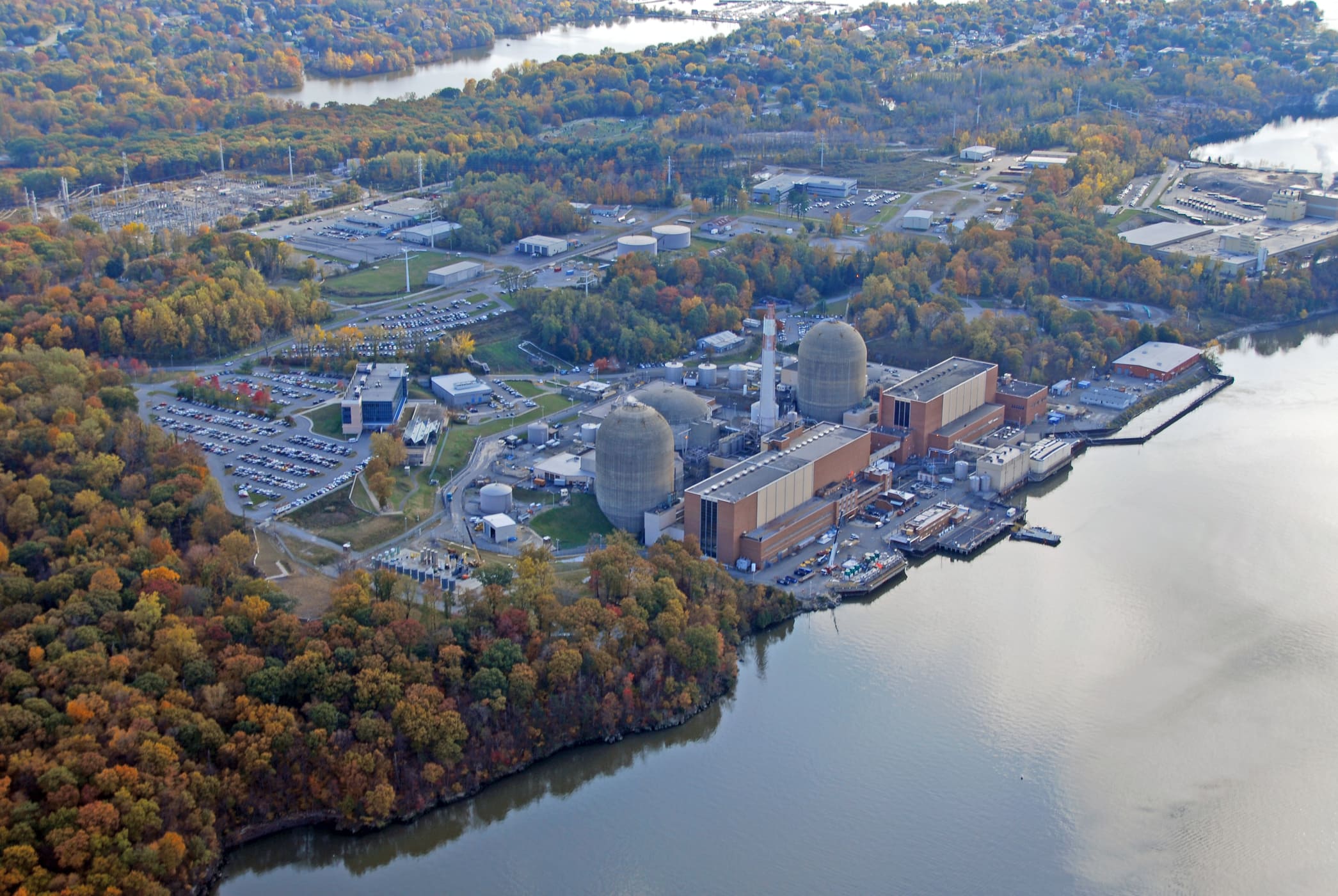 Indian Point Nuclear Power Plant (Buchanan)
Ending the harm it causes aquatic wildlife and public safety, New York State and plant owner Entergy agreed to close this outdated facility by 2021 — ending our decades-long campaign to shut it down. 2017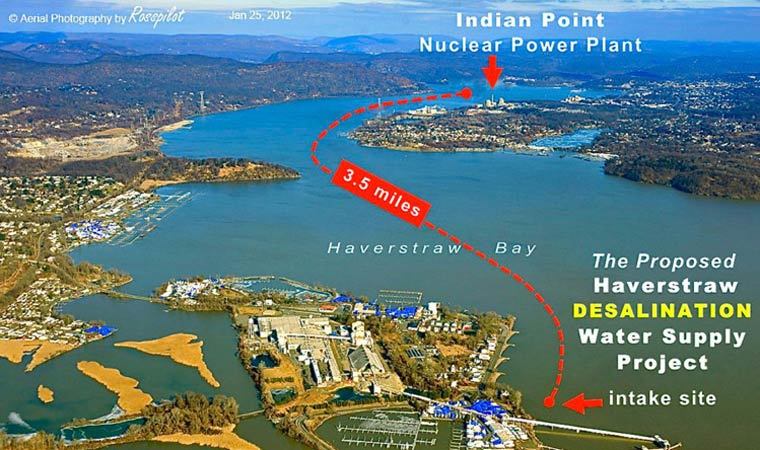 Desalination Plant (Haverstraw)
Our six-year campaign to halt construction of an environmentally harmful desalination plant on Haverstraw Bay — site of some of the river's most important aquatic habitats — ended in victory when plans to build the facility were dropped. 2015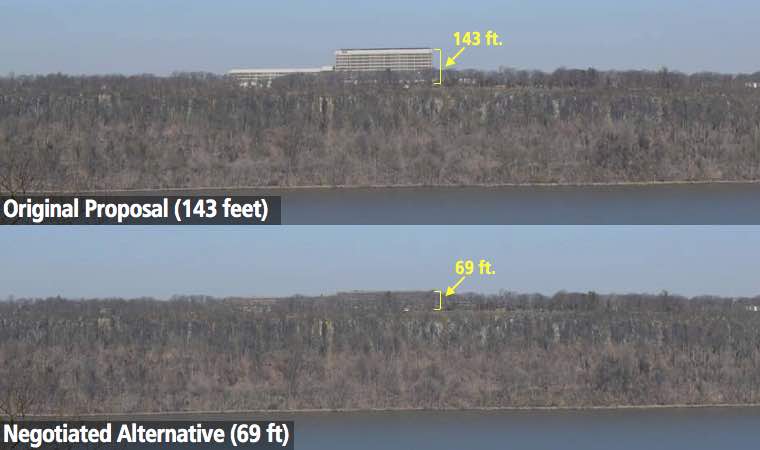 LG Headquarters (Englewood, New Jersey)
In a "win-win" for the environment and the economy, LG Electronics reached an agreement with us and partners to reduce the height of its proposed corporate tower atop the Palisades, preserving magnificent views and keeping jobs in the region. 2015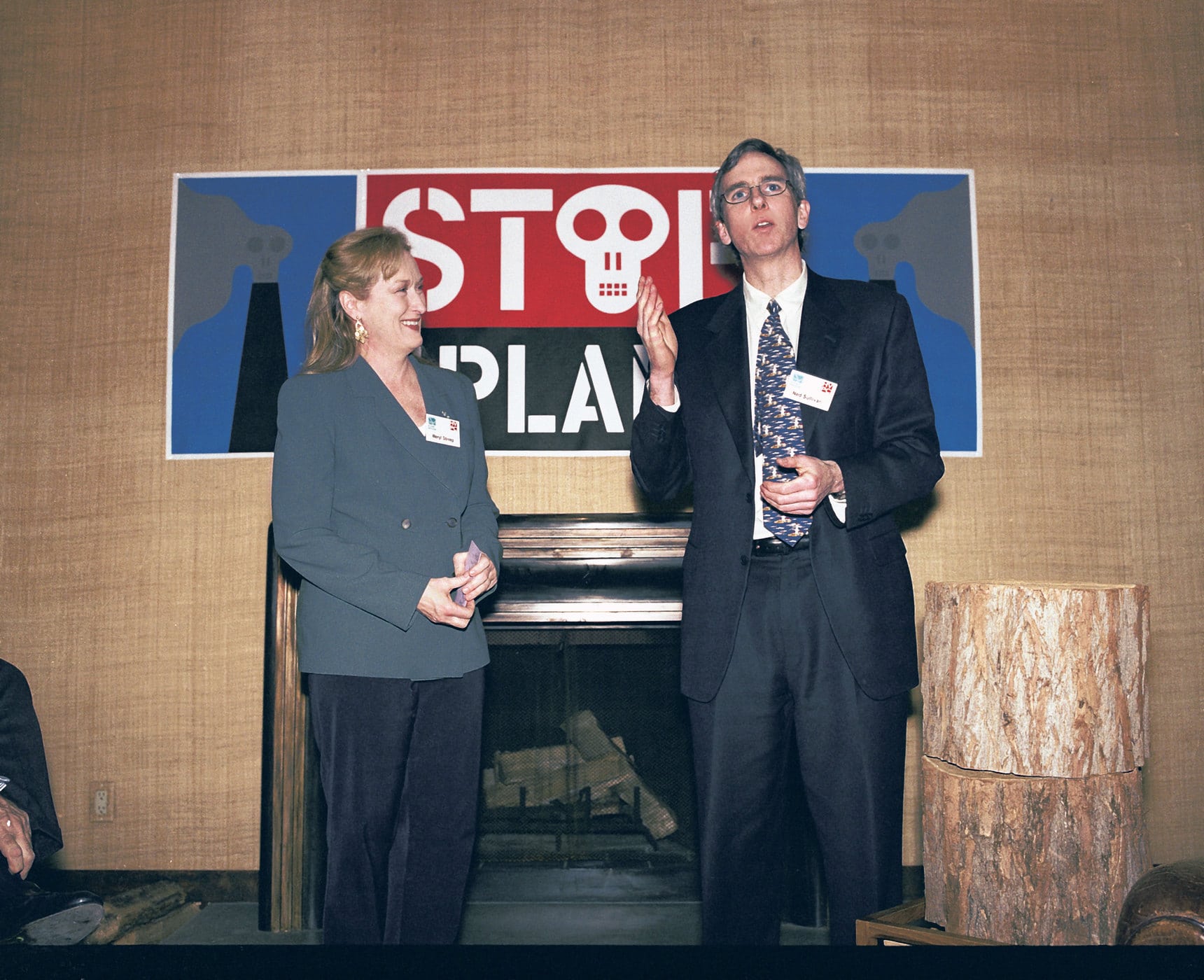 St. Lawrence Cement Plant (Hudson)
Preserving air quality and iconic views from Olana, NYS rejected plans to erect this 20-building manufacturing complex resulting from our grassroots campaign to stop its construction. 2005

Riverfront Towers (Yonkers)
Securing public riverfront access and preserved downtown Palisades views resulted from a settlement we brokered to stop construction of a wall of 38-story towers along the city's waterfront. 1989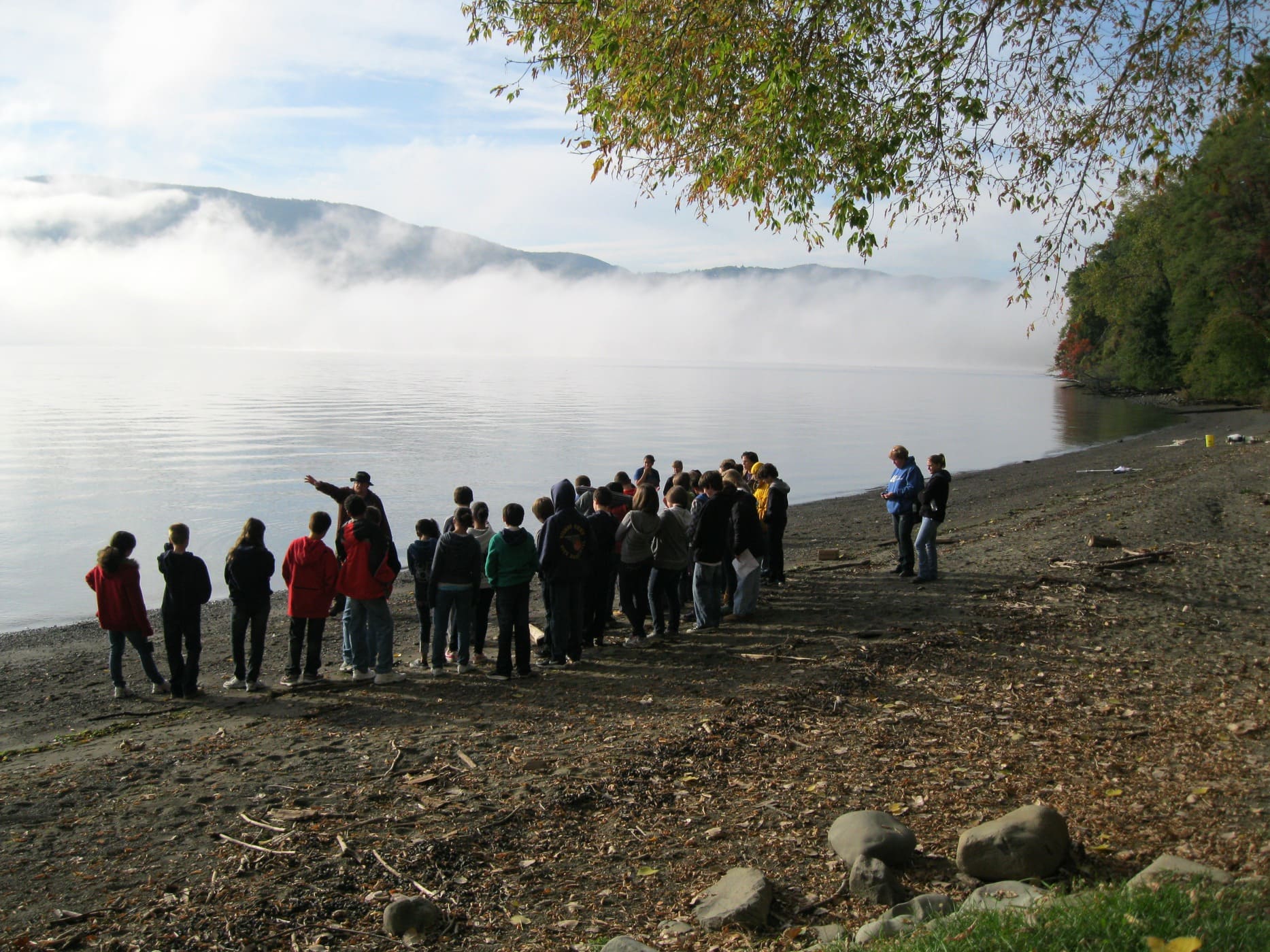 Sloop Hill (New Windsor)
Preserving a prominently visible river promontory and prime bald eagle habitat, NYS acquired 100 acres slated for a 530-unit condominium. Scenic Hudson played a lead role in securing the land's protection. 1988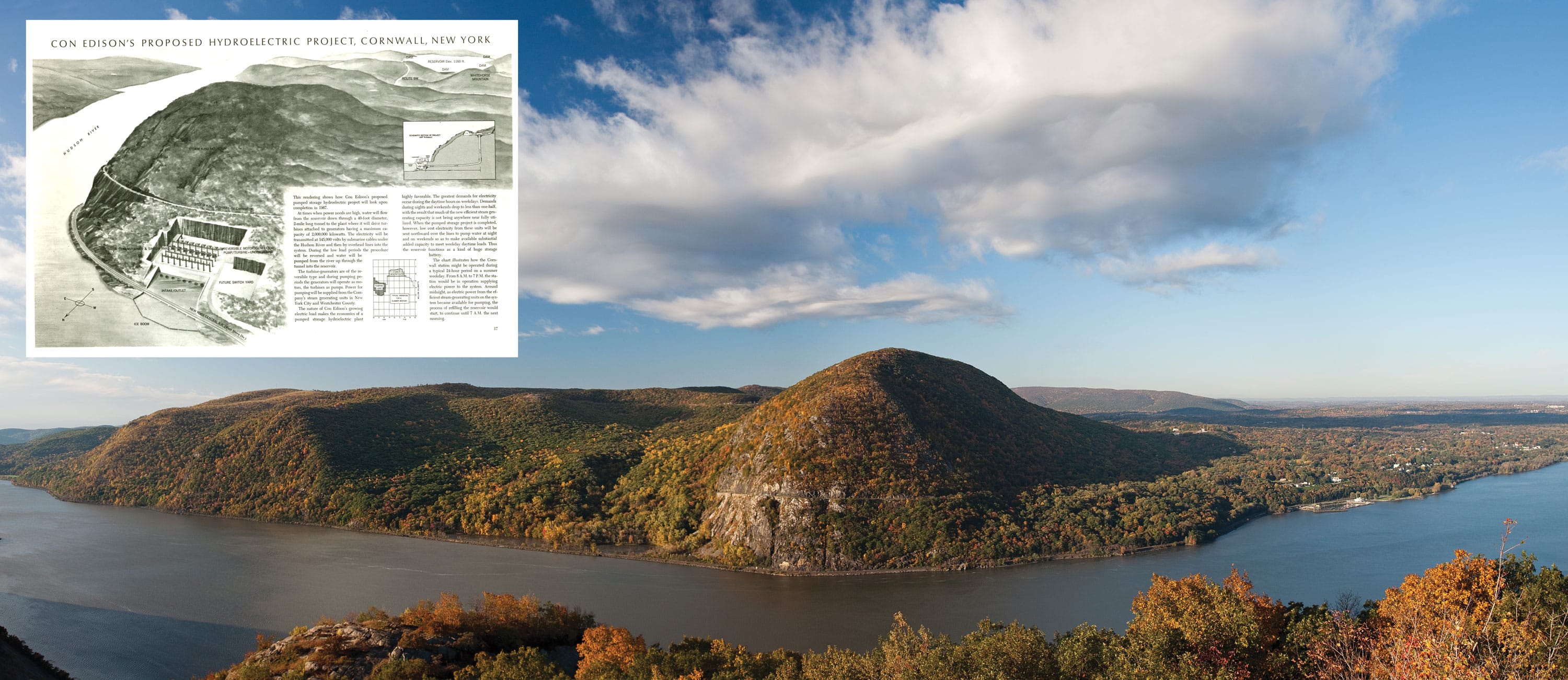 Storm King Mountain (Cornwall)
Conserving the iconic northern gateway to the Hudson Highlands, Con Edison agreed not to build a destructive hydroelectric plant. Scenic Hudson was established to protect the mountain and led the successful 17-year campaign. 1980
The New York-New Jersey Watershed Act is supported by Scenic Hudson, Riverkeeper, and the Hudson River Foundation.