Securing the valley's astonishing biodiversity and globally important habitats by thinking of the big picture.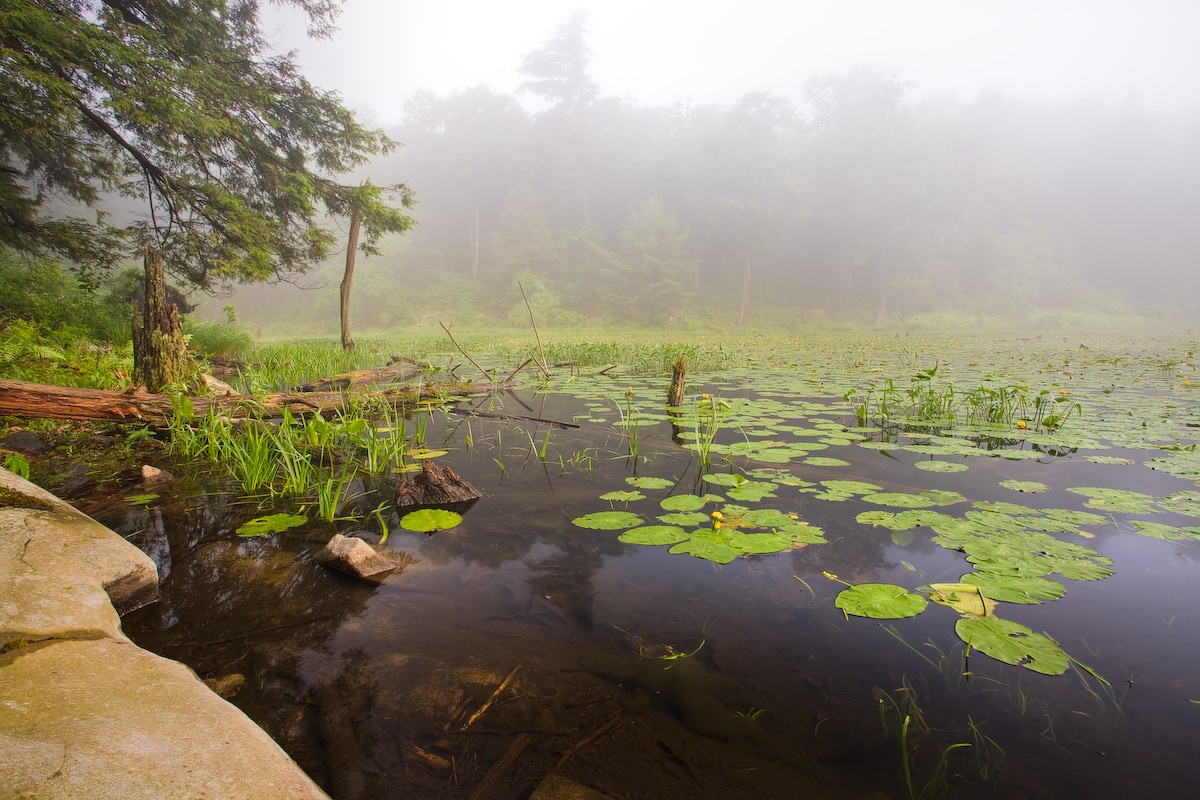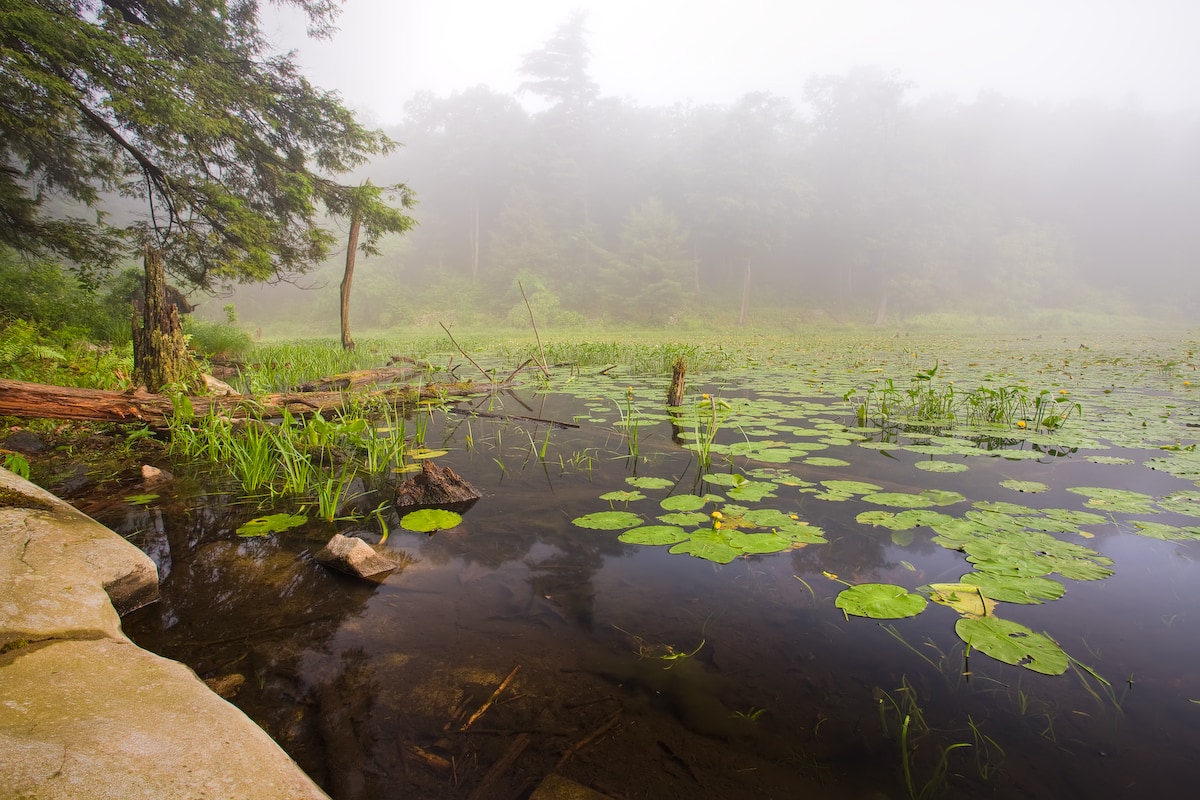 The Hudson River and the lands along it help to sustain some of the world's most awe-inspiring creatures, from Atlantic sturgeon and snapping turtles — species as old as the dinosaurs — to bald eagles and monarch butterflies.

Studies show that ecosystems with high biodiversity are more productive and better able to withstand environmental fluctuations than those with a low variety of species. Increased threats from climate change make it even more imperative to protect our region's diverse and globally important habitats.
Hudson Valley Conservation Strategy
That's why we created the Hudson Valley Conservation Strategy (HVCS) — to help us protect our lands and species in the face of climate change. Identifying networks of conservation areas that add up to more than the sum of their parts, the strategy highlights places whose conservation will simultaneously sustain biodiversity, increase resilience to rising sea levels and other climate change impacts, and secure the pathways many species rely on for survival. The strategy seeks to link previously protected lands, increasing the health benefits to humans as well as wildlife by creating continuous wild corridors and pathways they can move through.

We're protecting and restoring a range of environments for a variety of reasons, including:
Tidal Wetlands: prime nurseries and breeding areas for many fish species and important stopovers for migratory birds.
Wetlands: important for filtering pollution before it reaches drinking water supplies and for soaking up floodwaters.
Meadows: support grassland wildlife critical for pollinating crops and eliminating pests; improve water quality and carbon storage.
Forests: sequester pollutants that contribute to asthma, lung cancer and cardiovascular disease; vital for reducing climate change impacts such as increased heat; important for storing and sequestering carbon and improving water quality; important for providing habitat for wildlife.
Managing Scenic Hudson Lands
In addition to providing recreation and inspiration, our parks and preserves play critical roles in the natural system that filters air and water. They also furnish habitats for the great diversity of plants and animals found in the Hudson Valley. We manage Scenic Hudson lands to maximize their benefits to wildlife and people — by protecting rare species, controlling invasive (non-native) species and restoring the ecological function of their lands and waters. 

Featured content and resource list – click pencil to add content
Resources
Managing Your Land
Here are some resources to support you in being a good steward of your land.
Learn More
---
Success Stories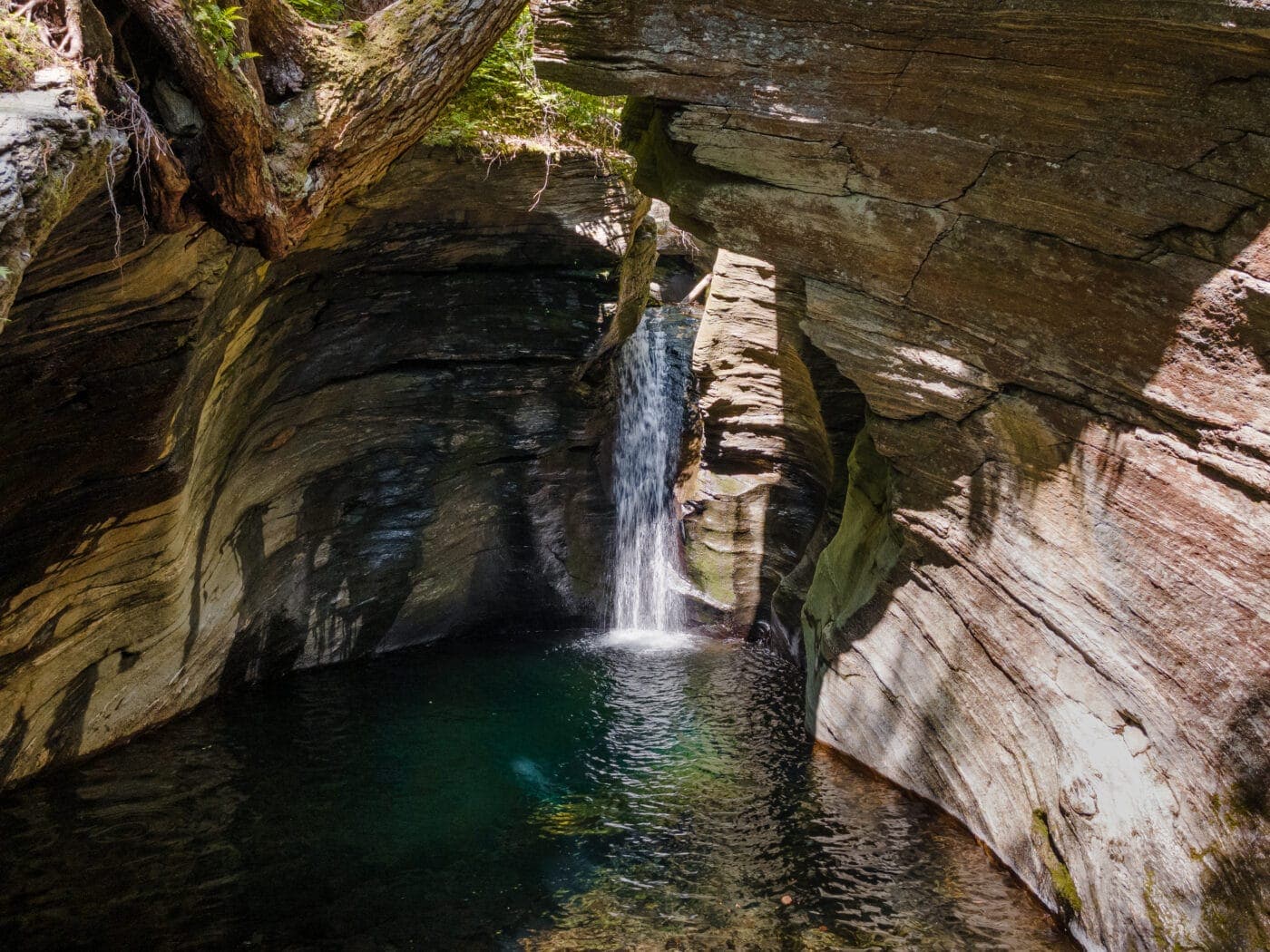 West Mountain (Dover, Dutchess County)
With the Dutchess Land Conservancy, Dutchess County, and Town of Dover, we protected 160 acres of extraordinary geological features adjacent to the popular Dover Stone Church. 2022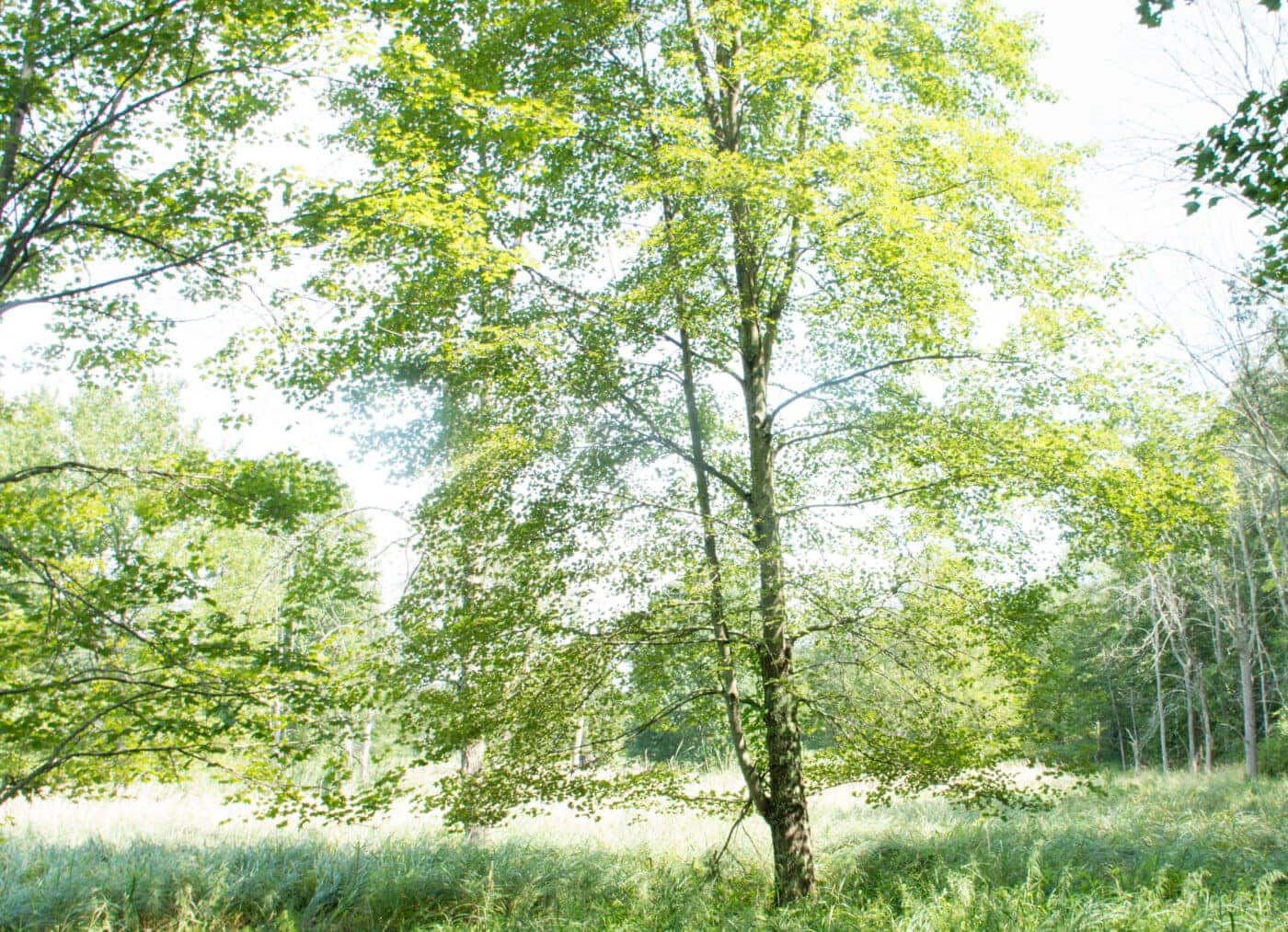 Black Creek (Lloyd, Ulster County)
Our protection of 66 acres preserves "must-save" habitats and supports creation of a nine-mile trail paralleling this important Hudson River tributary. 2022
Bontecou Wildlife Conservation Preserve (Washington/Stanford, Dutchess County)
A generous landowner donated 1,250 acres of woods, wetlands, and farmland to the Dutchess Land Conservancy and a conservation easement to Scenic Hudson. 2022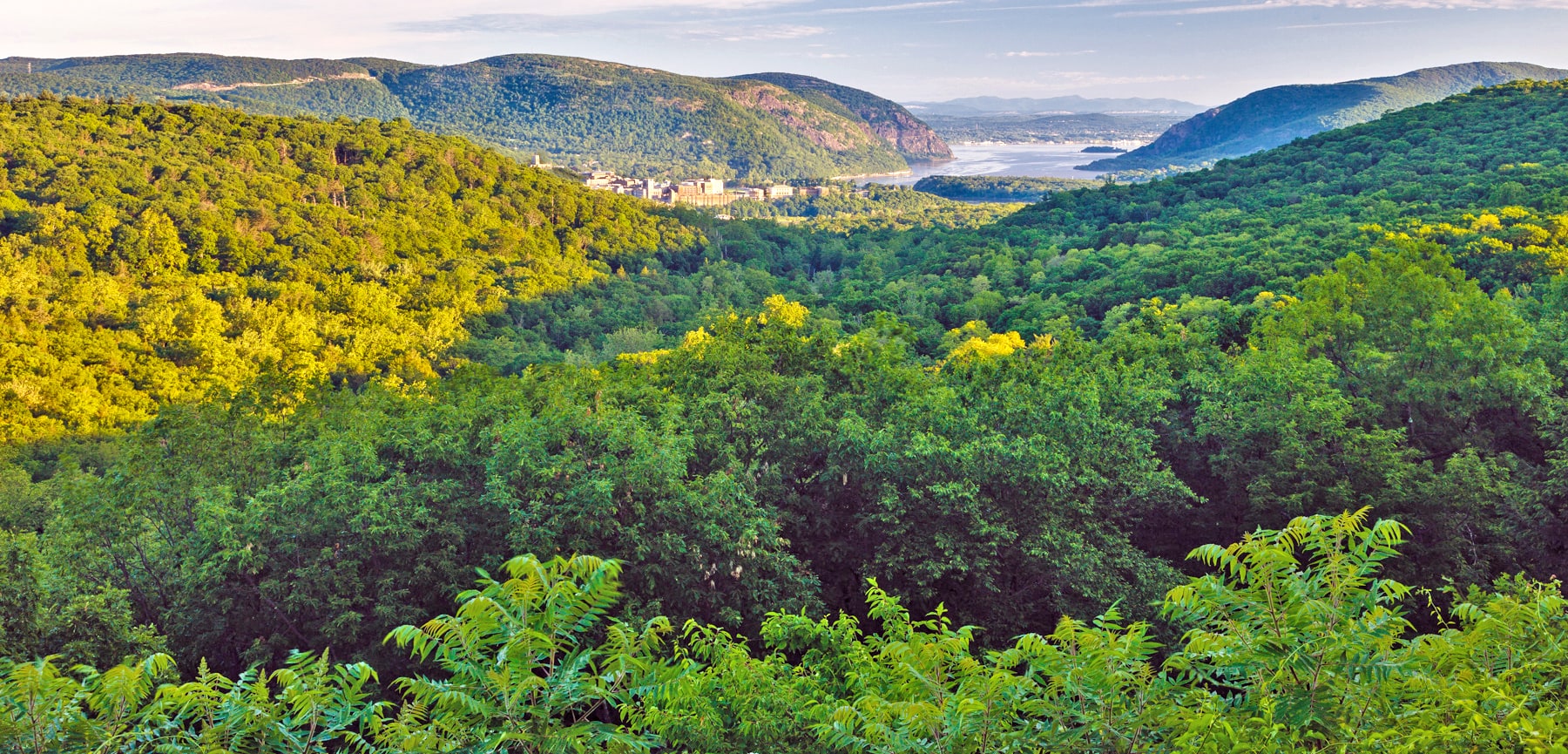 Hudson Highlands (East Fishkill, Dutchess County)
Partnering with the Hudson Highlands Land Trust, we protected 71 forested acres that will provide the community with access to Fahnestock State Park. 2022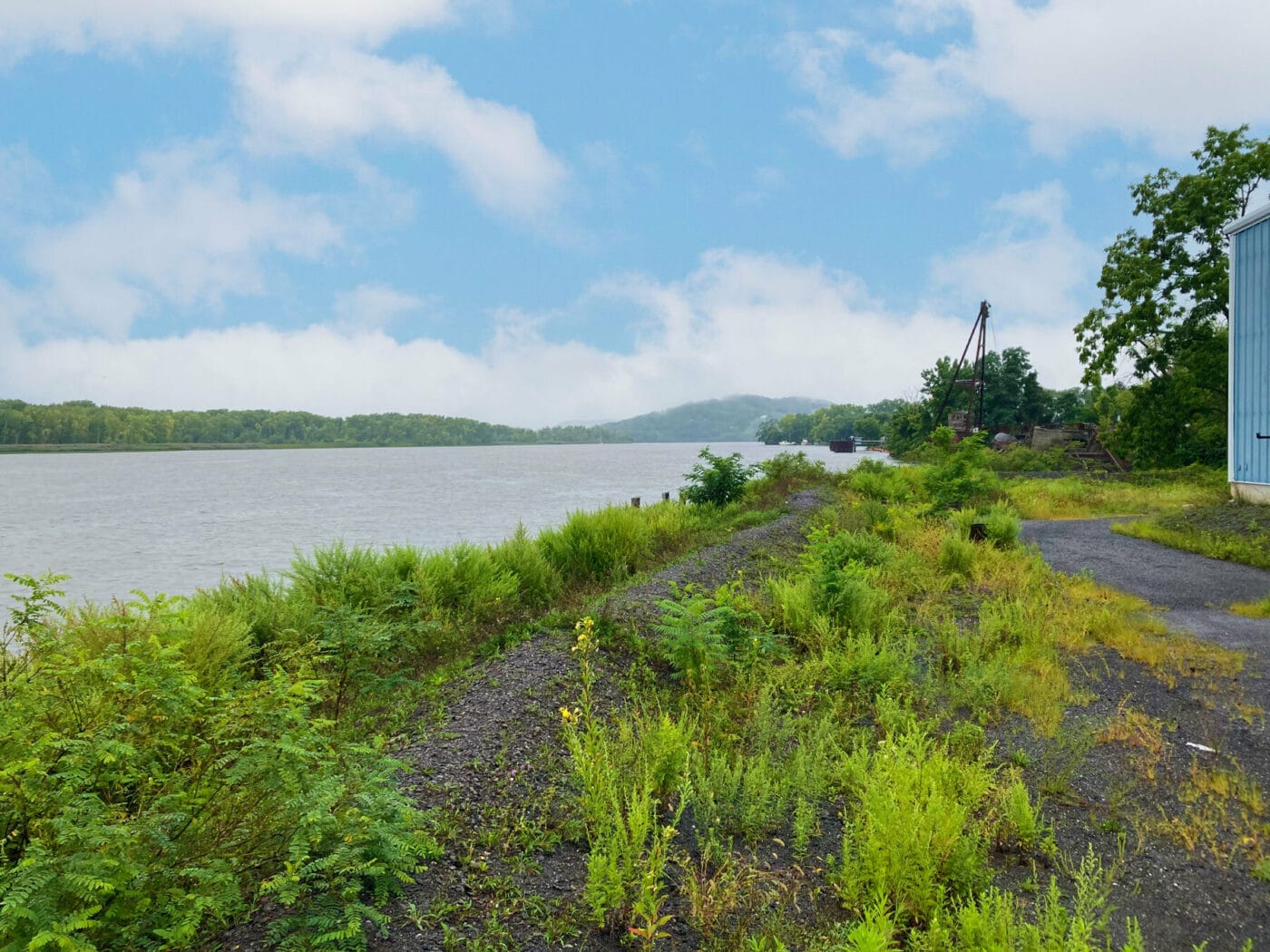 Athens riverfront (Athens, Greene County)
We protected six formerly industrial acres — including 1,000 feet of river frontage — whose restoration would afford excellent opportunities for water-based recreation. 2022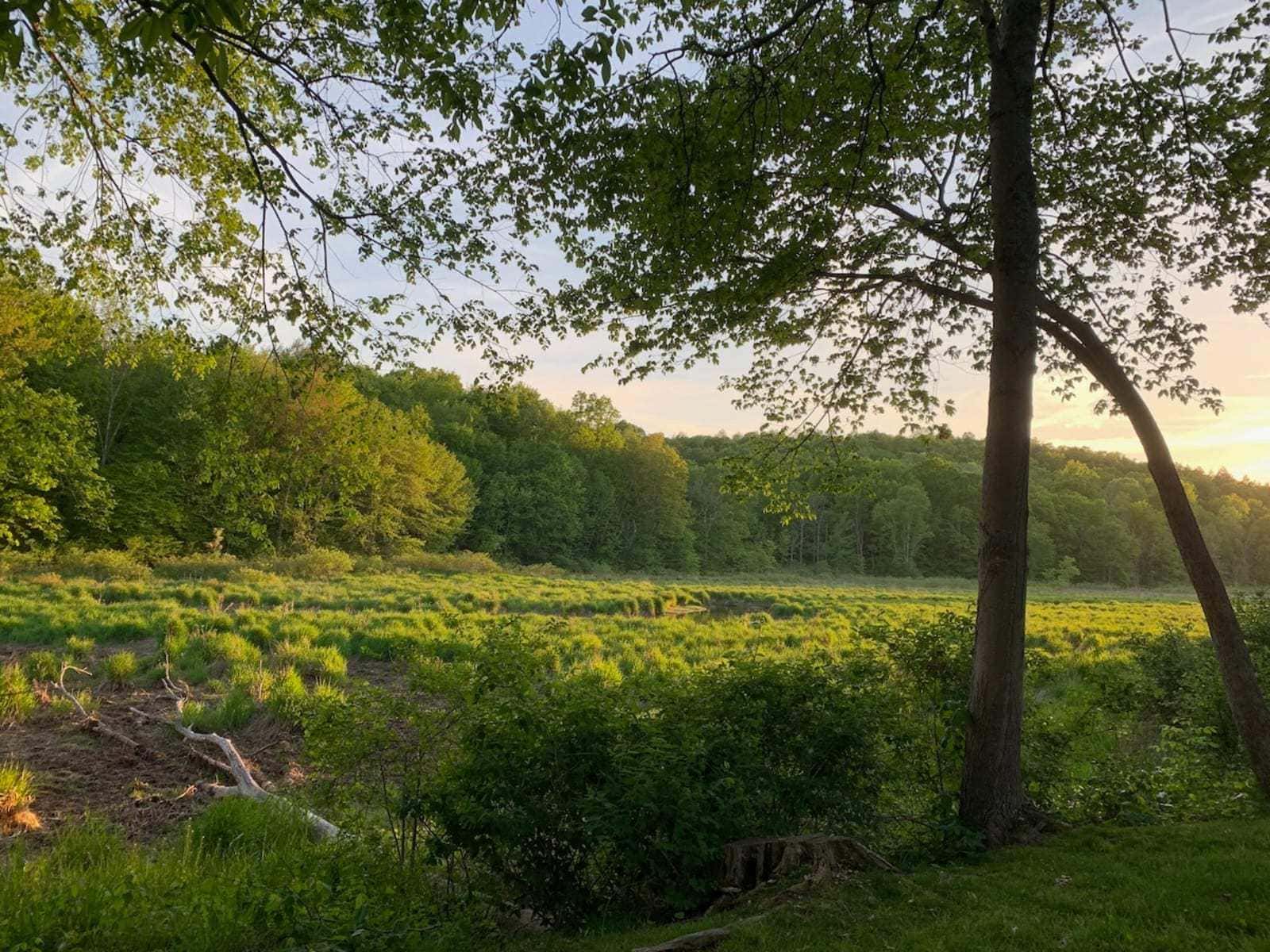 Black Creek (Lloyd, Ulster County)
We protected 303 acres adjacent to the Hudson Valley Rail Trail to enhance recreational opportunities and safeguard this Hudson River tributary. 2020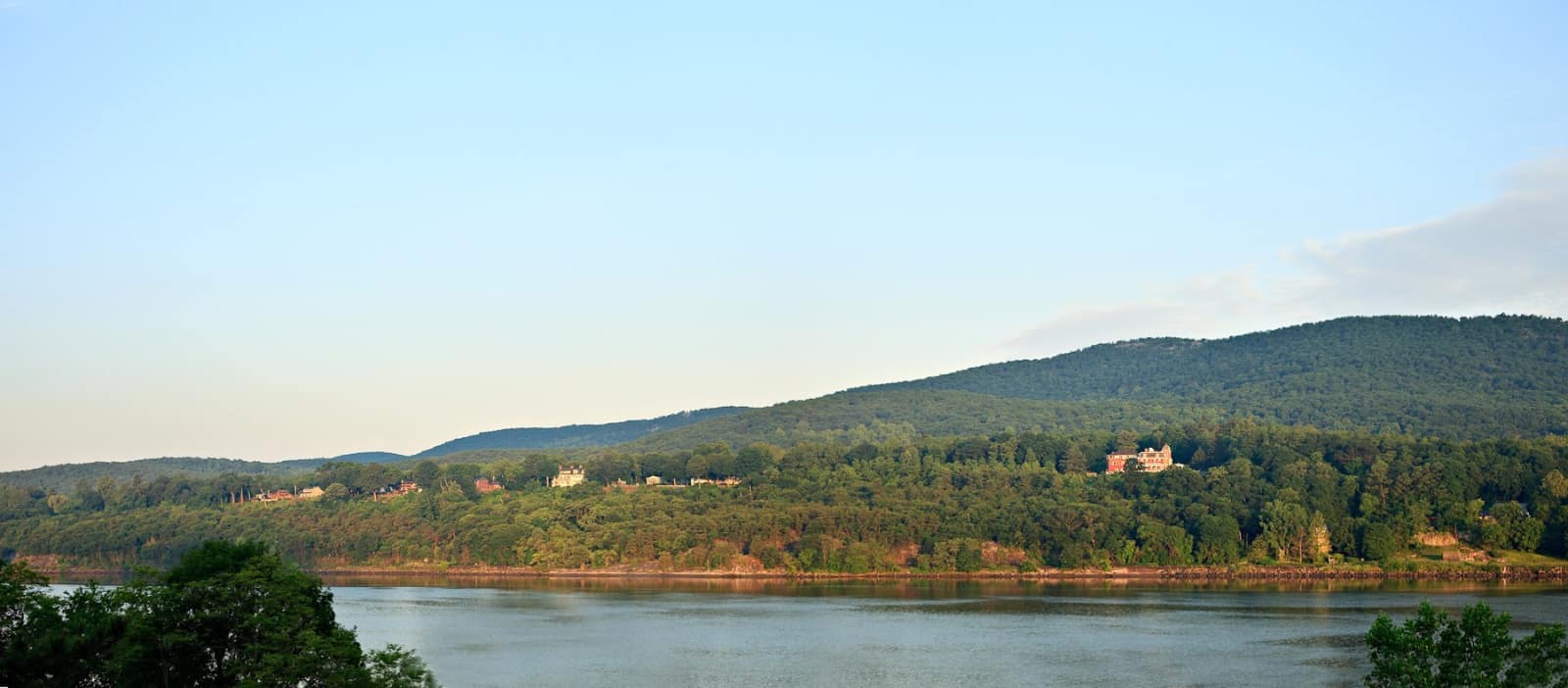 Aloe Property (Highland Falls, Orange County)
Conserving these 31 acres in the Hudson Highlands offers the potential to create a new park within walking distance of 2,500 village residents. 2020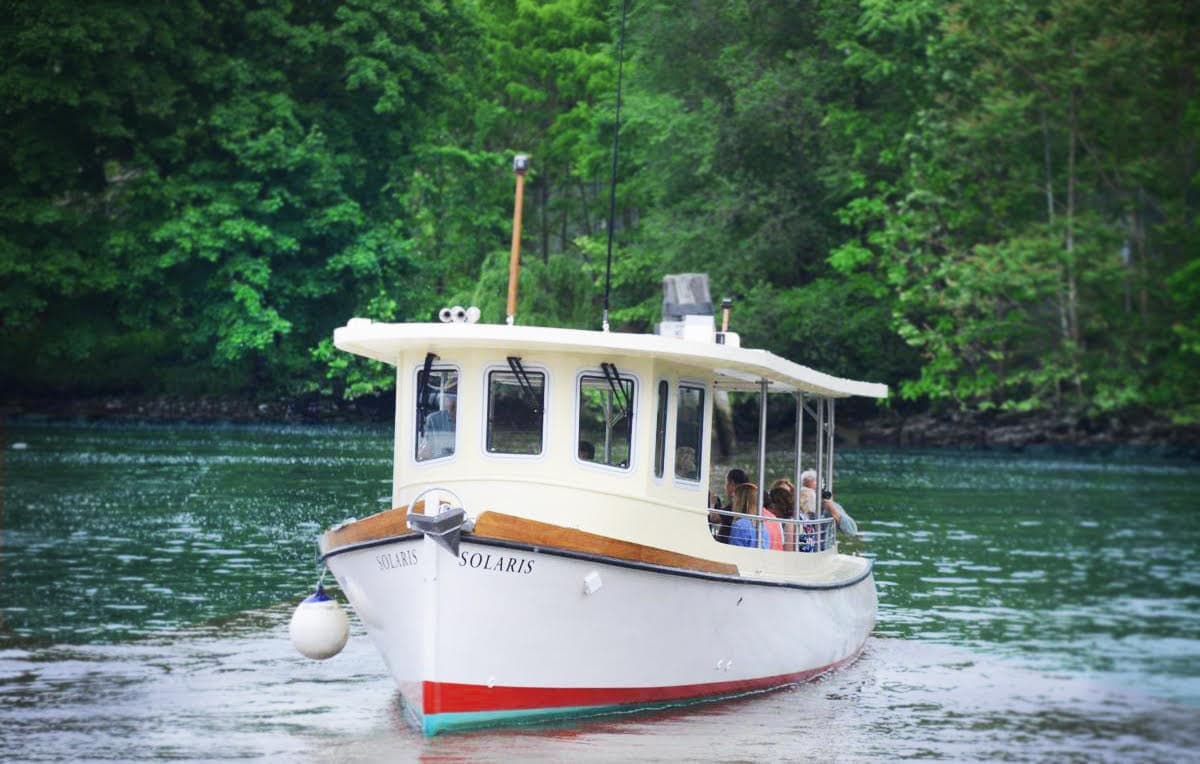 Solaris
The Kingston Maritime Museum has expanded its lessons about the Hudson's history and ecology via cruises on the river's first solar-powered boat. Scenic Hudson funding helped enable the museum to build the vessel. 2019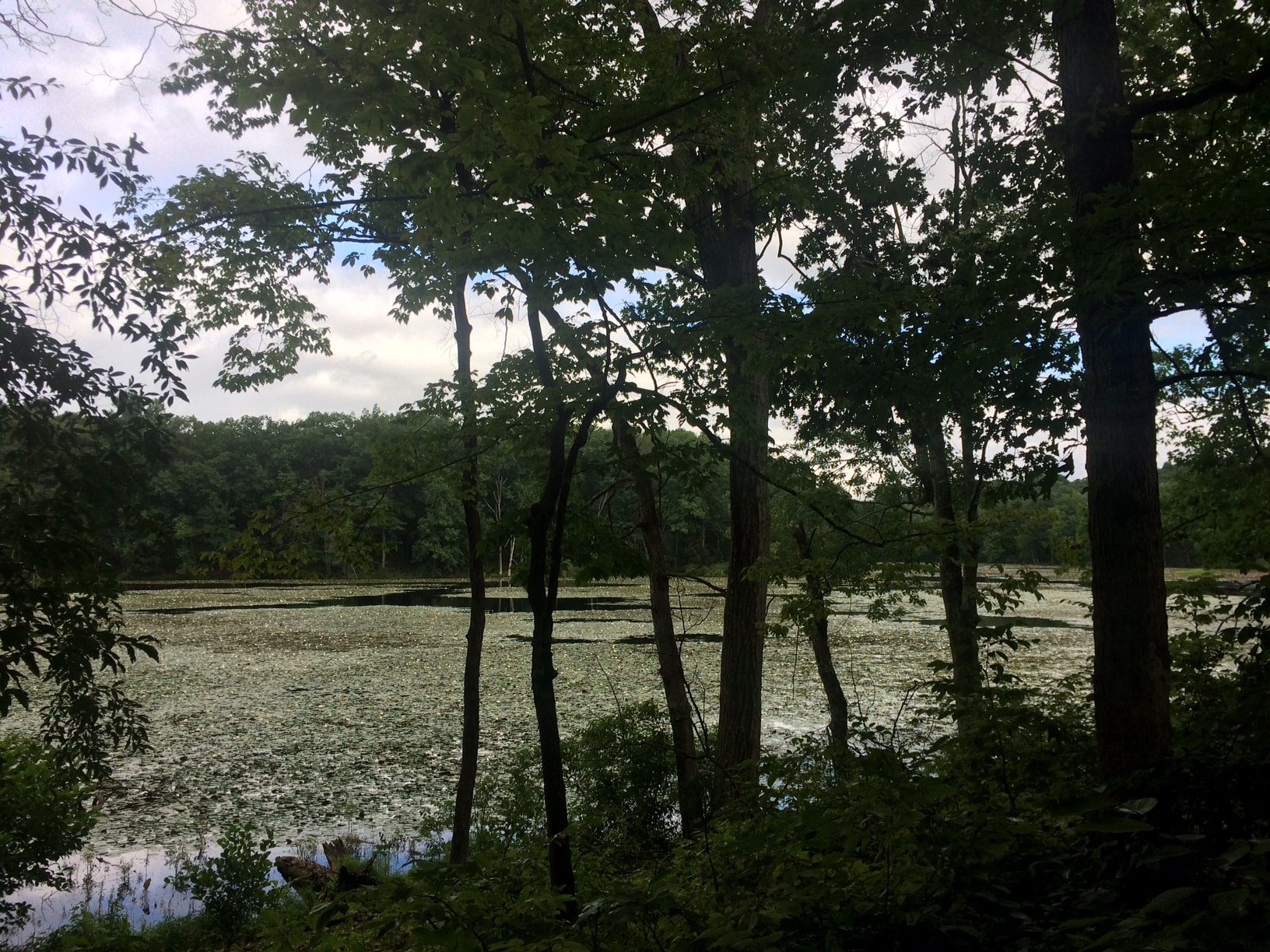 Lake Walton (East Fishkill, Dutchess County)
Dutchess County plans to create its first universally accessible park on the 242 acres we protected around this ecologically important lake. 2019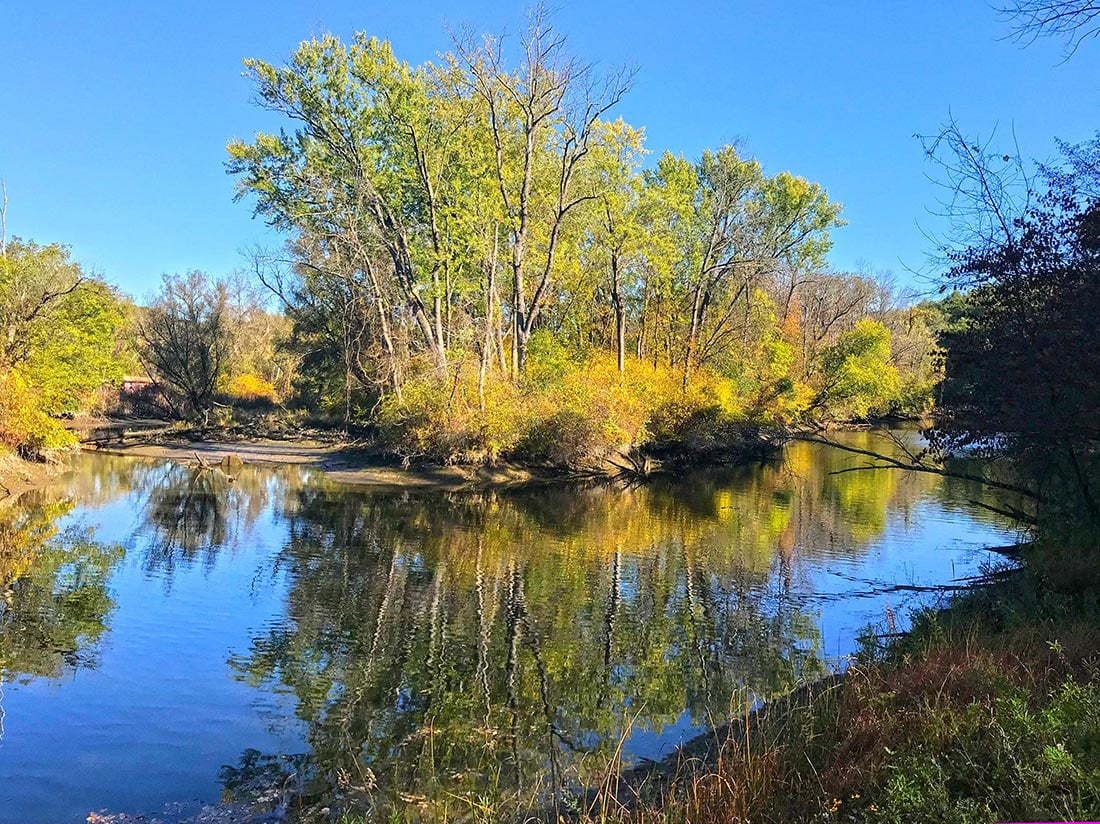 Stockport Flats (Stockport, Columbia County)
We protected 117 acres on Stockport Creek, including a 9-acre island and 1.5 miles of habitat along this key Hudson River tributary. 2018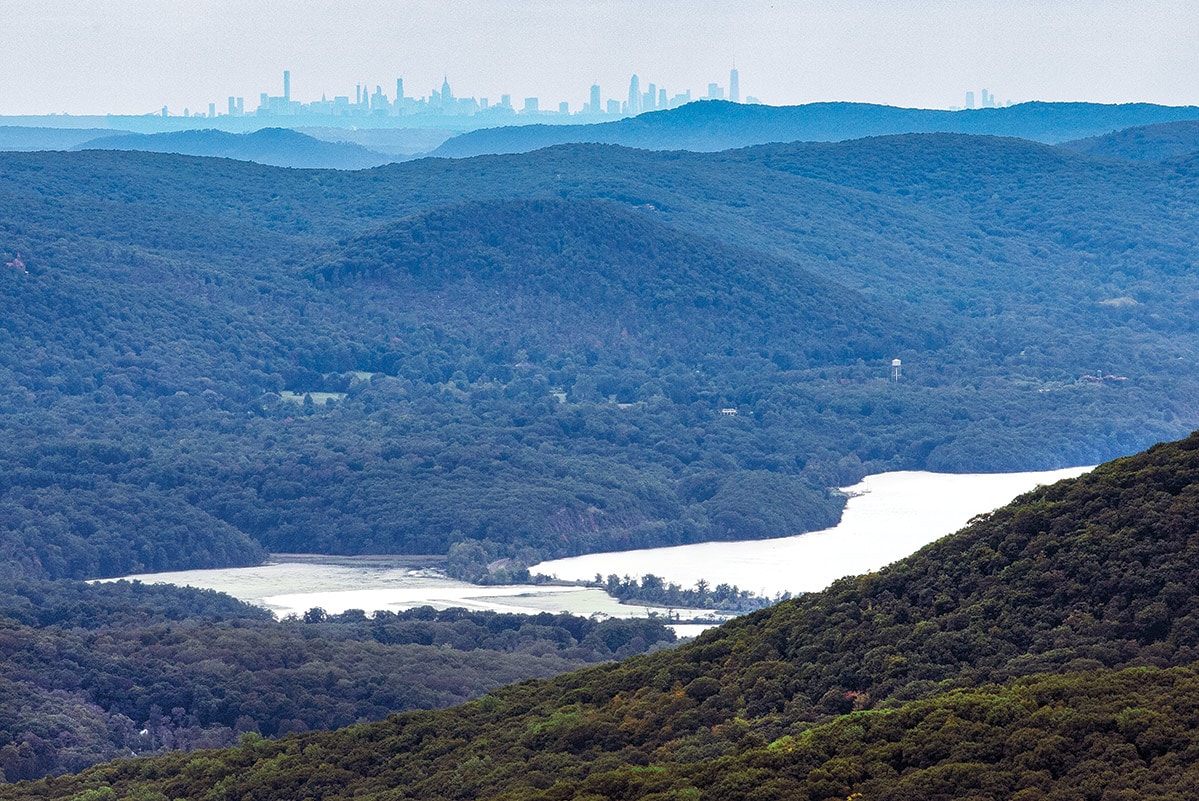 Scofield Ridge (Dutchess & Putnam counties)
We protected 1,178 scenic and ecologically important acres in the Hudson Highlands that connect popular hiking trails on Breakneck Ridge and Mount Beacon. 2018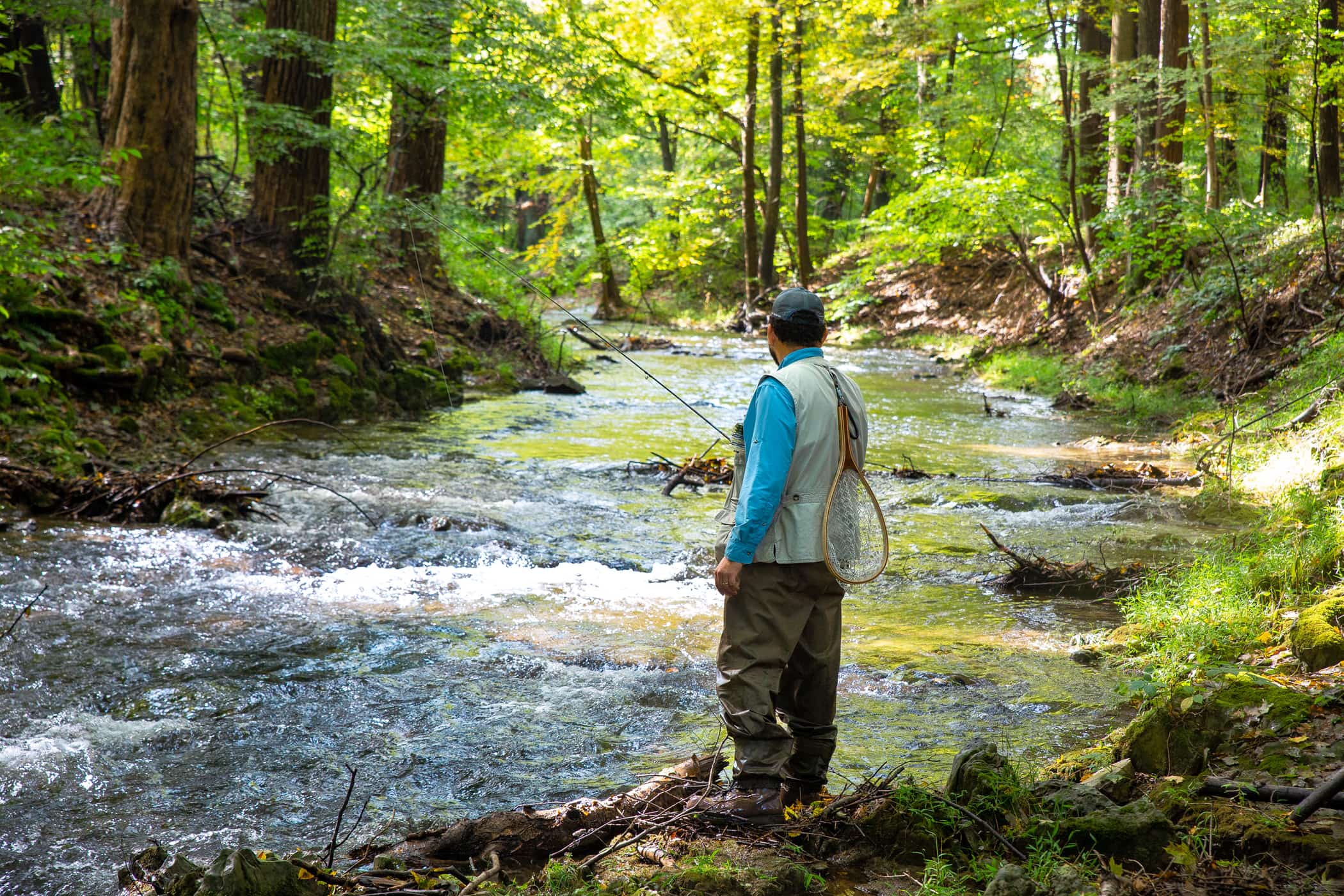 Fishkill Farms (Fishkill, Dutchess County)
We added 105 acres to this historic farm and protected 240 acres of woods and wetlands by partnering with Dirt Capital Partners, Dutchess Land Conservancy and Hudson Highlands Land Trust. 2018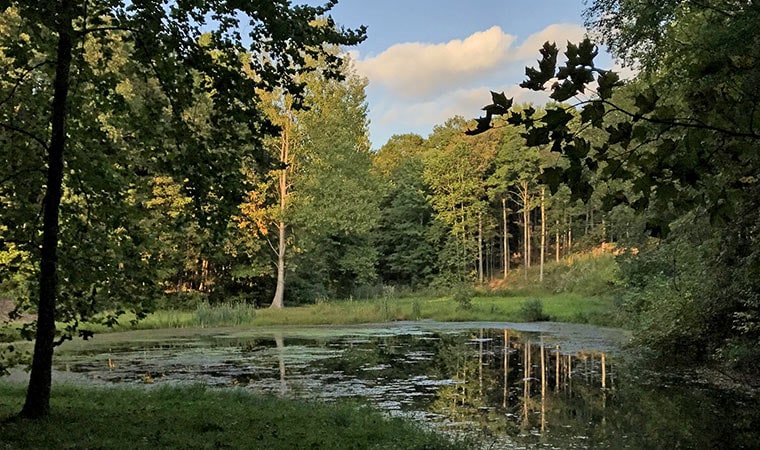 Locust Grove (Poughkeepsie, Dutchess County)
To secure permanent public access to 5 miles of trails on the historic estate of artist/telegraph inventor Samuel Morse, we acquired a conservation easement on the 149-acre property. 2018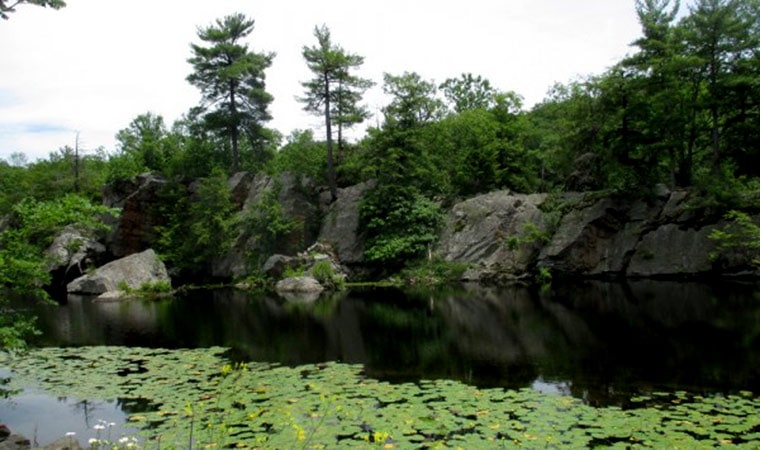 John Burroughs Sanctuary (Esopus, Ulster County)
In partnership with the John Burroughs Association, we added a 5-acre inholding to this public preserve once owned by the famed nature writer. 2018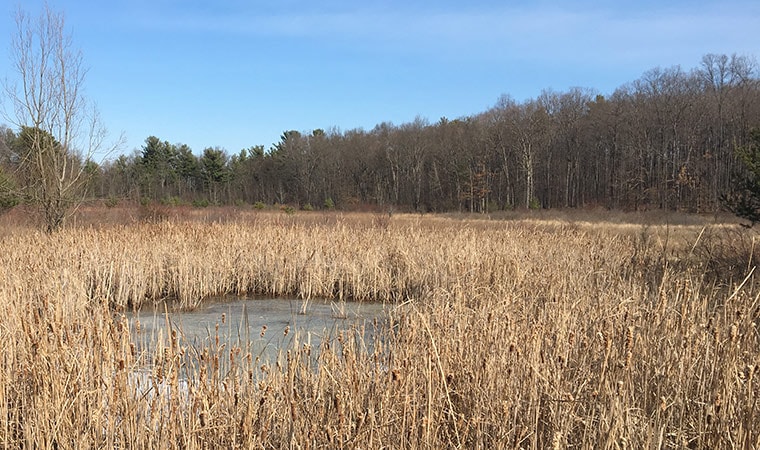 New Baltimore Habitat (New Baltimore, Greene County)
To enhance local biological diversity, we protected 24 acres of forest and wetland habitats surrounded by 148 acres we previously conserved. 2018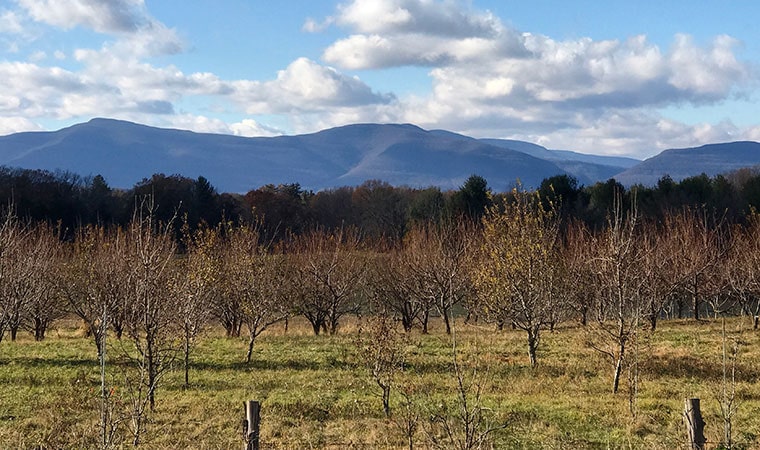 Potts Farm (Red Hook, Dutchess County)
The Stickle family grows fruits and vegetables on their 73-acre farm. We partnered with them and the Dutchess Land Conservancy to protect it. 2017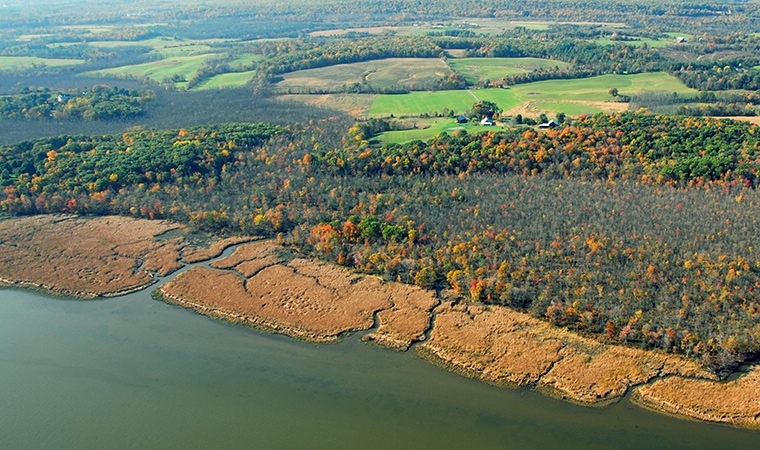 Ramshorn Marsh (Catskill, Greene County)
The 132 acres of forest and tidal marsh we added to our RamsHorn-Livingston Sanctuary further protect some of the estuary's most unique and unspoiled habitats. 2017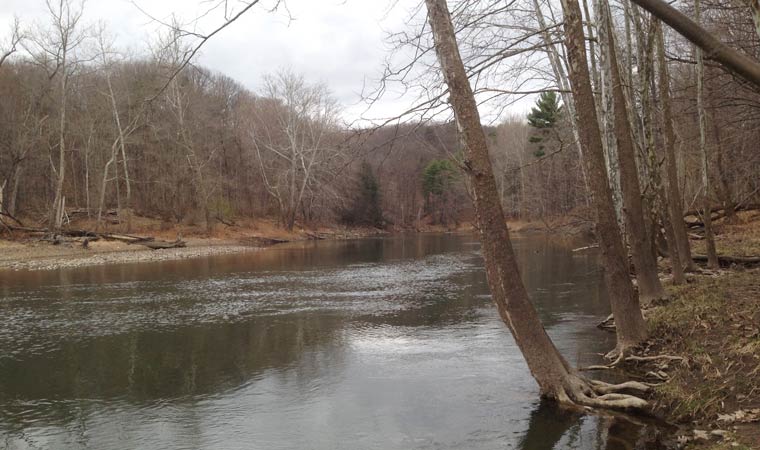 Catskill Creek (Catskill, Greene County)
This land along Catskill Creek served as a favorite subject of painter Thomas Cole. We partnered with the Greene Land Trust to protect the 144-acre property and create Mawignack Preserve. 2016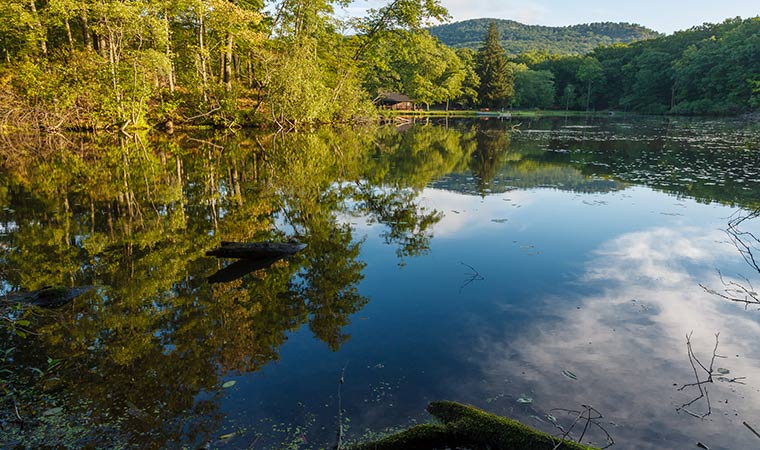 Camp Addisone Boyce (Stony Point, Rockland County)
To conserve these 353 scenic and ecologically important acres in and around a popular Hudson Highlands summer camp, we partnered with Girl Scouts Heart of the Hudson. 2016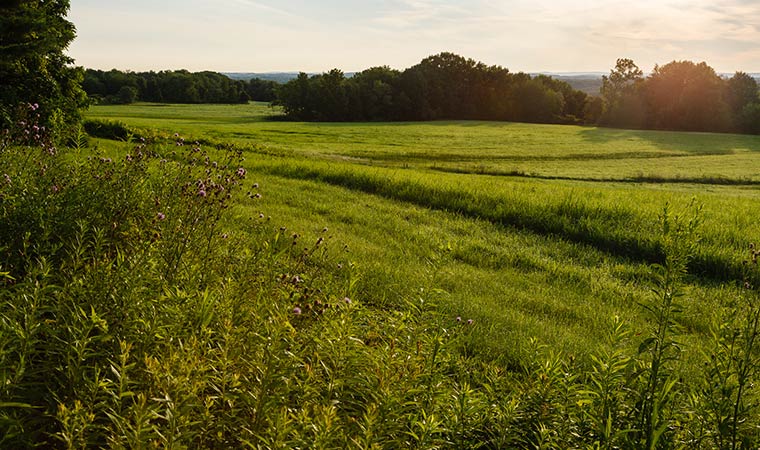 Binnen Kill Wetlands (Bethlehem, Albany County)
The generous donation of a conservation easement on eight ecologically important acres along this Hudson River tributary allowed us to link two parcels we previously protected spanning 260 acres.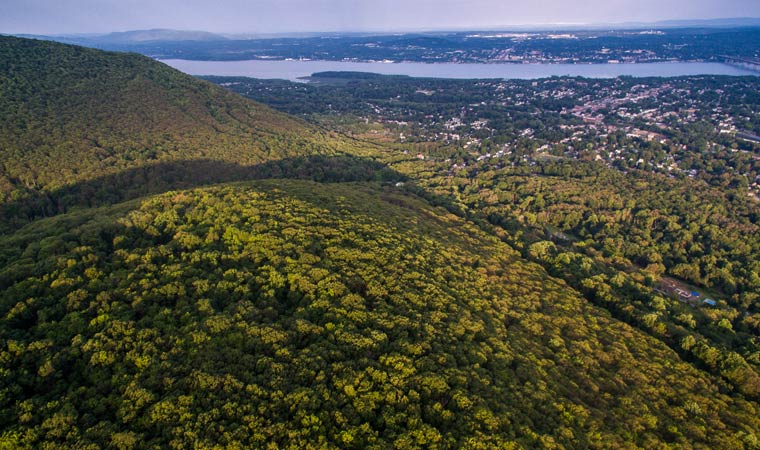 Lamb's Hill (Fishkill, Dutchess County)
To protect world-class vistas from many popular public viewpoints, we conserved 30 acres on the slopes of this Hudson Highlands landmark. 2016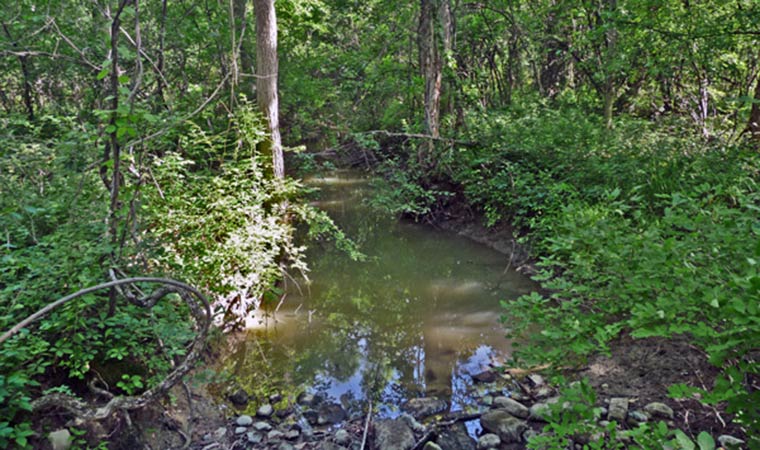 Clermont Wildlife Habitat
A generous landowner donated a conservation easement on these 22 ecologically important acres adjoining Clermont State Historic Site. 2016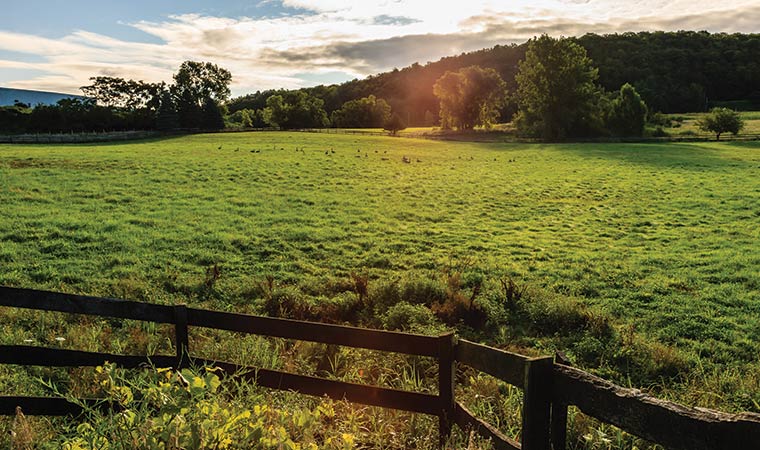 South Bay Creek Watershed (Greenport, Columbia County)
Further safeguarding views from Olana, as well as the town's drinking water supply, we protected 105 ecologically important acres along the Hudson River tributary. 2015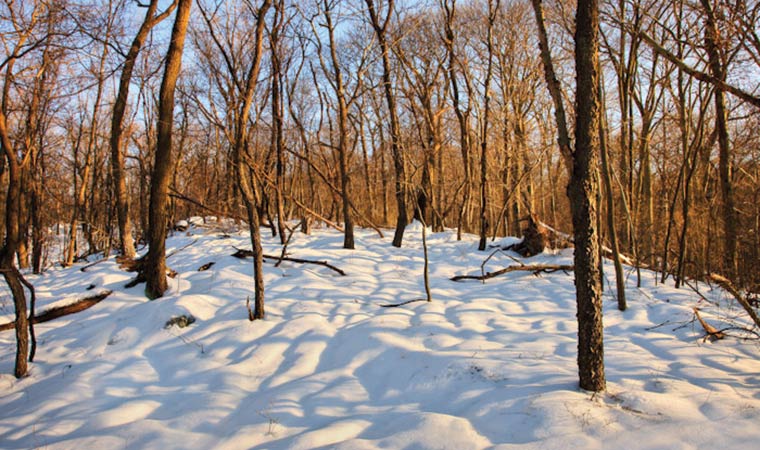 Watergrass Sanctuary (Philipstown, Putnam County)
To safeguard bird habitat and scenic views, we partnered with the Hudson Highlands Land Trust and Putnam Highlands Audubon Society to protect the sanctuary's 48 acres of forest and wetlands. 2008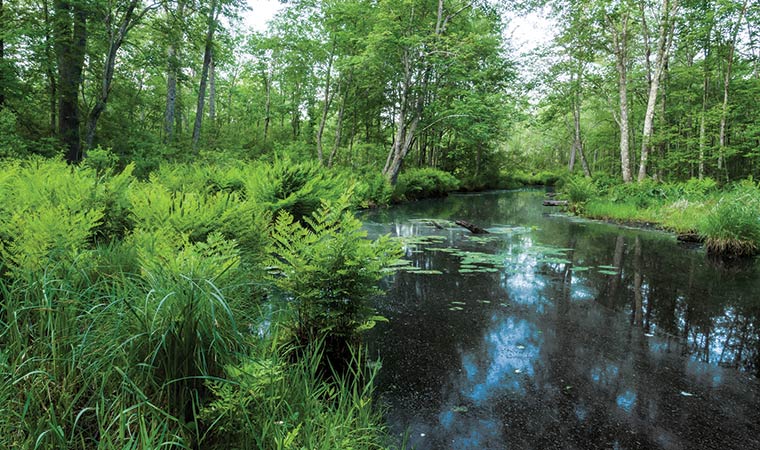 John Burroughs Black Creek Corridor (Esopus, Ulster County)
By conserving 23 acres of forest and hardwood swamp habitat, we filled in a critical "missing link" in creating the 11-mile John Burroughs Black Creek Trail. 2015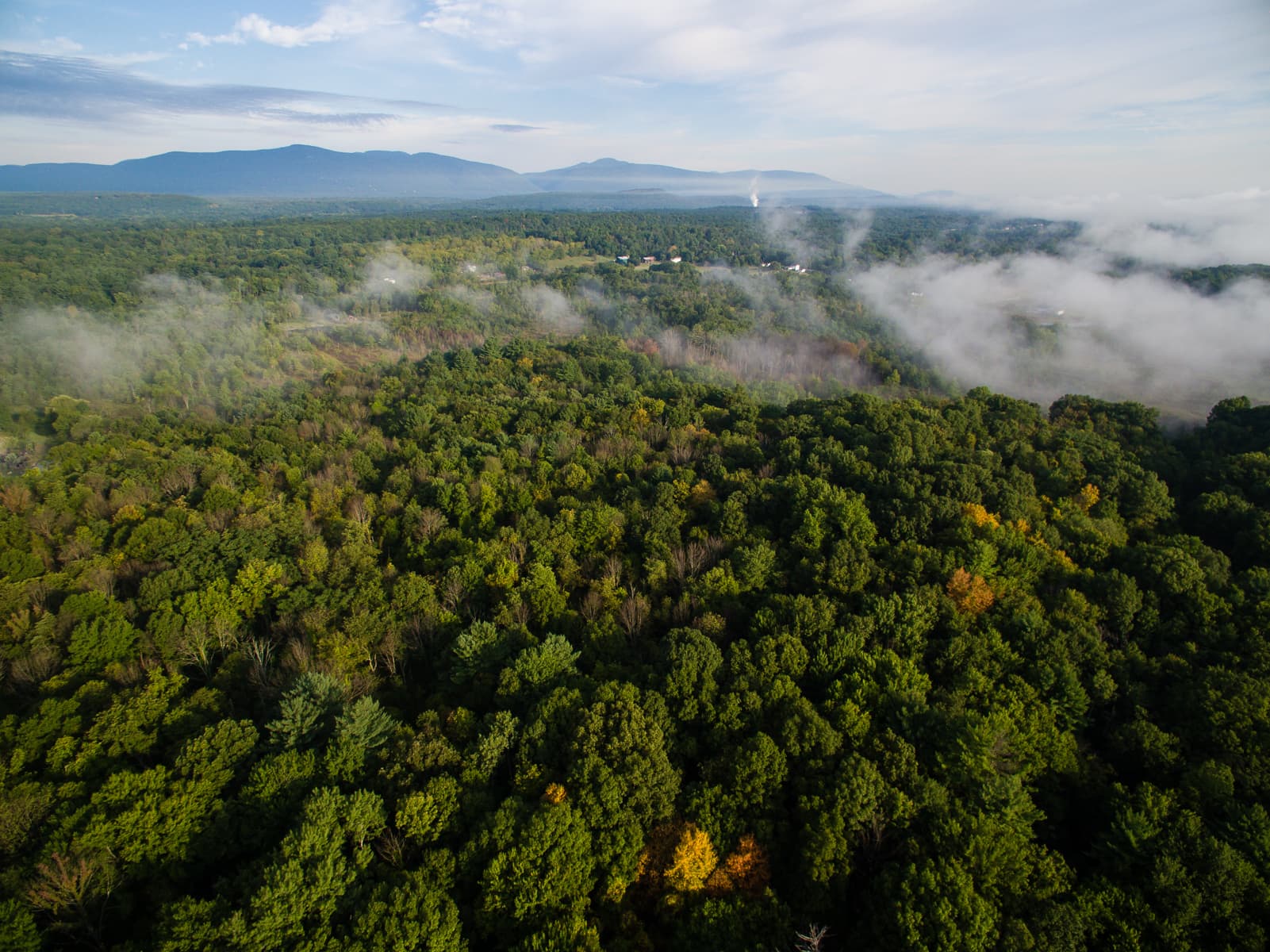 Juniper Flats Preserve (Ulster, Ulster County)
These 376 acres of forest, grassland, wetlands and Hudson Riverfront habitat provide an "outdoor classroom" where Kingston schoolchildren learn about nature. 2015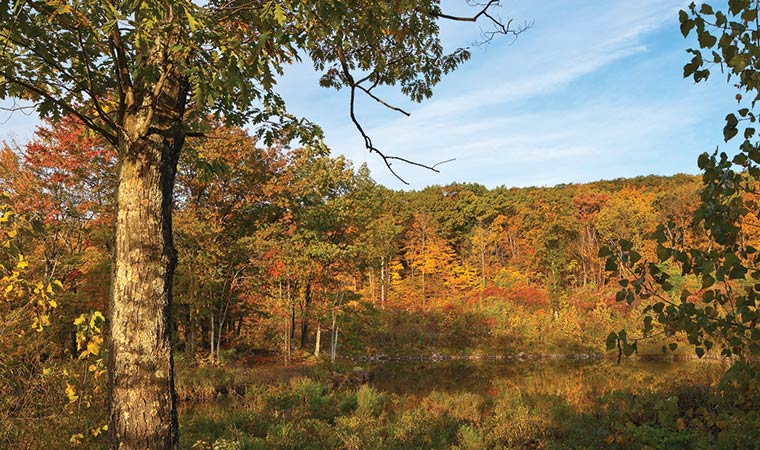 Illinois Mountain (Lloyd, Ulster County)
These 52 acres further enhance opportunities to explore the varied habitats at this popular hiking and mountain-biking destination. 2015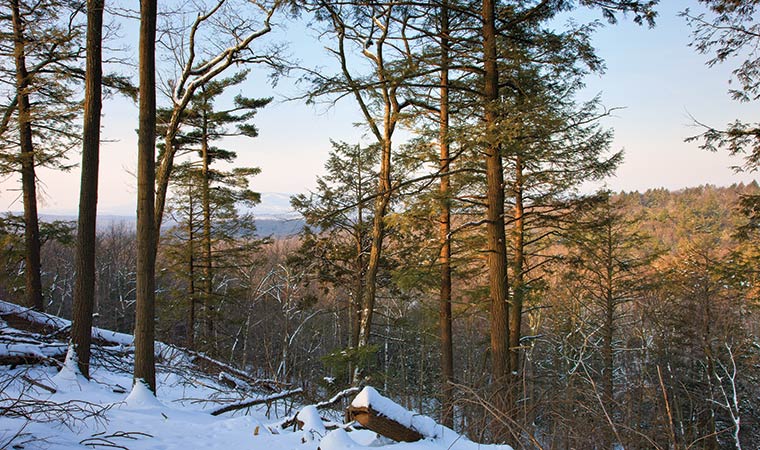 Shaupeneak Ridge (Esopus, Ulster County)
Protecting these 56 forested acres bordered on two sides by our popular preserve provides us with an opportunity to create new trails affording magnificent views. 2015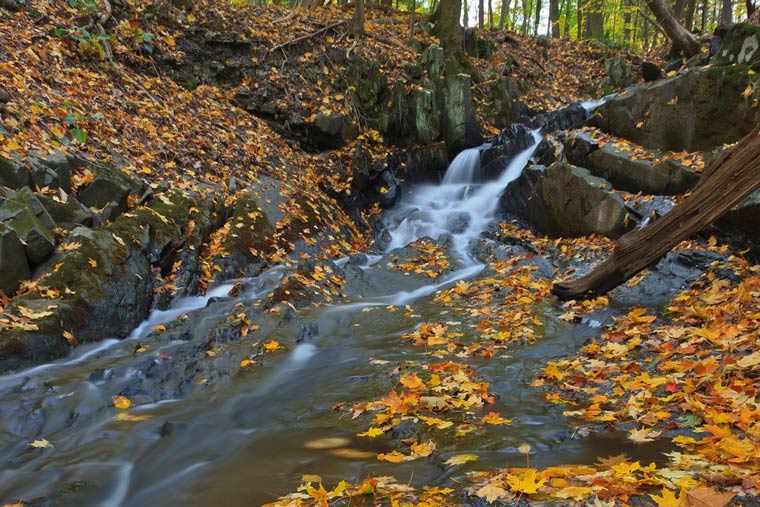 Falling Waters Preserve (Saugerties, Ulster County)
To ensure this park will always be open for visitors to explore the land's remarkable biological diversity, we acquired the 149-acre property. 2015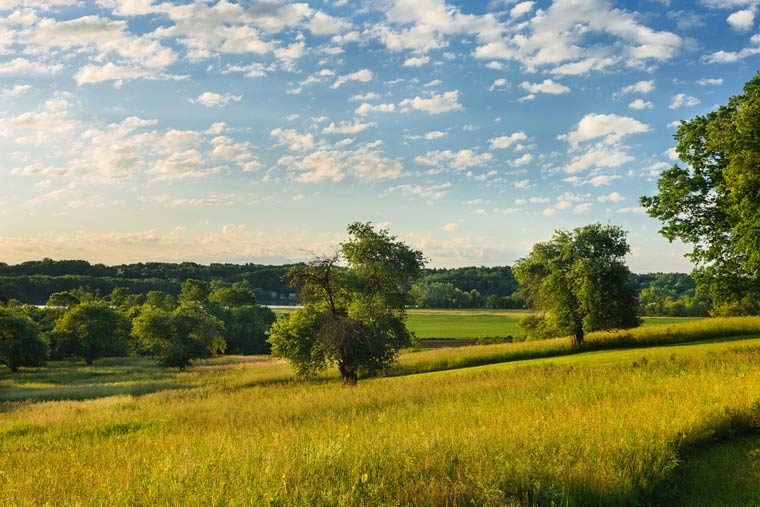 Binnen Kill (Bethlehem, Albany County)
We protected 131 acres of ecologically important meadow, wetland and shoreline habitats along this Hudson River tributary. 2015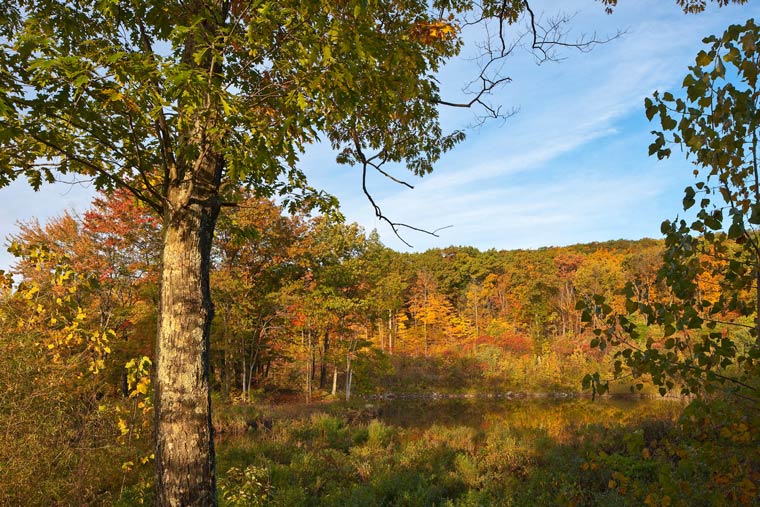 Illinois Mountain (Lloyd, Ulster County)
In addition to increasing the size of this popular public preserve, we safeguarded prominent views and critical habitats by protecting 39 adjacent acres. 2014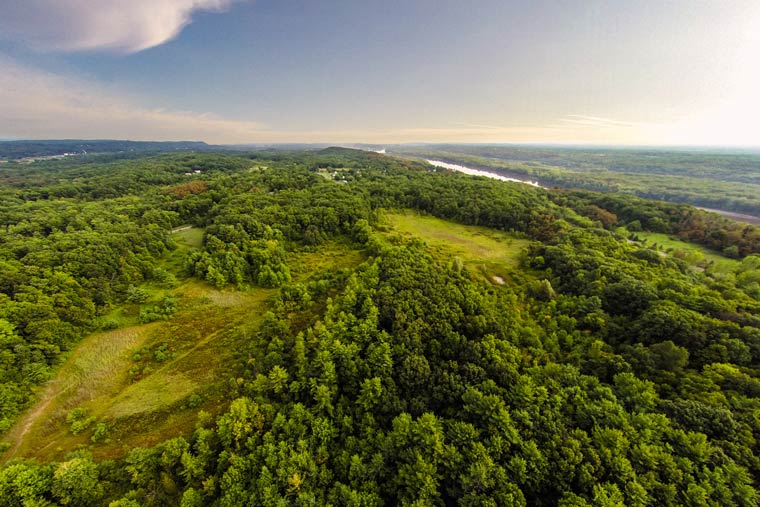 Scenic Hudson's Long View Park (New Baltimore, Greene County)
By protecting these 150 acres of wooded bluffs, wetland and riverfront habitats, we enabled the New Baltimore Land Conservancy to create a new park. 2014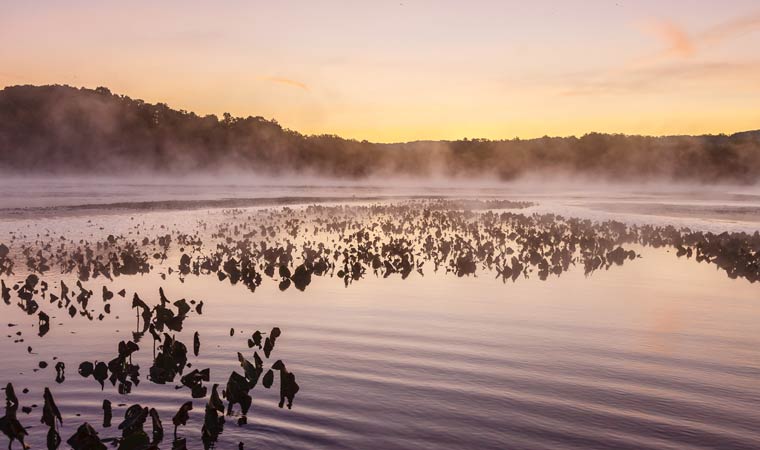 Vanderburgh Cove (Rhinebeck, Dutchess County)
We conserved 16 acres of critical fish and migratory bird habitat, including half a mile of Hudson River shoreline and two significant wetlands. 2013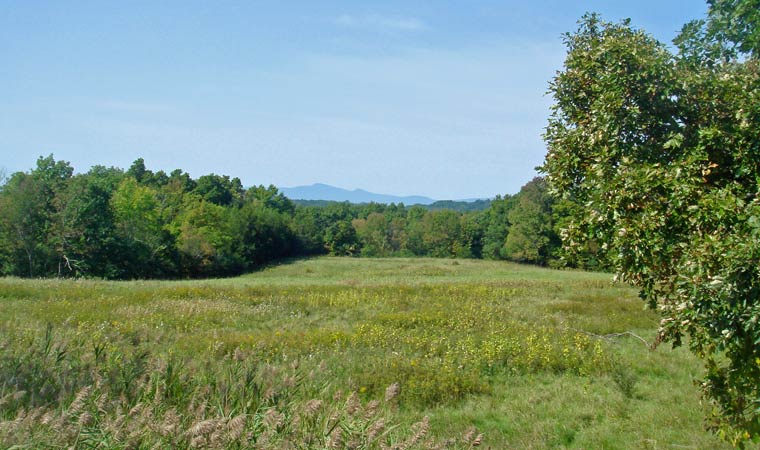 South Bay Watershed (Greenport, Columbia County)
Conservation of these 173 acres, which include ecologically important wetlands, safeguarded magnificent views from Olana and the town's drinking water supply. 2013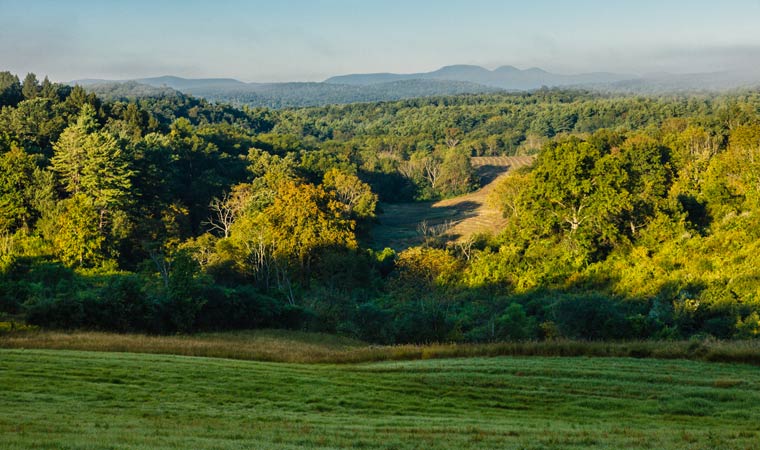 Hidden Valley (New Baltimore, Greene County)
These 124 acres of fields and forests safeguard the foreground of outstanding Catskills views enjoyed along a popular road. 2013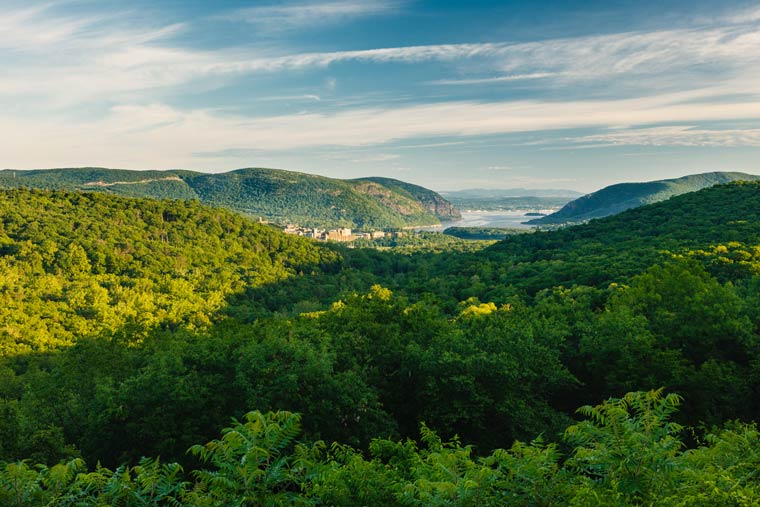 Cat Rock (Town of Philipstown, Putnam County)
The protection of these 121 acres linked two previously unconnected parts of Hudson Highlands State Park. A trail easement we also secured will allow hikers to traverse the land. 2012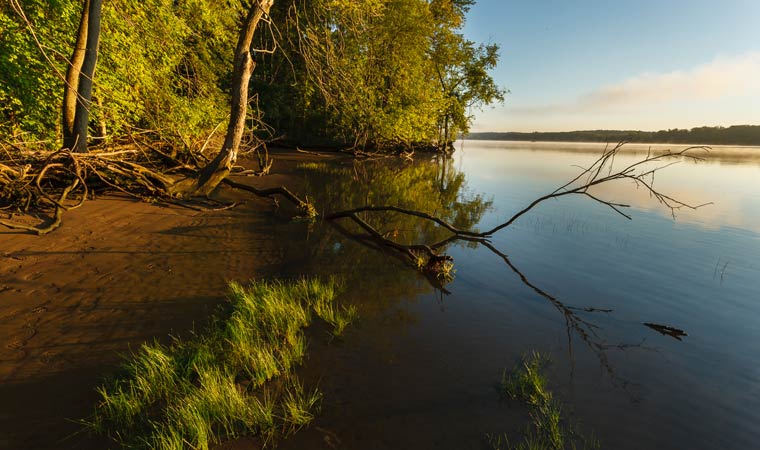 Bronck Island-Otter Hook Farm (Town of New Baltimore, Greene County)
We completed our work to protect the entire landscape on this former island now connected to the mainland by conserving these 147 scenic and ecologically important acres. 2016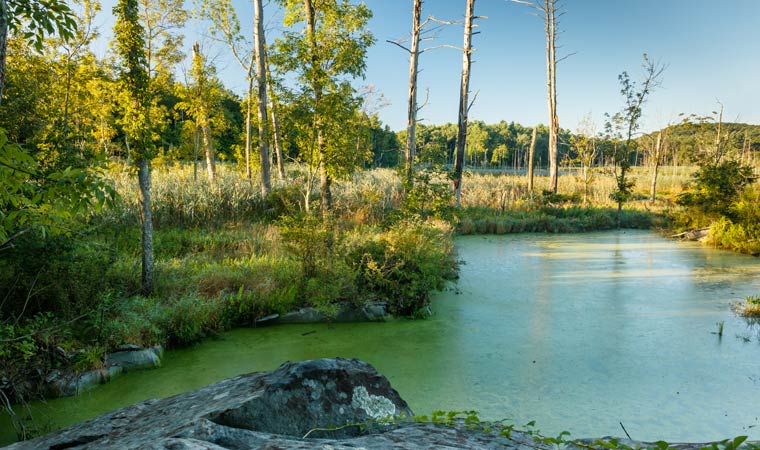 Arnika Property (Esopus, Ulster County)
By acquiring these 217 acres of forest and wetland habitats, we moved a step closer to creating the John Burroughs Black Creek Trail. 2012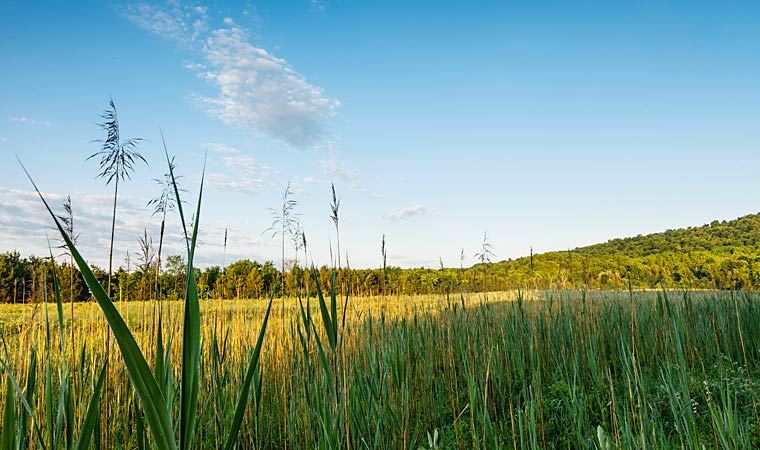 South Bay Creek (Greenport, Columbia County)
Protecting these 148 acres of sensitive forest, meadow and wetland habitats also preserved iconic views from Olana. 2012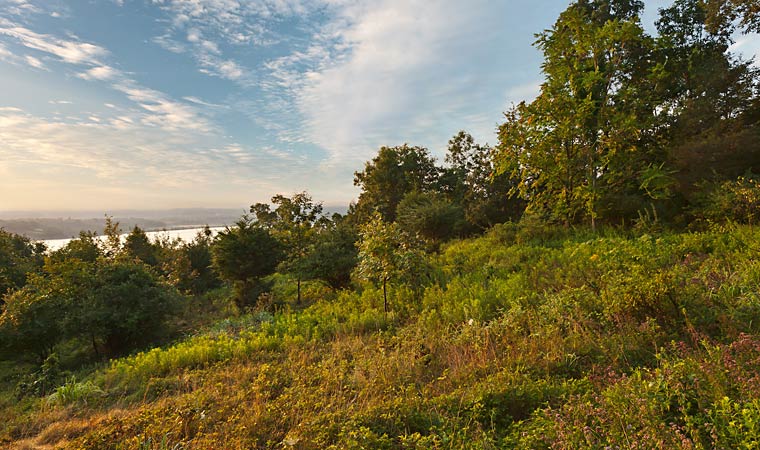 Esopus Lakes (Esopus, Ulster County)
Protecting the astonishing biological diversity on this 310-acre property led to creation of our High Banks Preserve, where visitors can explore a forest, wetlands and two lakes. 2011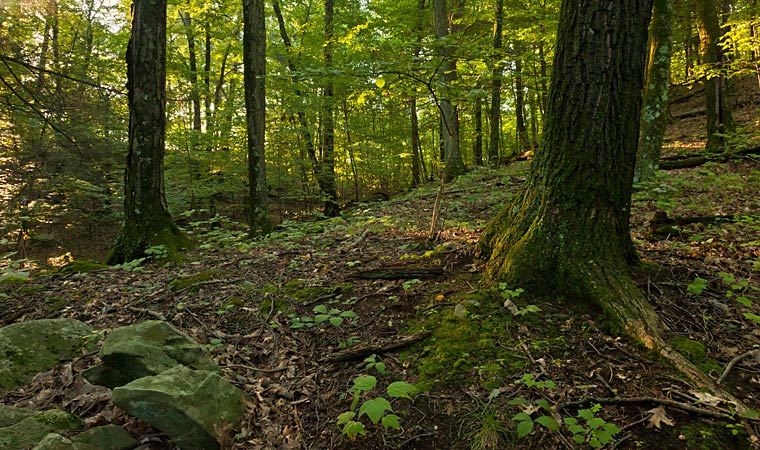 Frog Hollow Farm (Esopus, Ulster County)
By protecting 87 acres of wooded ridgelines, we increased the size of our popular Shaupeneak Ridge preserve. 2011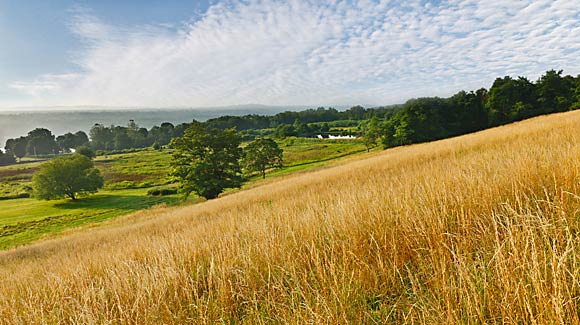 West Park Winery (Esopus, Ulster County)
These 84 acres of meadow and woodland habitat contribute to iconic views from the FDR-Vanderbilt National Historic Sites. 2011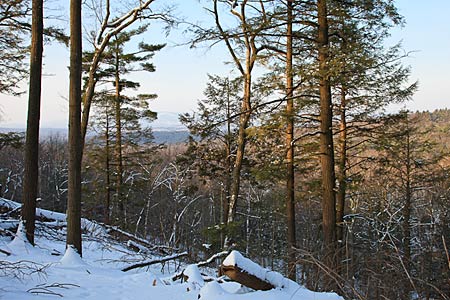 Shaupeneak Ridge (Esopus, Ulster County)
By protecting these 13 wooded acres surrounded by our popular preserve, we expanded opportunities for recreation and exploring nature. 2011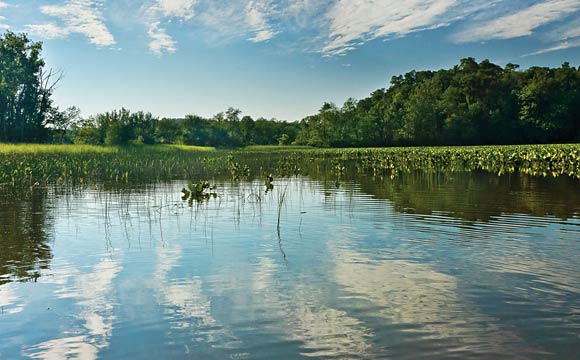 Little Nutten Hook (Stockport and Stuyvesant, Columbia County)
These 296 acres of forest and tidal wetlands increased protected habitats within the Hudson River National Estuarine Research Reserve at Stockport Flats, a true ecological powerhouse. 2010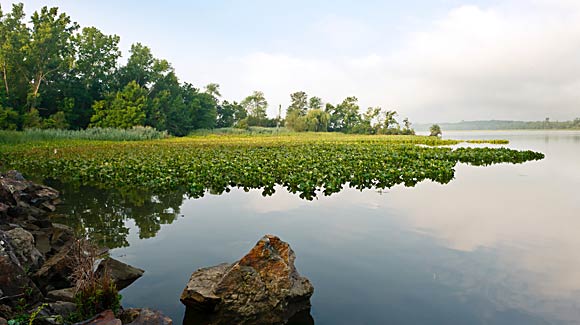 Olana Viewshed (Livingston, Columbia County)
Through their generous donation of a conservation easement on a 74-acre hilltop property along the river, landowners safeguarded views from Olana and important habitat. 2010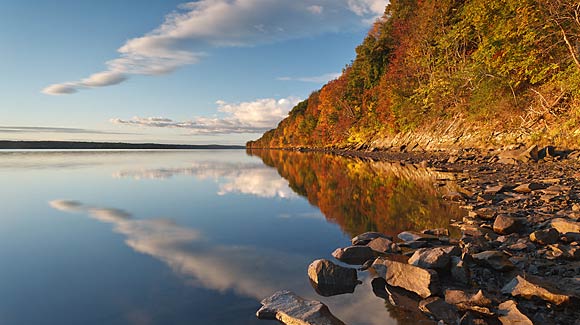 Falling Waters Preserve (Saugerties, Ulster County)
To create a new riverfront destination, we partnered with the Dominican Sisters of Sparkill to conserve these 194 acres of forest and grassland habitat. 2010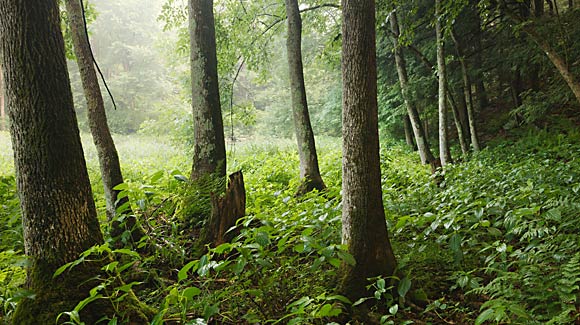 Black Creek Shoreline (Esopus, Ulster County)
Protecting these 3.7 acres of wood and wetland habitats along the creek will facilitate creation of the John Burroughs Black Creek Trail. 2010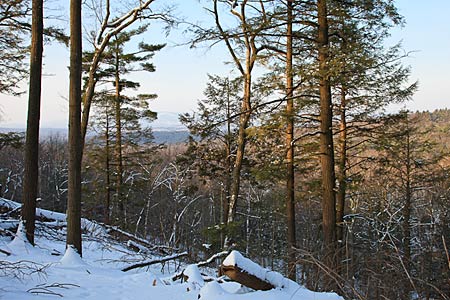 Shaupeneak Ridge (Esopus, Ulster County)
Protecting these 119 forested acres safeguarded views from the popular trail around Louisa Pond and conserved critical habitat. 2010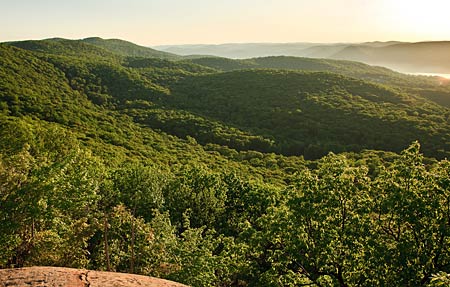 Popolopen Ridge (Fort Montgomery, Orange County)
These 140 forested acres adjacent to Bear Mountain State Park contribute to magnificent Hudson Highlands views enjoyed by hikers as well as commuters. 2010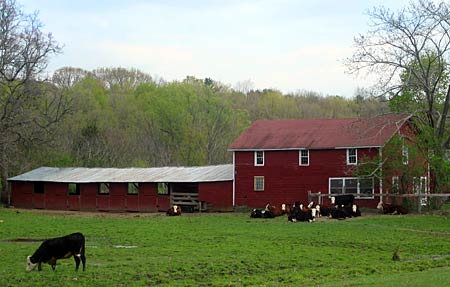 McKeon Farms (Red Hook, Dutchess County)
Protecting these 378 acres of agricultural land not only helped sustain the operations of this family-owned farm, but preserved wetland habitats and frontage on an important trout-fishing stream. 2009