Unearthing a buried river.
Liberating an obstructed view.
Cleaning up an abandoned industrial site.
Scenic Hudson has been transforming the Hudson Valley, in big and small ways, since 1963.
Transformations like the Scenic Hudson RiverWalk Park in Tarrytown (above) reconnect people to the Hudson River and the valley's other natural treasures by providing new places for outdoor fun, revitalizing communities and boosting local economies.
Move the slider back and forth over the following images to see some of the most dramatic transformations that have been achieved.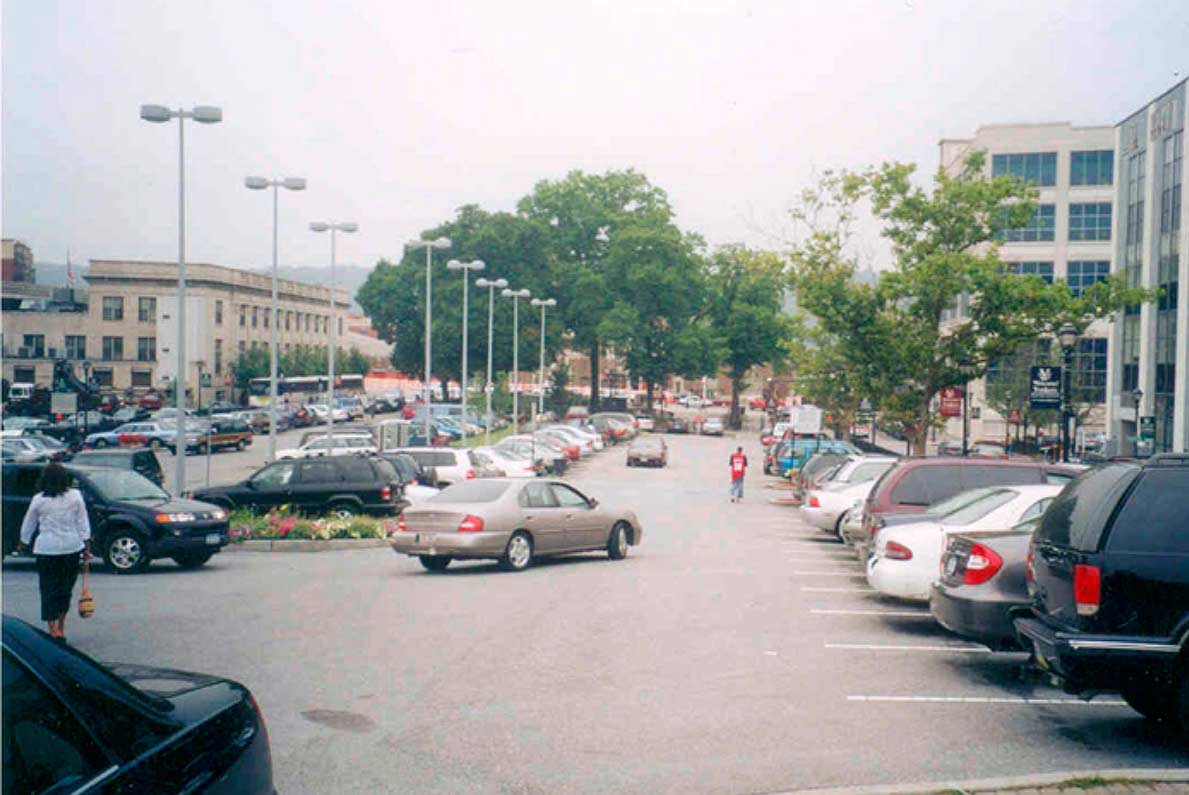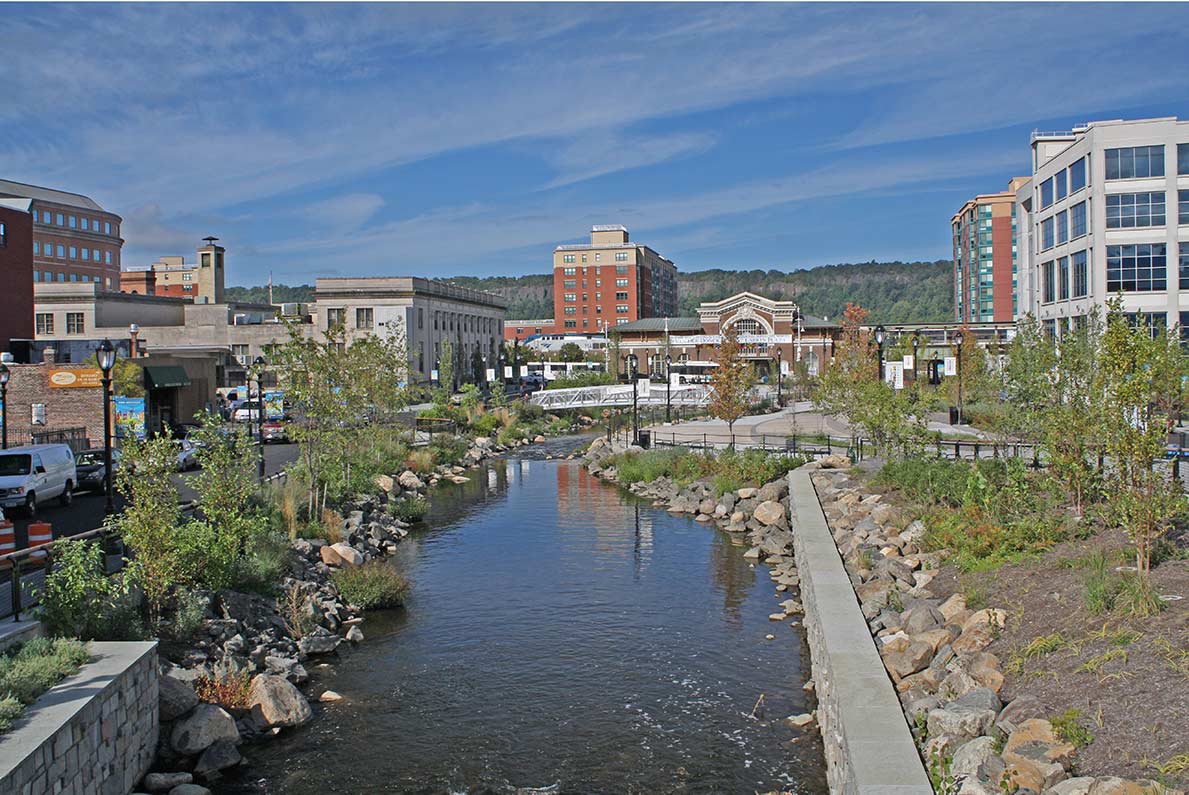 Saw Mill River Daylighting, Yonkers
For most of the 20th century, the mouth of the Saw Mill River sat beneath a parking lot in downtown Yonkers. Recognizing the benefits of uncovering this important Hudson River tributary, Scenic Hudson conceived plans and helped secure state funding to carry them out. Since 2012, the "daylighted" Saw Mill River has been the centerpiece of Van der Donck Park, which hosts community events and schoolchildren who learn about wildlife — including ducks, blue crabs and eels drawn to the new aquatic habitat. The park also has attracted new businesses to the city center, supporting Yonkers' economic revitalization.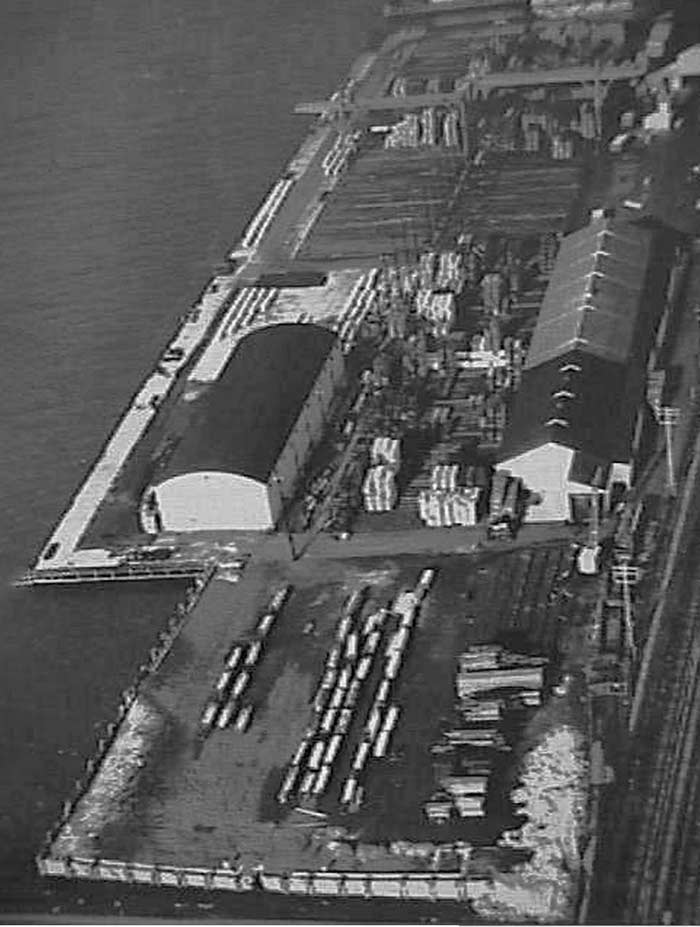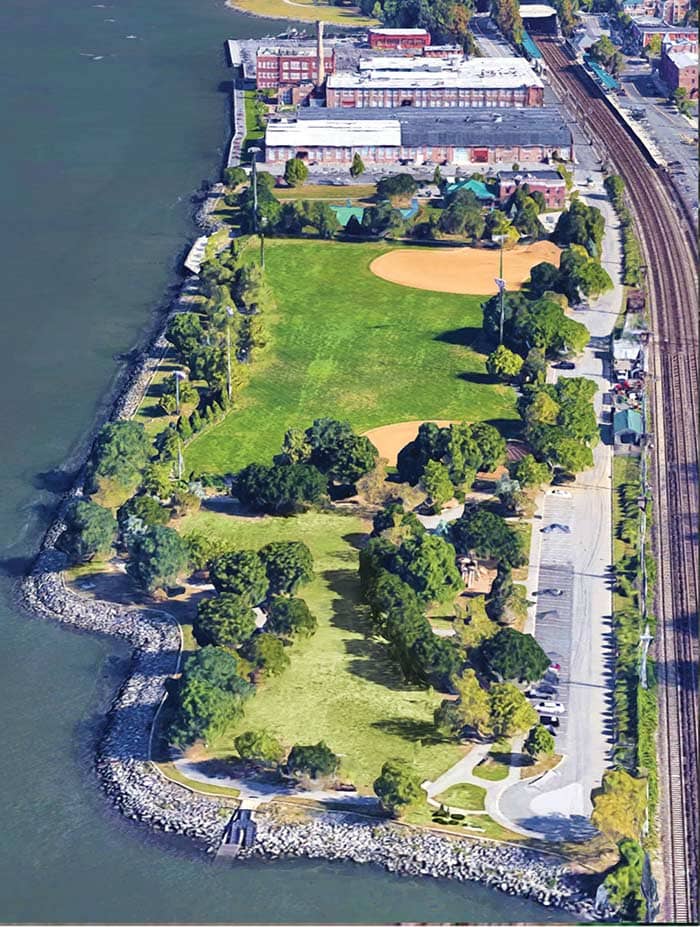 Scenic Hudson Park, Irvington
Industry long blocked Irvington residents' enjoyment of 12 prime acres on their Hudson Riverfront. After learning of plans to build housing on the land, perhaps restricting public access to it forever, residents approached Scenic Hudson for help in turning it into a community asset instead. We acquired the site, and then supported village efforts to clean it up and create a Scenic Hudson Park. Since 2001 its paths, ball fields and senior center have attracted people of all ages, and spurred redevelopment of adjacent factory buildings into a vibrant mix of businesses, restaurants and affordable housing.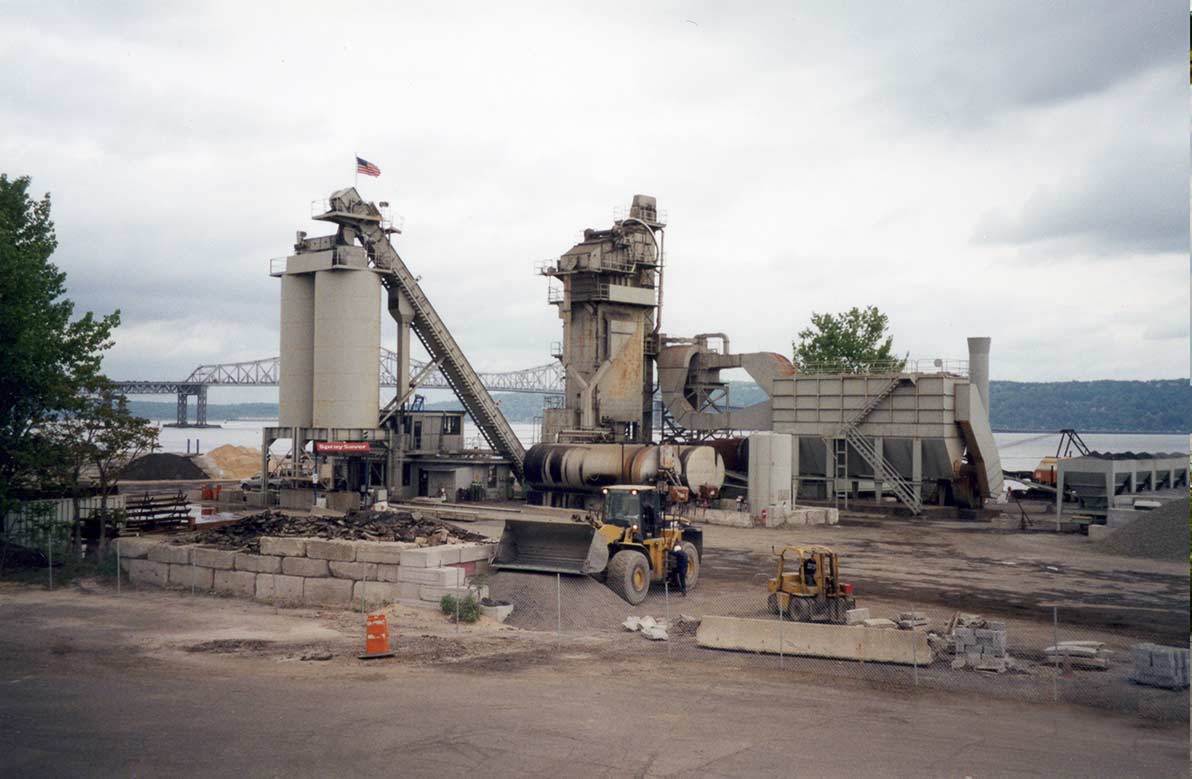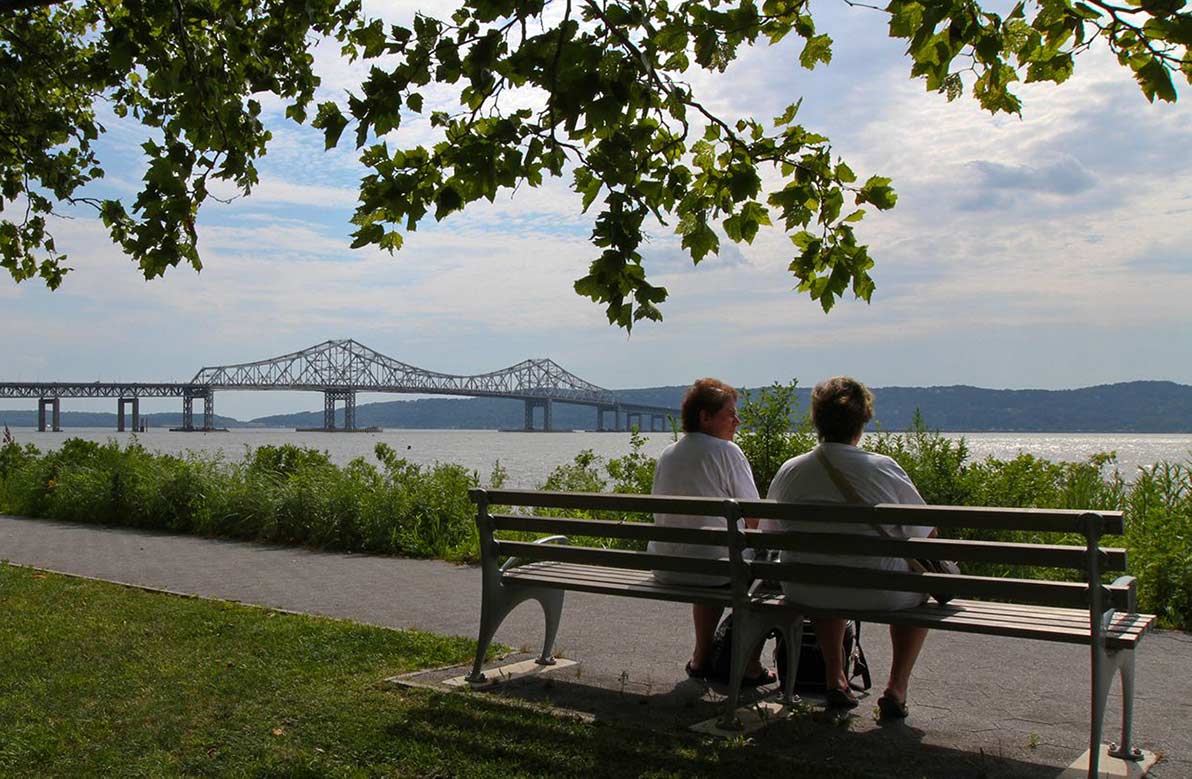 Scenic Hudson Riverwalk Park, Tarrytown
Tarrytown residents couldn't admire views of the Tappan Zee, one of the Hudson River's widest stretches, because an asphalt plant stood in their way. Forging a dynamic partnership with the county, village and a private developer, Scenic Hudson spearheaded efforts to relocate the plant and turn the 5.2-acre site into Scenic Hudson RiverWalk Park. Opened in 2011, it features a popular riverfront esplanade as well as green "rooms" perfect for family picnics. The park also filled in a critical "missing link" in Westchester's planned RiverWalk which will span the county's 51-mile shoreline.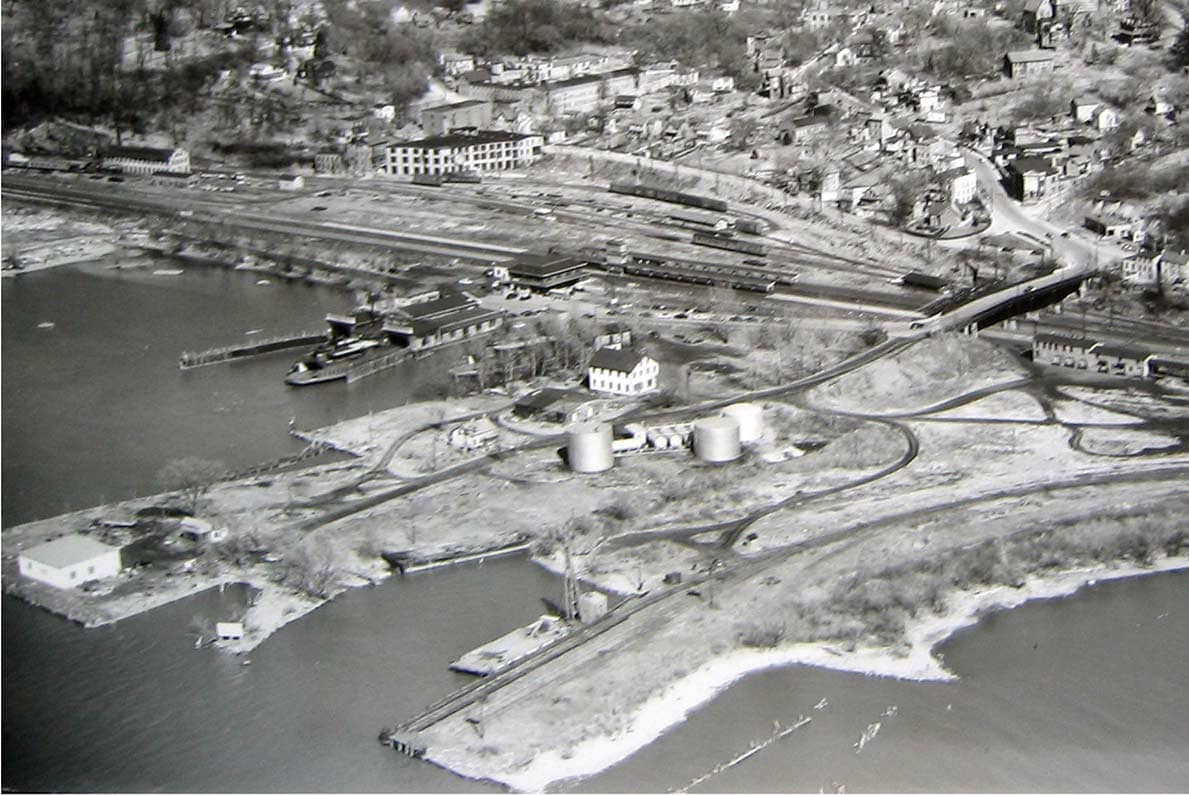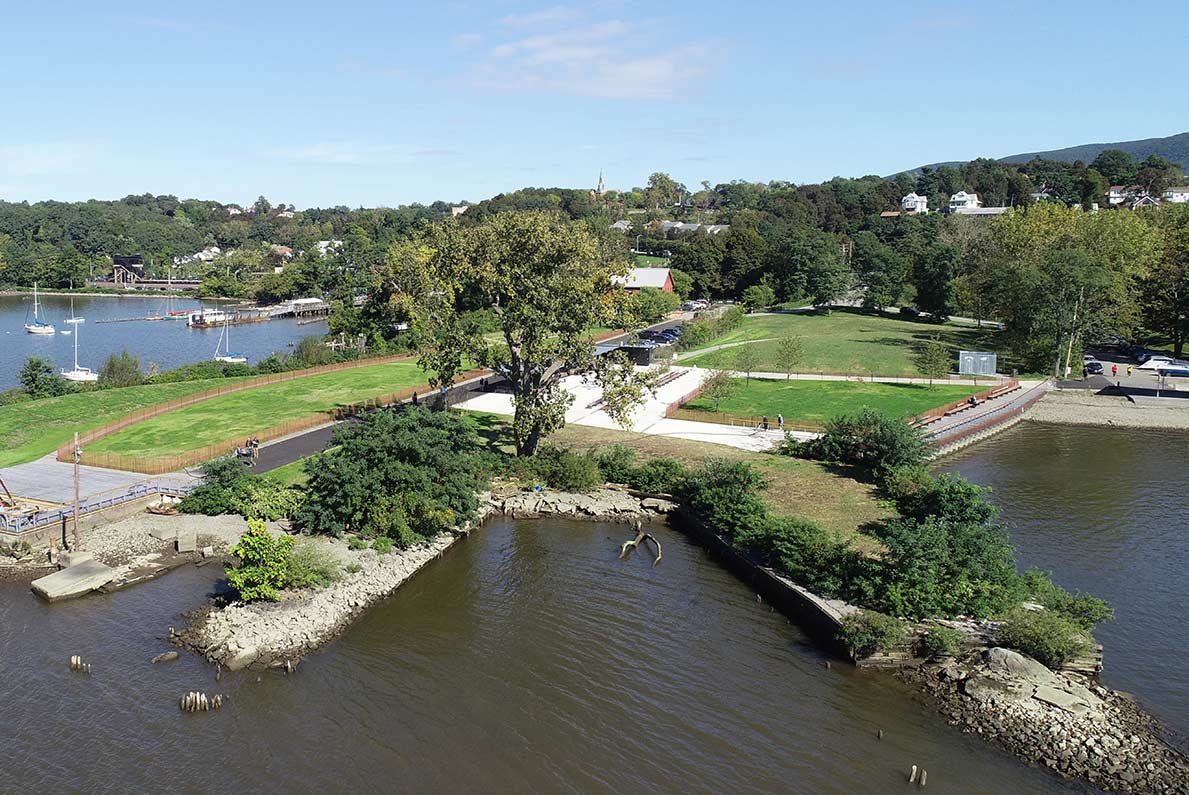 Scenic Hudson's Long Dock Park, Beacon
Originally created in the 1800s as a terminal for ferrying rail cars across the Hudson River, and later the site of a junkyard and oil- and salt-storage facilities, Beacon's Long Dock was ripe for reinvention as a community focal point. After acquiring the 23-acre property in 1996, Scenic Hudson shepherded the $16-million public-private initiative leading to the opening of Long Dock Park in 2011. Today, its waterside trails, kayak/canoe beach, shaded picnic areas and pier make it one of the mid-Hudson Valley's most popular riverfront destinations for walking, fishing, paddling and picnicking.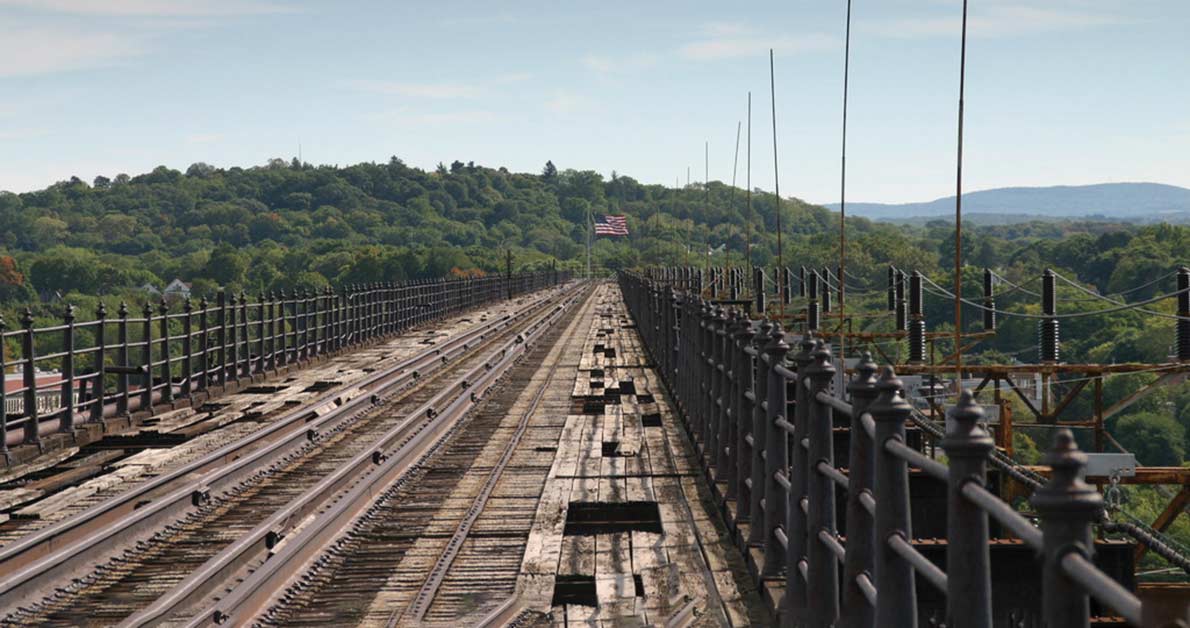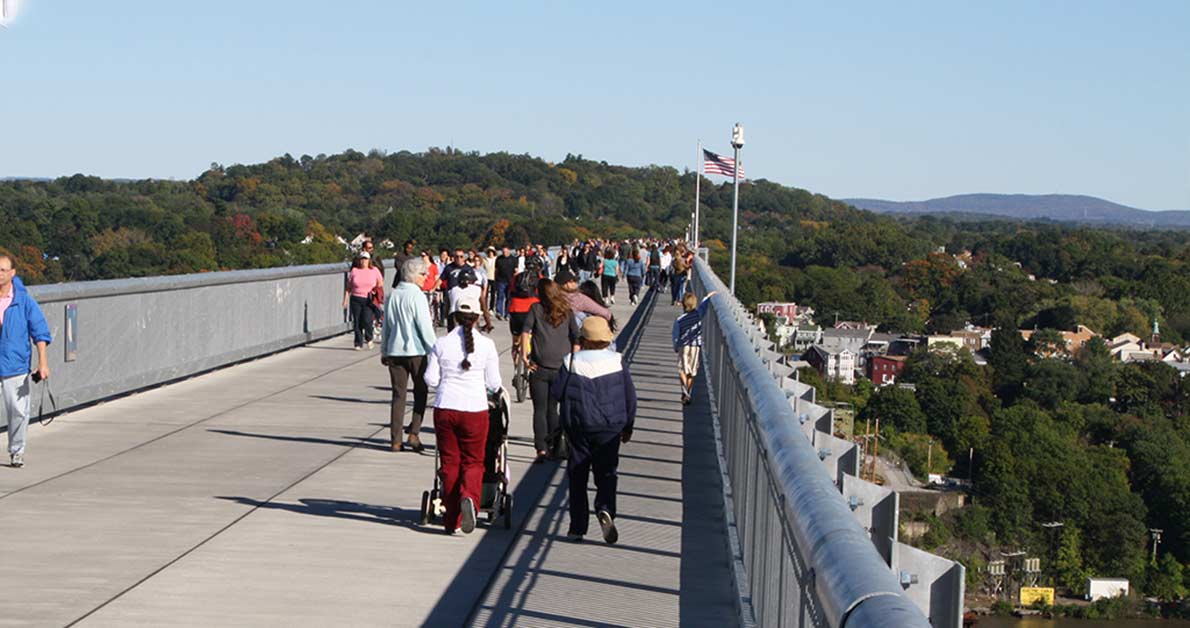 Walkway Over the Hudson, Poughkeepsie–Highland
After a 1974 fire made it impossible for trains to cross the railroad bridge spanning the Hudson River between Poughkeepsie and Highland, it sat abandoned for the next three decades — until efforts picked up steam to turn it into the Walkway Over the Hudson. In 2009, Scenic Hudson provided leadership financial support for completing the world's longest pedestrian bridge, which attracts more than 500,000 visitors annually. Many people extend their fun by hiking the 2.5 miles of woodland trails in nearby Franny Reese State Park, which Scenic Hudson protected and now maintains.   
Transformations in the Making
Take a peek at some of our visions for the future. These projects are currently in development.
Fall Kill Creek, Poughkeepsie
Scenic Hudson has been organizing seasonal cleanups of the Fall Kill Creek, removing thousands of pounds of debris and restoring the ecological health of this Hudson River tributary that flows through the City of Poughkeepsie. These events have drawn great support from local residents and made the community more aware of this long-neglected natural treasure in their "backyard." Engaging with partner organizations, we're committed to creating a streamside greenway that will provide new opportunities for recreation and business development in downtown neighborhoods.