Arrested Mobility: Addressing the Racial Inequities in Bicycling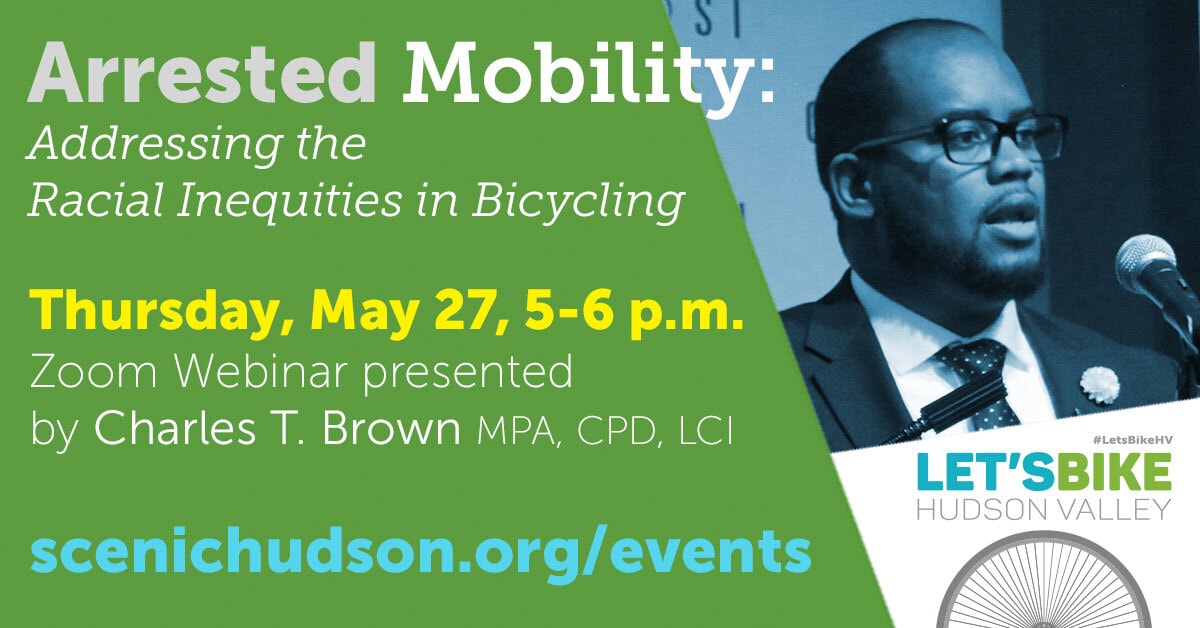 BIPOC (Black, Indigenous and people of color) bicyclists are much more likely to suffer from over-policing, restricting access to economic and political opportunities, healthy exercise and social activities. What can be done to end this injustice? To find out, attend the free Zoom webinar we're hosting for National Bike Month.
REGISTER HERE
(After registering for the event, you'll receive a confirmation email with information about joining the webinar.)
We are honored to host guest speaker, Charles T. Brown, MPA, CPD, LCI, who is the founder and principal of Equitable Cities—a BIPOC and veteran owned urban planning, policy and research firm with clients across North America. He is also an adjunct professor at the Edward J. Bloustein School of Planning and Public Policy at Rutgers University. A prominent speaker on issues at the intersection of transportation, health and equity, he will describe the many adverse impacts of over-policing on BIPOC bicyclists and discuss the role that community organizing and transportation planning can play in achieving racial equality in transportation and mobility.