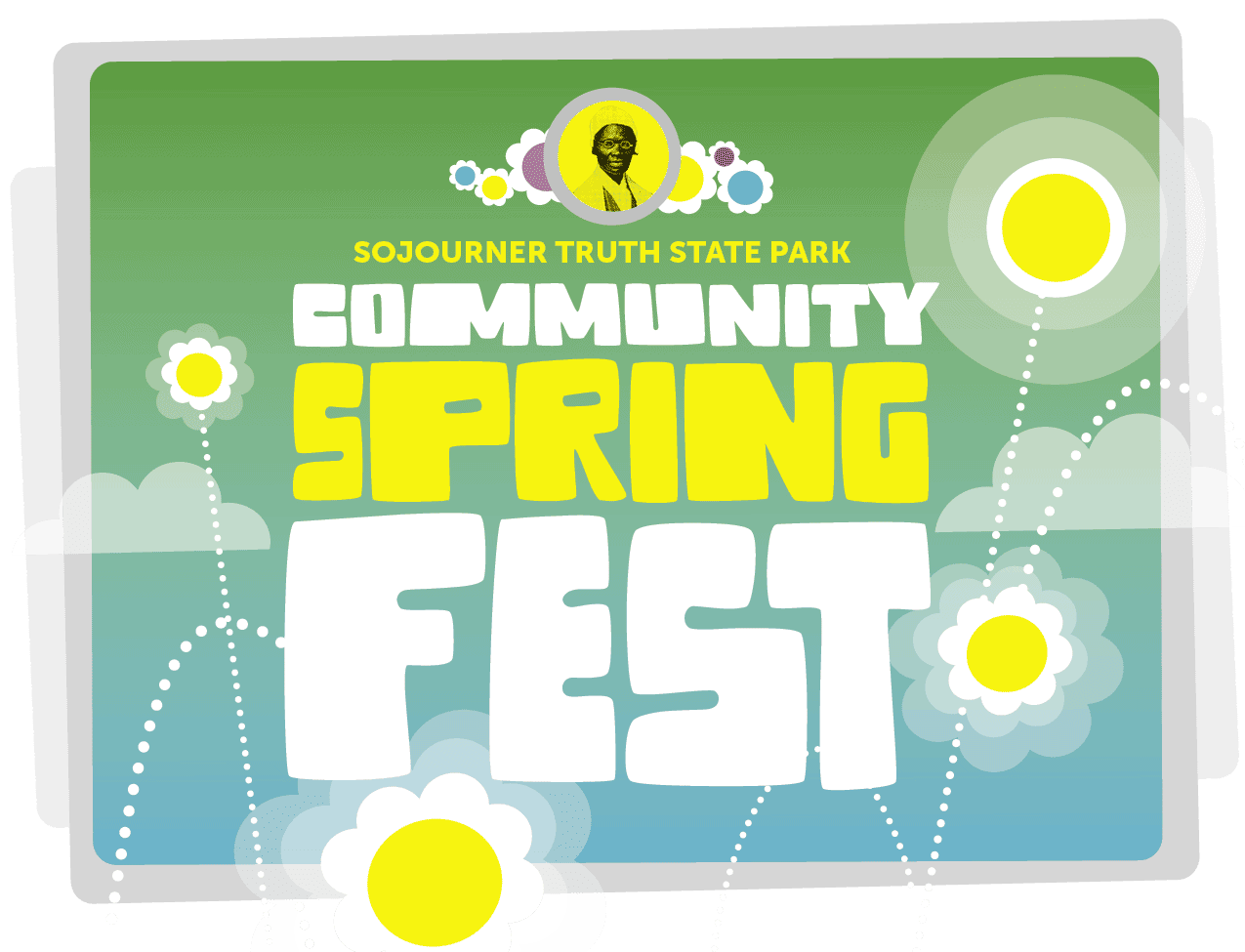 May 6, 2023
12:00 pm - 4:00 pm
Location:
Sojourner Truth State Park
100 Sojourner Truth Way
Kingston NY, 12401 • [MAP]
Join the community in celebrating Spring
at Sojourner Truth State Park.
FREE Entry & Activities!
Food Vendors, Live Music, DJs, Dancing, Art, and more
All are welcome!
In partnership with:
City of Kingston
, 
D.R.A.W. Kingston
, 
Harambee
,
INTO Yellow
,
Kingston Clean Sweep
,
Kingston Happenings
, 
Kingston Land Trust
,
Kingston YMCA
,
MASS Design
, 
My Kingston Kids
, 
Radio Kingston
,
Ulster County Area Transit
,
Ulster County Chamber
, and
Ulster County Library Association.
Spanish interpretation and bilingual assistance will be provided.
FREE SHUTTLES
To and from Kingston YMCA main parking lot
To and from Friends of Historic Kingston (63 Main Street)
To and from Kingston Area Library (55 Franklin Street)
Shuttles will run in continuous loops for the duration of the event with pick-ups beginning at 11:45 a.m. The last departure from the park will be at 4:15 p.m.
JOIN A GUIDED BIKE RIDE TO THE EVENT
Meet at 11:15 a.m. at the Kingston YMCA. Please wear a helmet.