Cycle of Harm Fracked Gas Webinar Series (Part Two: Transmission)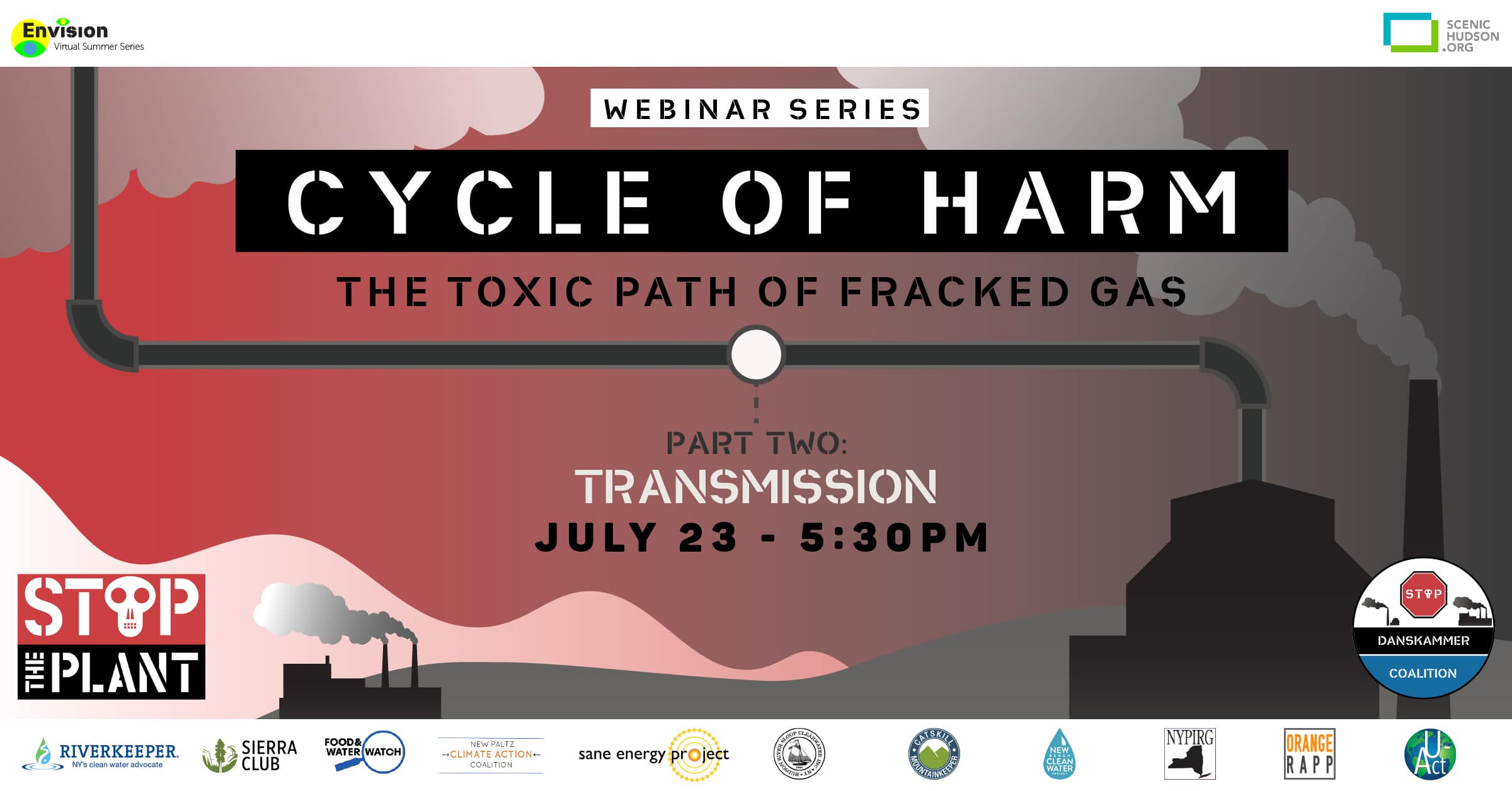 Join us for part two of our three-part Cycle of Harm webinar series tracking the toxic journey of fracked gas from Pennsylvania well fields to the proposed new Danskammer plant in the Town of Newburgh. Experts and community members will share details about gas infrastructure, including pipelines, compressor stations, and wastewater disposal and then field questions from the audience.
Panelist include:
Owl, Member, Ramapough Munsee Lenape Nation
Kim Fraczek, Director of Sane Energy Project
Dr. Courtney M. Williams, Cofounder of Safe Energy Rights Group and Coordinator for Resist Spectra
Dr. Murray McBride, Environmental Toxicologist and Cornell University Professor
Hayley Carlock, Director of Environmental Advocacy at Scenic Hudson (Moderator)
Visit this link for free registration.
The Cycle of Harm webinar series is presented by Scenic Hudson and the Stop Danskammer Coalition and co-sponsored by Catskill Mountainkeeper, Food & Water Watch, Hudson River Sloop Clearwater, New Paltz Climate Action Coalition, Newburgh Clean Water, NYPIRG, Riverkeeper, Sane Energy Project, Sierra Club Atlantic Chapter and Ulster Activists (UACT)