Postponed – Eel Monitoring Training Day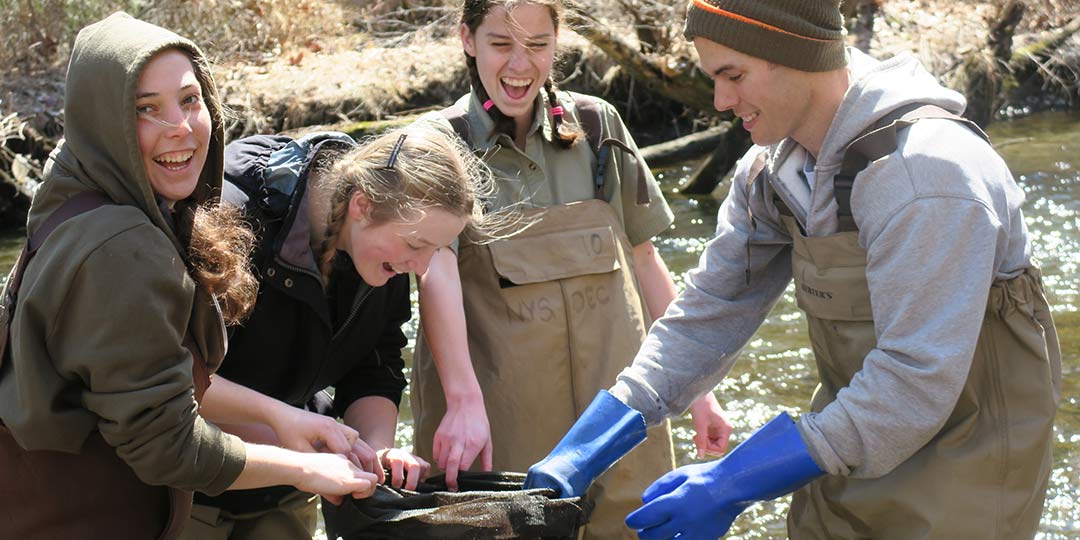 We love eels, we love volunteers… and we love your health. Eel monitoring at Black Creek Preserve is being postponed for the next two weeks. Tomorrow's training will be rescheduled. Everyone stay safe and healthy!
The Hudson River Estuary Program and Scenic Hudson seek volunteers to monitor eels in Black Creek from March 14 –May 14. Volunteers will learn how to catch, count, weigh and release unharmed these important fish whose populations are declining. Your data may help biologists discover why.
Please wear warm clothes with quick dry fabric and bring a towel. Minors must be accompanied by an adult.
Questions or to RSVP: Please email hmazurek@scenichudson.org,  or call 845-473-4440, ext. 251.