Environmentalists on Olana: Inspiring Partnerships to Protect Inspiring Views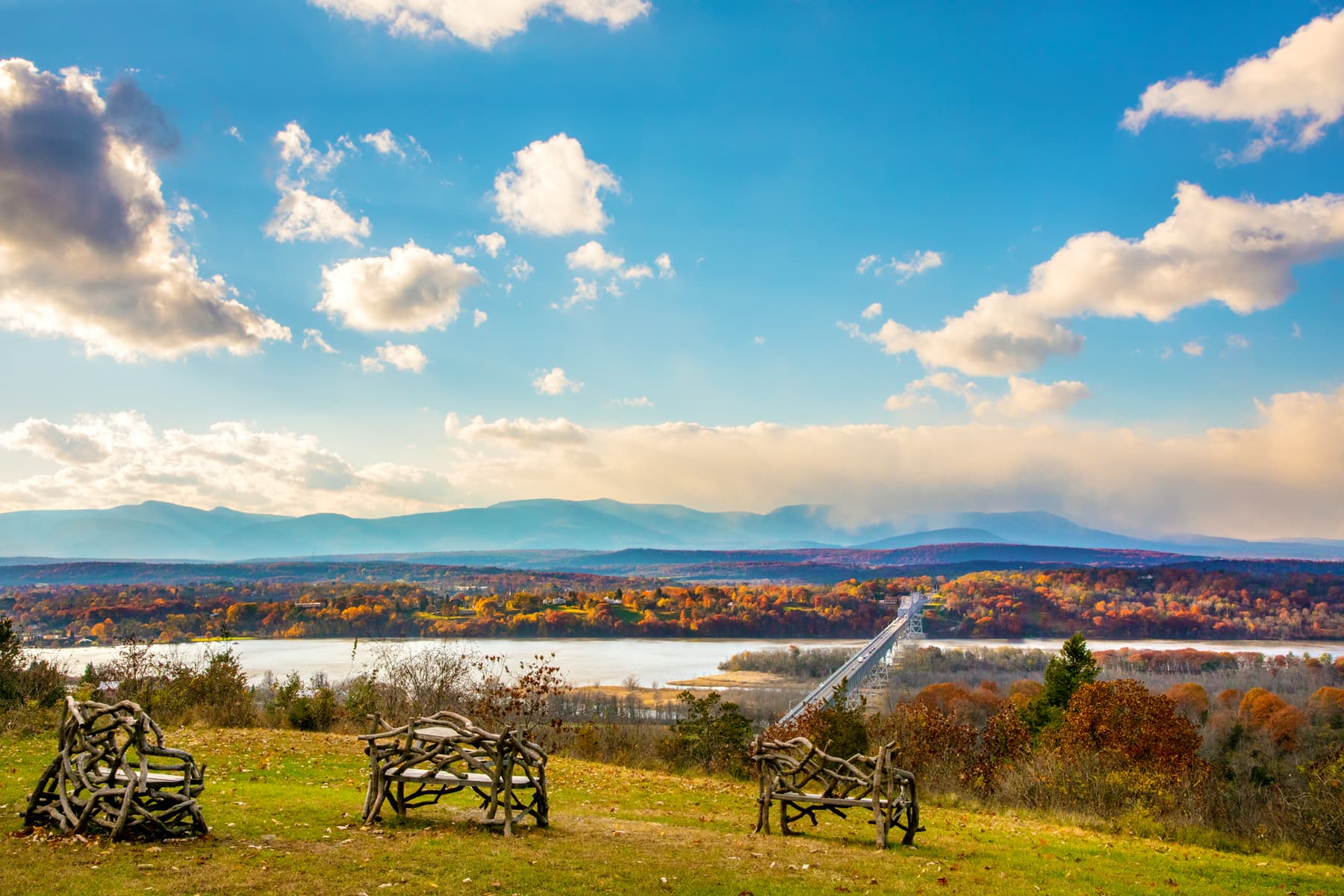 Frederic Church designed Olana's landscape to maximize his views of the Hudson River and Catskill Mountains, an inspiration for many of his paintings. Join Scenic Hudson Director of Land Conservation Cari Watkins Bates and Director of Land Use Advocacy Jeffrey Anzevino to learn how Olana has inspired 50 years of collaborative — and ongoing — efforts to protect Olana's integral viewshed and create exciting ways of connecting people with the region's natural beauty and cultural heritage.
Cari Watkins-Bates' 20+ year career in land conservation has been focused on the preservation, restoration, and access to both natural and cultural resources (including agricultural lands). She has a MA in Energy and Environmental Analysis from Boston University. Prior to joining Scenic Hudson, she was with The Nature Conservancy's Nevada Field Office.
Jeffrey Anzevino, AICP, the Director of Land Use Advocacy at Scenic Hudson where he has worked for 30 years helping communities revitalize their riverfronts, protect views and expand river access. He has a BA in Geography from the University of Maryland.