Virtual Public Meeting: Orange County Climate Resilience Planning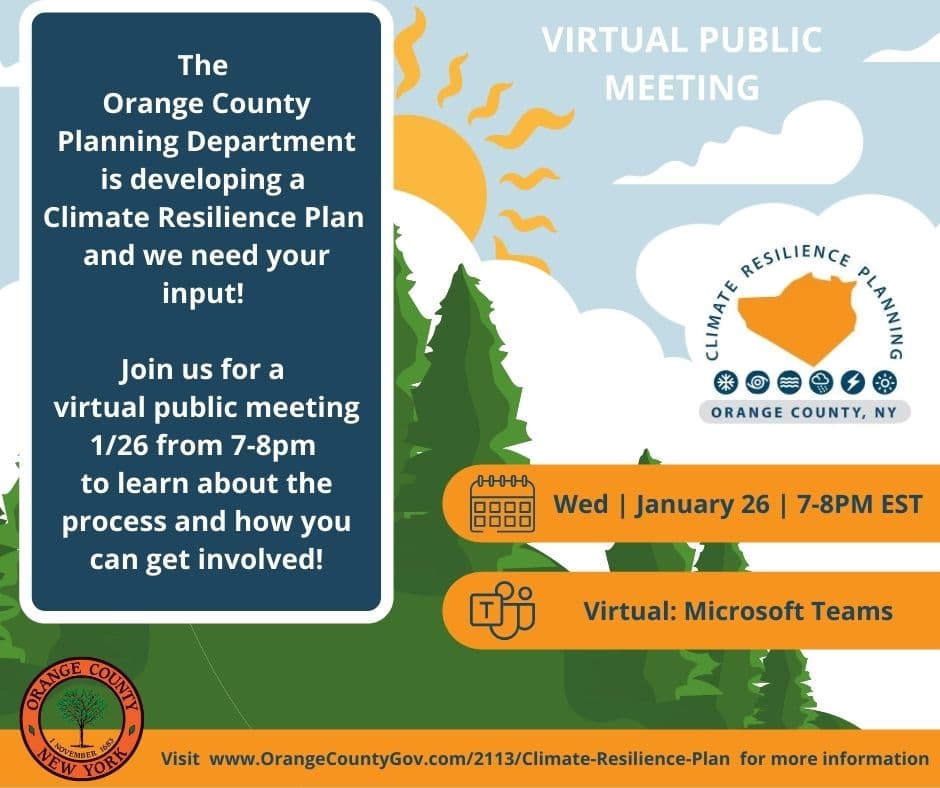 Do storms cause flooding in your neighborhood more often?
Are long summer heatwaves cramping your outdoor fun?
If you live in Orange County, you can help create solutions for these and other growing climate impacts.
To learn how, attend a virtual meeting hosted by the county Planning Department.
The department is developing a County Resilience Plan — to identify local risks from climate change and prioritize projects to address them — and it wants residents to participate. This meeting will provide information about the process and ways you can get involved. There also will be time for questions and comments.
Orange County has experienced millions of dollars of losses due to historic flood events and storm surges, while the number of heat advisories grows annually. Climate change is projected to increase the number and severity of events like these, making this plan — and your input — essential to help county communities adapt to the future.