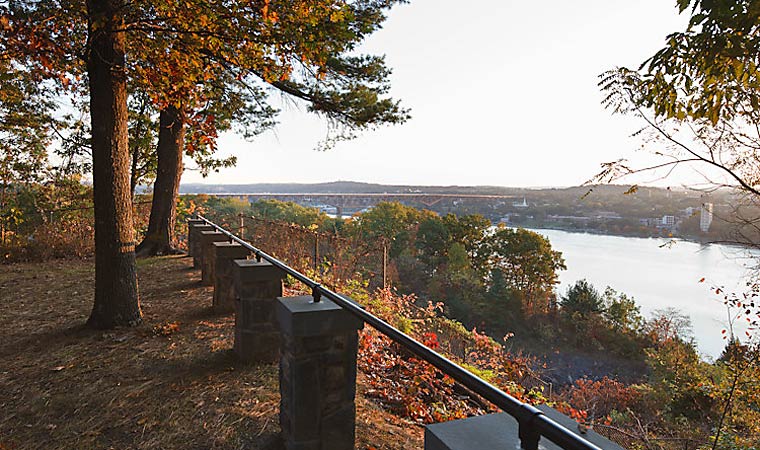 Nov. 21, 2021
6:30 pm - 7:30 pm
Do you wonder about the magnificent forested bluff rising above the Hudson River just south of the Walkway Over the Hudson?
Join Walkway over the Hudson and Scenic Hudson in exploring Franny Reese State Park. This 251-acre park is named after Scenic Hudson's guiding spirit, Frances "Franny" Reese (1917-2003), who dedicated much of her life to protecting the Hudson Valley's natural and historic treasures.
Scenic Hudson conserved, created and manages Franny Reese State Park, which is owned by the New York State Office of Parks, Recreation and Historic Preservation.
Co-presenters bios:
Rita Shaheen is Scenic Hudson's director of parks and community engagement. She is responsible for the team who design, construct and manage Scenic Hudson's network of parks and provides recreational and educational programming at the parks. Ms. Shaheen has a background in landscape architecture and has been with the organization since 1996.
Reed Sparling is Scenic Hudson's writer and Scenic Hudson historian. He has been with the organization since 2006. Previously, he was editor of Hudson Valley magazine. Reed also is co-editor of the Hudson River Valley Review, a scholarly publication issued by the Hudson River Valley Institute at Marist College.