WEBINAR: Hudson Highlands Open Space Gone Viral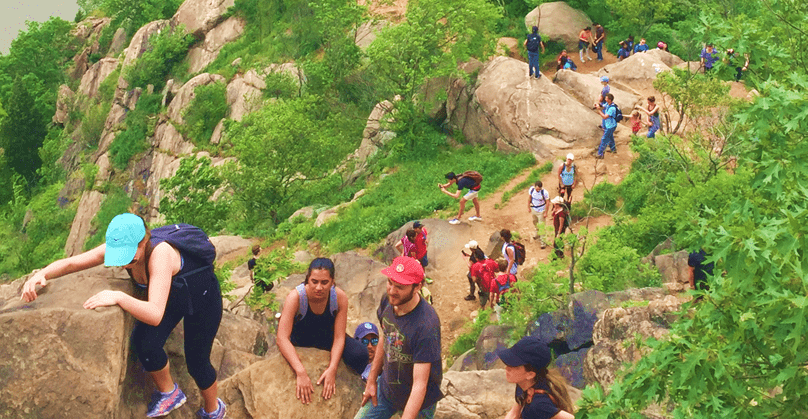 Scenic Hudson joins the Hudson Highland Land Trust for the latest in their series of "Bringing Nature to You" webinars.
Trails in the Hudson Highlands area "went viral" on social media well before the COVID-19 pandemic. Now, with millions of neighboring city residents cooped up inside for months, even more people are flocking to the Highlands to experience the great outdoors.
On one hand, this is public parkland paid for by the residents of New York State. On the other, the terrain in the Highlands imposes physical limitations, creating bottlenecks that can lead to overcrowding and a health hazard during a pandemic.
Representatives from Scenic Hudson, Hudson Highlands Land Trust, New York-New Jersey Trail Conference and the NYS Office of Parks, Recreation and Historic Preservation will discuss how the balance between public access and overcrowding is being addressed, and answer questions from the community.
The webinar is FREE, but advance registration is required.
See this page to reserve your spot.