This week, #FarmsForever – our month-long series of events celebrating the Hudson Valley's fall bounty and the hard-working people who produce it – will really get your heart pumping.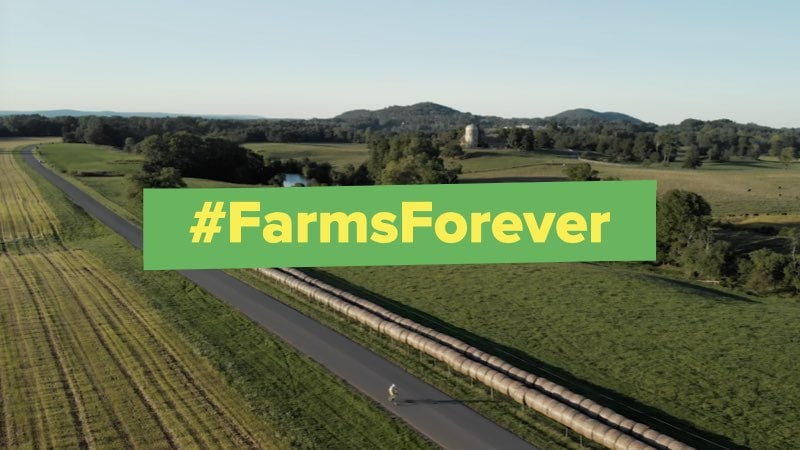 We've made it possible to enjoy the thrills and natural beauty of our Farmland Cycling Tour without leaving the house. You'll receive access to our new 55-minute spin video that connects riders to the rolling countryside in Dutchess and Columbia counties.
Hop on your stationary bike and let Scenic Hudson's Anthony Coneski guide you along this 15-mile pedal that's good for the heart and the eyes.
To access a links to the spin class video, please register and accept the waiver below.