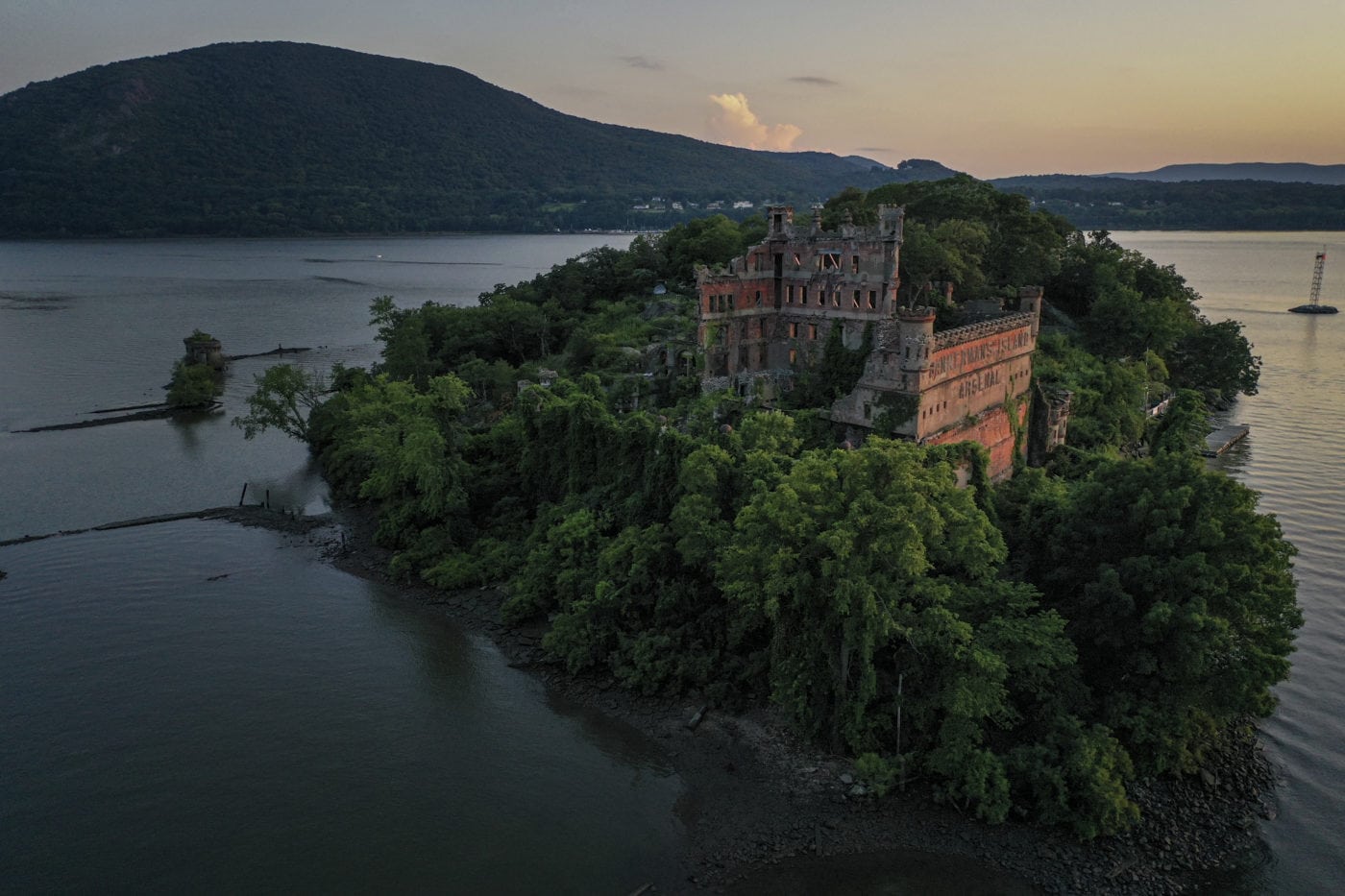 Accessible from Beacon (Dutchess County) or Newburgh (Orange County)
Why we love it
For hikers or travelers on Metro-North, the castle ruins on Bannerman Island add to the Romantic allure of the Hudson Highlands. Taking a guided tour of this rocky promontory — the only permissible way to visit — offers an opportunity to explore the crumbling structure built circa 1900 as a warehouse for Francis Bannerman's booming military surplus business as well as remains of his more modest home. Visitors also learn about the island's Native American and Revolutionary War history and, best of all, enjoy absolutely spectacular views of the Hudson and surrounding Highlands.
FYI
Additional events on the island include movie nights, theater productions and concerts.
More to explore
Check out the shops and eateries along the City of Beacon's vibrant Main Street as well as the Dia:Beacon museum, which attracts visitors from around the world to its display of late-20th-century art housed in a former factory. Located on a once-contaminated industrial site, Scenic Hudson's Long Dock Park now offers outstanding opportunities to connect with the Hudson River.
Highlights
Enchanting castle ruins
Outstanding views
Short boat ride on the Hudson
Directions, hours, etc.: https://bannermancastle.org/