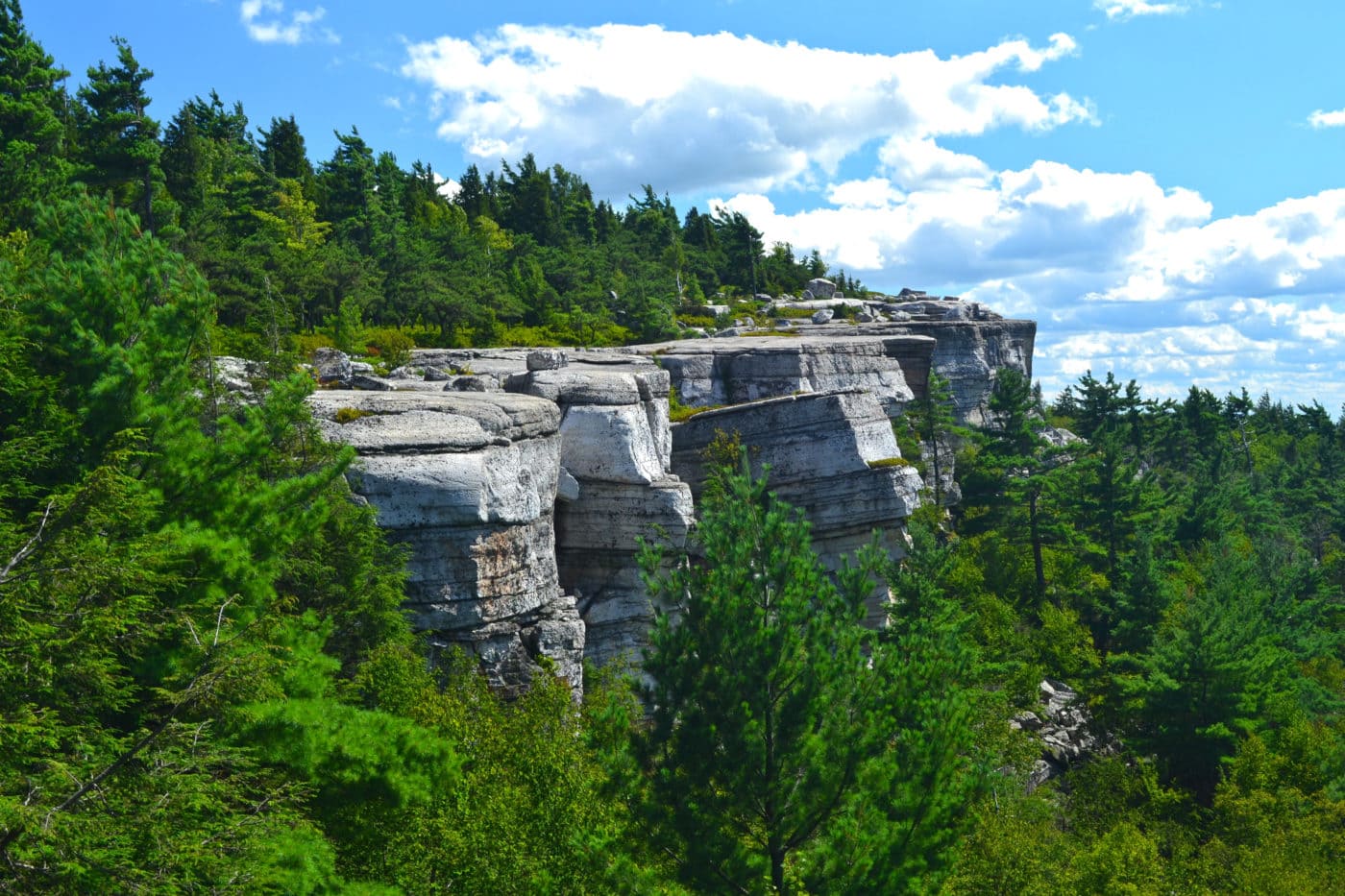 Kerhonkson (Ulster County)
Gertrude's Nose Trail is currently closed for the season.
Why we love it
No list of the region's best hikes would be complete without Gertrude's Nose. Tucked deep inside Minnewaska State Park Preserve, it offers an insanely long stretch of gorgeous views (along with cool boulders and dramatic rock crevices) enjoyed from an open clifftop that often cantilevers over the great beyond. You have to earn those views — the 7.5-mile round-trip hike to reach them is strenuous, passing through sometimes difficult terrain — but you'll never regret picking Gertrude's Nose for a destination.
More to explore
Minnewaska features two large waterfalls and countless other beautiful attractions. Nearby, you'll find more amazing natural sights at Mohonk Preserve. And if you're looking for dining and entertainment, New Paltz offers dozens of great options.
Highlights
Challenging hike
Beautiful clifftop views
Interesting rock formations
Directions, hours, etc.: https://hikethehudsonvalley.com/hikes/minnewaska-ii-gertrudes-nose/