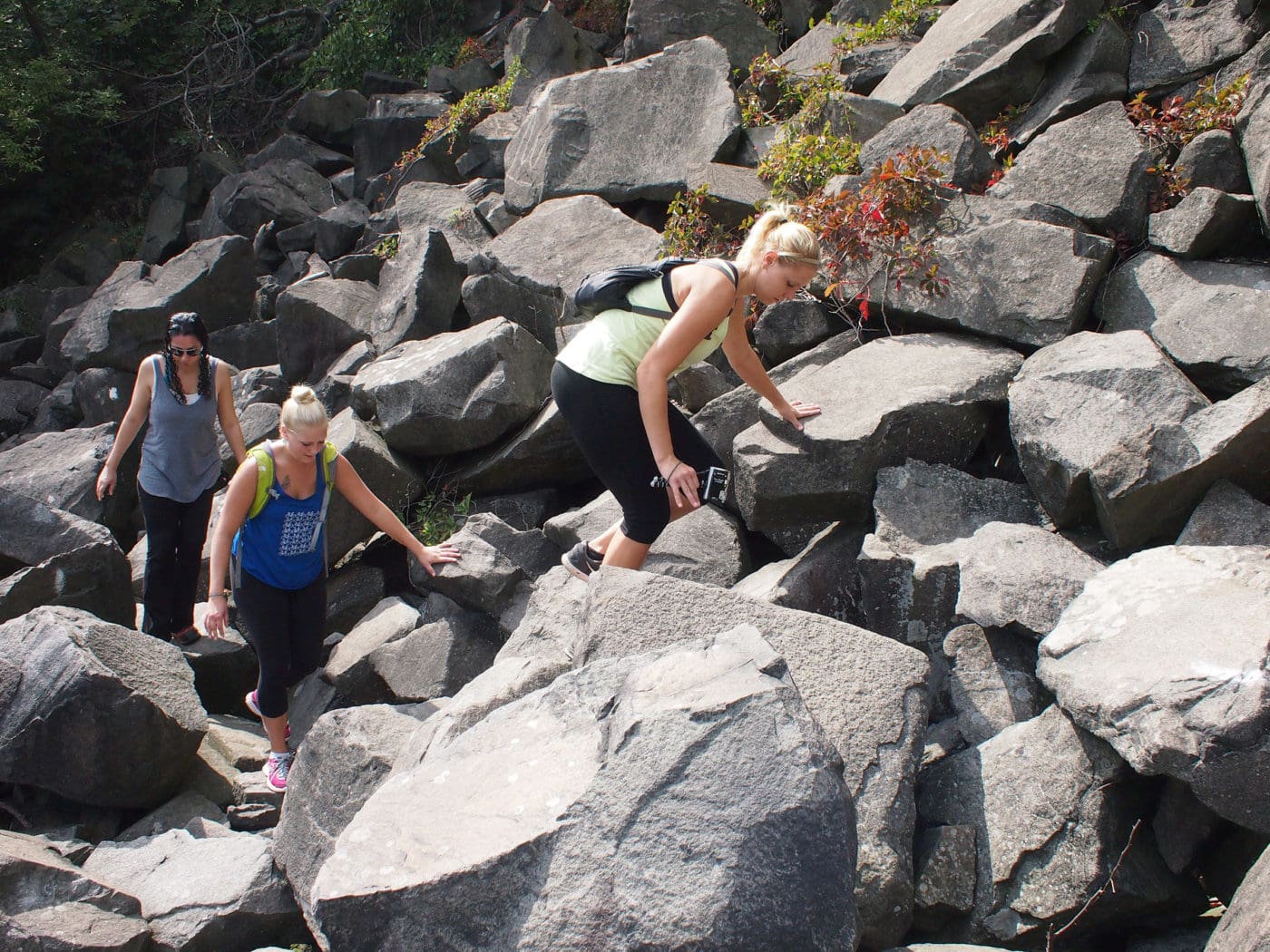 Alpine, NJ
Why we love it
This is NO hike for children and requires every ounce of adult caution, but there's nothing else like it in the Hudson Valley, so don't pass it up. The most thrilling (and exhausting) part of the 5-mile loop takes you down the wall of the Palisades, around and over boulders aptly named the Giant Stairs, and across slopes of talus — rock that sheared off the cliffs. There's also a waterfall (most impressive after heavy rains), ruins of an Italianate garden constructed near the shore around 1900, and spectacular river views from above and below. You'll feel this hike when you're done, but you'll also feel great.
FYI
Allow yourself plenty of time — at least four hours — to complete the hike, and don't attempt it in icy/snowy conditions.
More to explore
At the State Line Lookout (where the hike begins), Lookout Inn offers well-deserved food and refreshments.
Highlights
Challenging but unique hike
Spectacular river and Palisades views
Directions, hours, etc.: https://www.nynjtc.org/hike/giant-stairslong-path-loop-state-line-lookout#dialog-hike-description