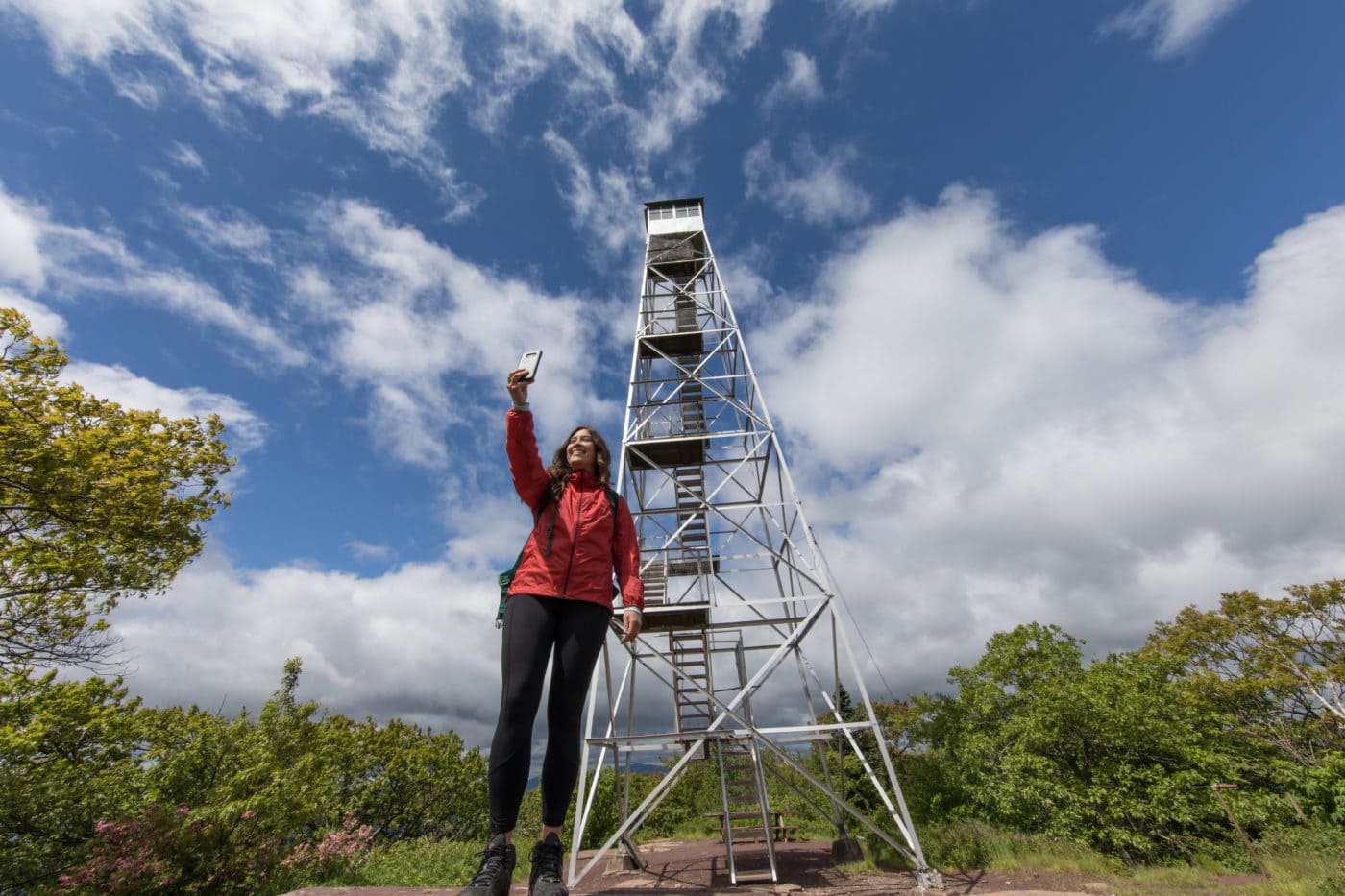 Woodstock (Ulster County)
Why we love it
Granted, this trail gets very crowded, but there's good reason: After a moderate amount of uphill effort, you'll be rewarded with some of the most spectacular views in the Hudson Valley. The route follows an old carriage road that led to the Overlook Mountain House. Take a moment to (safely) explore the hotel's ruins before beginning your final ascent to Overlook's fire tower. From it, views span 360 degrees and include the Hudson River, the surrounding Catskills and (on clear days) parts of five states. For those afraid of heights, ledges near the tower offer equally outstanding vistas.
FYI
Rattlesnakes like Overlook's summit. While they're timid creatures, don't take chances: Stick to the center of the trail and keep children and dogs by your side at all times.
More to explore
Woodstock offers many dining and shopping options as well as its renowned hippie vibe.
Highlights
Moderately challenging hike just under 5 miles
Historic hotel ruins and fire tower
Outstanding views
Directions, hours, etc.: https://www.dec.ny.gov/lands/73982.html