Indian Ladder Trail – John Boyd Thacher State Park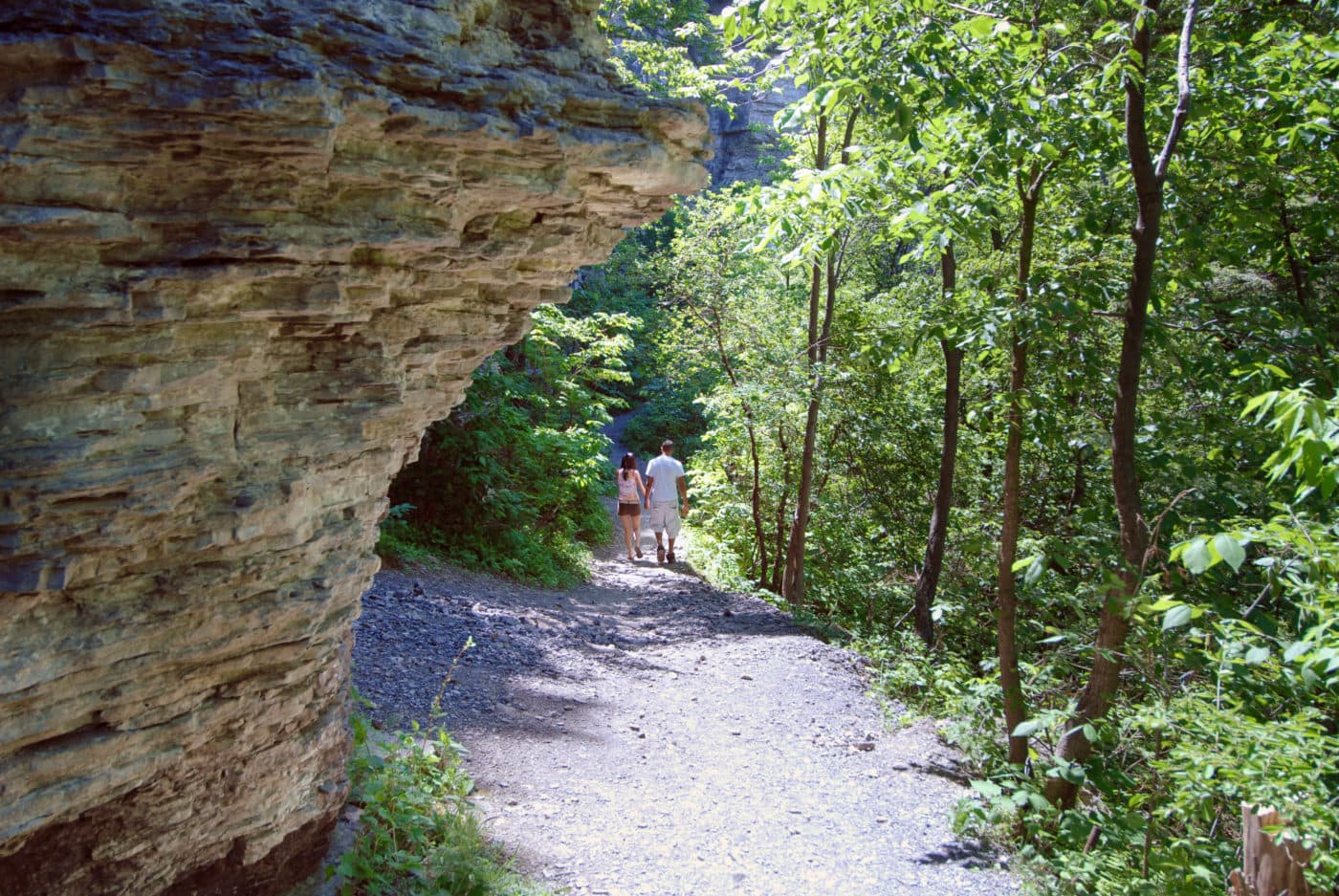 Voorheesville (Albany County)
Why we love it
This hike's ratio of scenic payoff to exertion goes off the charts. Undoubtedly, it's one of the most unique treks in the Hudson Valley and, except for stairs at the beginning and end of the roughly 2.5-mile route, a piece of cake. It begins with spectacular views from the top of the Helderberg Escarpment, a long, limestone ridge formed 300 million years ago, and then heads down and along the cliffs, passing beneath ledges and a waterfall, and small caves worth a closer look (bring a flashlight). The eagle-eyed also will spot fossils of creatures living in the sea that once covered this region.
FYI
Although there are railings along the trail, take extra care with young children. To avoid crowds, plan to arrive early. And call ahead to be sure the trail is open.
More to explore
The park is a 15-mile drive from attractions in downtown Albany, including the New York State Museum and state Capitol.
Highlights
Spectacular views, rock formations and dramatic waterfall
Directions, hours, etc.: https://parks.ny.gov/parks/128/details.aspx