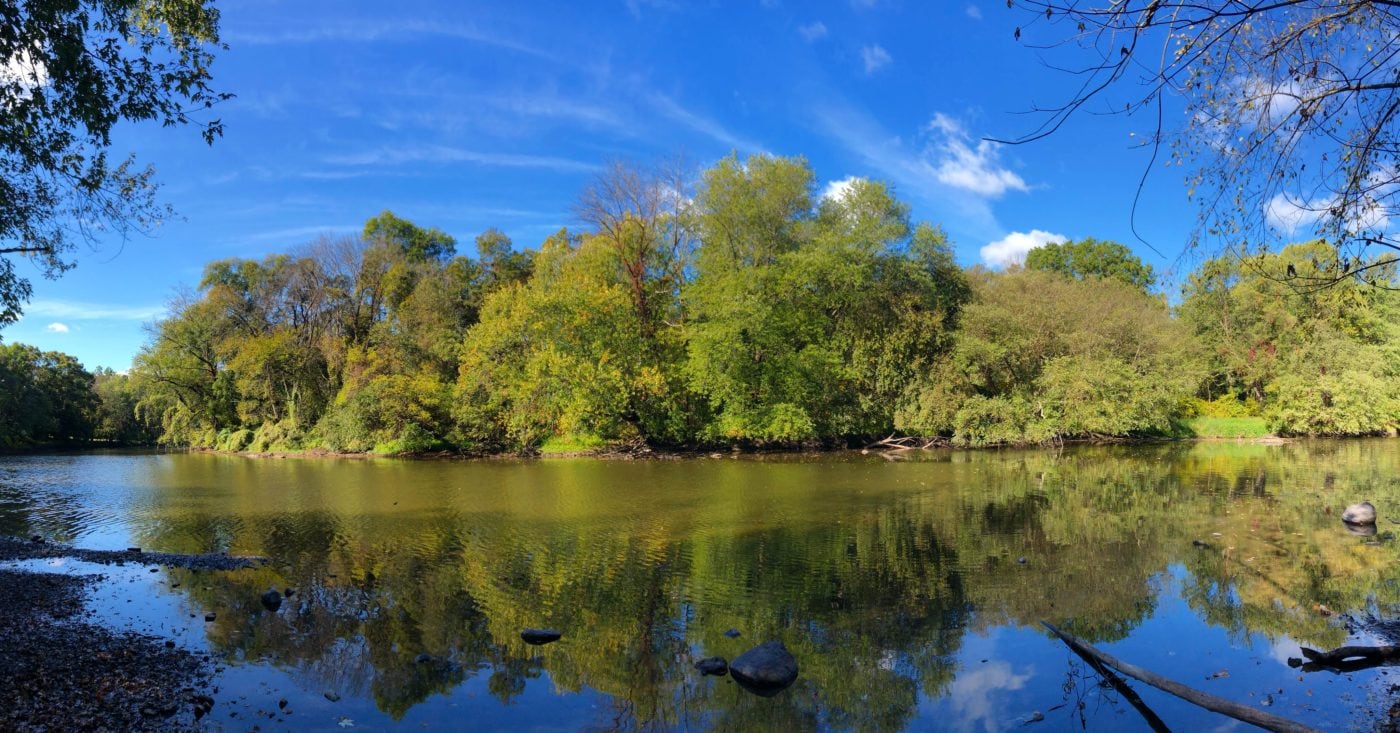 Wallkill River National Wildlife Refuge (Sussex, NJ)
Why we love it
This adventure begins outside the valley but winds up here, where you can explore one of the most beautiful, unspoiled stretches of the river. During a wet spring, the 9-mile, point-to-point (meaning two-car) trip can present some challenging rapids. Lower water in summer and fall guarantees a lazier paddle, meaning you'll have more time to look for great blue herons, otters, turtles and other river critters. The forested floodplains and grasslands along most of your route have been protected, so the landscape is spectacular.
FYI
You may need to portage around beaver dams and blowdowns, so be prepared to get wet.
More to explore
The 2.5-mile Liberty Loop Trail in the New York portion of the refuge parallels part of your paddle. It passes through fields brimming with waterfowl during their spring and fall migrations and is a great place for spotting owls and other raptors.
Highlights
Serene paddle through unspoiled scenery
Great opportunities to view wildlife
Directions, hours, etc.:https://www.fws.gov/refuge/Wallkill_River/visit/plan_your_visit.h