Skyrider Tour — Hunter Mountain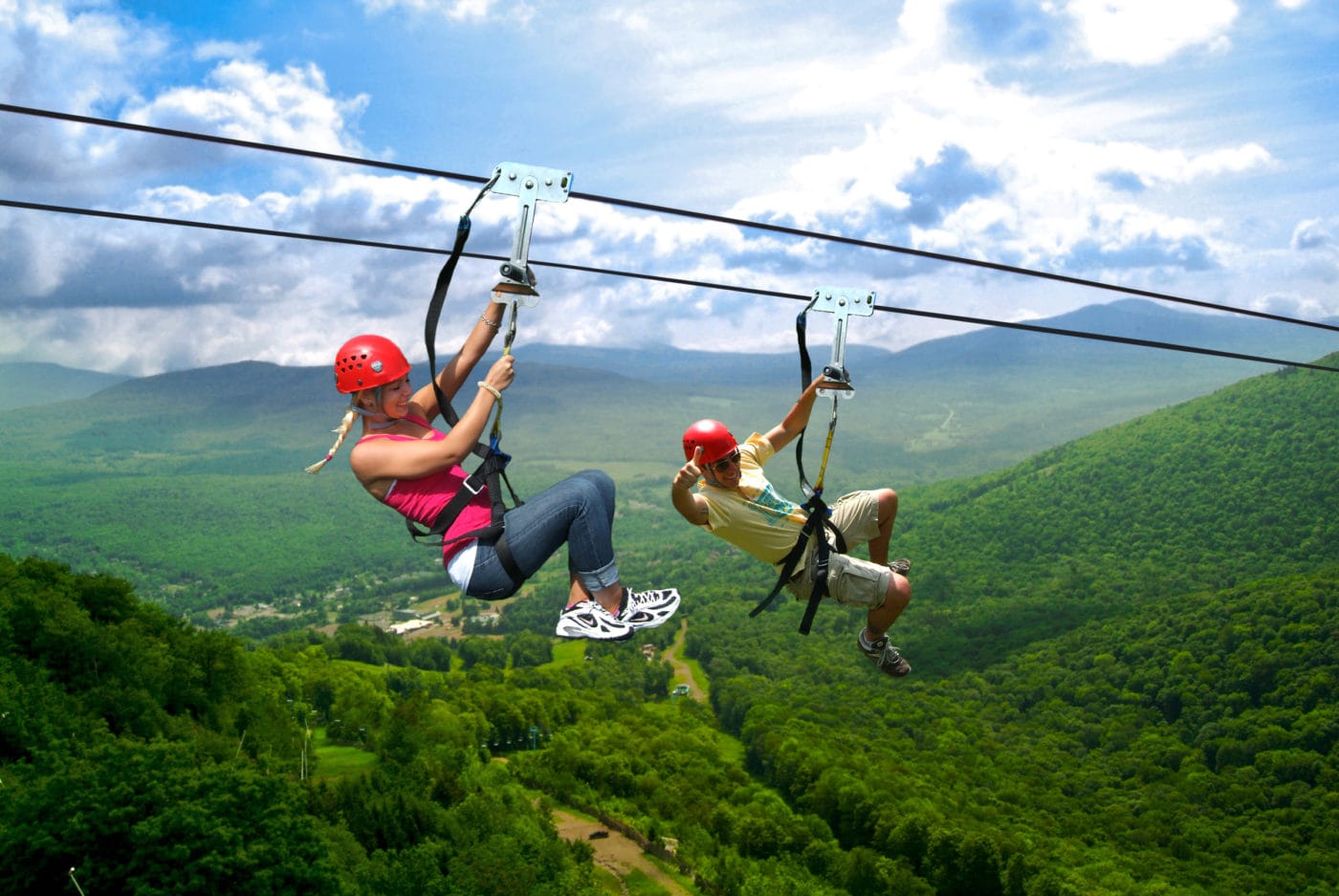 Hunter (Greene County)
Why we love it
Are you a thrill-seeker? Then the longest, fastest and highest zipline in North America (and second-longest in the world) belongs on your bucket list. The three-hour adventure begins with a chairlift or off-road ride to Hunter's summit followed by safety training. Then you're hooked up and all hell breaks loose — five Skyrider ziplines spanning 4.6 miles (the longest over half a mile!) will rocket you down the mountain at speeds reaching 50 mph. Along the way, enjoy unforgettable views of the Catskills — if you can manage to keep your eyes open.
FYI
The Mid Mountain Tour — which features six ziplines (the longest 650 feet), four suspension bridges and nine tree platforms — offers a more family friendly but still plenty exciting alternative. There are height and weight restrictions for both tours.
More to explore
Add to your day of superlatives by visiting Kaaterskill Falls, New York's tallest waterfall.
Highlights
North America's longest, fastest and highest zipline
Spectacular scenery
Directions, hours, etc.: https://www.ziplinenewyork.com/adventure/skyrider-tour/