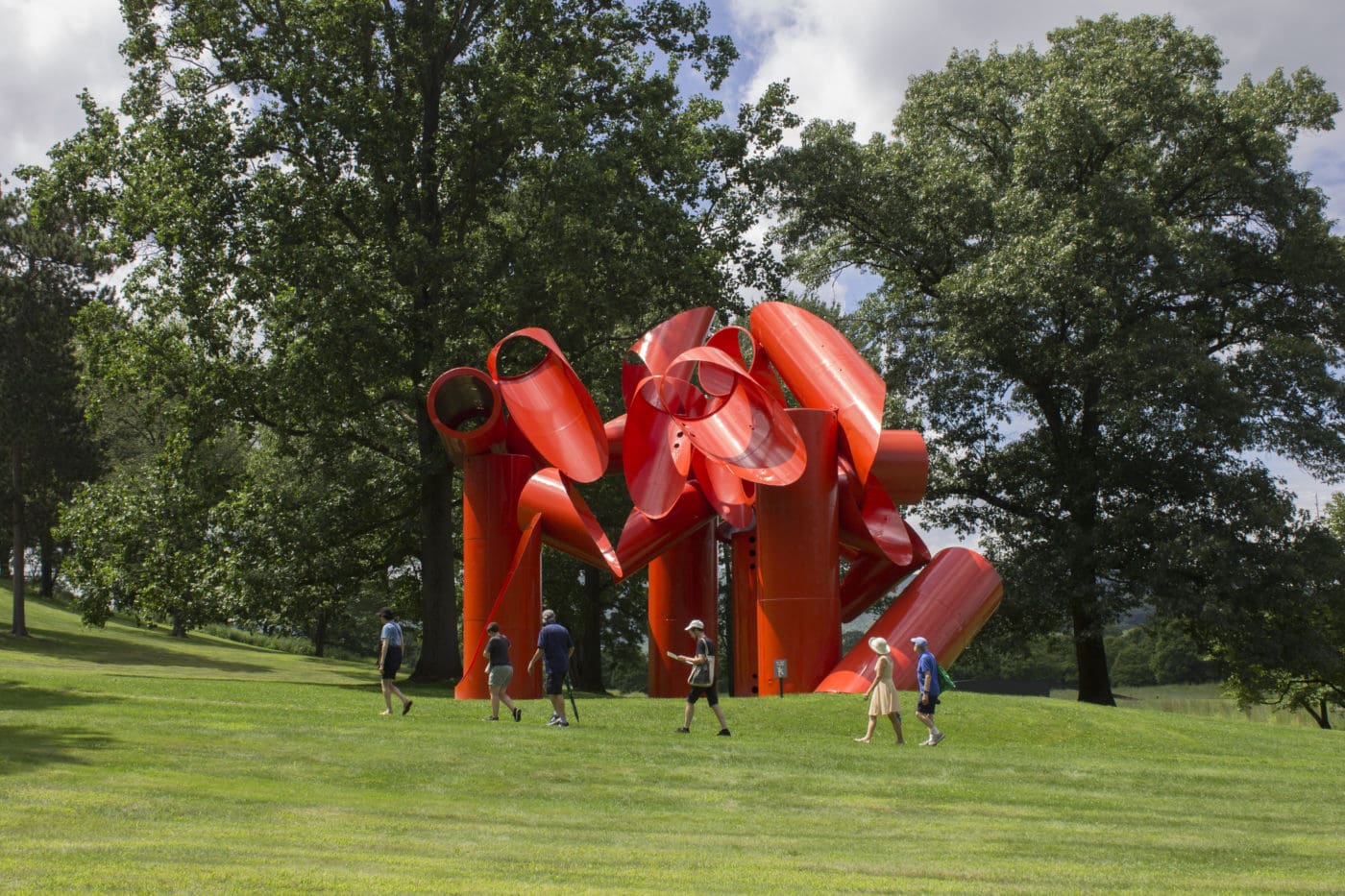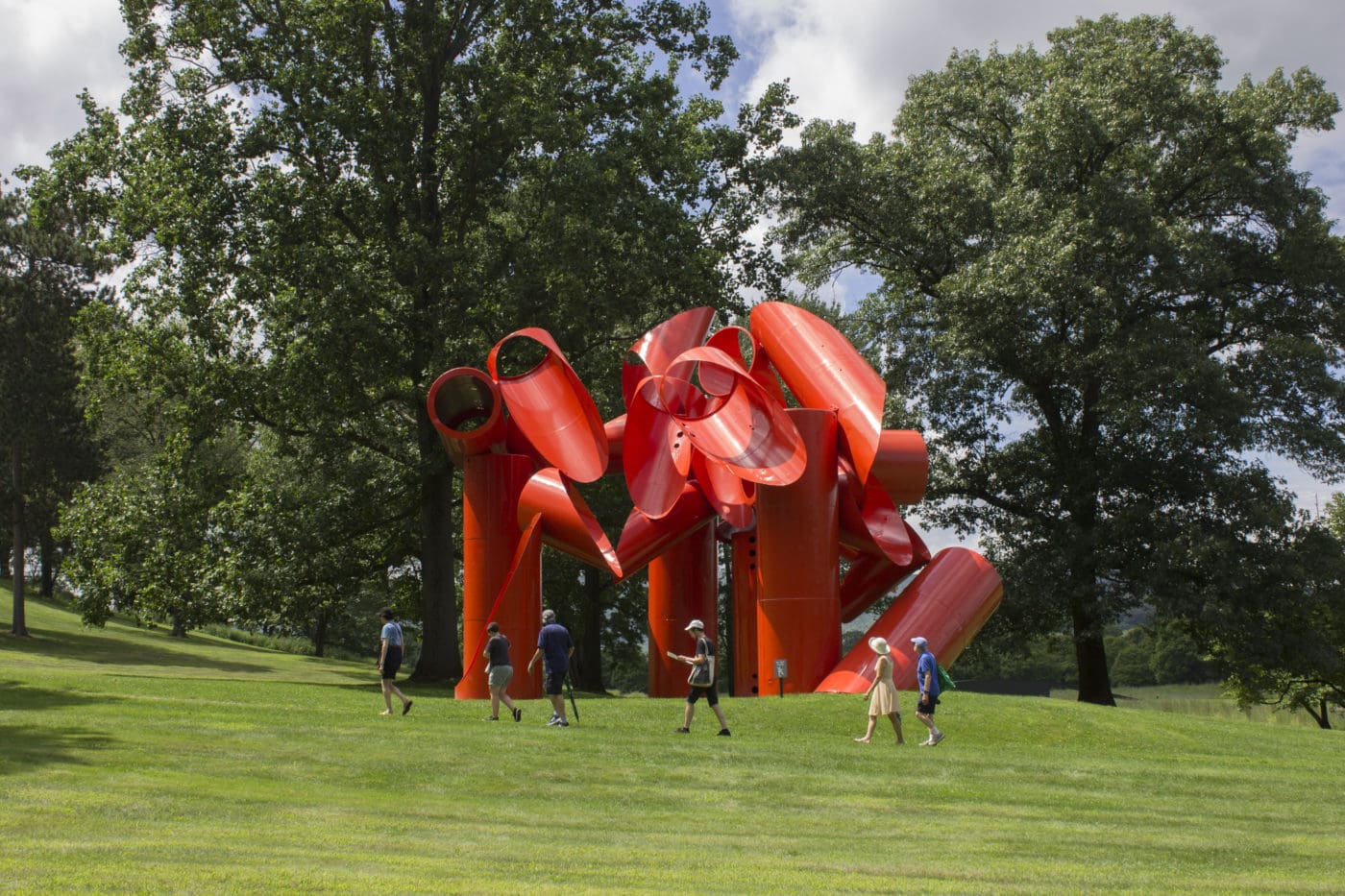 New Windsor (Orange County)
Why we love it
At America's largest sculpture park, it's hard to decide whether the art or the 500-acre setting is more impressive. Call it a toss-up. The collection of over 100 works showcases the creativity of all major modern sculptors — including Calder, Moore, Smith, Nevelson and Serra. The pieces sit in splendor amid the center's rolling fields and wooded groves, with majestic Storm King Mountain for a backdrop. You'll get a good workout exploring them all. Don't miss two standouts — Andy Goldsworthy's Storm King Wall and Maya Lin's Storm King Wavefield, both specially designed to complement the landscape.
FYI
The center also features an indoor gallery, which plays host to temporary exhibits that usually spill out onto the grounds. Visitors have access to free tram service and bike rentals. Train and bus packages to the center are available from Manhattan.
More to explore
For magnificent views of the Hudson Highlands, hike up Storm King Mountain. The trailhead is in Cornwall-on-Hudson, a quaint town with interesting shops and restaurants. Also in Cornwall, the market at Jones Farm, the last working farm in the Highlands, offers homegrown produce and baked goods, while the Hudson Highlands Nature Museum features displays about the region's wildlife and less strenuous trails providing access to it.
Highlights
America's largest outdoor sculpture park — over 100 works by leading artists
Magnificent 500-acre landscape — rolling fields, wooded groves with Storm King Mountain in the background
Tram service and bike rentals available
Indoor gallery hosts temporary exhibits
Directions, hours, etc.: https://stormking.org/