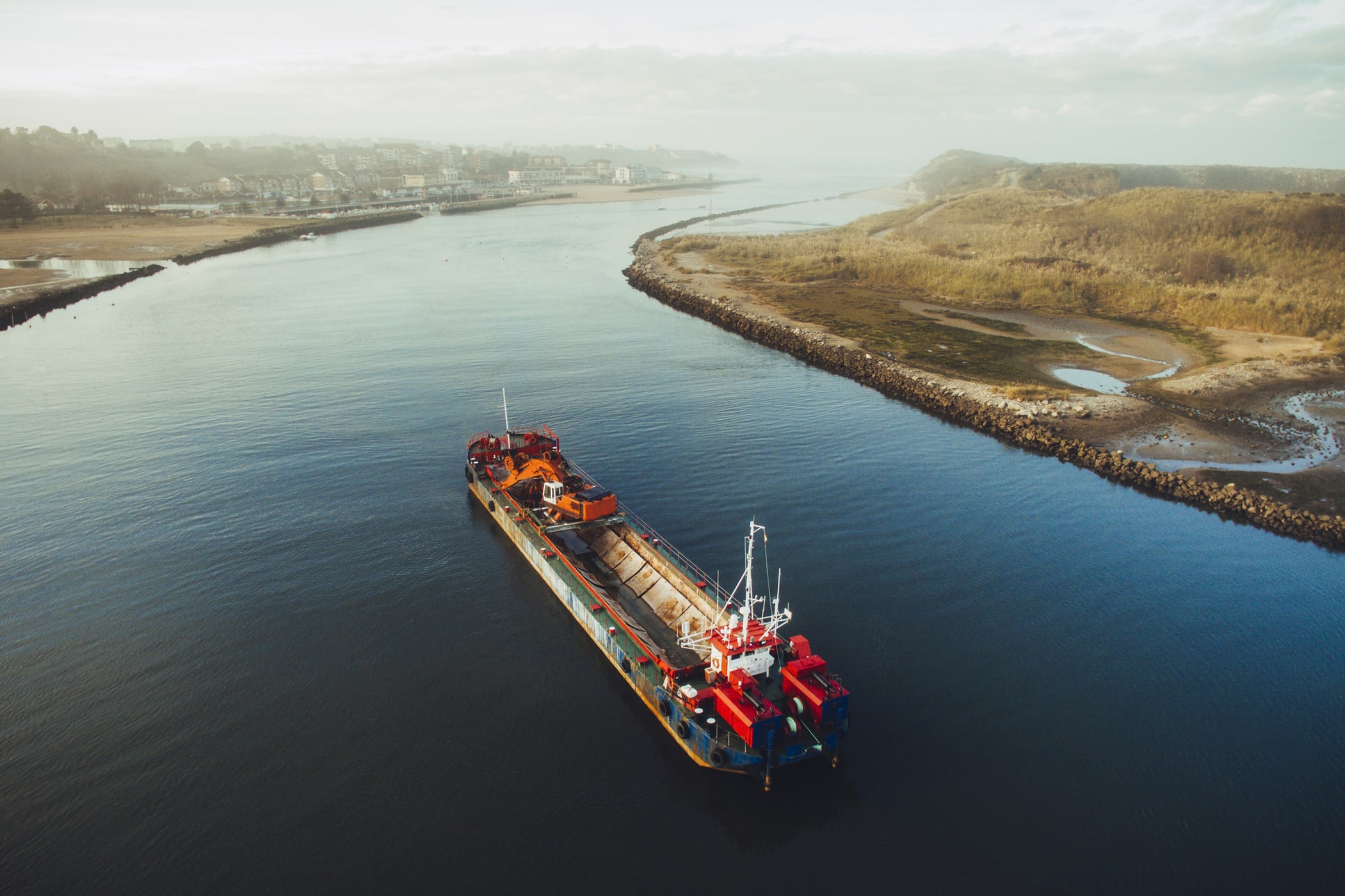 Together we scored a big win in fight against Hudson River anchorages!
Battle Continues for Beautiful, Healthy, Prosperous Region
On March 13, 2018 the United States Coast Guard (USCG) issued its findings from the Hudson River Ports and Water Ways Safety Assessment (PAWSA) report. While the Coast Guard is not moving forward with new anchorage regulations at this time, the report did not rule out pursuing regulations for anchorages in the future. The USCG indicated that there will be continued review of operational safety requirements, but there is no current risk for which anchorages are the best or most appropriate solution.
Representatives Nita Lowey and Sean Patrick Maloney included a provision within the recent budget to ensure that the USCG brief members of Congress on findings from the PAWSA report prior to issuing any new proposals to establish additional anchorage grounds on the Hudson River. Their leadership on this issue has been instrumental in protecting communities in the region from this harmful proposal.
Scenic Hudson will maintain our commitment to ultimate victory and we will continue partnering with elected officials, citizens, and allies in the collaborative campaign!
Law Could Bar Petroleum Barges
Legislation (S.5197b/A.6825) introduced by Senator Serino and Assemblymember Didi Barrett that would enable the Department of Conservation (DEC) to establish "Tanker Avoidance Zones" was signed into law by Governor Cuomo on October 24, 2017. Areas of the Hudson River could be made off limits to barges carrying crude oil and other petroleum products on the basis of the risk they may pose to critical fish and wildlife habitats, waterfront communities, drinking water infrastructure and navigation safety. Scenic Hudson will be urging DEC to propose strict regulations barring the establishment of new anchorage grounds in locations that could endanger the welfare of riverfront communities and jeopardize the scenic and ecological resources of the Hudson River. The new legislation Governor Cuomo signed into law needs enforceable regulations so the Tanker Avoidance Zones have legal power.
Background
In 2016 the United States Coast Guard (USCG) issued an Advance Notice of Proposed Rulemaking (ANPRM) to establish 10 new sites on the Hudson River that could accommodate up to 43 industrial vessels between Yonkers, Westchester County, and Kingston, Ulster County. Issuing an ANPRM allows the public to weigh in before any official regulatory action takes place. During this open comment period over 10,000 comments were submitted on the USCG proposal, with the overwhelming majority expressing oppositional views. Scenic Hudson submitted its own comments citing the dangers that this proposal would have on public safety, the environment, drinking water intakes, scenic views, historic sites, and New York's $5.2 billion tourism economy.
In addition to posing a significant environmental risk—what one opponent has called "a disaster waiting to happen"—the plan could jeopardize the great strides communities have made in revitalizing their riverfronts. It also would imperil the region's scenic splendor, as well as access to the river and the safety of those engaged in paddling, sailing and motorboating.
The risk of transporting volatile materials via barge was made evident on April 4, 2017, when a vessel carrying 60,000 barrels of gasoline ran aground on the river's west side just offshore the Village of Catskill. Although no spills were reported, next time we may not be so lucky. Following this incident Scenic Hudson renewed its call for the USCG to terminate the rulemaking process for this proposal.
In June 2017, the USCG announced it would be temporarily suspending the proposal while it undertook a structured review process for evaluating the potential need for anchorages and their risk to the public, the environment, and our communities. Scenic Hudson and Hudson Valley stakeholders have been invited to participate in two PAWSA workshops in November 2017 to identify and determine appropriate measures to mitigate navigation risks. Scenic Hudson will have a place at the table for this reviewing of alternative strategies to address the safety of transporting oil and other hazardous materials on the river.
What You Can Do
Contact the New York State Department of Environmental Conservation and urge them to issue strict regulations that will prohibit new anchorage grounds from being sited at locations where they pose a clear and direct threat to the environment, quality of life, and regional economic development goals.
Representative Sean Patrick Maloney has been advocating for legislation at the federal level to help safeguard the Hudson from the potentially devastating risks new anchorages may pose to waterfront communities and the environment.
Ask your Congressional Representative to support bill number H.R. 2619 that would prevent the Coast Guard from establishing any new anchorage grounds on the Hudson River without submitting a report to the Congress detailing the potential impact of the proposed anchorage grounds on critical habitats and sites listed on the National Priorities List.
Ask your Congressional Representative to support the amendment to division E of Rules to bar expenditures for new anchorages sites in the specified area prior to October 1, 2018.U.S. Capitol switchboard: (202) 224-3121