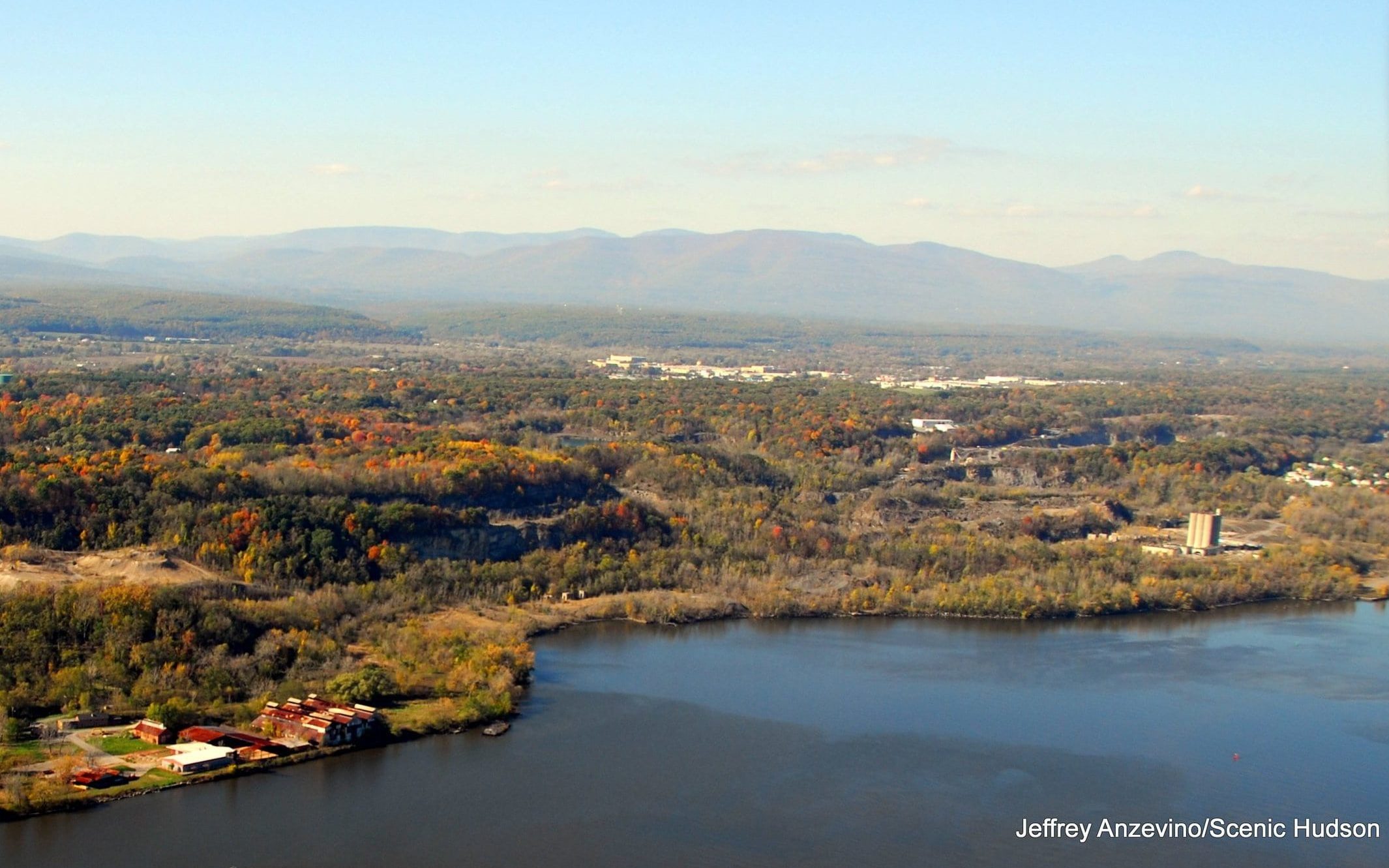 Scenic Hudson has acquired 500 formerly industrial acres along the Hudson River in Ulster County and plans to transform them into a public asset that will strengthen local communities' relationship with the river, enhance tourism-based economies and complement ongoing projects to provide new recreational opportunities.
Located in the City of Kingston and Town of Ulster, the site features areas of remarkable natural beauty, including 260 acres of undisturbed woodlands, a mile of Hudson Riverfront offering sweeping views, a high cliff and ridgeline, and 37 acres of wetlands. It also contains numerous structures from its decades of use as a cement processing facility. Scenic Hudson continues to study potential safety risks of these buildings as well as the potential for their public use and interpretation.
Two long-distance trails have been proposed that would bisect the property—the Kingston Greenline (a project of the Kingston Land Trust, City of Kingston and Ulster County), which will connect to Kingston Point Park, Uptown Kingston and the city's Rondout Creek esplanade, and Gov. Andrew Cuomo's Empire State Trail, which will stretch from Manhattan to Buffalo.
In addition to investigating recreational and educational opportunities that would complement these trails, Scenic Hudson will explore if portions of the property could in the future be made available for uses supportive of community and local business needs appropriate to the land's conservation values. The organization also will evaluate necessary steps to secure the site and ensure public safety. The property remains off-limits to the public at this time.