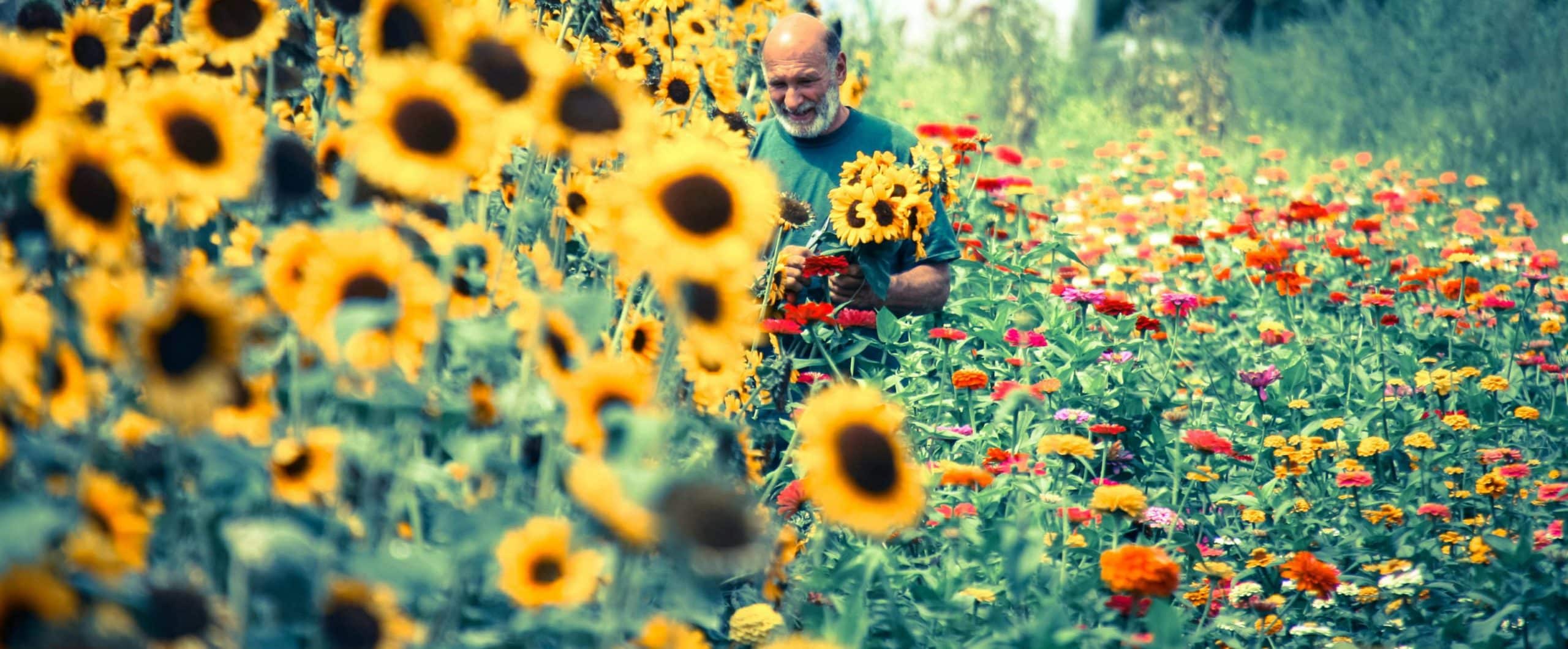 For Immediate Release
Contact: 
Riley Johndonnell, Communications Director: 415 797 0110, rjohndonnell@scenichudson.org
Colonie, NY – Located on Lisha Kill Road in Colonie, Lansing Farm has provided fresh, local food to the Capital Region since 1788. Originally a 1000-acre farm in the Lansing family for eight generations, the remaining 20 acres operated by Al Lansing has been vulnerable due to increasing financial pressure to develop the land. Working with Mohawk Hudson Land Conservancy (MHLC) and conservation partners Equity Trust, Inc. and Scenic Hudson, the Lansing Farm has now been permanently protected as farmland by a conservation easement.
"After a long campaign, I am very excited to see this farm preservation project come to fruition. Many people had said the state was only concerned about larger tracts of land north and west of Colonie and that this project was unlikely to happen. We are very fortunate that the value of these glacial soils and the quality of the fruits and vegetables they produce were recognized during our application review. My family has been farming these soils since 1788—it is more than just a way to make a living; it is our way of life. Now, these soils can continue to produce food for many more generations," said Al Lansing.
With a growing concern for the future of his family's farm, Al Lansing initially reached out for help to Equity Trust, a Massachusetts nonprofit that has pioneered strategies for preserving working farms. In 2018, MHLC partnered with Equity Trust to apply for a Farmland Protection Implementation Grant from the New York State Department of Agriculture and Markets. With this, the campaign to protect this community asset began. Equity Trust provided almost two thirds of the 25% match required for the state grant and the Friends of Lansing Farm, a group of interested neighbors and supporters of the farm, helped spread awareness and raise funds to support the campaign.
Seeing Lansing Farm's value as a local food resource and contributor to the larger Hudson Valley Foodshed from just north of the farm south to New York City, Scenic Hudson closed the remaining fundraising gap last fall. Lansing Farm was ranked a priority for protection in Scenic Hudson's Foodshed Conservation Plan, a data-driven blueprint for ramping up collaborative farmland-protection efforts to create a secure source of fresh, local food for the Hudson Valley and New York City. Its contribution to the project came from the organization's Lila Acheson and DeWitt Wallace Hudson Valley Land Preservation Endowment.
"Scenic Hudson is extremely pleased to have helped conserve this historic and productive farm. This land connects so many people in the Capital Region to fresh food as well as to the Hudson Valley's agricultural heritage. The fact that neighbors on the Friends of Lansing Farm supported its protection attests to the farm's importance to the community. Scenic Hudson thanks them, along with the Mohawk Hudson Land Conservancy, Equity Trust, the state Department of Agriculture & Markets and above all the Lansings for partnering with us to ensure it will pass to the family's ninth generation," said Steve Rosenberg, executive director of The Scenic Hudson Land Trust, Inc.
In addition to protecting the land from development, the conservation easement includes a "preemptive purchase right," a provision that will enable MHLC to ensure that the land will always remain productive farmland and only be sold to working farmers at its agricultural value. Equity Trust Executive Director Jim Oldham said, "Keeping farmland affordable for farmers is essential to their ability to continue to grow food for their communities, and we're delighted to have achieved just that for this important piece of farmland."
New York State Agriculture Commissioner Richard Ball said,"New York State's farms are all critical to our economy, our local food systems, and our way of life. It is so important that we continue to preserve and protect valuable farmland, like Lansing Farm, so that we can support the future of agriculture in New York State. I congratulate Lansing Farm, Mohawk Hudson Land Conservancy, Equity Trust, Inc., and Scenic Hudson on reaching this great milestone."
Lansing Farm is a valuable community asset, hosting more than 100 community-supported agriculture (CSA) members each year, contributing to regional food pantries through the Capital Roots Squash Hunger campaign, and serving as a gathering place to connect people to the land. Now protected with this innovative conservation easement, the farm can continue to provide these benefits for generations to come.
The Mohawk Hudson Land Conservancy (MHLC) is a nonprofit conservation organization working to preserve the natural, scenic, agricultural, and cultural landscapes of the Mohawk and Hudson River valleys. Since its founding in 1992, the Conservancy has protected more than 12,500 acres of land in Albany, Montgomery, and Schenectady Counties, including over 2,000 acres open to the public for hiking, cross-country skiing, and other educational and recreational opportunities. Learn more at www.mohawkhudson.org.
Equity Trust, Inc. has worked nationally to promote the protection of affordable "farms for farmers" for 30 years. Since 2014, its Farm Affordability Program has partnered with conservation groups in the Hudson Valley region to protect fourteen permanently affordable working farms operating on over two thousand acres. www.equitytrust.org
Scenic Hudson preserves land and farms and creates parks that connect people with the inspirational power of the Hudson River, while fighting threats to the river and the natural resources that are the foundation of prosperity in the Hudson Valley. www.scenichudson.org
###