New Trail on Breakneck Ridge: Short in Length, Long in Wonder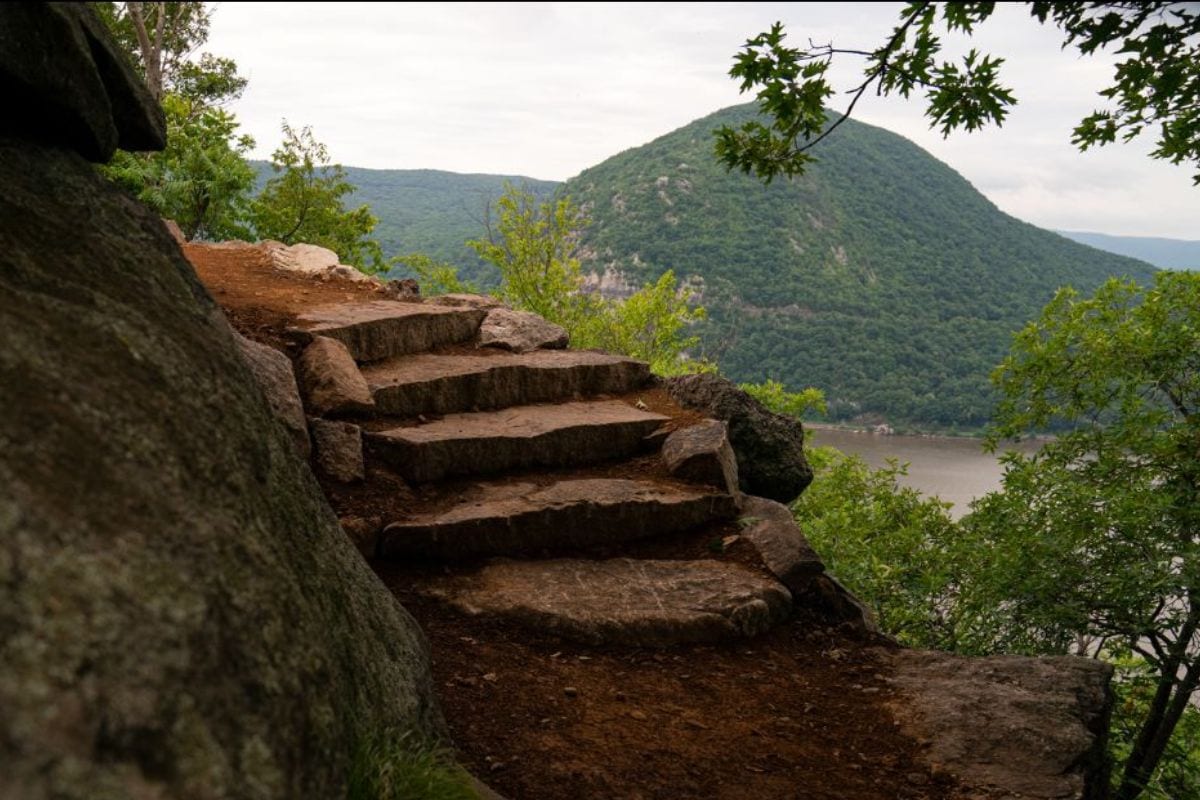 Despite its mere half-mile length, the new Nimham Trail on Breakneck Ridge will bring you wonder and joy, while protecting wildlife along its course. The Hudson Highlands Fjord Trail (a subsidiary of Scenic Hudson) and New York State Parks partnered to create it for just that reason.

What makes it special?

1 — It honors an American hero
Naming this trail after Daniel Nimham (also spelled Ninham) should inspire more people to learn about this courageous advocate for peaceful conflict resolution. He was the last sachem, or leader, of the people who associated with the Wappinger — a confederation of Indigenous tribes whose ancestral homelands included parts of Westchester, Dutchess, and Putnam counties. Nimham strived through diplomacy to regain lands lost by the Wappinger via underhanded and illegal dealings of European colonists.

Though unsuccessful — the Wappinger's valid claims were denied and they were forced to disperse — Nimham set an example for his successors in the Indigenous and civil rights movements, including Dr. Martin Luther King, Jr.

2 — It keeps hikers safe
Unique among treks in the Hudson Highlands — and one of America's top-10 day hikes according to Newsweek magazine — Breakneck Ridge lures many novice hikers unprepared for the short but steep scramble to its summit. Many decide to "bail out" after reaching the first viewpoint and get lost or hurt by blazing their own path back to their cars. The Nimham Trail provides an easy-to-navigate return down the rocky slope, enhancing visitor safety and relieving pressures on emergency responders.

3 — It keeps wildlife safe
By following the Nimham Trail, hikers will be less likely to disturb the many sensitive species that inhabit the ridge. The Hudson Highlands is the only place where the Appalachian Mountains meet the ocean (the Hudson River being an estuary, an arm of the Atlantic). This makes it a place of extraordinary biological diversity, a world-class ecological powerhouse. Climate change already threatens this diversity, so we must do all we can to help sustain it.

4 — It puts a new spin on hiking
Finally, the Nimham Trail offers an extraordinary experience. The route features more than 500 steps culled from rocks on the ridge. It's functional yet beautiful, and leads straight to views affording a glimpse of the Highlands' grandeur, including the prize at the end — a spectacular view of Storm King, the mountain Scenic Hudson protected in its seminal and historic founding campaign. It's a spectacular addition to the valley's outdoor adventures.

Thanks to Tahawus Trails and the volunteer group Jolly Rovers who crafted this masterpiece, and to the generous funders who made it possible. Thanks, also, to Amy Kacala, founding executive director of the Hudson Highlands Fjord Trail organization. She is doing an extraordinary job in leading and coordinating the 20 partners — communities, environmental groups, and state agencies — involved in the complex and ambitious project to create a 7.5-mile linear park from Cold Spring to Beacon. You can keep track of its progress by signing up for the group's e-newsletter or following it on Facebook or Instagram.
Stay safe and stay strong,