Vote YES for New York's Safe, Healthy Future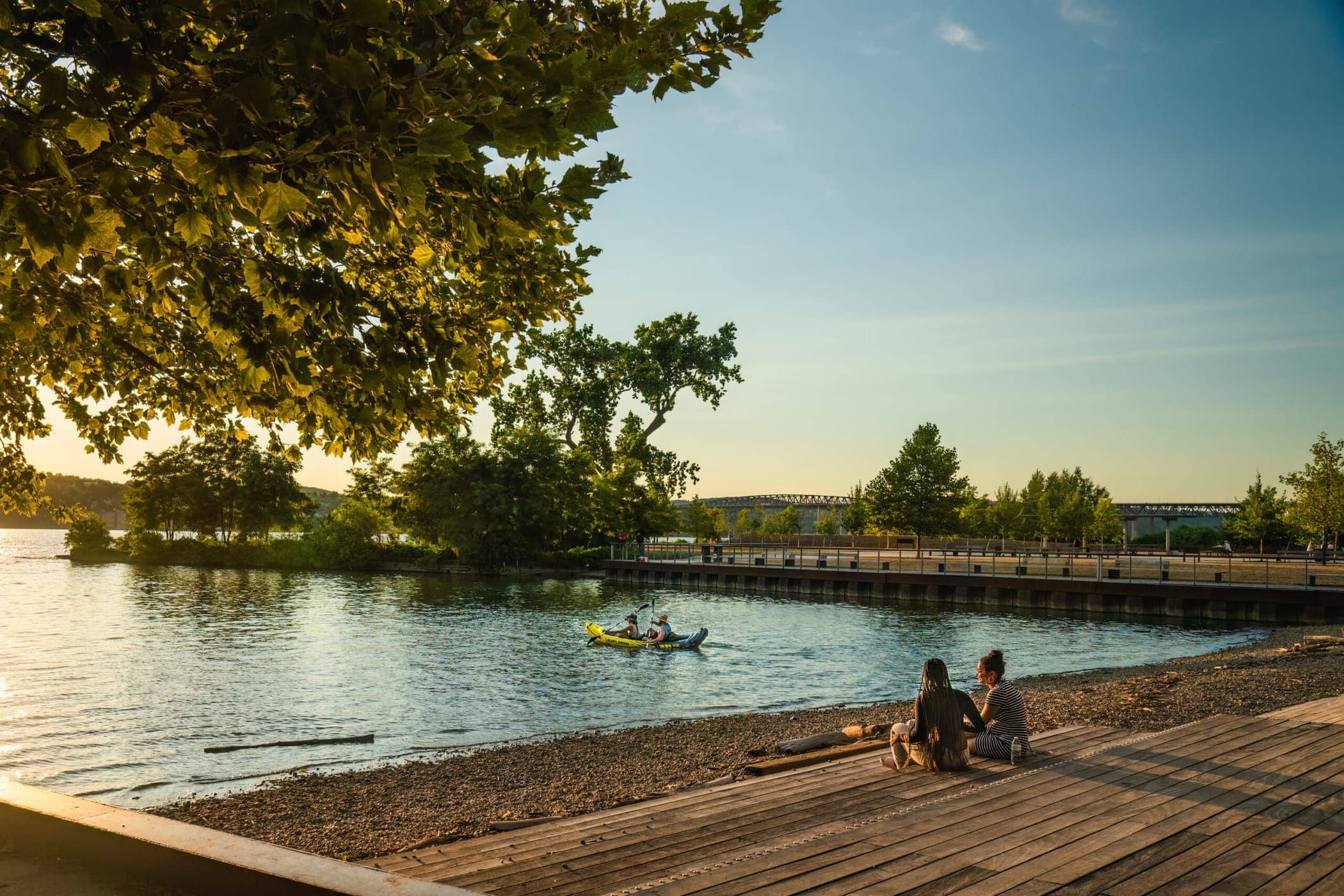 In my 23 years at Scenic Hudson, New York State has made enormous strides in improving people's quality of life. We've seen exponential growth in parks and trails offering exercise, respite from stress, and magnets for tourism. Thousands of acres of fields and orchards on family farms have been conserved, assuring local sources of nutritious food and robust rural economies. And a nation-leading plan to confront the climate crisis and make communities more resilient to its impacts is underway.

Despite this great progress, much more could be done to assure an even safer, healthier, and thriving future for all New Yorkers. Accomplishing it depends on passing the Clean Water, Clean Air, and Green Jobs Environmental Bond Act.

Rarely do we have an opportunity to cast a vote that will make such a difference in the well-being of so many people, right now and for generations to come. If approved on November 8, the act will make game-changing investments in:
Protecting clean water millions rely on for drinking, bathing, and cooking by eliminating sources of pollution, upgrading water treatment facilities, and preserving wetlands that provide natural filtration.

Conserving open spaces and farmland that will furnish recreation, inspiration, nourishment, and natural climate solutions.

Expanding public parkland and access to the state's waterways, including the Hudson River.

Preserving wildlife habitat that sustains plants and animals critical for maintaining human health and agricultural productivity.

Updating infrastructure that will lessen the potential for catastrophic damage to neighborhoods, businesses, and roads from the next Superstorm Sandy.

Supporting renewable energy in construction and transportation to reduce climate-warming emissions.

Advancing environmental justice by ensuring 35-40% of the act's funds reach disadvantaged communities — planting street trees, reducing lead exposure, improving air quality.
Act reaches across the political divide
The bond act will advance projects aligning closely with Scenic Hudson's core mission — protecting and connecting people to the valley's natural beauty — as well as our Climate and Environmental Justice Initiative. Two projects earmarked for funding will boost outdoor enjoyment in the Hudson Valley — by making improvements to Sojourner Truth State Park and increasing access to the Hudson River via the Hudson Eagles Recreation Area in the upper reaches of the river.

As its name implies, the bond act also will provide new employment opportunities, furnishing some 100,000 local jobs across the state. And since everyone will benefit, it has received strong bipartisan support.

So, on November 8, let's unite in making New York a better place for us, our children, and grandchildren to live, work, and play — by voting YES for the Clean Water, Clean Air, and Green Jobs Environmental Bond Act.