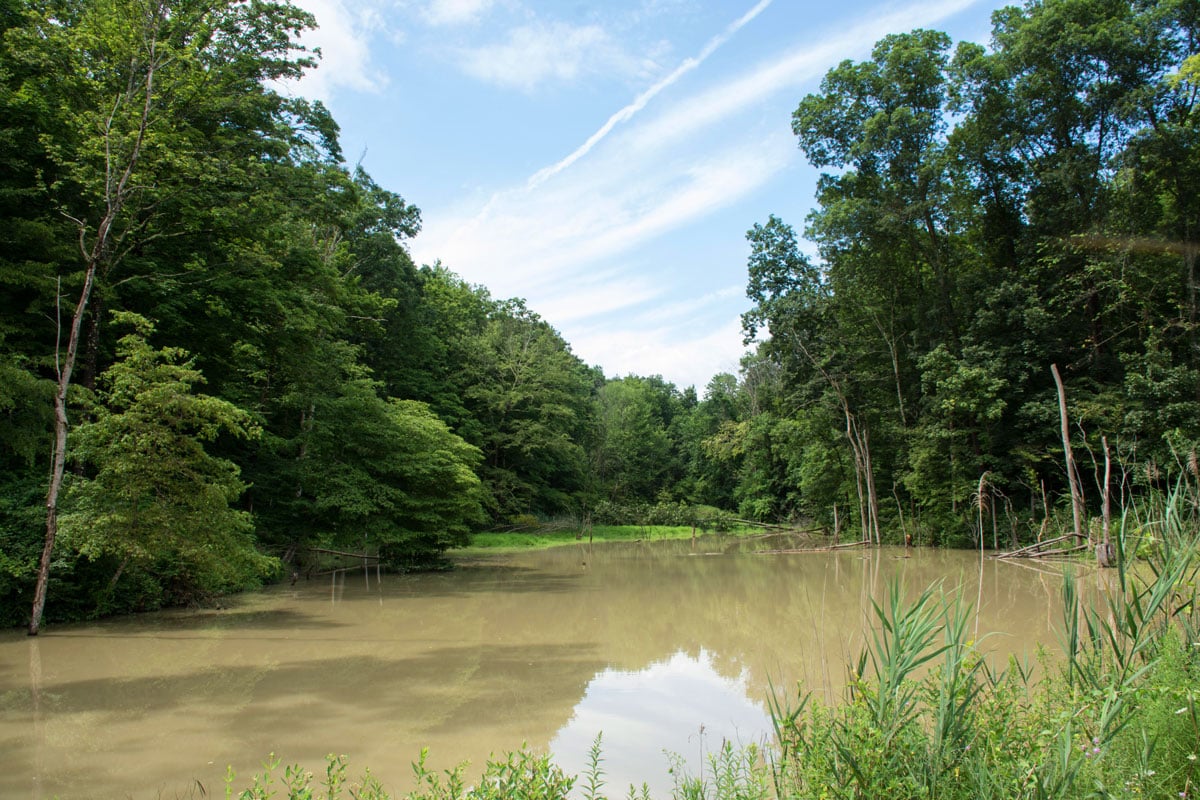 For Immediate Release
Contact:
Contact: Riley Johndonnell, Communications Director: 415 797 0110; rjohndonnell@scenichudson.org
STUYVESANT (Columbia County)—Studies show that large, connected tracts of protected habitat support far higher levels of biodiversity than smaller, fragmented areas. By protecting 65 acres of woods and wetlands, Scenic Hudson has connected more than 2,000 contiguous acres of previously conserved habitat and working farmland in the Town of Stuyvesant.
This "land bridge" links two large blocks of protected land, including Nutten Hook and Little Nutten Hook—both part of the state's Hudson River National Estuarine Research Reserve, popular for fishing, paddling and birdwatching—and 1,500 acres on 11 farms conserved by Scenic Hudson in collaboration with the Columbia Land Conservancy and The Nature Conservancy. Overall, Scenic Hudson has collaborated with farm families to protect more than 4,700 acres of productive agricultural land in Stuyvesant.
By acquiring a conservation easement, which restricts future development of the property, Scenic Hudson has ensured the permanent protection of its important natural features, which also include seven acres of prime farmland soils. The land remains privately owned and on the tax rolls.
Protecting this land was a high priority of Scenic Hudson's Hudson Valley Conservation Strategy, which identified those land conservation projects that will simultaneously support biodiversity, climate resilience and landscape connectivity.
Funding for the acquisition came from Scenic Hudson's Lila Acheson and DeWitt Wallace Hudson Valley Land Preservation Endowment.
Scenic Hudson Land Conservation Director Seth McKee said, "The importance of protecting this property is far greater than its size. Stuyvesant's farm fields, forests, wetlands and riverfront are among the most ecologically diverse places in the Hudson Valley. By creating a 'land bridge' between these habitats, this acquisition ensures that many species will continue moving between them, increasing their likelihood for survival. We thank the landowner who partnered with us to permanently conserve the land and safeguard its wide-ranging benefits."