Scenic Hudson Opposes Proposed Barge Mooring in Hudson River, Suggests Alternative Site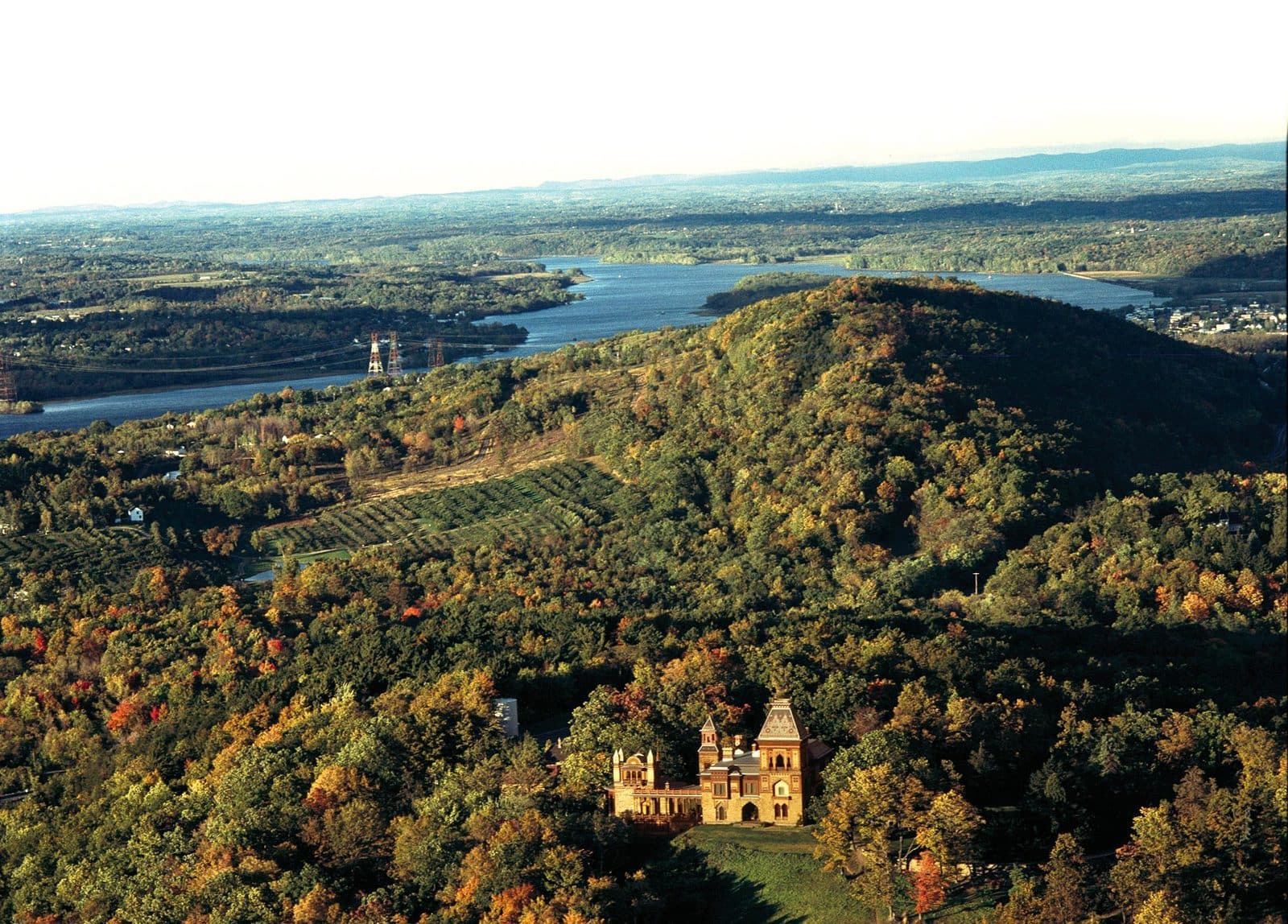 For Immediate Release
Contact:
Riley Johndonnell, Communications Director: 415 797 0110; rjohndonnell@scenichudson.org
Facility would detract from visitors' experience at Olana, local economy, and residents' riverfront enjoyment
GERMANTOWN (Columbia County) — Scenic Hudson opposes plans to construct a mooring for barges in the Hudson River off the Town of Germantown. Nearly an acre in size, the proposed anchorage would accommodate up to six large barges — empty vessels to be filled with aggregate (loose sand and gravel) at quarry docks in Catskill and Hudson, or full ones awaiting transport.
Comments submitted by Scenic Hudson to the U.S. Army Corps of Engineers (ACOE) called attention to the mooring's visual impact from Olana State Historic Site, one of the valley's prime tourism destinations that contributes $9.3 million annually to the regional economy and supports 210 jobs. The comments state that "The view from Olana's front porch, a place frequented by many visitors, includes the Hudson River, as well as a direct view of the proposed barge mooring site," which would be a "discordant element…and could be present for extended periods of time."
In light of these impacts and the overwhelming opposition to the proposal from Germantown residents, whose riverfront park is very close to the mooring site, Scenic Hudson has recommended consideration of an alternative location — the large dock at the former Atlas Cement plant, about 1.3 miles south of the quarry jetty in Catskill.
Public urged to submit comments before November 9
Scenic Hudson also has requested that the ACOE conduct a public hearing in Germantown so residents can express concerns and have questions answered directly, and urged it to undertake a Section 106 Historic Review, which evaluates the effects of federal or federally assisted projects on historic properties, as well as a visual analysis.
In addition, Scenic Hudson urges Germantown residents — and all people committed to preserving the Hudson Valley's scenic splendor — to submit comments to the ACOE before the November 9 cutoff. Comments should be sent to Andrew Dangler at Andrew.C.Dangler@usace.army.mil and should reference Public Notice Number: NAN-2021-00296-USH.
Scenic Hudson President Ned Sullivan said, "Scenic Hudson helped lead the successful campaign to prevent 10 new barge anchorages from destroying iconic views and increasing the potential for pollution in the lower Hudson River. The proposed mooring offshore Germantown makes no sense in light of an existing alternative that would meet the needs of local quarrying businesses, preserve Olana's revenue-generating views, and stop the town's riverfront from becoming an industrial parking lot."