Scenic Hudson Praises Governor, Legislative Leaders for Strong Environmental Budget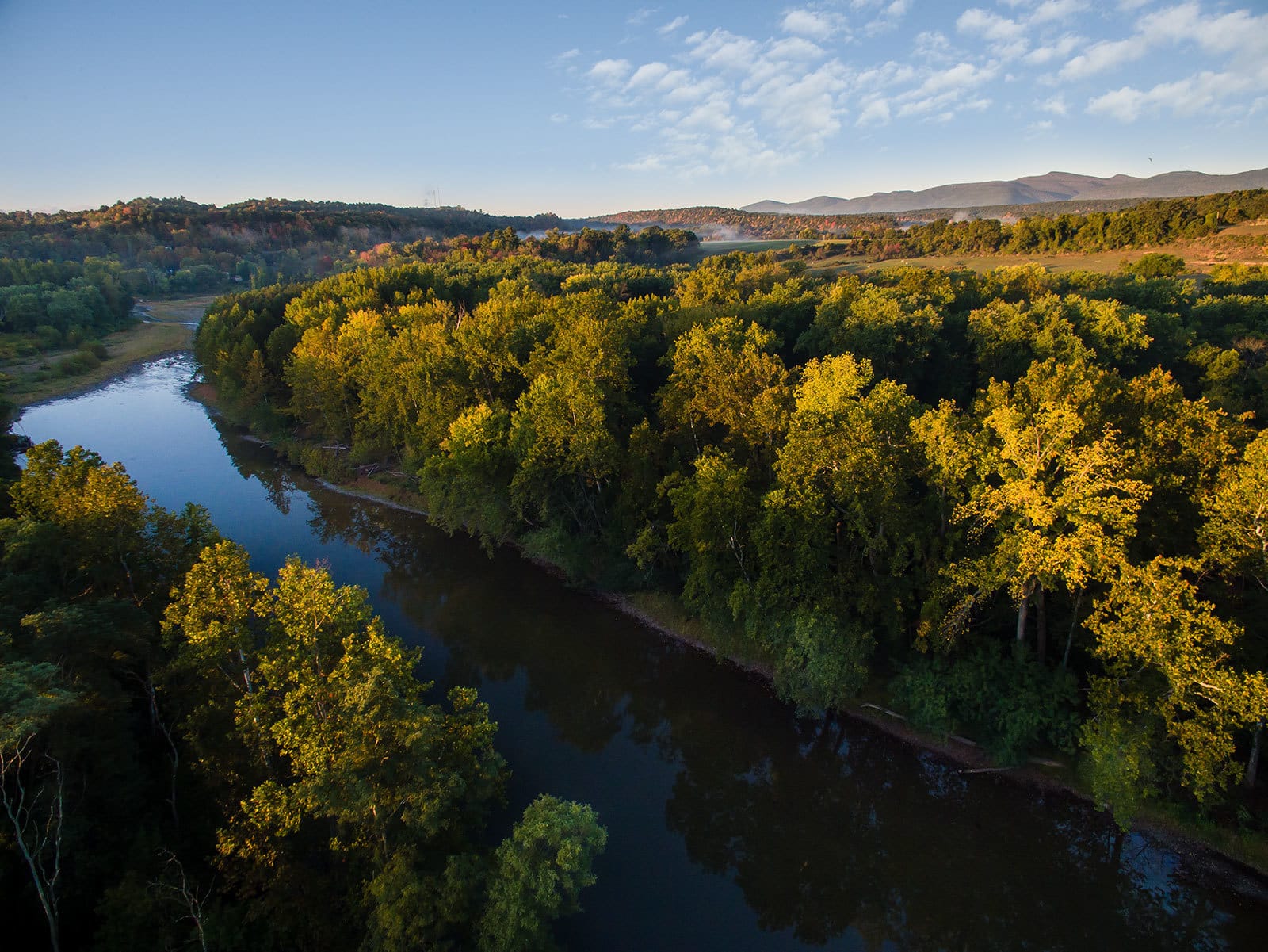 For Immediate Release
Contact:
Ned Sullivan, President,
914 489 4630; nsullivan@scenichudson.org
Andy Bicking, Director of Government Relations & Public Policy
914 489 1568; abicking@scenichudson.org
HUDSON VALLEY — Scenic Hudson today praised Governor Kathy Hochul, Senate Majority Leader Andrea Stewart-Cousins, and Assembly Speaker Carl Heastie for a historic environmental budget. It includes programs that will have a significant impact on the Hudson Valley and Scenic Hudson's work to preserve land and create parks that connect all people with the inspirational power of the Hudson River.
Important state environmental investments include:
$250 million for state parks capital improvements;
A $4.2 billion Clean Air, Clean Water, Green Jobs Bond Act; and
A $400 million Environmental Protection Fund.
These programs will enhance climate resiliency for communities statewide and ensure current and future generations benefit from clean water, outdoor recreation, and connecting with nature. Environmental funding also helps sustain thriving communities. Studies show that every dollar invested in open space and parks generates between $7 and $9 in economic activity, while a recent study of the Environmental Bond Act projects it will create 84,000 jobs statewide.
State and local parks big winners in state budget
In addition to investing $250 million in capital improvements in the state parks system, the final state budget includes an additional $26 million for parks and trails operated by county, town, city, and village governments through the state's Environmental Protection Fund.
Scenic Hudson President Ned Sullivan said, "The environmental investments in the state budget amount to a home run with the bases loaded. I'm especially pleased to see investments in safety features at Breakneck Ridge in Hudson Highlands State Park, and in a new section of the Westchester RiverWalk in Tarrytown. Both will connect residents and visitors with the inspirational power of the Hudson."

Mr. Sullivan added, "I would like to personally thank Governor Hochul, Senate Majority Leader Cousins, and Assembly Speaker Heastie for their historic financial commitment to parks and trails in the Hudson Valley and across the state. I also commend them for increasing funding to support farmers shifting to regenerative agriculture practices that improve soil health and productivity, while also enhancing the ability of our Soil and Water Conservation Districts to assist farmers in this transition. I give a special shout-out to Hudson Valley Senator James Skoufis for his role as champion of the State Parks Capital fund, enabling the vital safety and drinking water enhancements at Breakneck Ridge and restoration of Lake Sebago in Harriman State Park."
Scenic Hudson Executive Director of Policy, Advocacy and Science Pete Lopez said, "As one of the most recent additions to the Scenic Hudson team, and as a former state Legislator, I am truly awed by this year's environmental budget. The state's strong financial position has provided a unique opportunity for New York to further highlight its leadership role as the steward of our cultural and natural resources. The budget agreed upon by the governor and Legislature will advance New York's strong tradition of investing in our parks, trails, and other amenities to enhance quality of life for all people. I look forward to working with all parties to build on this success."
Major trail projects in valley benefit from budget
The state's investment in the Hudson Highlands Fjord Trail, a 7.5-mile linear park between Cold Spring and Beacon, will connect pedestrians to the Hudson Riverfront and the trailhead at Breakneck Ridge, the most popular hiking destination in Hudson Highlands State Park. This major public infrastructure project will mitigate safety issues along the Metro-North railway line and state route 9D that have resulted in fatalities and significant injuries. Improved parking, a bridge over the railroad tracks, and a safe, off-road trail for hikers and bicyclists are components of the project, which will also secure Department of Environmental Protection access to a pumping station serving New York City's aqueduct.
In Tarrytown, $3.5 million in state funding will help fill a 0.9-mile gap in the RiverWalk under the Governor Mario M. Cuomo Bridge, providing a vital link between two completed sections of this planned 51-mile route along the county's Hudson shoreline. This project will also create a connection to the bridge's shared-use bike/pedestrian path as well as Tarrytown's Metro-North Station. In addition to expanding riverfront access, it will enhance non-motorized alternatives for commuting. Westchester County Executive George Latimer and the county Legislature have appropriated $1.3 million for the project. The state and county investments help position the trail for federal infrastructure funding.
Clean water, climate resilience, jobs key themes in Bond Act, Environmental Protection Fund
Scenic Hudson also praised investments in the Clean Air, Clean Water and Green Jobs Bond Act and the Environmental Protection Fund. Both will support local communities and help to achieve critical environmental policies, such as the state's nation-leading Climate Leadership and Community Protection Act.
Director of Government Relations & Public Policy Andy Bicking said, "Hudson Valley residents know that their quality of life depends on clean water and a healthy environment. Now, with the strongest Environmental Protection Fund in the state's history and first environmental bond act in decades, local communities will have new tools to secure the resources they need to achieve these goals. These investments will support an extraordinary variety of opportunities. These include technical support to aid farmers in making their operations more resilient to a changing climate, grants to study environmental change on the Hudson River, and funding that will allow mid-Hudson municipalities to plant more street trees to keep neighborhoods cooler and safer."
State Policy Coordinator Carli Fraccarolli added, "The new level of investment in New York's environment is much-needed and well-founded. Demand for open spaces and parks is at an all-time high — last year, more than 78 million people visited New York's state parks. People are clearly seeking more outdoor experiences than ever before to find solace from COVID and to explore and enjoy the world around them, and each of these visits delivers big public health and economic benefits."