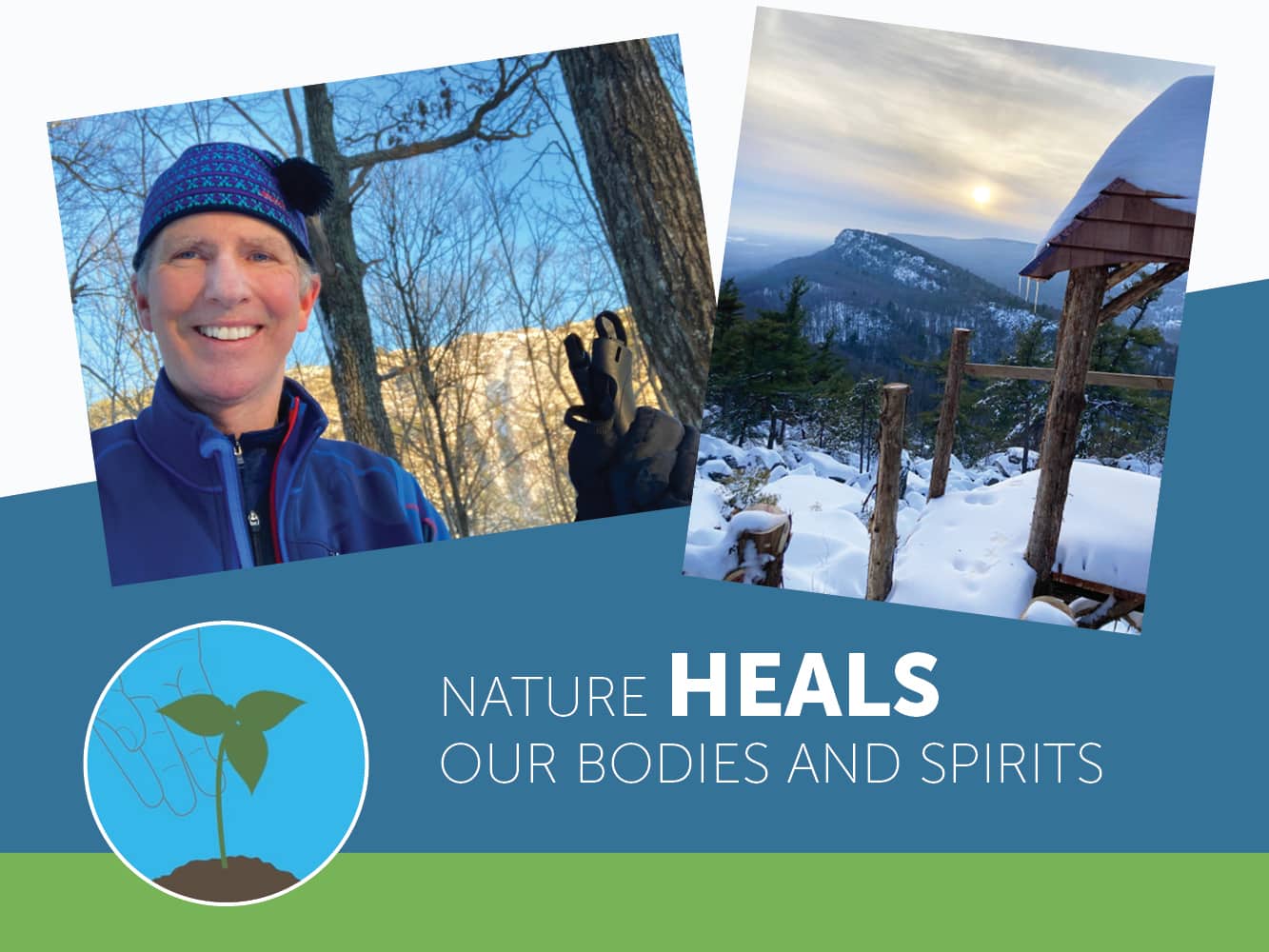 After the year's first snowfall, I spent most of the following weekend cross-country skiing. One of the impacts of climate change is that while the amount of winter precipitation we receive in the Hudson Valley is on the upswing, rising temperatures mean we're more likely to have downpours like the one that drenched the region on Christmas Eve. That's why when flakes fall, I take every opportunity to enjoy the frosty beauty and stillness.
While the rollout of vaccines is cause for optimism, we have a long road ahead. To boost sagging spirits, Scenic Hudson's magnificent parks will remain open all winter, providing free places to experience the healing power of nature. We work hard to make our parks safe and inviting for everyone to enjoy. All we ask of visitors is to honor the land — and each other — with kindness and respect.
The level of caring and compassion displayed across the region throughout this crisis fills me with enormous pride. From nurses and doctors leaving retirement to staff beleaguered hospitals and dairy farmers supplying milk at cost to area food programs to teachers providing free childcare to essential workers, the people of the Hudson Valley have really stepped up. Likewise, many communities and groups have partnered with Scenic Hudson on projects that will improve many lives, including a new community farm in Poughkeepsie and a trail along Kingston's riverfront, both slated to open in 2021.
Please consider making a gift to Scenic Hudson as one of your last acts of caring in 2020. With your year-end gift, we can work together to help the valley emerge even stronger from this crisis – ensuring all residents have access to clean air and water, nutritious food and close-to-home places to enjoy the outdoors. Watch this short video to learn more about our vision for the future.
As you may know, Franklin Roosevelt is one of my idols. Leading America through the Great Depression and World War II, he never lost faith, saying, "We have always held to the hope, the belief, the conviction that there is a better life, a better world, beyond the horizon." A man of his word, he guided our nation out of these crises.
I share FDR's resolve, and I'm confident Scenic Hudson can continue leading the way to a bright tomorrow for everyone in this magnificent valley. By making a tax-deductible gift, you can join us in shaping this "better world."
My very best wishes for a happy and healthy New Year. As always, stay safe and stay strong.