Para combatir el cambio climático necesitamos todas las manos a la obra — y los agricultores pueden desempeñar un papel importante en la reducción de las emisiones de gases de efecto invernadero mediante una variedad de técnicas de cultivo que además benefician al suelo.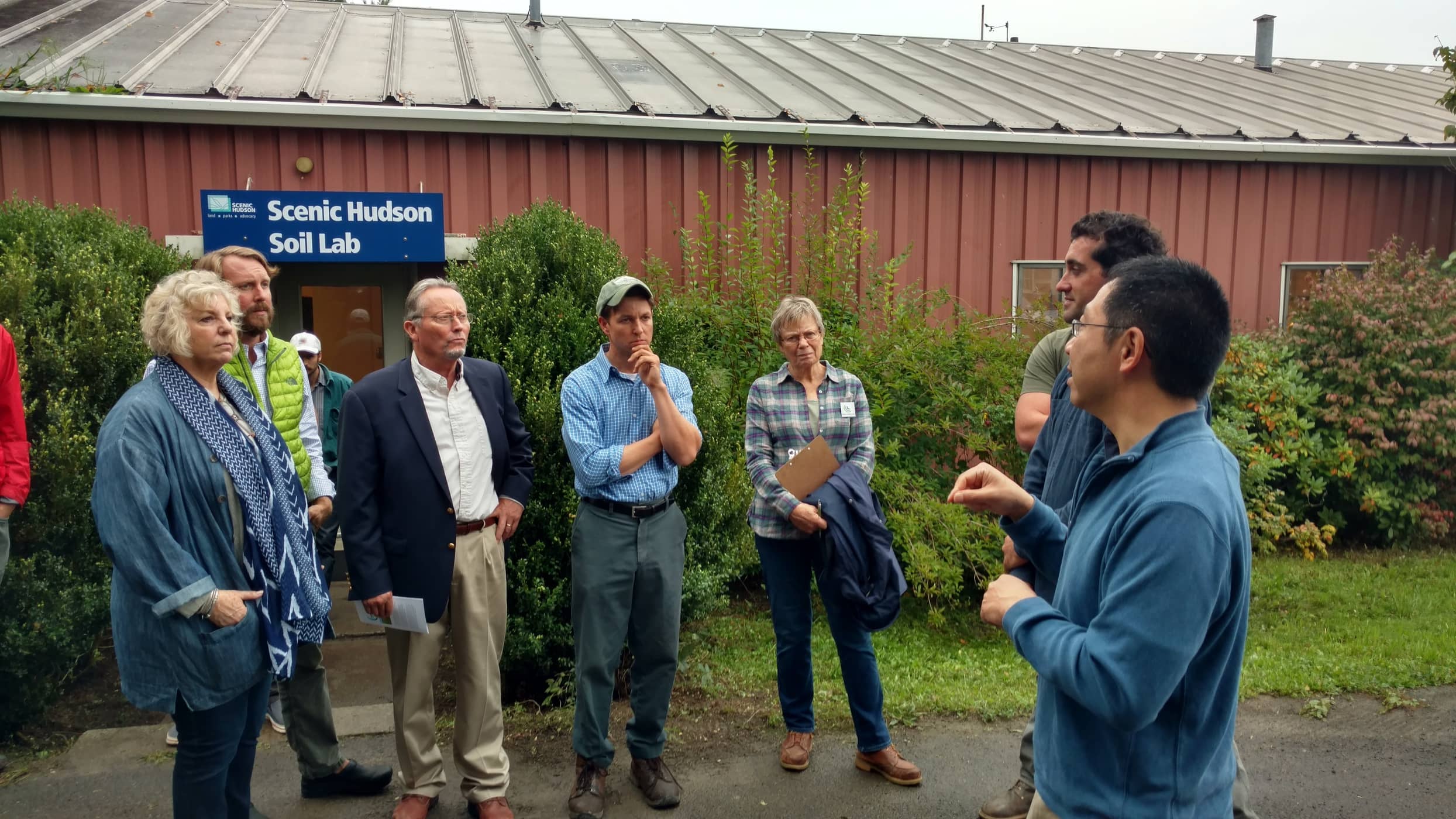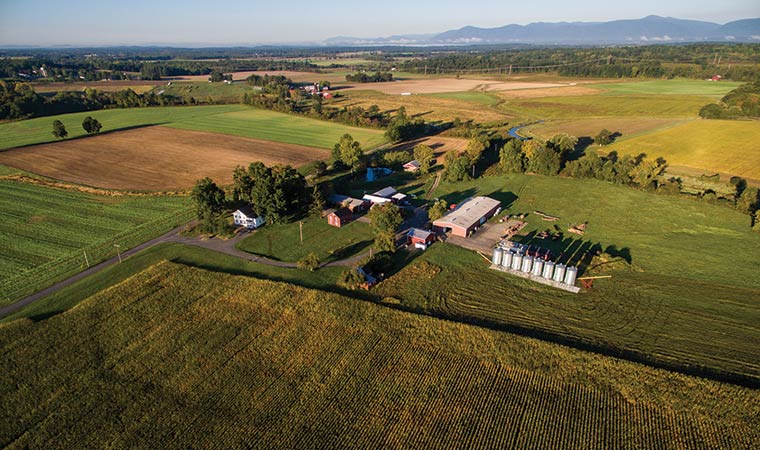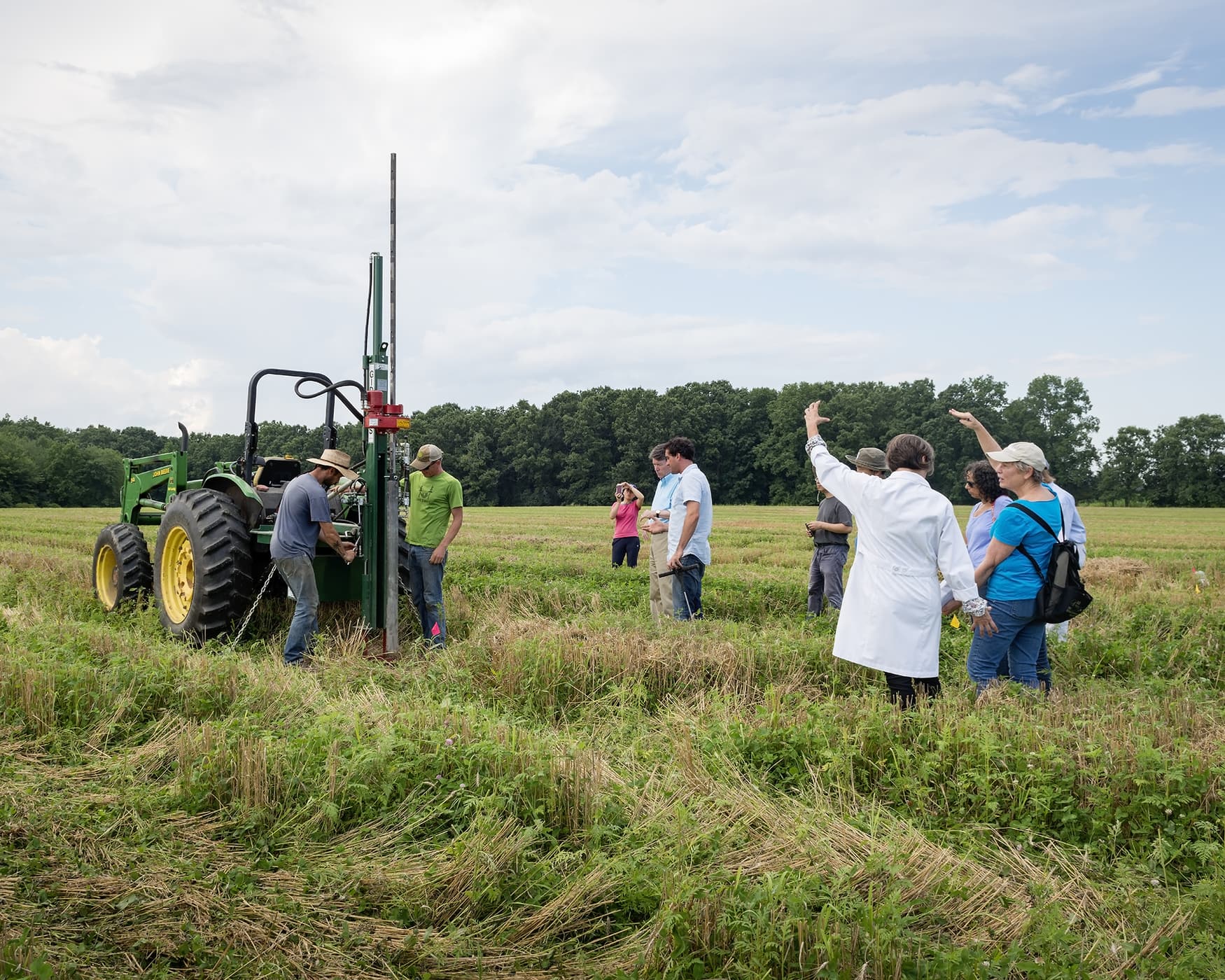 Las prácticas de cultivo convencionales, tales como el arado y el labrado, liberan carbono en la atmósfera, lo cual contribuye al cambio climático, y además causan erosión dañina para salud del suelo.
Al adoptar prácticas agrícolas regenerativas como la siembra directa, la diversificación de cultivos y rotación y uso de cultivos protectores, además de mantener dichos gases capturados en el suelo, los agricultores aumentan además la productividad de las tierras y su resistencia a los impactos climáticos.
Por otra parte, los suelos sanos y ricos en carbono reducen la necesidad de aplicar fertilizantes que pueden escurrirse y contaminar los arroyos y suministros de agua potable del entorno.
Para complementar nuestro trabajo en la conservación de la tierra agrícola y aprovechar nuestros esfuerzos por aumentar la resistencia del valle del Hudson a los impactos del cambio climático, hemos intensificado nuestra colaboración con agricultores y socios de fideicomisos inmobiliarios para fomentar el uso de la siembra directa y otras técnicas agrícolas regenerativas.
A fin de medir la receptividad de los agricultores locales al empleo de estos métodos, encargamos un estudio de seis meses. Los comentarios recibidos de casi 200 agricultores y otras partes interesadas en agricultura apunta a oportunidades prometedoras para fomentar la mitigación de gases de efecto invernadero en las fincas que deseamos conservar. Actualmente estamos explorando los siguientes pasos para implementar las recomendaciones del estudio.
Además, somos socios en una iniciativa de monitoreo y verificación de los impactos ecológicos y climáticos de la agricultura regenerativa. Fundado por Abby Rockefeller y Benjamin Banks-Dobson, con el apoyo del Laboratorio Biológico Marino de Woods Hole, el proyecto tiene su sede en Hudson Carbon, en las granjas Rockefeller, condado de Columbia, donde también se encuentra ubicado el Scenic Hudson Soil Laboratory.
Scenic Hudson también se asoció para proteger la granja Old Mud Creek, de 390 acres, que había sufrido tras décadas de uso de pesticidas industriales.
En el siguiente informe (en inglés) podrá aprender más sobre este tipo de agricultura y nuestros esfuerzos de apoyo: The Climate-Resilient Agriculture Initiative: Cultivating Climate Solutions in the Hudson Valley.