Reinvigorating neglected places as community cornerstones.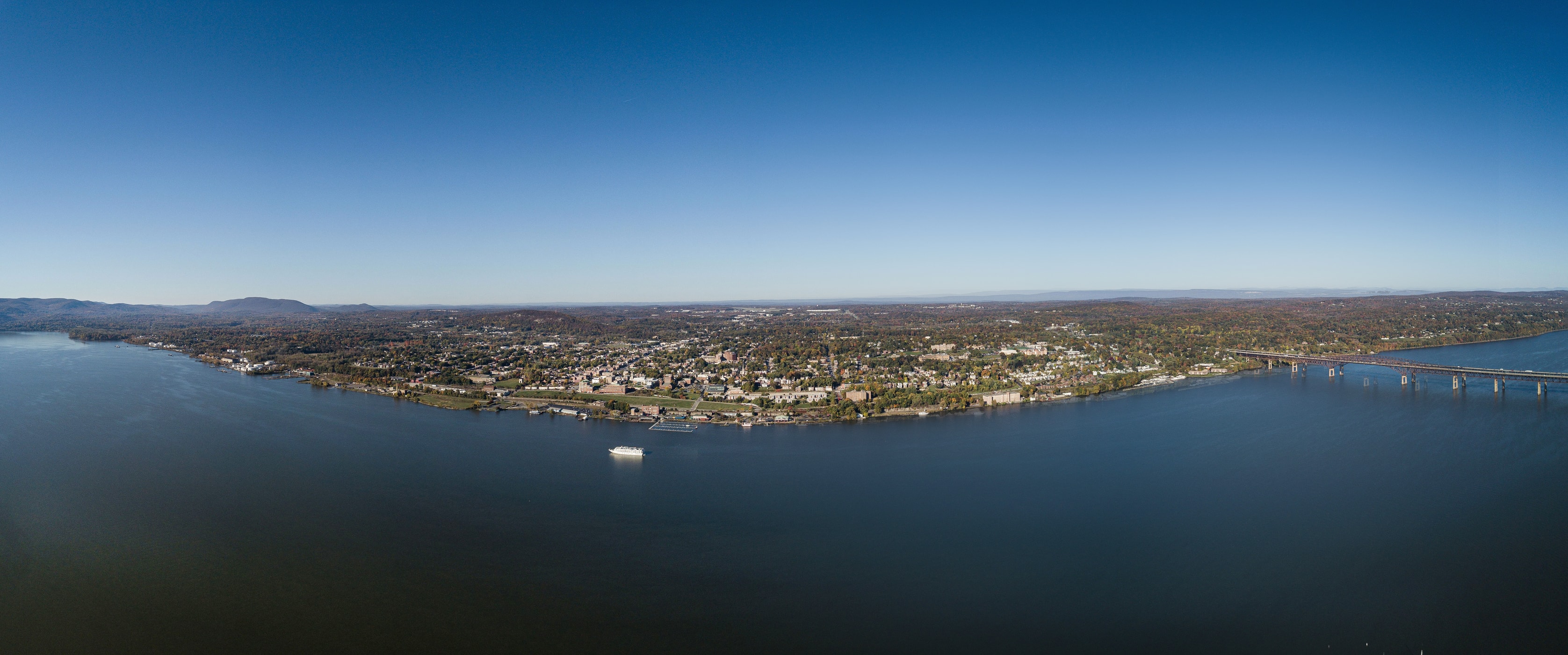 In Newburgh, we are working with community members to create stronger neighborhoods and restoring neglected parks to ignite young people's passion for the environment and spur locally driven revitalization.
One focal point for these efforts is Crystal Lake — once a popular swimming spot but virtually abandoned since the 1970s — and adjacent Snake Hill, which offers stunning views of the city, river and the Hudson Highlands but has limited public access.
At these sites, city youth have helped us to:
Plan, build and improve trails, community gardens and urban farm plots
Design and build a new entryway and parking area
Install new signage
Hold events, including our popular Winterfest
Conduct cleanups
We are continuing a long-term initiative with students and faculty from Newburgh Free Academy's P-TECH to take ownership of these green spaces by creating new pathways to success for them. Along with earning their high school diplomas, students have the chance to graduate with an associate's degree in Applied Sciences. We are lending support through classroom programs and site visits, and by providing the living laboratories for hands-on learning, helping students build confidence and skills with the ability to advocate for themselves and their community.
Additionally, we are:
Working with community stakeholders to develop and create a city-wide Community Green Space Plan at the request of the city's Planning and Development Department that incorporates paths, food access, healthy neighborhoods and economic districts.
On the city's waterfront, we're collaborating with property owners on the potential for creating a "food shed" — a waterfront marketplace that would support local growers, artisan food-makers and other young entrepreneurs.
Helping to develop a vision for a great public park at the People's Waterfront, located on a former contaminated industrial site.