Beacon Planning Board Approves Scenic Hudson Plans for New Amenities at Long Dock Park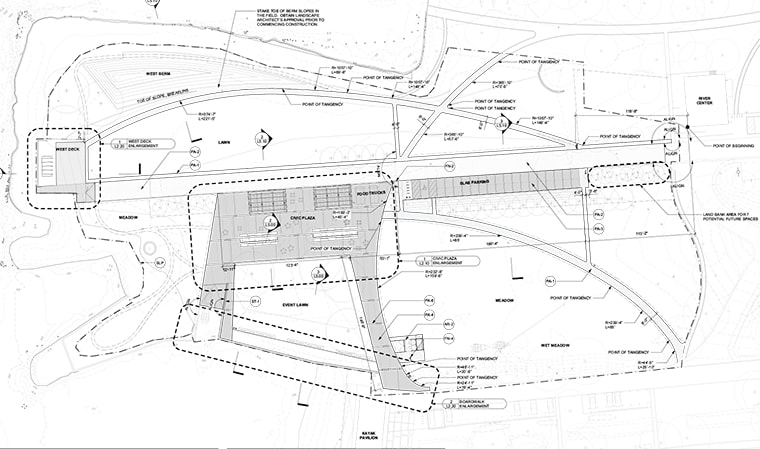 Rita Shaheen
Director of Parks, Scenic Hudson, Inc.
Tel: (845) 473-4440 x230
rshaheen@scenichudson.org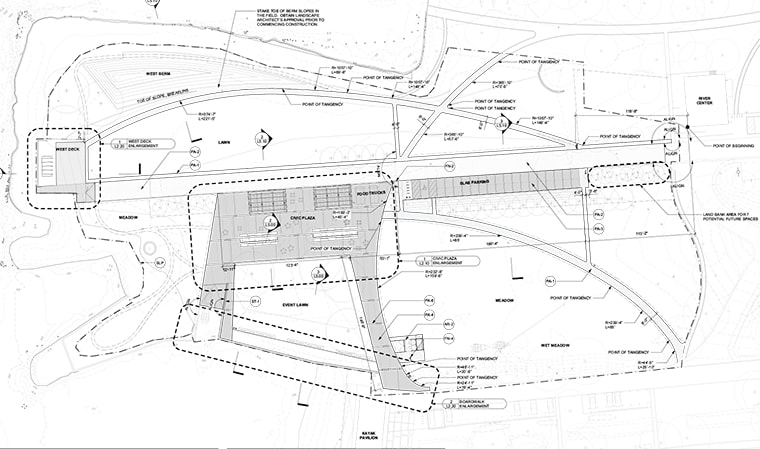 Project will mark completion of $16-million riverfront transformation
BEACON/MID-HUDSON—The City of Beacon Planning Board has formally granted site plan approval to Scenic Hudson to add new amenities to its popular Long Dock Park on the city's Hudson Riverfront. The features will be located on a formerly contaminated four-acre parcel long off-limits to the public.
The approval comes in the fifth-anniversary year of the park, which has become a very popular destination for walking, fishing, paddling and river-related events. The new amenities, which complement existing ones, are intended to make the park even more inviting to the public and enhance enjoyment of the river. They include plug-ins for up to two food trucks; a tree-shaded plaza with picnic and café-style tables for informal dining; shade pavilions, lawns and a native-plant meadow; as well as benches, paths, a boardwalk and river overlook deck.
Scenic Hudson currently is working to secure bids for the construction project from Hudson Valley contractors. When completed in the spring of 2018, the project will mark the end of more than a decade of work and a $16-million public-private investment to turn this 19-acre former industrial site into a riverfront attraction that connects people in one of the region's key urban centers with the Hudson River and supports Dutchess County's economic revitalization.
"Scenic Hudson looks forward to moving ahead with construction so we can complete this great public waterfront park. As it has for decades, Scenic Hudson also plans to continue partnering in efforts to enhance Beacon's economic prosperity and quality of life," said Scenic Hudson Senior Vice President Steve Rosenberg.
From industrial decay to riverfront gem
Prior to Scenic Hudson's acquisition of the riverfront land in 1996, it had served as an oil storage facility and a junkyard. The organization oversaw the removal of more than 75 dump-truck loads of debris, including bricks, tires and scrap metal. Severely degraded wetlands had become overrun with poison ivy and invasive plants. A cleanup approved by the New York State Department of Environmental Conservation (DEC) ensured that polluted soils were remediated.
Today, Long Dock Park features rehabilitated wetlands, a kayak/canoe beach and storage pavilion, waterside trails, picnic areas and a fishing pier. A historic barn has been restored and transformed into Scenic Hudson's River Center. It serves as home to the American Center for Folk Music and also plays host to community events as well as hands-on environmental-education programs Scenic Hudson provides free of charge each year to some 700 students from Beacon and neighboring school districts. Mountain Tops Outfitters, based in Beacon, operates a paddle-sport concession offering kayak rentals and Hudson River tours from the kayak pavilion. Both facilities were designed to achieve Leadership in Energy and Environmental Design (LEED) Gold certification from the U.S. Green Building Council.
Organization has long track record of supporting Beacon's economic revitalization
Scenic Hudson's Long Dock Park is one of four natural areas—in total encompassing more than 1,275 acres—the organization has created to connect Beacon residents and visitors with the city's natural treasures. The others are Madam Brett Park, Fishkill Ridge and Mount Beacon Park. Fishkill Ridge and 219 acres of Mount Beacon Park have been transferred to New York State and now are part of Hudson Highlands State Park Preserve.
Scenic Hudson also played a critical role in facilitating the protection of the 80-acre former University Settlement Camp, located at the foot of Mount Beacon. Now a city park, its facilities include a swimming pool, theater, gym and other buildings. In addition, the organization led efforts to attract Dia:Beacon to the city.
About Scenic Hudson
Scenic Hudson works to protect and restore the Hudson River and its majestic landscape as an irreplaceable national treasure and a vital resource for residents and visitors. A crusader for the valley since 1963, we are credited with saving fabled Storm King Mountain from a destructive industrial project and launching the modern grass-roots environmental movement. Today with more than 25,000 ardent supporters, we are the largest environmental group focused on the Hudson River Valley. Our team of experts combines land acquisition, support for agriculture, citizen-based advocacy and sophisticated planning tools to create environmentally healthy communities, champion smart economic growth, open up riverfronts to the public and preserve the valley's inspiring beauty and natural resources. To date Scenic Hudson has created or enhanced more than 65 parks, preserves and historic sites up and down the Hudson River and conserved almost 40,000 acres.