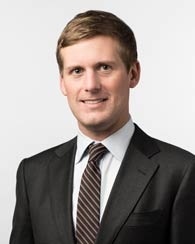 Jay Burgess
Director of Communications, Scenic Hudson, Inc.
Tel: (845) 473-4440 x222 Cell: (914) 489-0362 Fax: (845) 473-0740
jburgess@scenichudson.org
HUDSON VALLEY, N.Y.—Adding to the expertise represented by the members of its Board of Directors, Scenic Hudson has announced that John W. Hamilton IV is the organization's newest board member.
Mr. Hamilton is the vice president of Finance and Corporate Development reporting to the chief financial officer of Omnicom Group, a global marketing and communications services company of more than 200 brands providing advertising, strategic media planning and buying, digital and interactive marketing, direct and promotional marketing, public relations and other specialty communications services to over 5,000 clients worldwide. His expertise includes strategic planning, financial analysis, mergers and acquisitions and business development. Previously Mr. Hamilton held roles in corporate strategy and development for NBCUniversal and Showtime Networks, and prior to attending business school, he worked in investment banking.
Scenic Hudson President Ned Sullivan said, "John Hamilton's impressive expertise in strategic planning and partnering as well as his financial skills will be a tremendous benefit to Scenic Hudson. His corporate leadership experience will provide us with sound counsel on the business aspects of our operations. He has been a supporter of Scenic Hudson and has a passion for our work to connect more and more people and communities to the natural assets of the Hudson Valley."
A graduate of Princeton University, Mr. Hamilton also earned a Master in Business Administration degree from the Wharton School of the University of Pennsylvania. He and his partner Steven L. Holley live in New York City and have weekend homes in Garrison, Putnam County, and Quogue, Suffolk County.
About Scenic Hudson
Scenic Hudson works to protect and restore the Hudson River and its majestic landscape as an irreplaceable national treasure and a vital resource for residents and visitors. A crusader for the valley since 1963, we are credited with saving fabled Storm King Mountain from a destructive industrial project and launching the modern grass-roots environmental movement. Today with more than 25,000 ardent supporters, we are the largest environmental group focused on the Hudson River Valley. Our team of experts combines land acquisition, support for agriculture, citizen-based advocacy and sophisticated planning tools to create environmentally healthy communities, champion smart economic growth, open up riverfronts to the public and preserve the valley's inspiring beauty and natural resources. To date Scenic Hudson has created or enhanced more than 65 parks, preserves and historic sites up and down the Hudson River and conserved more than 35,000 acres.