For immediate release
Contact:
Hayley Carlock, Environmental Advocacy Director: 845 891 3148, hcarlock@scenichudson.org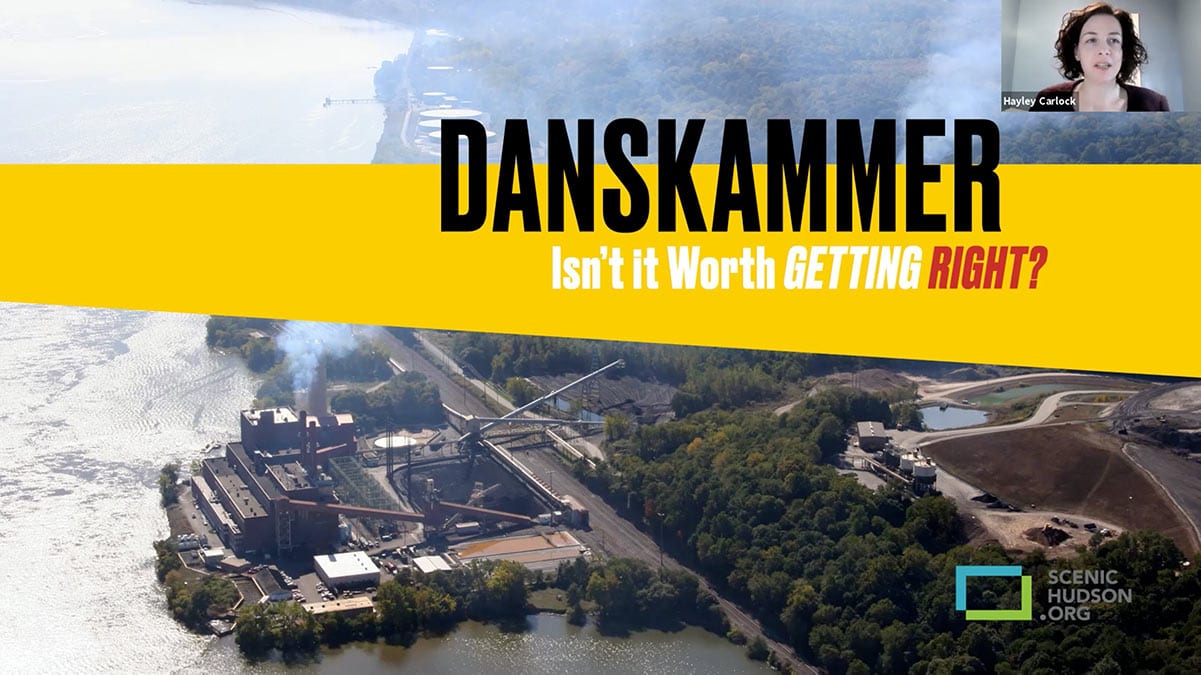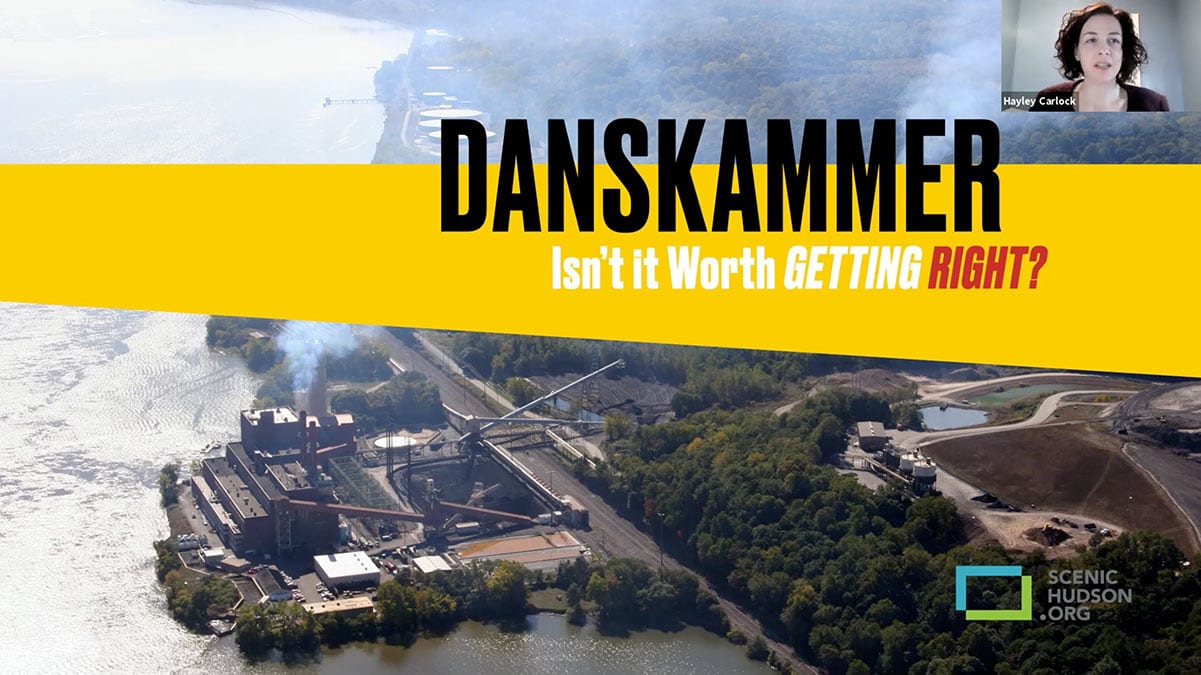 Battery storage facility could provide long-term benefits to local economy, cause no health-harming air pollution, be a climate solution
HUDSON VALLEY — In a presentation hosted by Scenic Hudson yesterday, experts in energy finance and landscape design presented a clean energy alternative for the site of the proposed Danskammer fracked-gas power plant in the Town of Newburgh. Their recommendation – to build a battery storage facility – would be more economically viable to construct, provide long-term tax advantages to the community, pose no health or environmental threats, and support New York's ambitious renewable energy goals.
In addition, the alternative would offer space for additional uses at the site, potentially including recreational activities, commercial development and solar installations.
The online briefing featured recommendations by James Guidera, who has 35 years of experience in financing energy projects, and professors and fellows at PennPraxis, the center for applied research, outreach and practice at the University of Pennsylvania's Weitzman School of Design.
Both Mr. Guidera and the PennPraxis team determined that a battery storage facility would be a win-win environmentally and economically, while the proposed fossil fuel power plant is a losing proposition in financial feasibility, compliance with state climate law and air quality. The Danskammer plant would dramatically increase greenhouse gases driving sea level rise, damaging hurricanes and western forest fires. The plant also would exacerbate poor air quality throughout the region, including in adjacent environmental justice communities, by boosting pollutants that contribute to asthma and other respiratory illnesses. Battery storage has none of these downsides.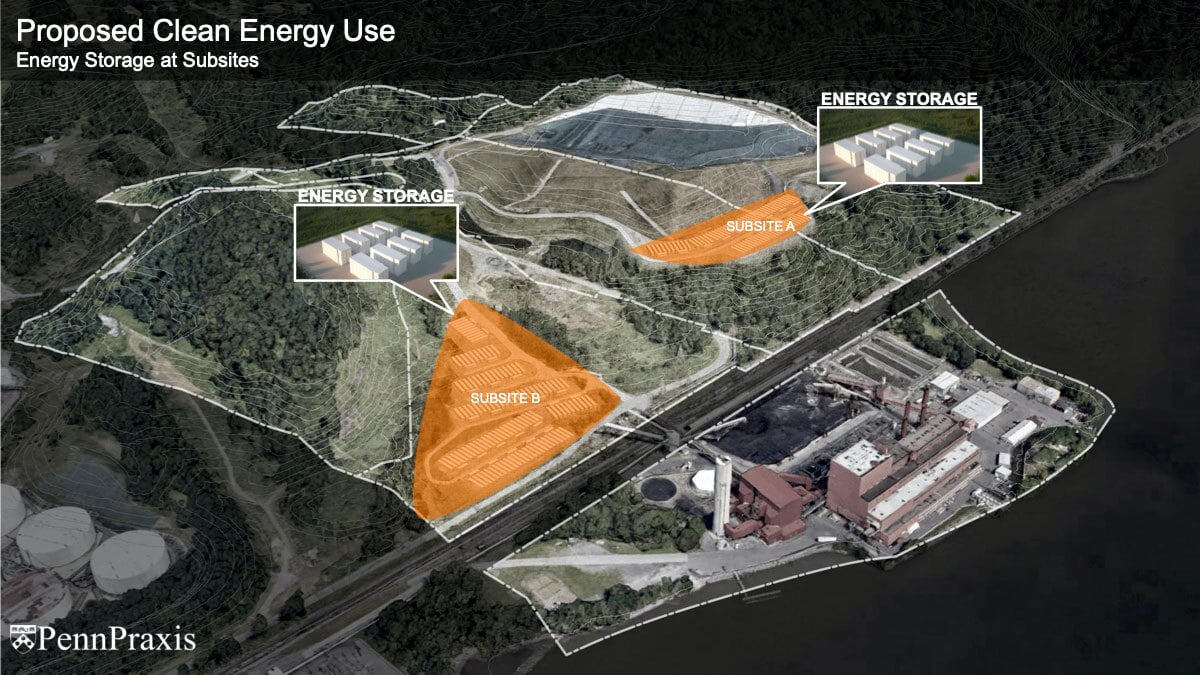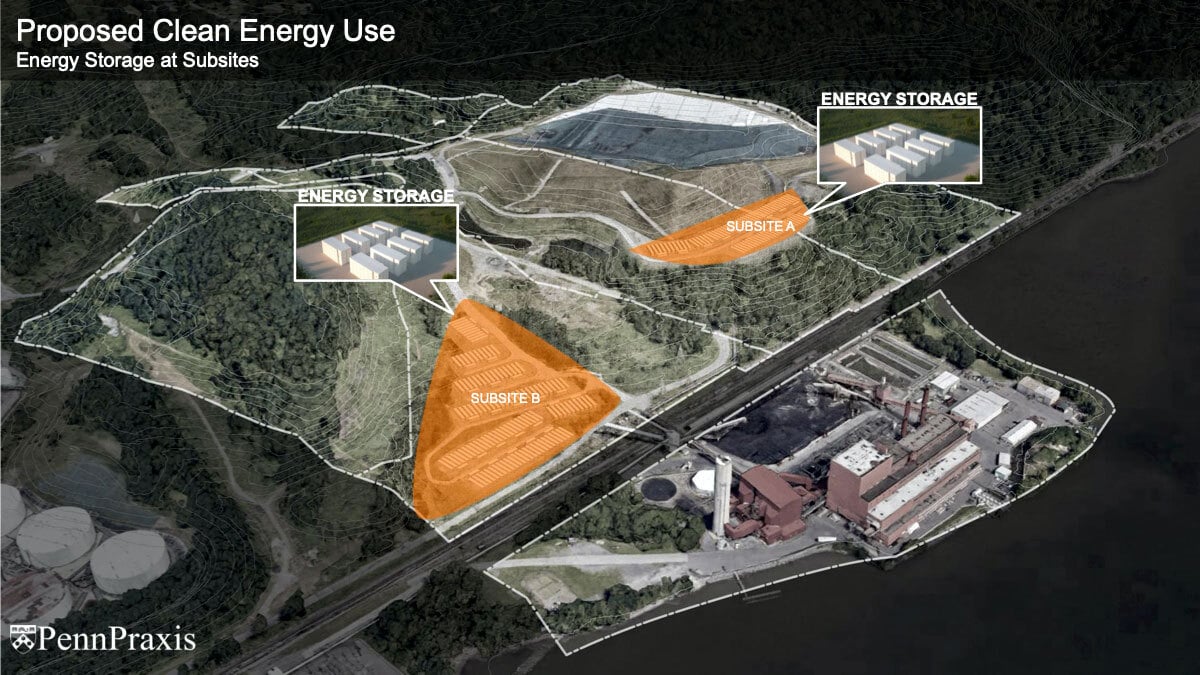 Market forces favor battery storage
Mr. Guidera's analysis concluded that revenue projections for the proposed gas-fired facility make it extremely unlikely that Danskammer's developers could secure the $600 million in capital needed to build it. Current market forces, including the decreased cost of electricity and an existing glut in generating capacity in the Hudson Valley, would be a deterrent for attracting investors. Also aligned against the plant's long-term profitability is the state's commitment to phasing out fossil-fuel generation by 2040, a key component of Gov. Cuomo's Climate Leadership and Community Protection Act.
At the same time, Mr. Guidera noted that declining costs for lithium-ion technology, state incentives for constructing battery storage facilities and the essential role these facilities play in transitioning to a renewable/clean energy grid create favorable conditions for securing investment. Furthermore, while a battery storage facility would likely contribute less in property taxes annually than the gas-fired plant, it would continue paying taxes to the community long after the Danskammer plant had been phased out, as would other potential commercial developments on the site.
Site, environmental factors favor battery storage
The PennPraxis team concluded that while the riverfront location proposed for the gas-fired plant is extremely vulnerable to sea-level rise and storm surges, upland portions of the 135-acre property would be suitable for battery storage. The modular nature of this technology and the size of the property mean that the facility has room to expand over time, along with the anticipated build-out in renewable energy across the region. The proximity of existing connections to the electricity grid also make the site ideal for a battery storage facility.
PennPraxis also indicated that a landfill on the property that is unsuitable for development would be viable for constructing commercial solar once closed, while other lands offer potential for recreational and commercial activities.
Scenic Hudson President Ned Sullivan said, "The Danskammer proposal is a backward-looking, losing proposition that benefits no one other than the developer. Battery storage would instead lay the groundwork for Governor Cuomo's renewable energy future, while maintaining tax revenues for the community, and allowing for a positive vision of recreational development along the riverfront."
Scenic Hudson Environmental Advocacy Director Hayley Carlock said: "Scenic Hudson commissioned these analyses because we believe in the great potential for achieving shared economic and sustainability goals at Danskammer point. The battery storage facility developed by these experts would create no health-threatening air pollution, would continue paying taxes to the Town of Newburgh long after the proposed gas-fired plant had closed, would help New York reach targets essential for confronting climate change, and would provide exciting additional opportunities for redeveloping the site that could enhance tourism and local residents' quality of life. We look forward to exploring this alternative with the community."
The December 16 presentation can be viewed here.