Land Deal Offers Potential to Create New Recreational Opportunities Adjacent to Hudson Valley Rail Trail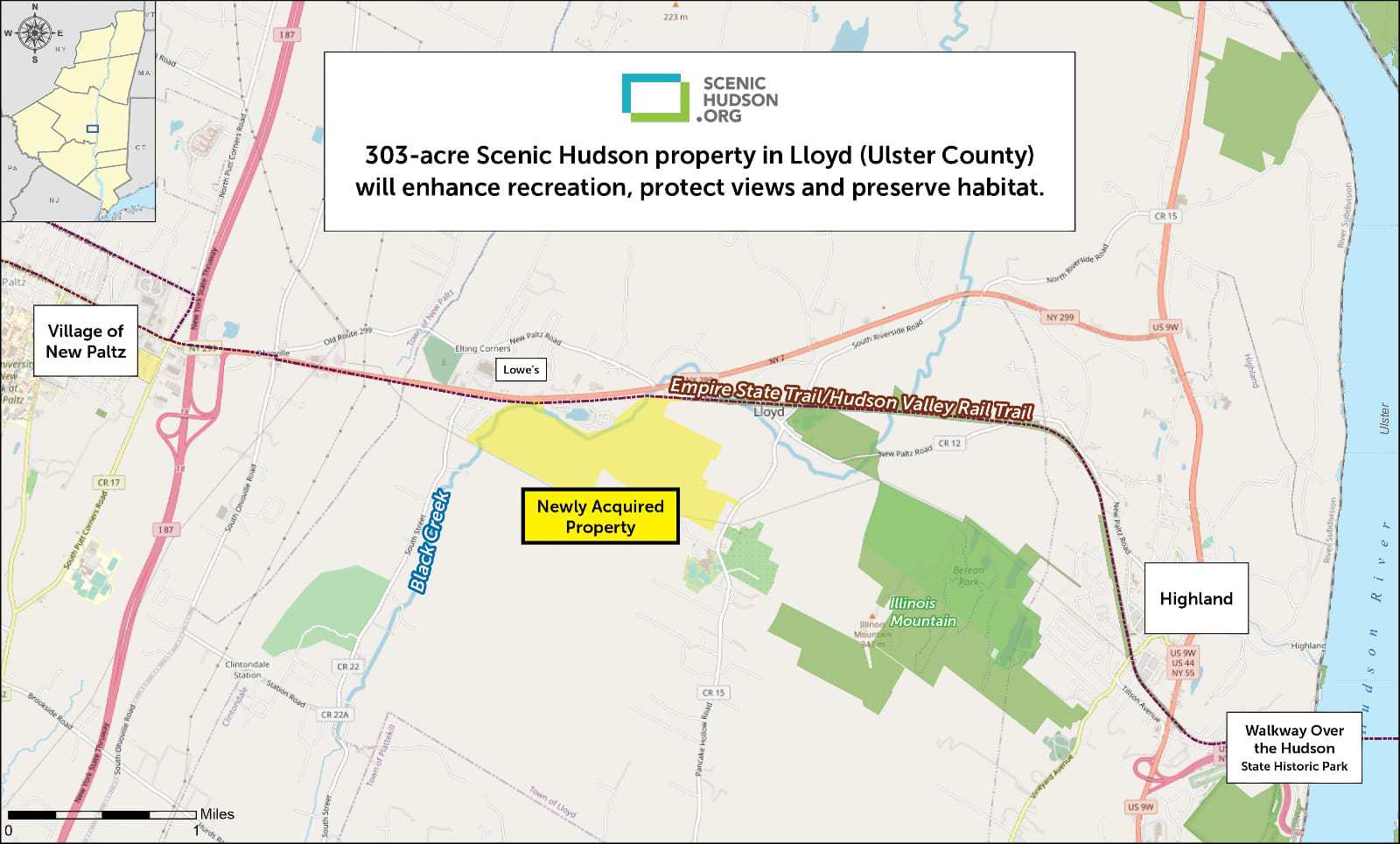 CONTACT:
Riley Johndonnell, Communications Director:
415 797 0110, rjohndonnell@scenichudson.org
FOR IMMEDIATE RELEASE
Acquisition also protects scenic views, preserves wetland habitats
TOWN OF LLOYD (Ulster County)—Offering the potential to provide new recreational opportunities adjacent to the Hudson Valley Rail Trail—a driver of the region's booming outdoor recreation economy—conserving scenic views, preserving wetland habitats and the water quality of an important Hudson River tributary—all are benefits of Scenic Hudson's recent acquisition of 303 acres in Lloyd.
Including 40 acres of open and forested wetlands, more than a mile of frontage on Black Creek and steeply sloping upland, the property is nestled between the rail trail—which also is part of Governor Cuomo's 750-mile Empire State Trail that soon will stretch from Manhattan to Buffalo—and 300 acres on or around Illinois Mountain previously protected by Scenic Hudson, the Town of Lloyd and other conservation partners.
By expanding the core of conserved lands along Black Creek, the acquisition will enhance the recreational potential of the John Burroughs Black Creek Trail, the planned 11-mile hiking, biking and paddling route stretching from Scenic Hudson's Black Creek Preserve in Esopus to Illinois Mountain. Direct access to the land is also available from the Hudson Valley Rail Trail.
Increasing the size of connected conserved landscapes helps to sustain biological diversity by linking and expanding habitats on which many wildlife species depend. In addition, it ensures that sensitive species, such as migratory birds and amphibians, continue to thrive. The acquisition also helps protect the water quality of Black Creek, an important nursery and spawning ground for American eels and herring.
The land's proximity to the NYS Thruway—just over a mile away—and the Mid-Hudson Bridge made it particularly vulnerable to development.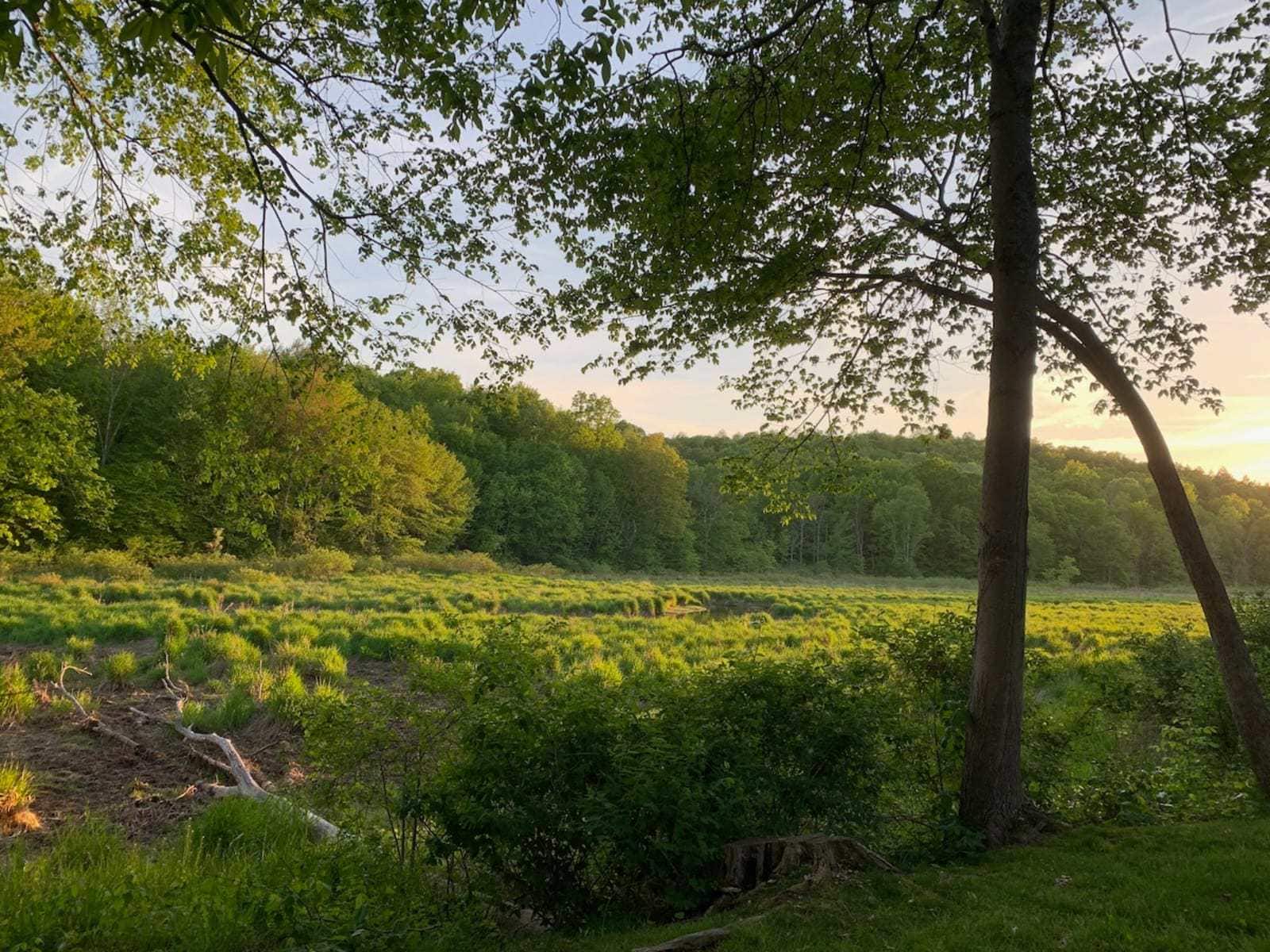 Scenic Hudson President Ned Sullivan said, "For more than a decade, Scenic Hudson has been adding to the lands we've protected along Black Creek. By acquiring this beautiful and ecologically important land, we continue to enhance the experience of paddlers on this scenic waterway as well as users of the adjacent Hudson Valley Rail Trail and future Empire State Trail. And by providing a potential new place for recreation, this transaction will improve the health of local residents and help grow the Hudson Valley's vital tourism economy."
Ulster County Executive Pat Ryan said, "I want to thank Scenic Hudson for helping to protect the natural beauty along the Hudson Valley Rail Trail and Empire State Trail—it's what makes walking or biking along it so special. The organization's acquisition also supports the creation of the John Burroughs Black Creek Trail, which will provide exciting recreational opportunities for Ulster County residents and a new destination for visitors that will support our local economies."
Town of Lloyd Supervisor Frederick Pizzuto said, "This is a terrific acquisition, both for Scenic Hudson and the Town of Lloyd. It has access to the Hudson Valley Rail Trail and Empire State Trail, and access to Black Creek. The town looks forward to working with Scenic Hudson to make this property accessible to the public. We value the town's partnership with Scenic Hudson."
Hudson Valley Rail Trail Association President Peter Bellizzi said, "This is exciting news. I am looking forward to working with Scenic Hudson on the creation of new trails and vistas. This only adds to the quality of the Town of Lloyd's recreational parks and trails for the public to enjoy."
Scenic Hudson Senior Land Project Manager Emily Hague negotiated the transaction, which was completed with funds from its Lila Acheson and DeWitt Wallace Hudson Valley Land Preservation Endowment.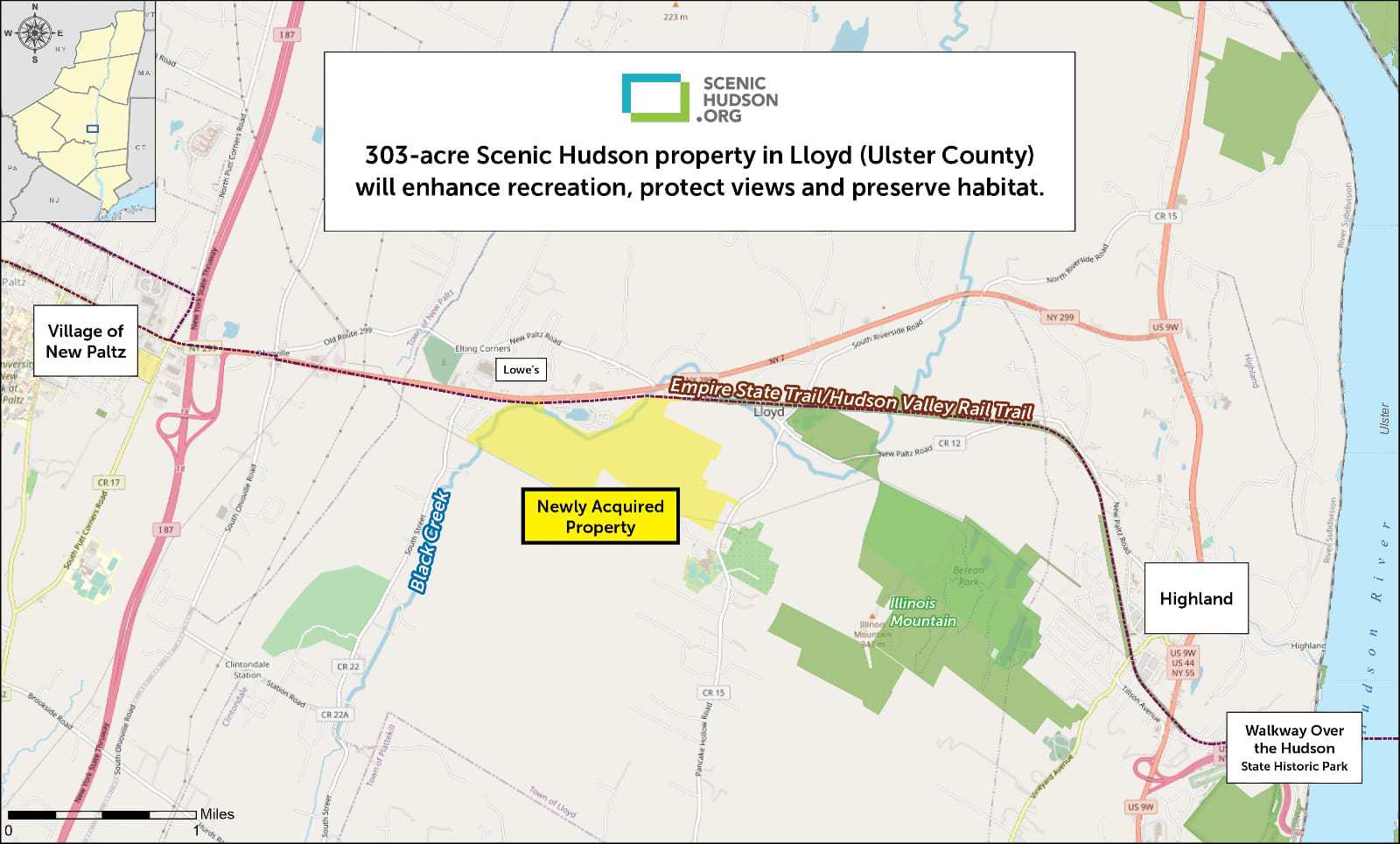 –30–