Scenic Hudson plans community engagement events to envision new state park in Ulster County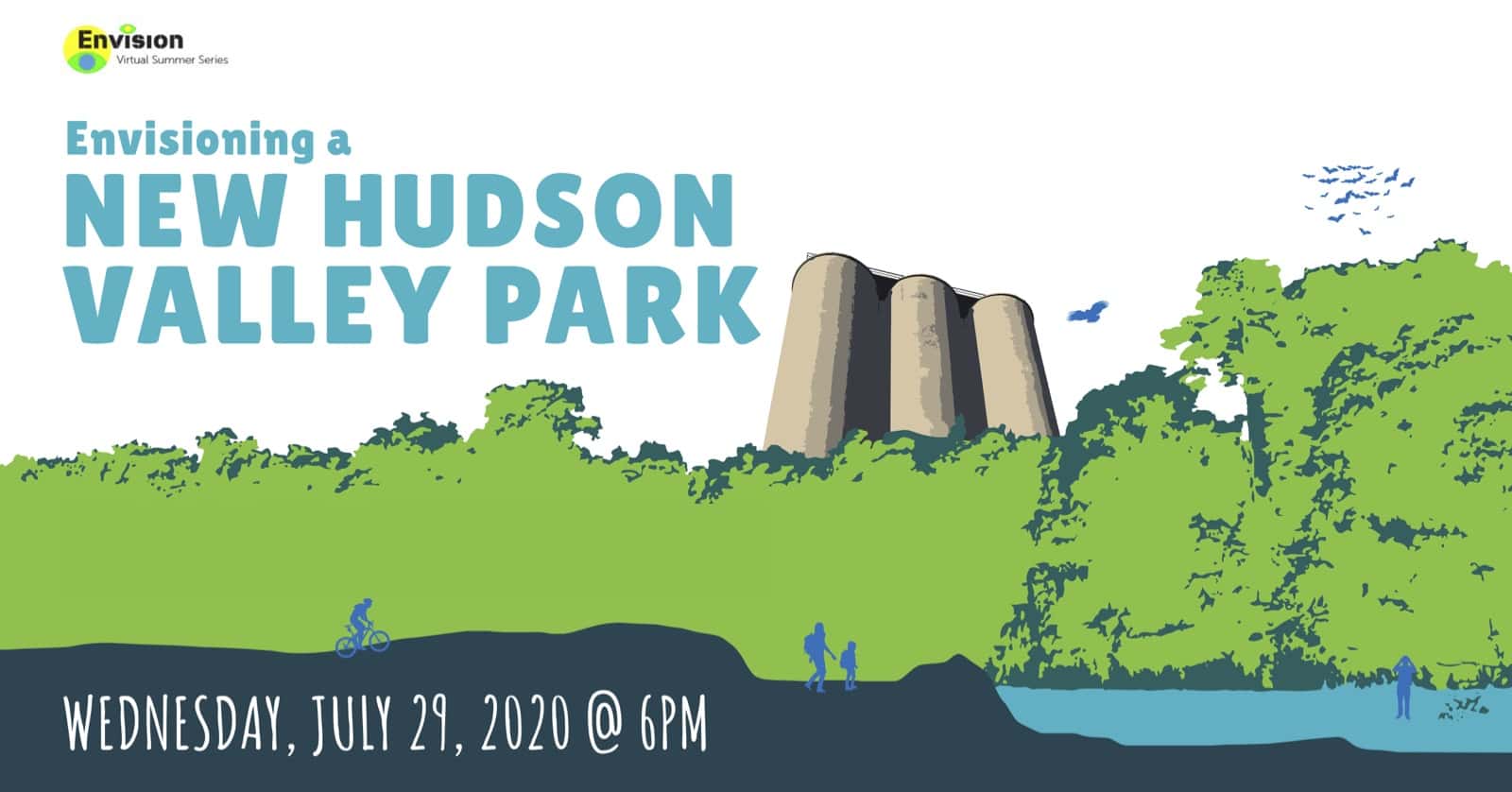 CONTACT:
Heather Blaikie, Senior Park Planner
607 279 0370, hblaikie@scenichudson.org

Local residents invited to share ideas for connecting people to nature, history on 520-acre riverfront site

KINGSTON/TOWN OF ULSTER—Scenic Hudson invites residents of Kingston, the Town of Ulster and greater Ulster County to participate in discussions and provide input in planning a nature-based park on the 520-acre riverfront property the organization protected last year. A collaborative endeavor with New York State's Office of Parks, Recreation & Historic Preservation and the Palisades Interstate Park Commission, City of Kingston and Town of Ulster, the new state park will provide a place to explore nature, enjoy outdoor recreation and learn about local history.
Partnering with local community groups, Scenic Hudson and its consultants will hold meetings in several online formats, along with interviews with stakeholders, to facilitate active dialogues with residents to understand how the future park can help realize community connectivity as well as recreational and economic benefits. The intent of this public input is to ensure the resulting park is responsive to the goals and meets the needs of the community, region and state.
The first online public engagement session will take place from 6-7 p.m. on Wednesday, July 29. It will include short virtual video tours of the existing landscape, a presentation on visions and opportunities for the site's future, insights from local community leaders and a public Q&A.
For information about participating in this event, people should visit www.QuarryWatersParkInfo.org. The public also can ask questions or submit comments about the future park at qwparkquestions@scenichudson.org.
Public engagement in the era of COVID-19
Recognizing the current challenges to outreach due to COVID-19, Scenic Hudson has planned alternative means for safe engagement, beginning with online formats and broadcasts. Future invitational site visits may be arranged, depending upon state guidance measures for safe social distancing. Scenic Hudson also will reach out to community members to brief them on the process of creating the new park and to seek their input about future uses.
Access to diverse recreational activities
Scenic Hudson acquired these 520 acres because of its outstanding potential to benefit residents of and visitors to the City of Kingston and Town of Ulster—by providing a new place for people of all ages to enjoy the outdoors in addition to becoming an economic asset, attracting visitors who will support local businesses and potentially create new business opportunities. This will include a key segment of the Kingston Greenline and one of the few places where the 750-mile Empire State Trail will connect directly with the Hudson River.
The most exciting aspects of the park are its size, its diversity of natural features—forest, wetlands, quarry lakes, rock outcrops affording Hudson River views—and iconic structures representing the area's industrial heritage, including remnants of a cement-making complex and historic brickworks. The shoreline offers potential access points along the Hudson River. Along with admiring dramatic vistas, taking quiet woodland walks and exploring historic artifacts, there is potential space for arts events and environmentally friendly economic activities.
Public access planned with Environmental Bond Act support
The new state park is a priority of Governor Cuomo's Environmental Bond Act, which would provide funding to restore damaged natural resources and create exciting new opportunities for the public to connect with them. This project represents the win-win potential—for the environment and the economy. If the bond act is passed by voters, the state's major financial investment in this park means public access to it may begin as soon as 2021.
Scenic Hudson already is working on a series of improvements to ensure public safety. The site remains closed to the public.
World-class team chosen to facilitate park design
Scenic Hudson selected the internationally renowned landscape architecture design practice OLIN to oversee the park's design because of its multi-benefit approach that seeks to maximize ecological recovery with the local community's recreational and economic needs. With OLIN, the project team consists of dedicated experts with regional and national experience, including eDesign Dynamics and Hudsonia (ecology and site restoration), Penn Praxis Research (engagement and cultural landscape preservation), McLaren Engineering (structural, civil and marine engineering), Matthew Baird Architects (architecture and energy resiliency), Altieri (MEP/utilities), Barretto Bay Strategies (communications and bilingual engagement) and VJ Associates (cost estimation).
New York State Office of Parks, Recreation and Historic Preservation Commissioner Erik Kulleseid said, "State Parks looks forward to working with Scenic Hudson to develop a new state park in Kingston. Community input and participation in this planning process will help make sure the park is better, more complete and more reflective of the Hudson Valley's needs."
Palisades Interstate Parks Commission Executive Director Joshua Lairdsaid, "This land represents an extraordinary opportunity to develop a new state park in Kingston with wonderful vistas, beautiful nature and a fascinating history. The Palisades Interstate Park Commission looks forward to partnering with Scenic Hudson and State Parks to make certain that the surrounding community has a voice in the planning process and that the site reaches its potential as a recreational asset for the Hudson Valley."
Scenic Hudson President Ned Sullivan said, "With its magnificent natural features, this new state park will be one of the crown jewels for recreation along the entire Hudson River. Scenic Hudson is excited to work with New York State and residents of the City of Kingston and Town of Ulster to maximize the direct health and economic benefits it provides to local residents, while also ensuring it becomes a must-see attraction for all visitors to the Hudson Valley."
Scenic Hudson Land Trust Executive Director Steve Rosenberg said, "Scenic Hudson conserved this utterly unique waterfront property to provide a close-to-home place for nearby residents to explore and enjoy, and to grow the local economy by attracting more visitors. Now we are eager to listen as people in surrounding communities share their ideas for the park—an important first step in creating a place that will reflect their vision, support a healthier community and contribute to the region's prosperity for years to come."
Kingston Land Trust Culture and Community Engagement Captain Shaniqua Bowden said, "The Kingston Land Trust is excited to be able to support Scenic Hudson in their pursuit of a far-reaching and authentic connection between the community and land in areas we serve—the City of Kingston and the Town of Ulster. As an organization committed to creating access to land for all, we want to help this state park break the mold by prioritizing its relevance and accessibility to local residents. We believe it is important to engage marginalized populations who are often left out of the planning and design process around land. This is a topic we will be discussing with Kingston community members and leaders of all ages and experiences on the next episode of our 'Land and Resilience' series via Facebook Live."
Kingston Mayor Steve Noble said, "This new state park will be a tremendous asset for Kingston, providing a great new place for residents to enjoy healthy outdoor recreation and boosting the city's tourism economy. To ensure the future park meets local needs, I urge the Kingston community to take this opportunity to share their visions with Scenic Hudson and its state partners."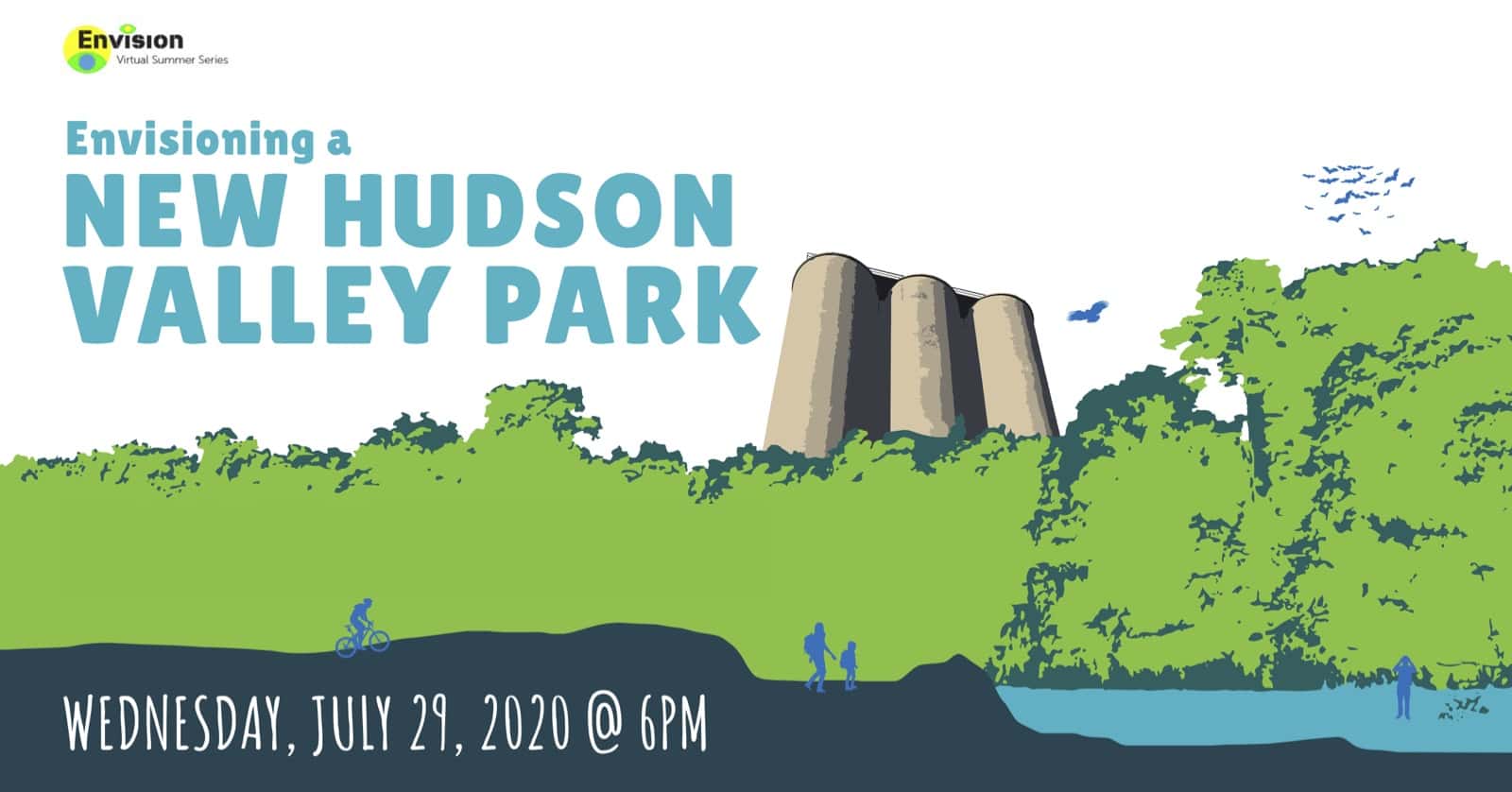 –30–