Scenic Hudson Statement about NYS Acquisition of 590-Acre Hudson Riverfront Property in Stockport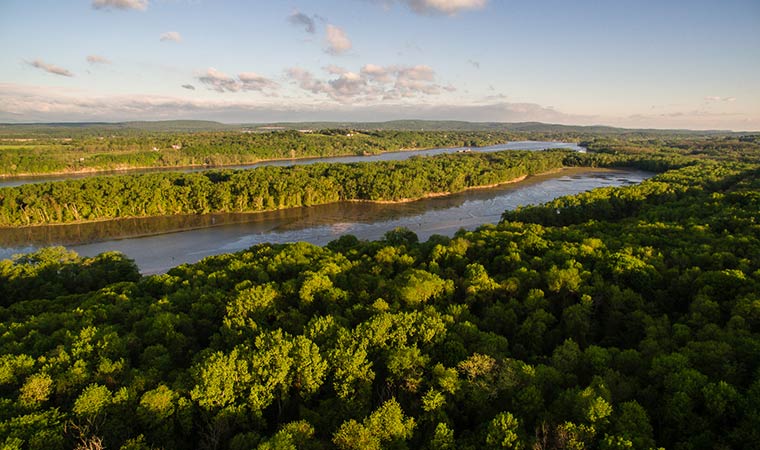 Ned Sullivan, President, Scenic Hudson: 914-489-4630; nsullivan@scenichudson.org
Steve Rosenberg, Executive Director, The Scenic Hudson Land Trust: 914-489-7925; srosenberg@scenichudson.org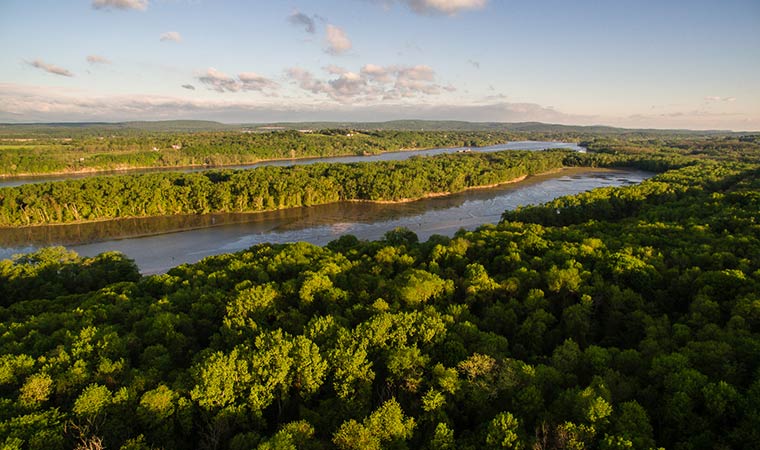 Land offers irreplaceable habitat, improved access for wildlife viewing, fishing, hunting and trapping
STOCKPORT (Columbia County)—Providing New Yorkers with another great place to explore wildlife and enjoy fishing, hunting and trapping, Gov. Andrew Cuomo today announced the state's acquisition of 590 scenic and ecologically important acres in the Town of Stockport. The state purchased the land from Scenic Hudson, which protected it in 2015.
The new preserve has been designated the Charles Flood Wildlife Management Area at the Empire Brickyard. Its name honors Mr. Flood's commitment to protecting the Hudson Valley's natural treasures, including this land, and his longtime support of Scenic Hudson's work. The property was the site of the Empire Brickyard Company from 1902 into the 1950s. In the 1980s, local residents helped to defeat a proposal to locate a landfill there.
In addition to two miles of Hudson Riverfront, the land features forest, shrubland and portions of 11 Hudson River tributaries. It supports a wide variety of wildlife—from bald eagles and beavers to shortnose sturgeon—and also offers the opportunity to enjoy rare, panoramic vistas of the Catskill, Taconic and Berkshire mountains.
Scenic Hudson President Ned Sullivan said: "Scenic Hudson thanks Governor Cuomo for his leadership in land conservation and environmental protection by acquiring this magnificent property. We're also grateful to the many generous supporters who made it possible for us to protect it, first and foremost Charles Flood, whose outstanding commitment to conserving the valley's natural splendor is memorialized in the name of this outstanding new recreational asset. Together, we have ensured that more of the irreplaceable habitats in Stockport Flats—one of the most beautiful and exciting places to explore wildlife along the entire Hudson River—will remain intact and publicly accessible forever,"
Scenic Hudson Land Trust executive director Steve Rosenberg said: "There are special places along the Hudson River that we need to save—for wildlife and for our own recreation and enjoyment. This is one of those places. Scenic Hudson is delighted to have conveyed these 590 acres to New York State, bringing to more than 1,500 acres the lands we've preserved within the Stockport Flats Unit of the Hudson River National Estuarine Research Reserve."
About Scenic Hudson
Scenic Hudson preserves land and farms and creates parks that connect people with the inspirational power of the Hudson River, while fighting threats to the river and the natural resources that are the foundation of prosperity in the Hudson Valley.