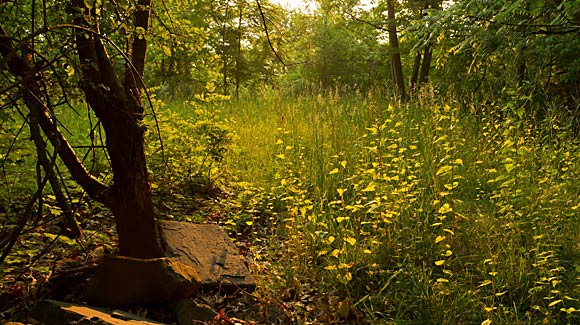 In February 2011, Scenic Hudson protected 2.6 acres critical to preventing development adjacent to Franny Reese State Park.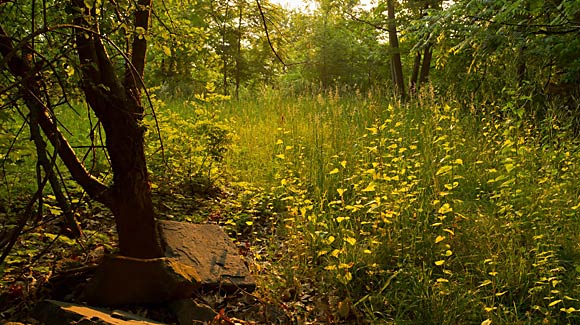 View of protected property from Franny Reese State ParkRobert Rodriguez, Jr.
This transaction conserves land surrounded on three sides by Franny Reese State Park, which Scenic Hudson originally protected and continues to maintain. The acquisition ensures residential development won't spoil scenic trail access to the 251-acre park from Lloyd's Johnson-Iorio Park and the popular Walkway Loop Trail linking Walkway Over the Hudson and the Mid-Hudson Bridge. It also preserves vistas of the park's dramatic bluffs from the Hudson River and many public waterfront viewpoints.
Lying within the state-designated Esopus/Lloyd Scenic Area of Statewide Significance, the forested property features steep slopes near the access trail and a flatter, bluff-top portion that could enhance an existing overlook offering superb views of the Hudson River and City of Poughkeepsie.
The purchase is part of Scenic Hudson's collaborative campaign to Save the Land That Matters Most, protecting 65,000 acres of great scenic, ecological and agricultural significance.
Project highlights
Protects critical state park inholding
Safeguards scenic access to park
Preserves vistas of dramatic bluffs
Allows for enhancement of Hudson River overlook
Location
To view the former inholding in relation to other nearby protected lands, download this map (pdf, 489k)