Are you hoping to celebrate and honor the outdoors this summer by camping in the magnificent forests of the Hudson Valley? Get your gear ready, because we're about to dive into some smart tips from New York's Heather Darley, a certified Leave No Trace master educator and frequent Hudson Valley hiker. She's got all the insider knowledge on how to minimize our footprint and still have a blast while camping.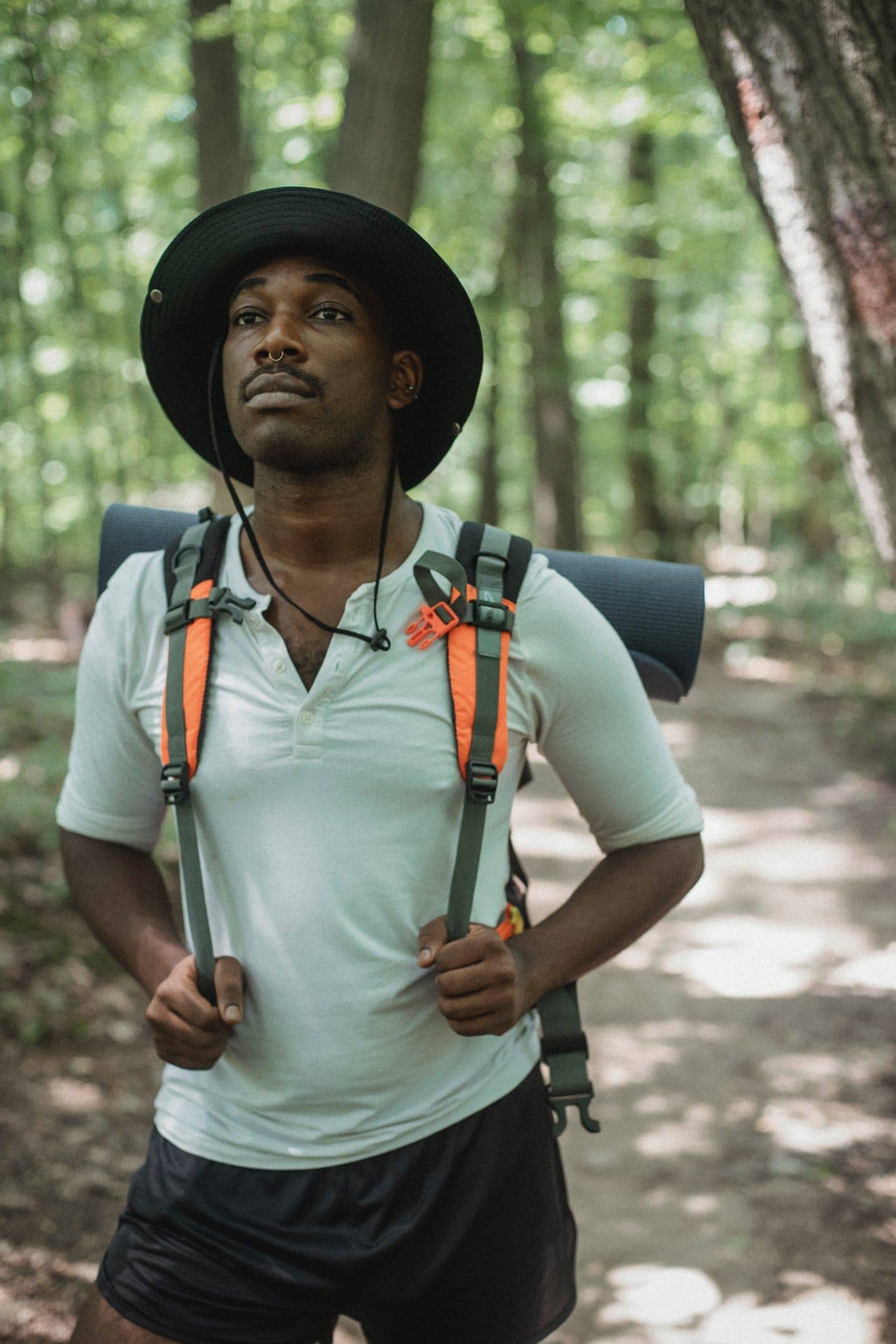 Plan Ahead and Prepare
Planning ahead is, without a doubt, the top way to make sure you minimize your eco-impact. Darley recommends researching the area you plan to visit, checking if any permits are required, and being aware of any specific regulations. For example, in the Catskills it is prohibited to camp over 3,500 ft. and in the Adirondacks there is no camping allowed over 4,000 ft. Also, consider the size of your group and choose a campsite that can handle your crew without trampling on Mother Nature's toes. Being prepared will ensure a smooth and responsible camping experience.
Promote Sustainable Practices and Minimize Waste
Be smart about waste management. Darley's pro tip is to repackage your food and condense items with wrappers to avoid any accidental messes. And when nature calls, grab your trusty trowel and dig a cat hole 6-8 inches deep and at least 200 feet away from water sources, campsites, and trails. Some parks require you to pack out your waste in "wag bags," so be sure to check the rules.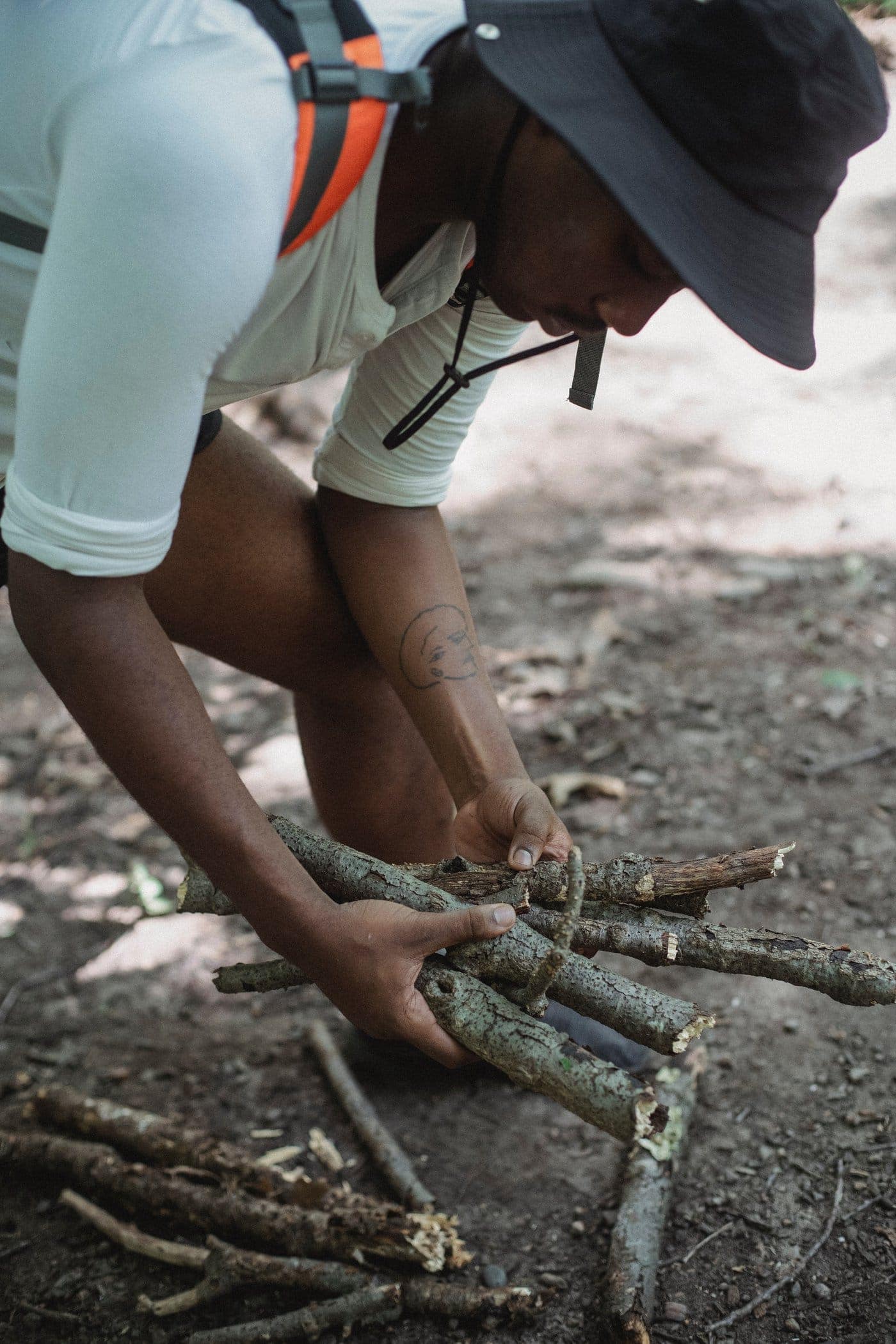 If you must have a campfire, keep its duration short, and remember the 5 D's of firewood: Down, Dead, Dry, Dinky (no bigger than your wrist), and Distant (gather it away from your campground to preserve the natural elements). Or support local businesses by buying firewood from the area you're camping in to prevent the spread of invasive insects, a win-win.
Use Eco-Friendly Camping Gear
There are a few pieces of gear that can really help with leaving a lighter footprint. Wear lighter footwear around the campsite, Darley says. Also, use bear bags or canisters helps prevent animals from becoming reliant on human food sources.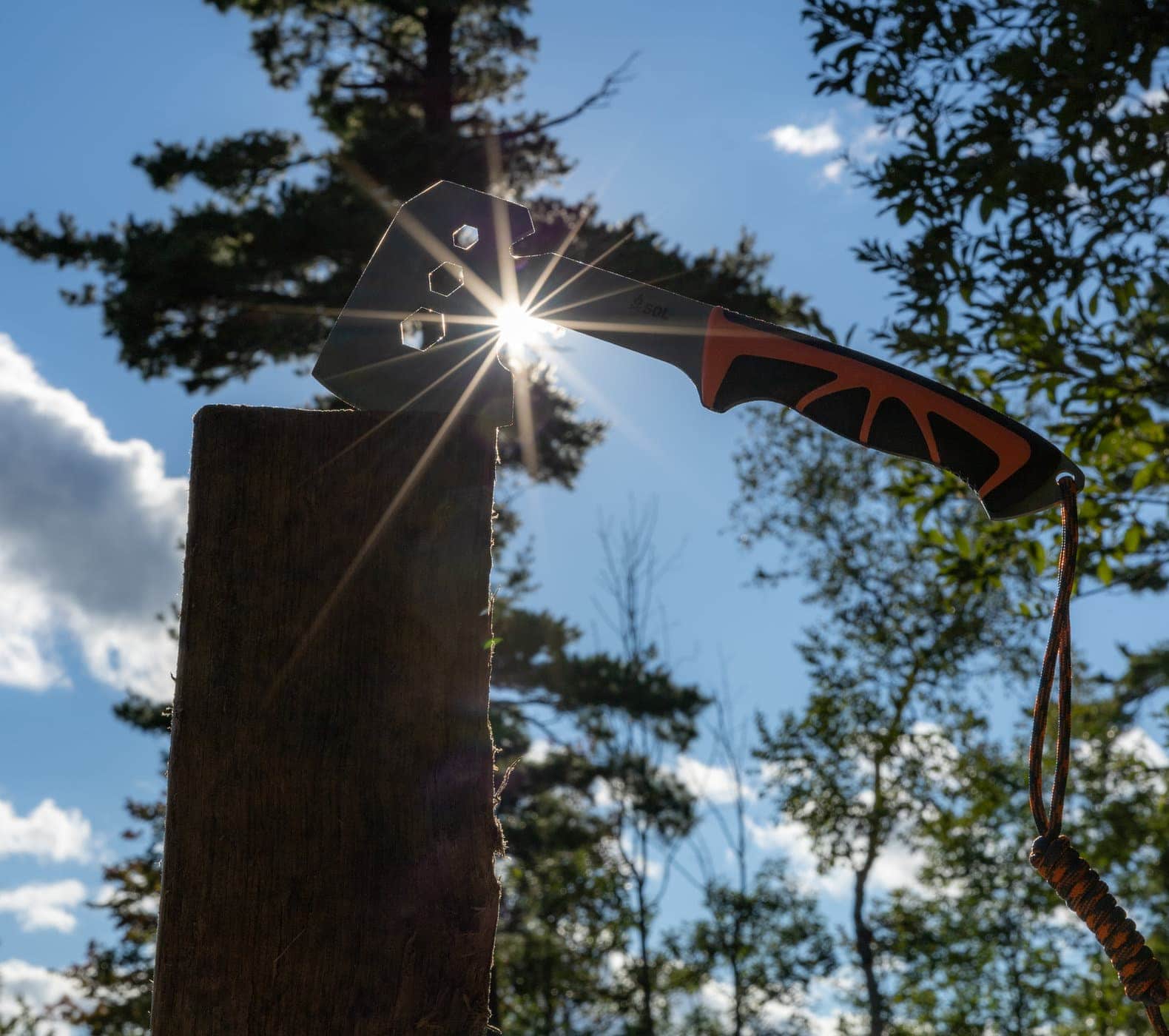 For waste disposal, equip yourself with a trusty wag bag or trowel. Before lighting a campfire, check for fire bans or red flags first. And to minimize the fire's impact, fire pans and tarps with built-in dirt hills are the ultimate saviors.
Select a Campsite with Minimal Environmental Impact
Be respectful campers and aim for designated campsites or campgrounds whenever possible. It is truly important to try to find a designated campsite first, Darley says, but if you're stuck and nothing is available, disperse your use in areas that haven't been used before to avoid compacting plants and soil.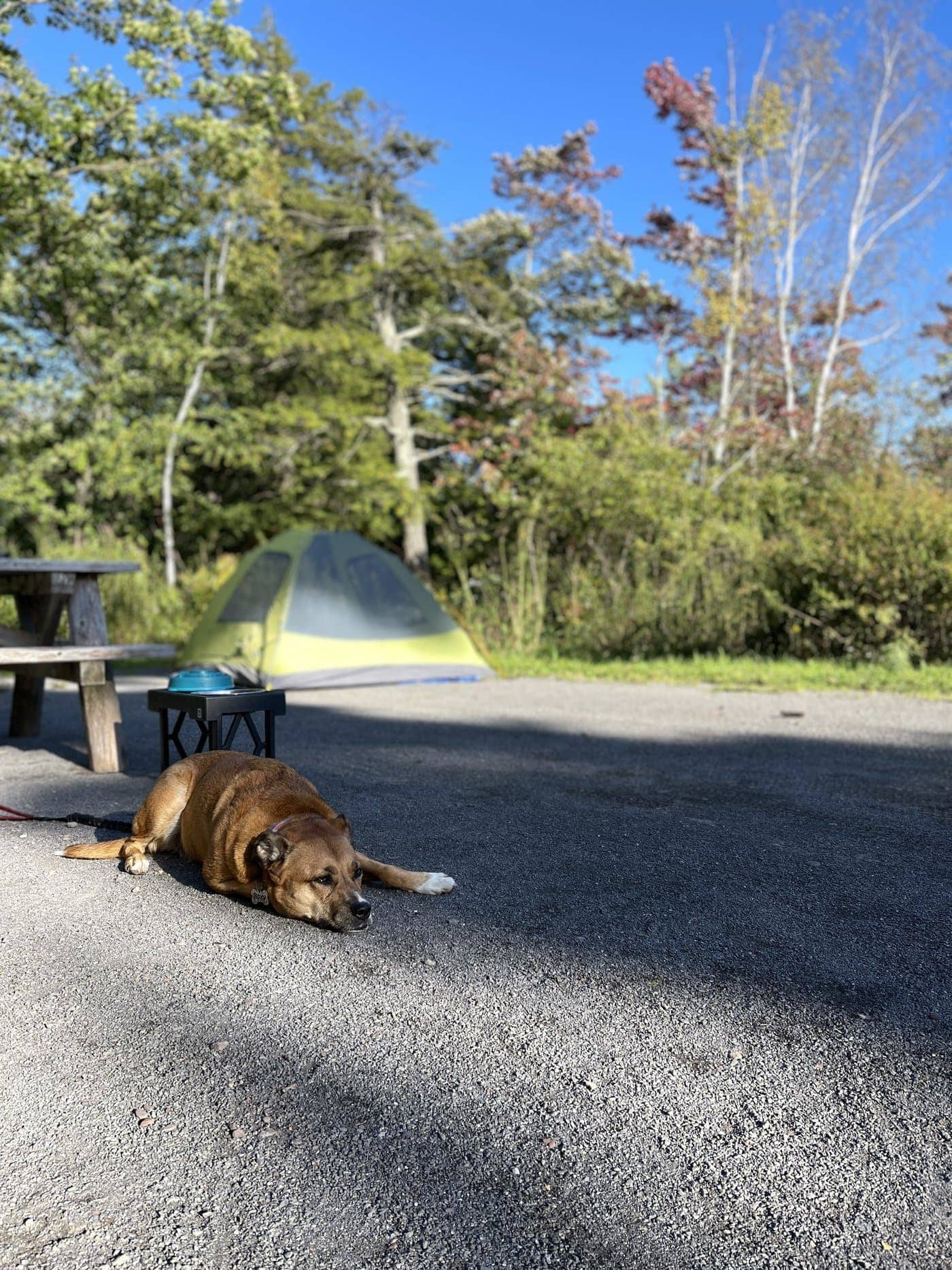 When dispersed camping, avoid creating new trails by not walking the same path repeatedly. Did you know that just a few weeks of repetitive foot traffic can significantly damage the soil? So mix it up and give Mother Nature a break. And remember, keep your campsite at least 200 feet away from water, roads, and trails. As always, know before you go. Be sure to check the campsite regulations in the park you're visiting because in specific areas like Harriman State Park, it's regulation to camp near shelters.
Leave the environment as you found it
We're all about leaving a positive mark on this world, and that includes leaving no trace of our camping adventure. When it's time to pack up and head home, make sure to restore any disturbed areas to their natural glory. Clean up after yourself, including those campfire rings, litter, and any leftover debris. Carry out whatever you carry in, and give your campsite one final sweep to make sure it's pristine, just like when you arrived.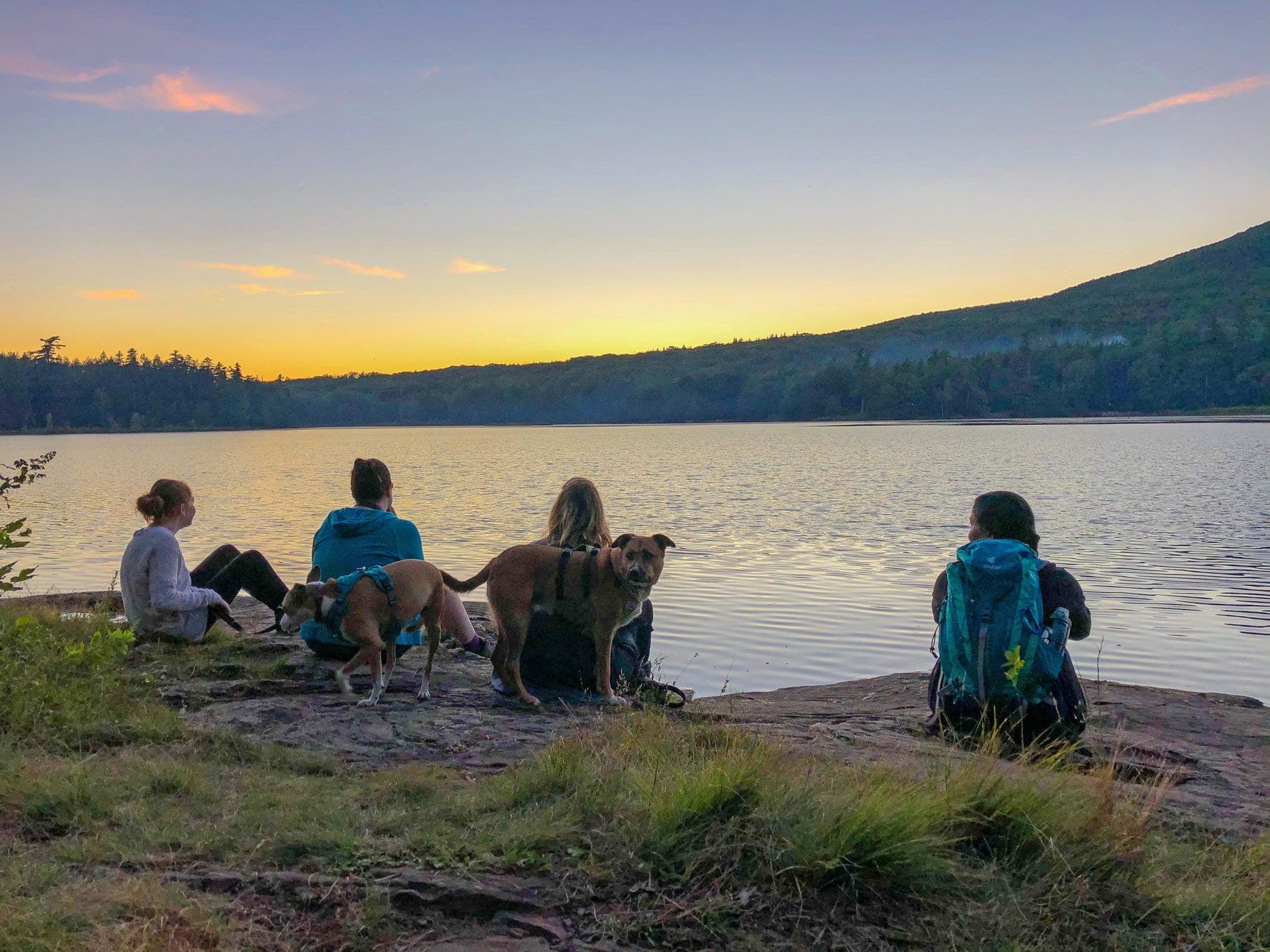 Follow Regs and Guidelines for Protecting Fragile Ecosystems
Be nature defenders and follow the specific regulations for each area in the Hudson Valley, like Harriman, the Catskills, and the Adirondacks. Stick to sturdy surfaces like rocks to avoid damaging sensitive alpine plants. Stay on designated trails, even if it means walking through mud or over fallen trees. Do not feed animals, keep pets on a leash, and remember to carry waste out, including pet waste.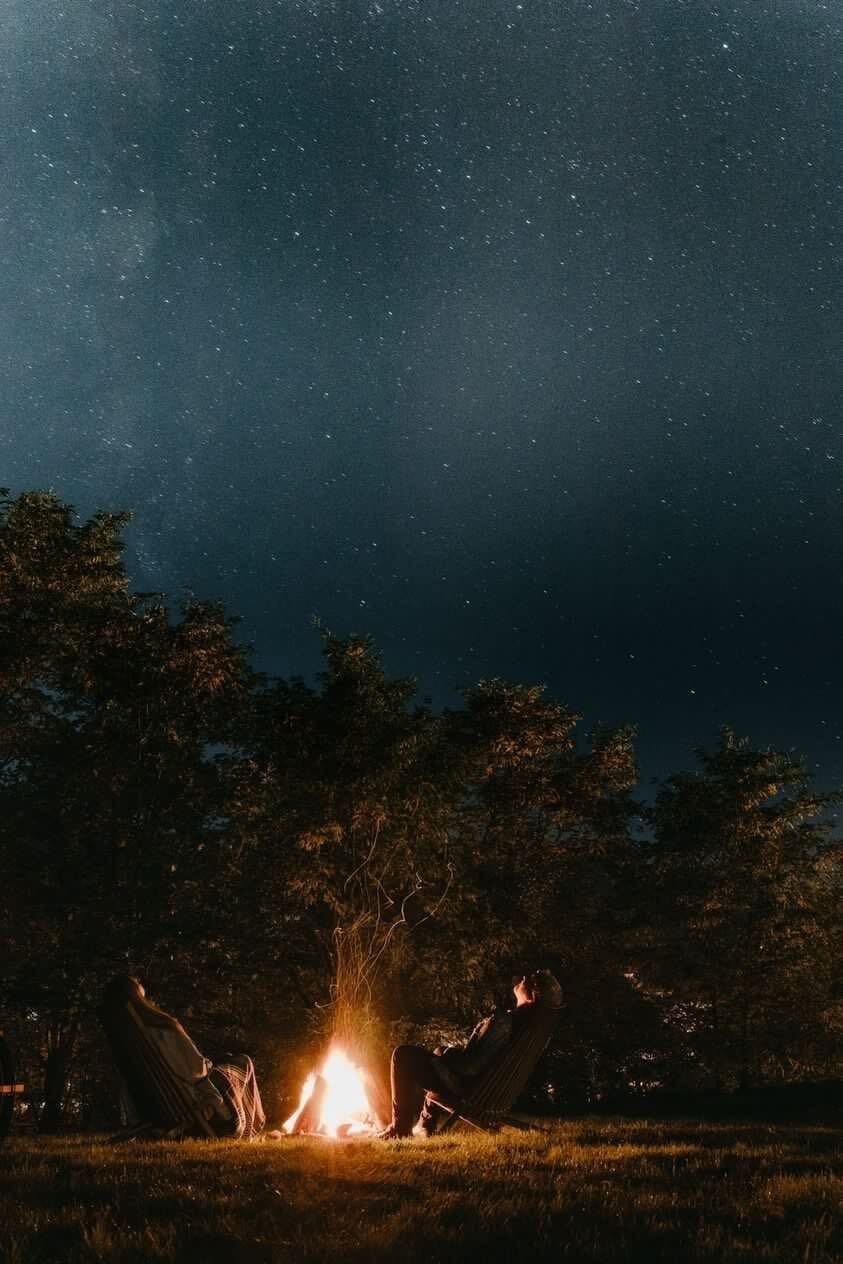 Camping in harmony with nature is an enriching experience that allows us to appreciate the beauty of the outdoors. By following Darley's Leave No Trace tips, we can make sure our camping adventures leave a lighter footprint and preserve the beauty of the Hudson Valley for generations to come. So pack your gear, respect the environment, and get ready for unforgettable camping memories. Happy trails!
Diana Richards is a Hudson Valley-based landscape photographer, educator, and dog mama. She has volunteered with Gear Forward to help provide equitable outdoor access for underserved youth, as well as assisted the New York-New Jersey Trail Conference with trail-building. She recently became education lead for the Fungi Foundation.