Pathway to Freedom: A Sojourner Truth Ceremony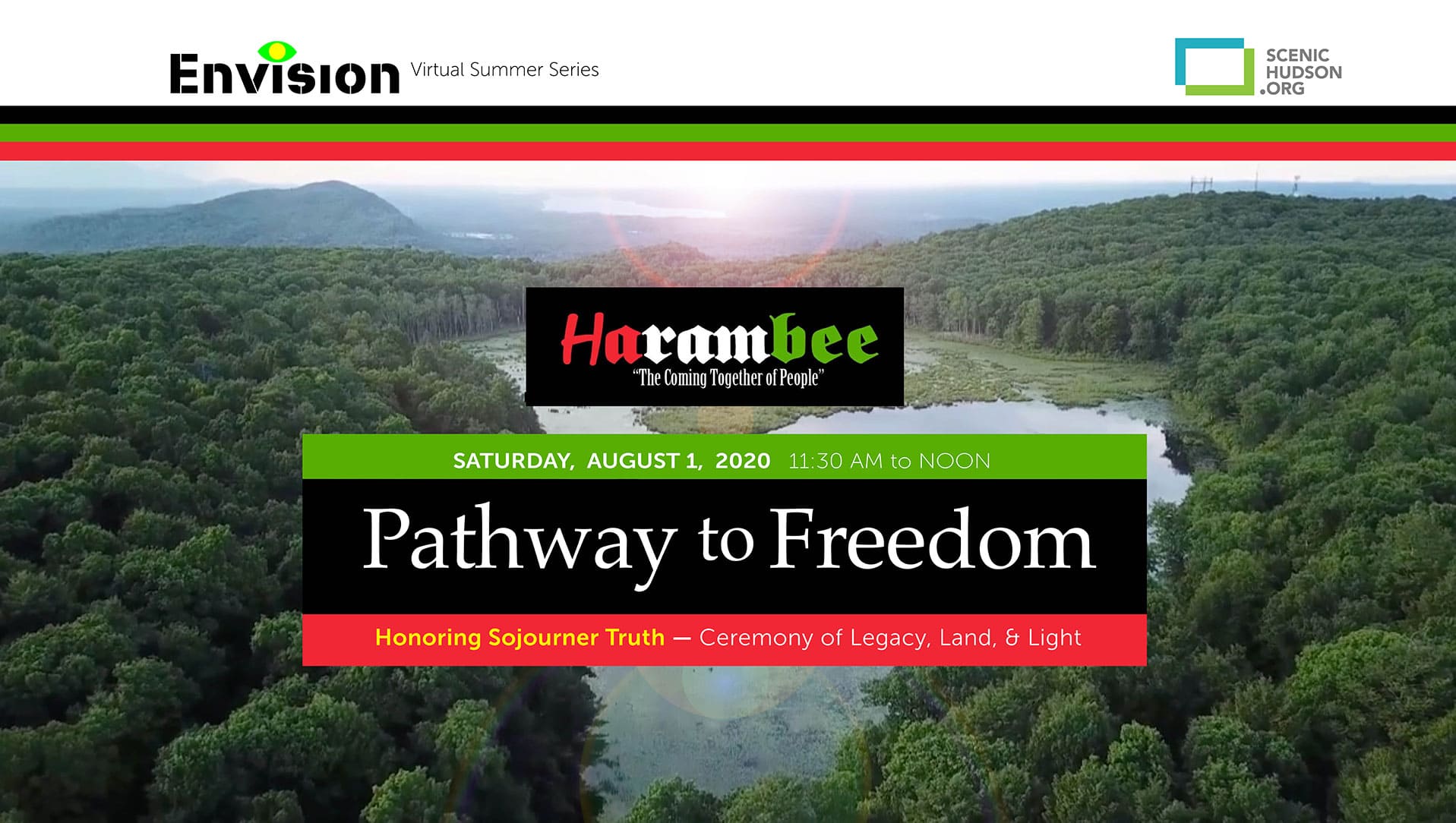 Scenic Hudson and Harambee Kingston participated in a unique and inspiring virtual event honoring legendary abolitionist and civil rights leader, Sojourner Truth.
In song, dance, words and libations, we blessed the land at Shaupeneak Ridge that Sojourner passed through during her walk to freedom. Scenic Hudson created a public preserve on the land and now is creating a new trail honoring Truth's life.