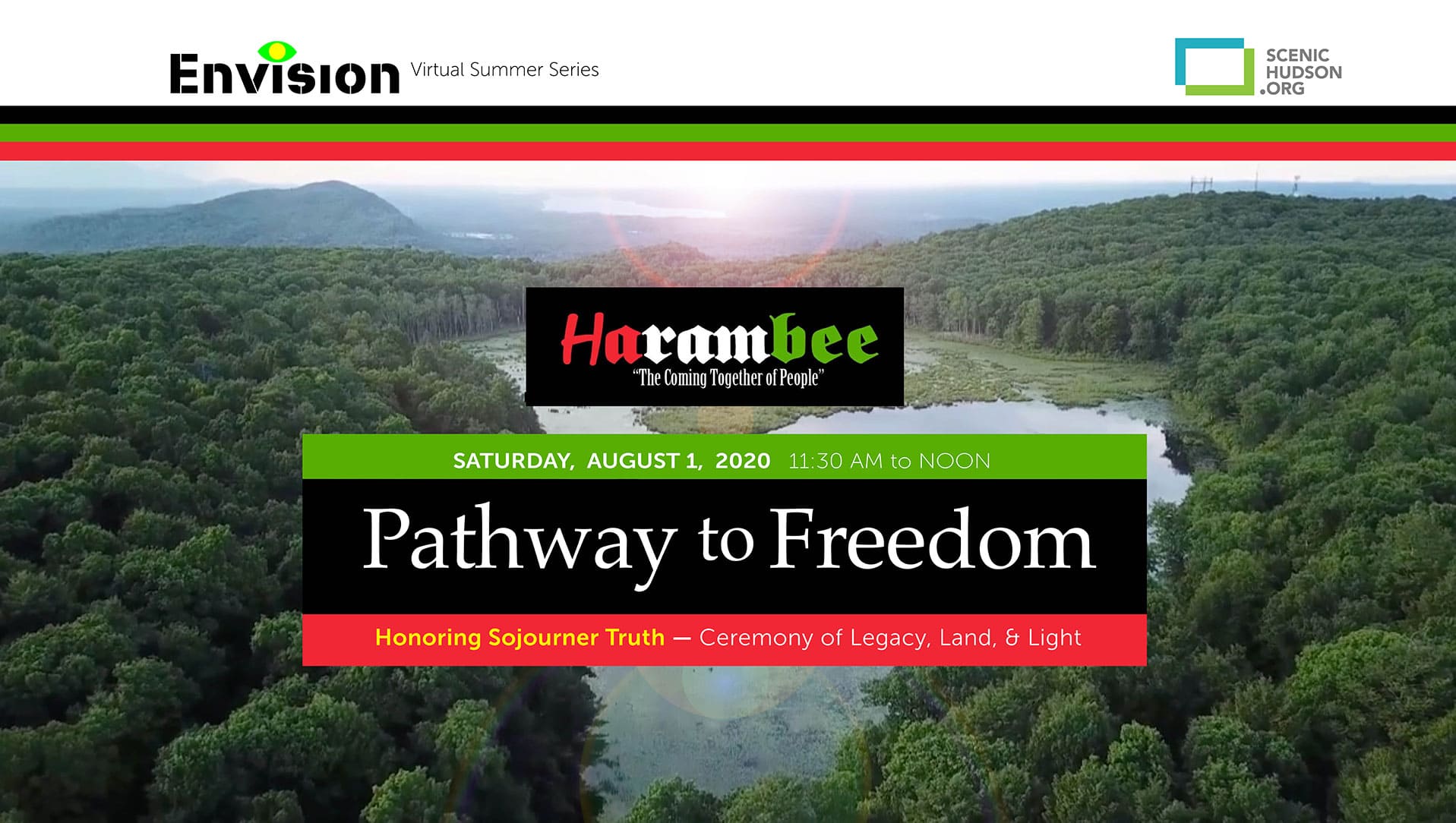 Aug. 01, 2020
11:30 am - 12:00 pm
Join us Saturday, August 1, on Facebook Live to participate in a unique and inspiring virtual event honoring legendary abolitionist and civil rights leader, Sojourner Truth.
In song, dance, words and libations, we will bless the land at Shaupeneak Ridge that Sojourner passed through during her walk to freedom. Scenic Hudson created a public preserve on the land and now is creating a new trail honoring Truth's life.
For the safety of the community (during COVID 19) this is an online event. All are invited to partake in the ceremony via Facebook Live at any of the host organization Facebook pages:
Please help spread the word and join us in coming together in spirit to honor Truth's legacy for all.