Virtual Exhibit Launch and Conversation with Karen Washington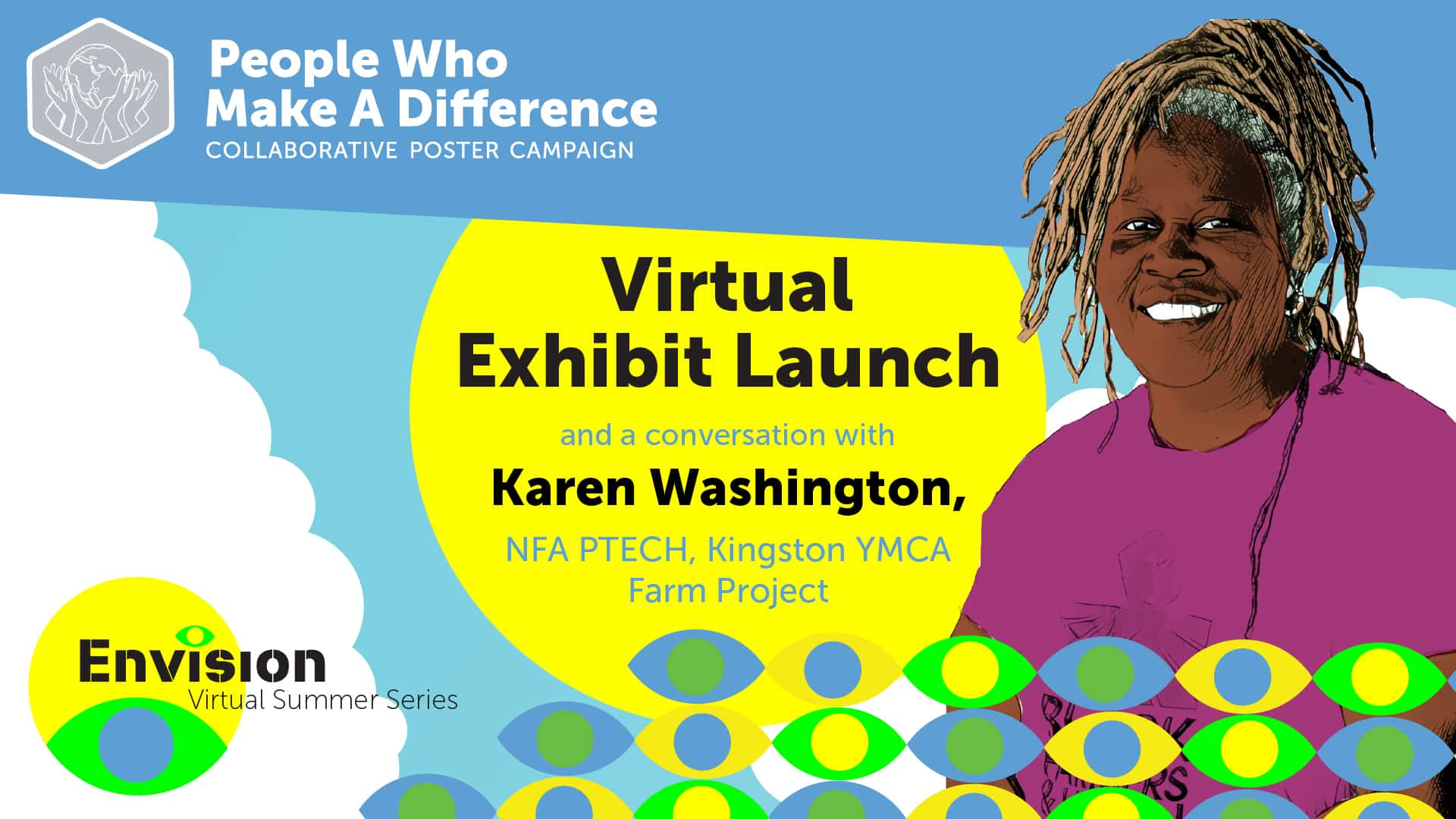 Scenic Hudson's Envision Summer Series kicks off with a virtual exhibit launch. We'll start with a guided tour of our People Who Make A Difference poster gallery—paying tribute to women, Black people and other People of Color, youth and members of Indigenous groups who have made enormous but under-recognized strides in ensuring everyone benefits from a healthy planet.
The evening's highlight will be a Q&A with one of our poster honorees—Karen Washington, a longtime advocate for urban farming in New York City and co-owner of Rise & Root Farm in Orange County. And then we'll wrap things up with a curated selection of "Music for Change" presented by DJ Tim McQueen.
SUMMER SERIES Kick-Off Schedule
7 p.m. Guided Tour of Virtual Gallery
7:10 p.m. Conversation with Karen Washington and students from NFA P-Tech and Kingston YMCA Farm Project
7:45 p.m. Music for Change with DJ Tim McQueen
Visit www.scenichudson.org/summer at 7 p.m. for the live stream!