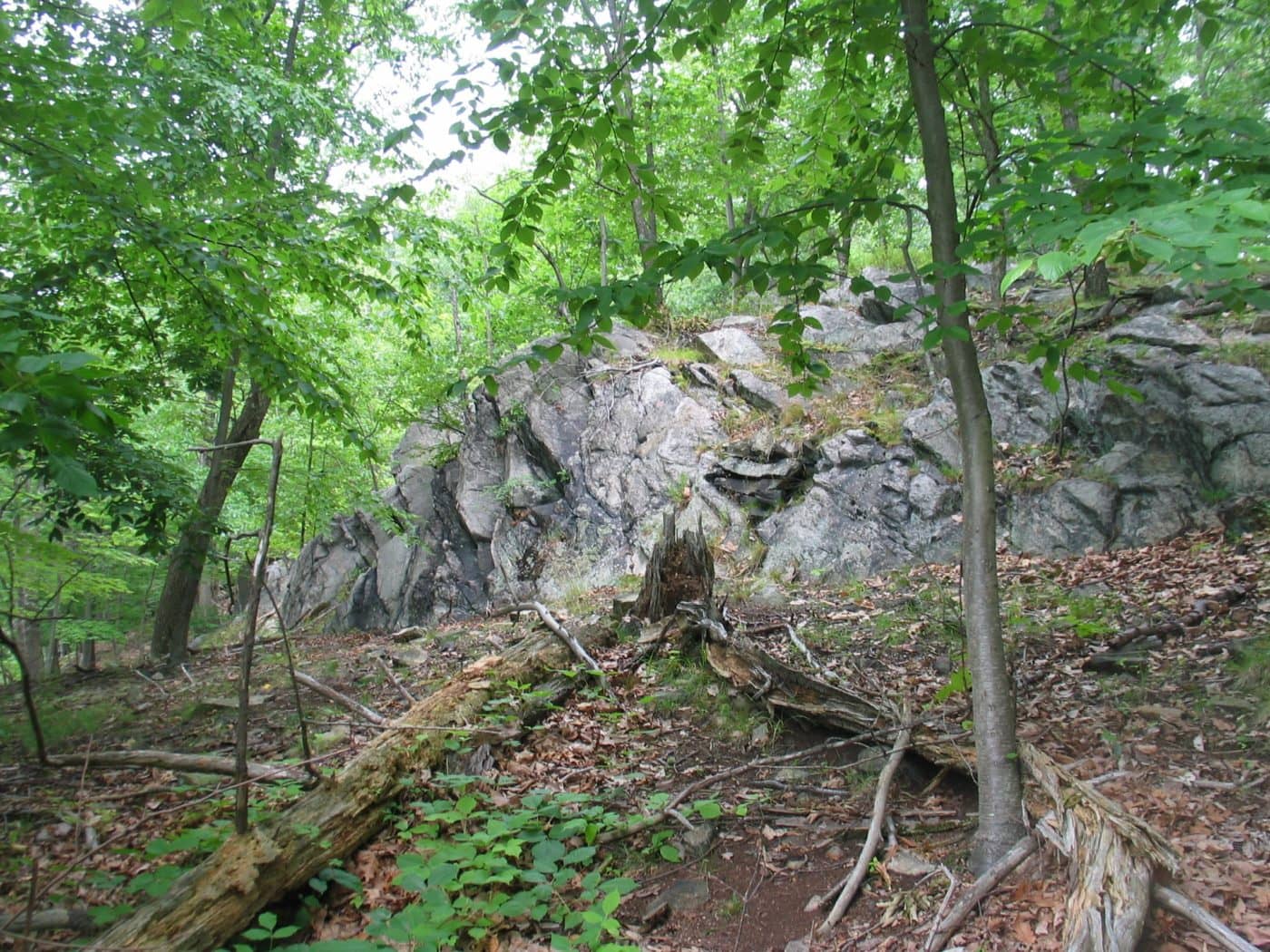 Peekskill (Westchester County)
Why we love it
Though directions to it are hard to come by, it's worth tracking down Fort Hill Park if you love nature and/or history. Trails through this woodland—amazingly, just blocks from Peekskill's bustling Main Street—pass fascinating rock formations, meandering stone walls, even a small pond. And atop the hill's summit, less than a mile from the trailhead, sit the remains of a Revolutionary War earthwork that guarded one of the Continental Army's major supply depots. When the British attacked on March 23, 1777, the Patriots held out briefly before retreating. Today, the sun-dappled site offers a peaceful place to escape from life's stresses.
More to explore
Peekskill's revitalized downtown features an array of restaurants, shops and breweries, as well as Hudson Valley MOCA, which displays contemporary art by renowned and emerging artists. For spectacular views of Peekskill Bay—and perhaps a bald eagle—head to Scenic Hudson Park at Peekskill Landing, also a starting point of the 2-mile Peekskill RiverWalk along the shoreline.
Highlights
3 miles of scenic woodland trails
Remains of a Revolutionary War earthwork
Directions, hours, etc.: The park entrance is on Decatur Avenue, just south of Orchard Street. Though not drawn to scale, this map is helpful in reaching the hilltop redoubt. The park is open dawn to dusk.