Ned Sullivan Interviewed on WAMC's Midday Magazine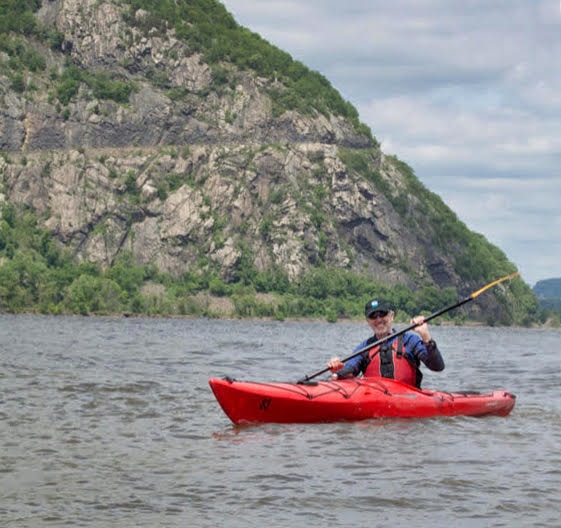 This year marks the 50th anniversary of the National Environmental Policy Act. WAMC's Hudson Valley Bureau Chief Allison Dunne spoke with Scenic Hudson President Ned Sullivan about how the nonprofit played a role then and what it's doing today.
Sullivan talks about how the initial seeds of the National Environmental Policy Act, which led to the creation of the Environmental Protection Agency and important environmental regulations, grew out of the results of a fight to protect Storm King Mountain in the mid-1960s. That important fight was the genesis of Scenic Hudson and of the modern grassroots environmental movement.
Sullivan also spoke about the People Who Make a Difference poster campaign, a collaborative art and environmental education project that features colorful and inspiring art envisioned by Scenic Hudson and created by Dutchess Community College graphic design students and spotlights diverse, modern environmental role models.
He also stressed the importance of Scenic Hudson's parks during this time, saying, "…people understand the importance of social distancing and are out enjoying nature, connecting with the beauty of the Hudson Valley and the river and enjoying what nature can can bring both in inspiration, solace and opportunities to be with family members."
Sullivan is also looking ahead to what a post-COVID future could look like for the Hudson Valley. "How can we…ensure that we learn positive lessons and take positive, forceful steps forward to ensure that our health is protected, that our environment is protected, that the dramatic drops in air pollution that are occurring [continue]…how do we make sure that we don't just go back to causing the kind of air quality and climate impacts that were occurring previously?"
He encouraged people to start where they are by making positive choices in their own lives, from starting a compost pile to switching to natural fertilizers to stop using single use plastic to buying local produce to supporting community solar projects.
Listen to the interview here.