Durante el siglo pasado, el nivel del mar en el río Hudson ha subido aproximadamente un pie; se proyecta que este ritmo se acelere. ¿Qué significa esto para nuestra tierra y nuestras comunidades?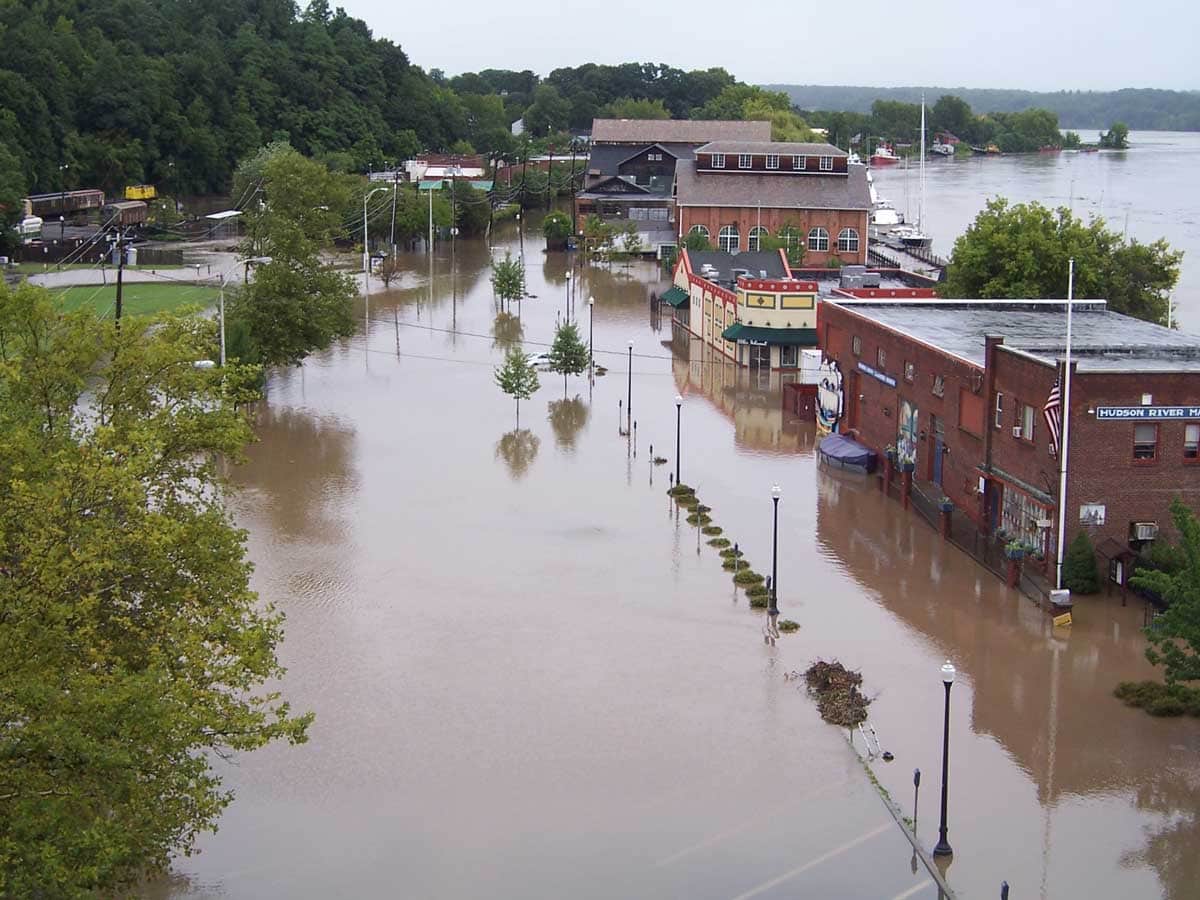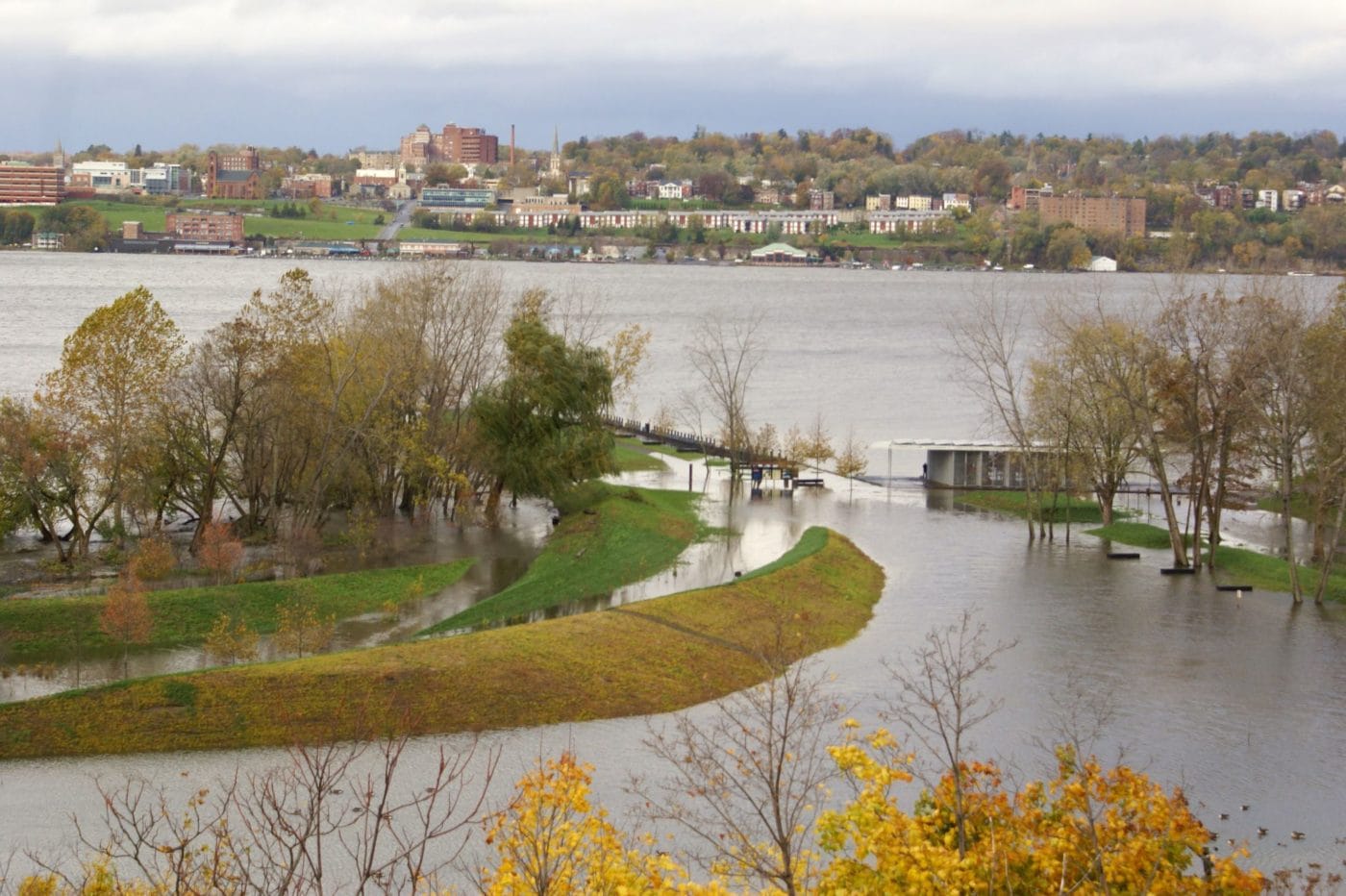 El río Hudson es una extensión del Océano Atlántico, un estuario de 150 millas de longitud desde el Estrecho del Puerto de Nueva York hasta la Presa federal de Troy. El nivel del mar a lo largo del estuario entero está por tanto vinculado a cualquier cambio ocurrido en el nivel del agua del Atlántico y de todo el planeta.
Durante el siglo pasado, el nivel del mar en el Hudson subió aproximadamente un pie, más exactamente, alrededor de 2,8 mm por año, una tasa mayor que el promedio mundial. En décadas recientes, la tasa de aumento del nivel del mar se ha acelerado, alcanzando un promedio de 4,5 mm por año desde 1991.
Según los mejores datos disponibles, se espera que el nivel del Hudson continúe subiendo seis pies o más para finales de este siglo, y, durante el próximo siglo, un aumento adicional similar.
Puntos en juego
Más de 9.000 acres de terrenos ribereños están al alcance de las mareas altas diarias, presentando amenazas tanto a los hábitats fluviales más críticos como a unos 3.600 hogares y 6.900 personas. Los cambios de nivel correspondientes en zonas propensas a inundaciones pondrán en mayor riesgo a unos 6.400 hogares más y a 12.200 personas de sufrir daños por las marejadas ciclónicas e inundaciones.
Al mismo tiempo, los hábitats más claves del ecosistema del río Hudson — 13.000 acres de humedales de marea y lechos poco profundos de vegetación acuática — se verán cada vez más afectados por el aumento de los niveles de agua.
Nuestros esfuerzos
Por ser a la vez una organización orientada hacia una misión y una parte interesada propietaria de más de 1.000 acres de tierras ribereñas protegidas, Scenic Hudson obra por catalizar esfuerzos de planificación a largo plazo en respuesta al aumento del nivel del mar a lo largo del estuario. A continuación se indican algunas herramientas útiles que hemos desarrollado:
Cartografía del aumento del nivel del mar: un mapa interactivo que muestra la profundidad estimada del agua correspondiente a cada incremento del aumento del nivel del mar
Protecting the Pathways: una guía interactiva destinada a preservar nuestros humedales de marea ante el aumento del nivel del mar
Hudson Valley Flood Resilience Network: la red de resiliencia frente a inundaciones reúne comunidades dedicadas a la planificación e implementación de medidas de adaptación al aumento del nivel del mar
Casos de éxito (en inglés)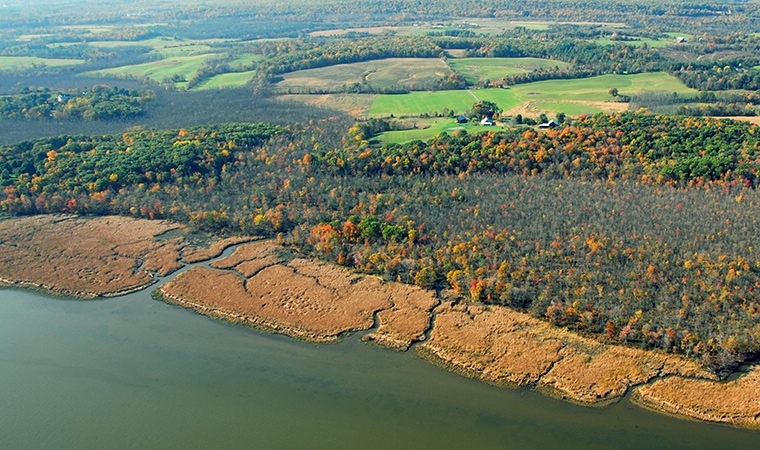 Ramshorn Marsh (Catskill, Greene County)
The 132 acres of forest and tidal marsh we added to our RamsHorn-Livingston Sanctuary further protect some of the estuary's most unique and unspoiled habitats. 2017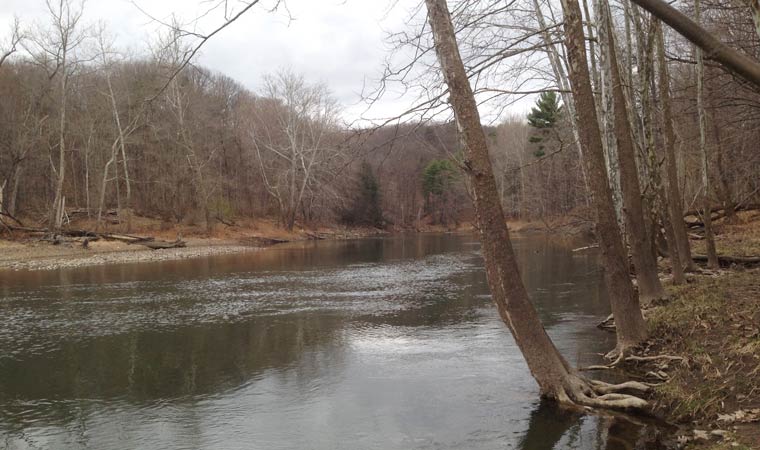 Catskill Creek (Catskill, Greene County)
This land along Catskill Creek served as a favorite subject of painter Thomas Cole. We partnered with the Greene Land Trust to protect the 144-acre property and create Mawignack Preserve. 2016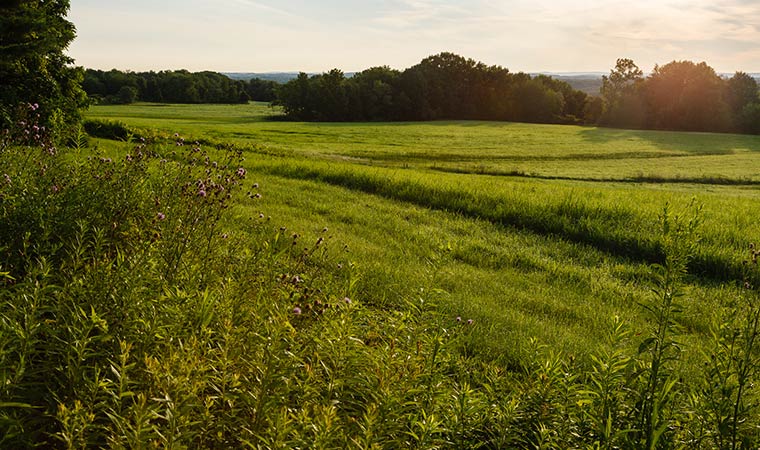 Binnen Kill Wetlands (Bethlehem, Albany County)
The generous donation of a conservation easement on eight ecologically important acres along this Hudson River tributary allowed us to link two parcels we previously protected spanning 260 acres.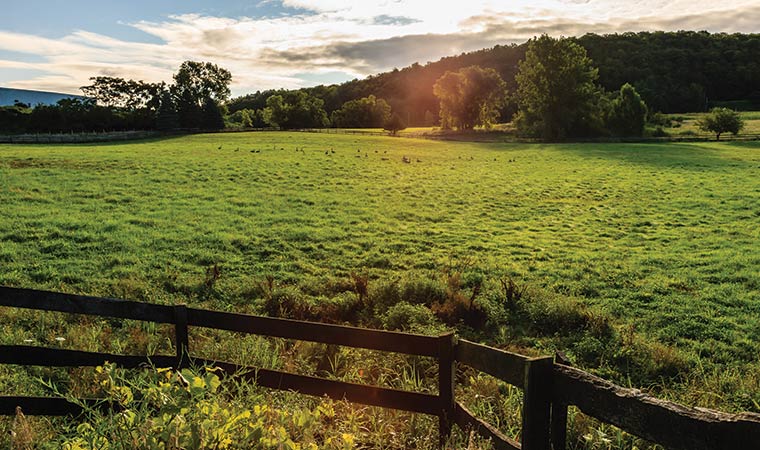 South Bay Creek Watershed (Greenport, Columbia County)
Further safeguarding views from Olana, as well as the town's drinking water supply, we protected 105 ecologically important acres along the Hudson River tributary. 2015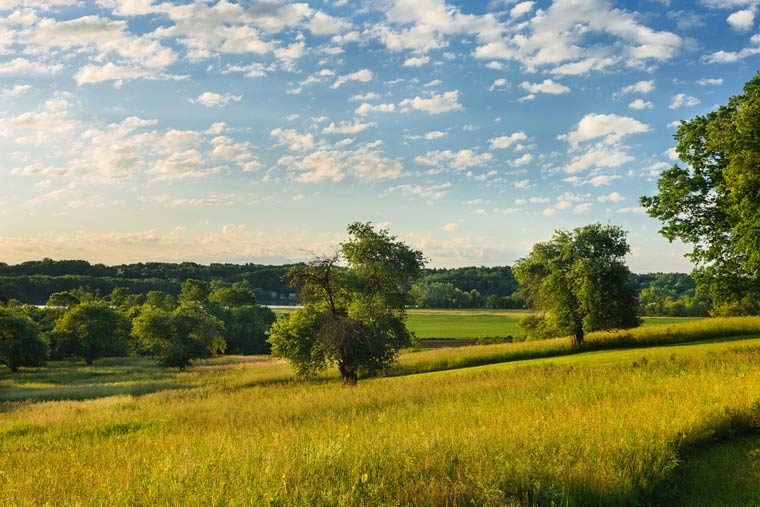 Binnen Kill (Bethlehem, Albany County)
We protected 131 acres of ecologically important meadow, wetland and shoreline habitats along this Hudson River tributary. 2015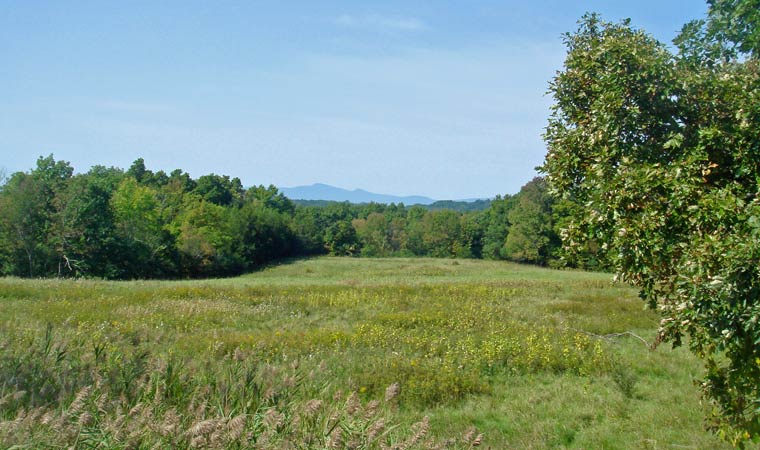 South Bay Watershed (Greenport, Columbia County)
Conservation of these 173 acres, which include ecologically important wetlands, safeguarded magnificent views from Olana and the town's drinking water supply. 2013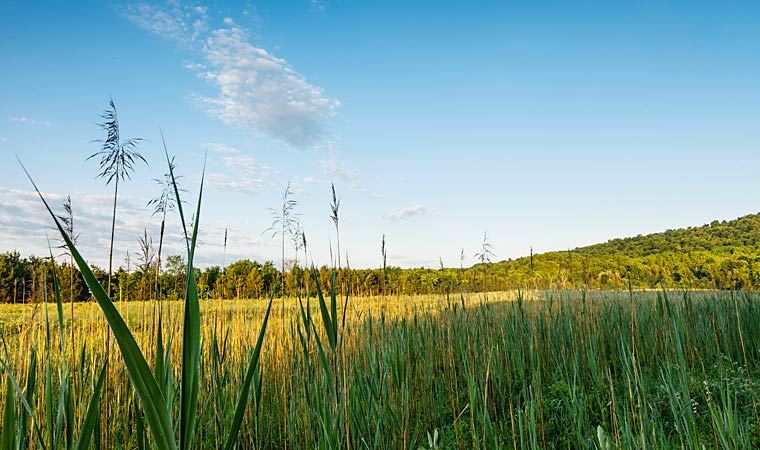 South Bay Creek (Greenport, Columbia County)
Protecting these 148 acres of sensitive forest, meadow and wetland habitats also preserved iconic views from Olana. 2012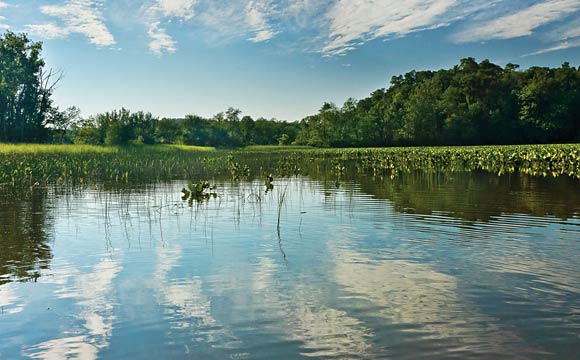 Little Nutten Hook (Stockport and Stuyvesant, Columbia County)
These 296 acres of forest and tidal wetlands increased protected habitats within the Hudson River National Estuarine Research Reserve at Stockport Flats, a true ecological powerhouse. 2010