Connecting residents to the outdoors and a rich history.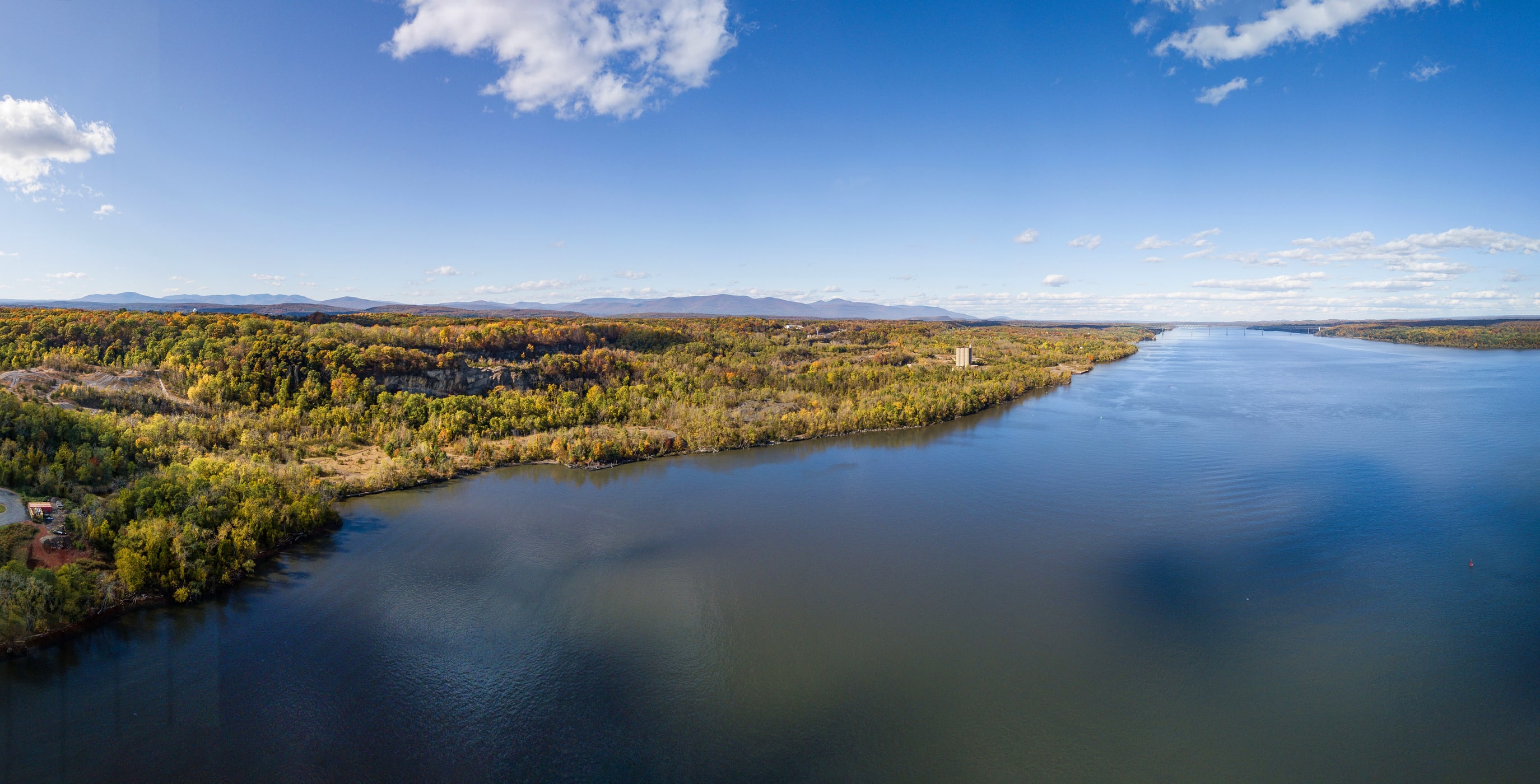 Kingston's location at the junction of the Hudson River and Rondout Creek made it an important settlement long before it became the first state capital just a few months before it was burned by the British in 1777.

Today, we're collaborating with groups like the Kingston Land Trust, RUPCO, My Kingston Kids, HealthAlliance of the Hudson Valley, Humanamente Kingston, Wild Earth, the Kingston Business Alliance, Hudson River Maritime Museum and the Good Work Institute to increase access to open space and the waterfront, reach and educate more city youth about environmental issues and improve residents' quality of life.

With our partners, we are engaging the public to create a vision for the transformation of a remarkable 508-acre, formerly industrial riverfront parcel we have acquired. It has the potential to redefine the city's relationship with the site and the Hudson River and create a sense of ownership for the entire community. It also will contain a segment of the 750-mile Empire State Trail.

We are also collaborating with the Kingston Land Trust and its partner organization, Harambee, on urban land conservation strategies, like the acquisition of the Pine Street African Burial Ground, a long-overlooked final resting place for hundreds of enslaved people living in the area between roughly 1750 and 1860.

Additionally, we are:

Collaborating with the Hudson River Maritime Museum on the first solar-powered boat operating on the Hudson. Our financial support helped the museum launch Solaris, a "floating classroom" for teaching about the city's river-based history as well as lessons in ecology, aquatic habitats and rising sea levels
Strengthening the link between our 376-acre Juniper Flats Preserve and the city by partnering with the school district and Wild Earth to bring Kingston Middle School students there for fun outdoor adventures that forge lasting connections to nature
Supporting efforts by the city, businesses and others to make the Rondout district more economically and environmentally resilient