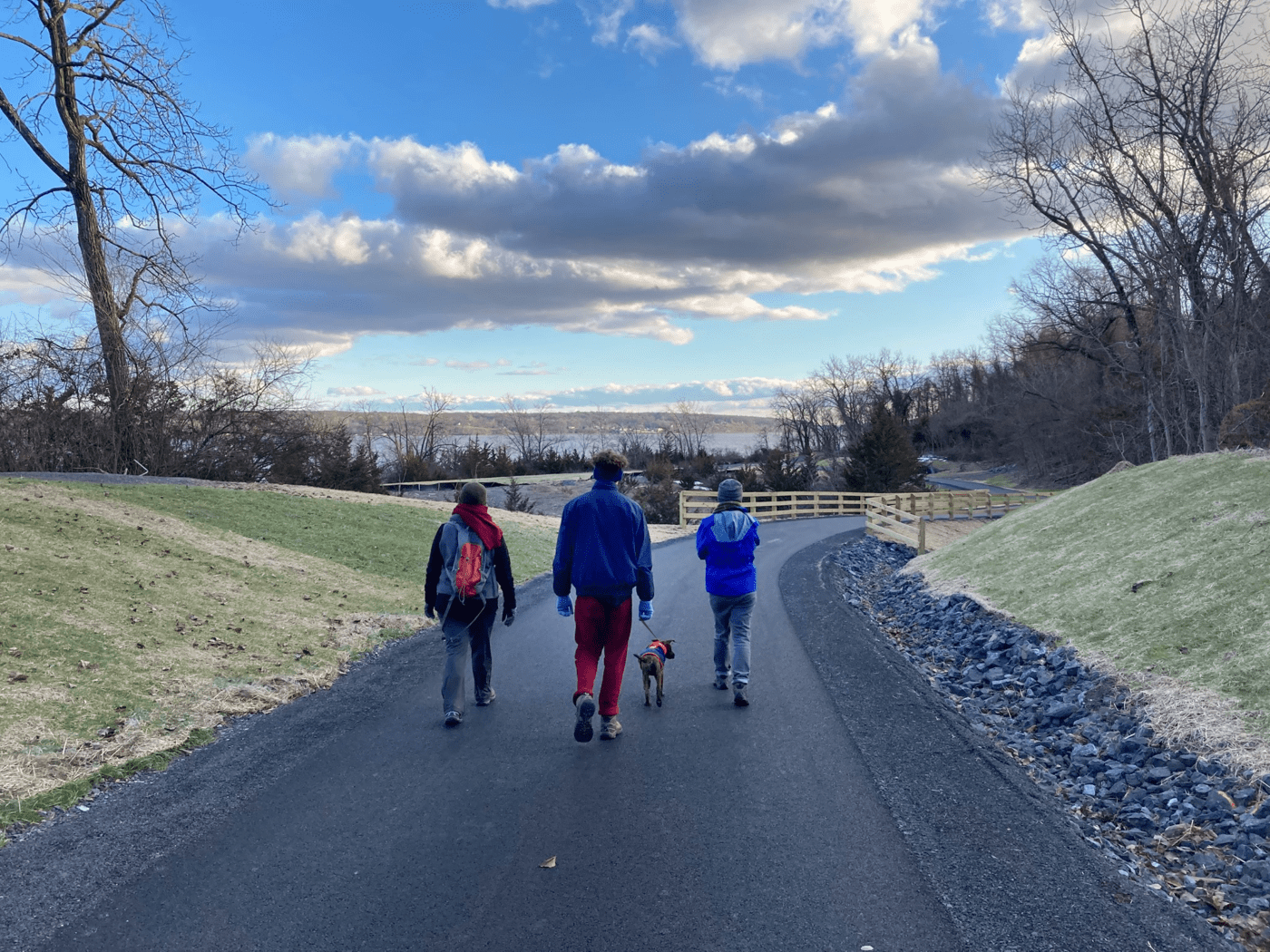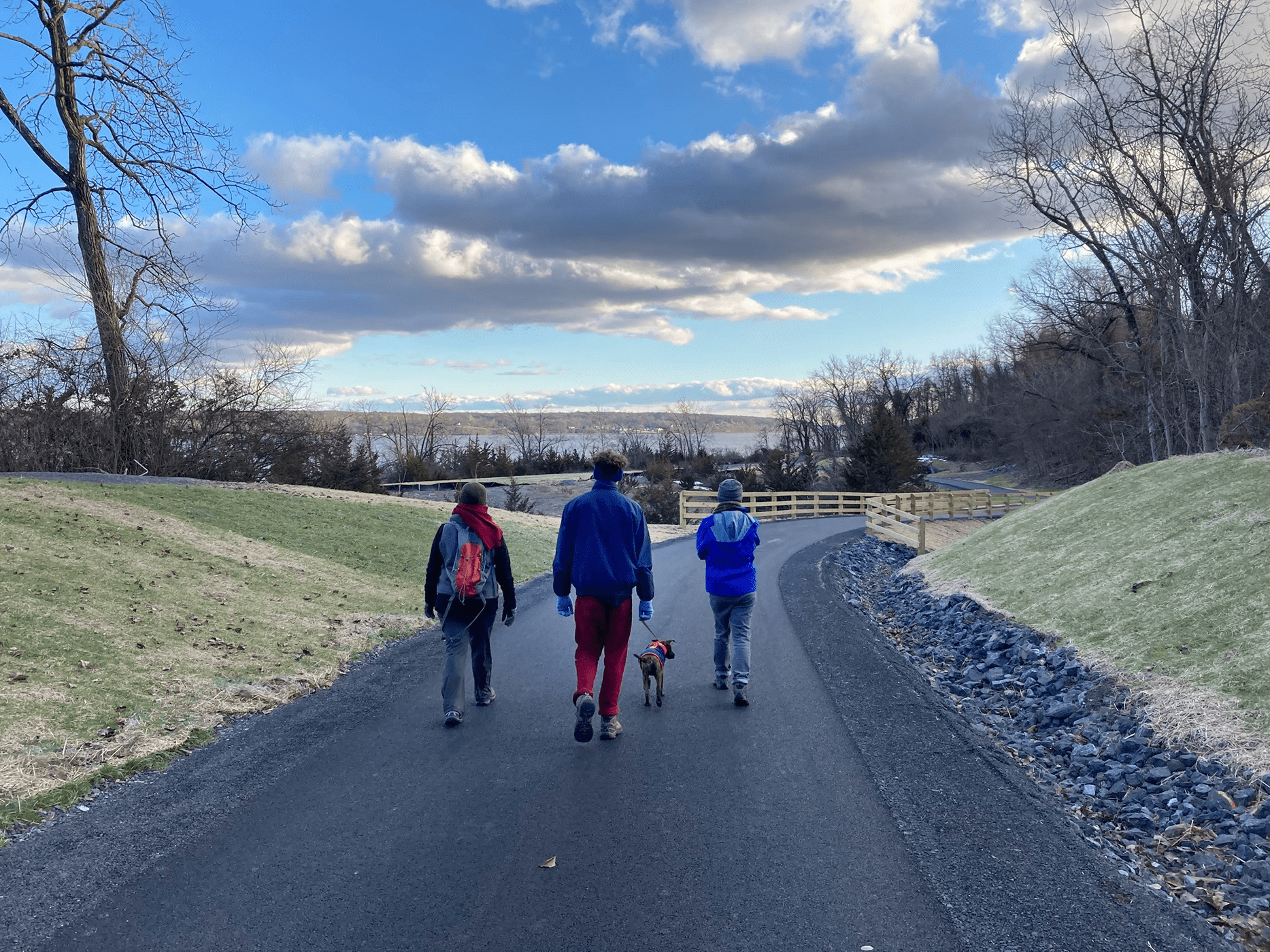 A new Hudson River trail.
The Hudson River Brickyard Trail officially opened on Dec. 31, 2020, after a collaborative effort by Scenic Hudson, Kingston Land Trust, City of Kingston, Town of Ulster, and the State of New York.
The Hudson River Brickyard Trail is a 1.9-mile section of the city's Kingston Greenline and NY's Empire State Trail (EST) that crosses 520 acres we protected in 2019. It's one of the few places along the EST offering a direct connection with the river. This trail features an organic, meandering design, which runs through former industrial land, soon to become a state park. The trail will directly connect you with the Hudson River, majestic views of nearby cliffs, and the joy of watching a soaring bald eagle, waterfowl, kayakers and sailboarders. Learn more here.
Please keep pets leashed at all times and clean up after them. Please stay on marked trails.
All parking for the Hudson River Brickyard Trail is located at Kingston Point Beach. From the beach, pedestrians take a short wood-chipped path and bicyclists ride on Delaware Ave. to North Street. The trail route passes the Hutton Brickyard property along North Street and joins with the newly constructed portion of the trail at the future park. The new off-road segment follows the shoreline into East Kingston.
Summer hours (April 1 – Oct. 31): 6 a.m. – 8 p.m. Gates close promptly at 8 p.m.
Winter hours (Nov. 1 – March 31): 7 a.m. – 5 p.m. Gates close promptly at 5 p.m. The trail is not maintained during winter months.
Activities
Get Directions to Kingston Point Beach
More to explore
Visit nearby Sleightsburgh Park which has excellent fishing and breathtaking views. Short trails parallel Rondout Creek, leading through a wooded peninsula to a spit of land extending far out into the river — proving you don't need a boat to get the full Hudson experience.