Farmer Nfamara Badjie is trying something that hasn't been done in the Hudson Valley in more than 180 years — growing rice. While Henry Warner failed in his attempt to establish rice paddies in Constitution Marsh in the 1830s, Badjie is succeeding — he harvested 1,000 pounds of rice from his paddies in Ulster County last fall, an amount he hopes to exceed this year.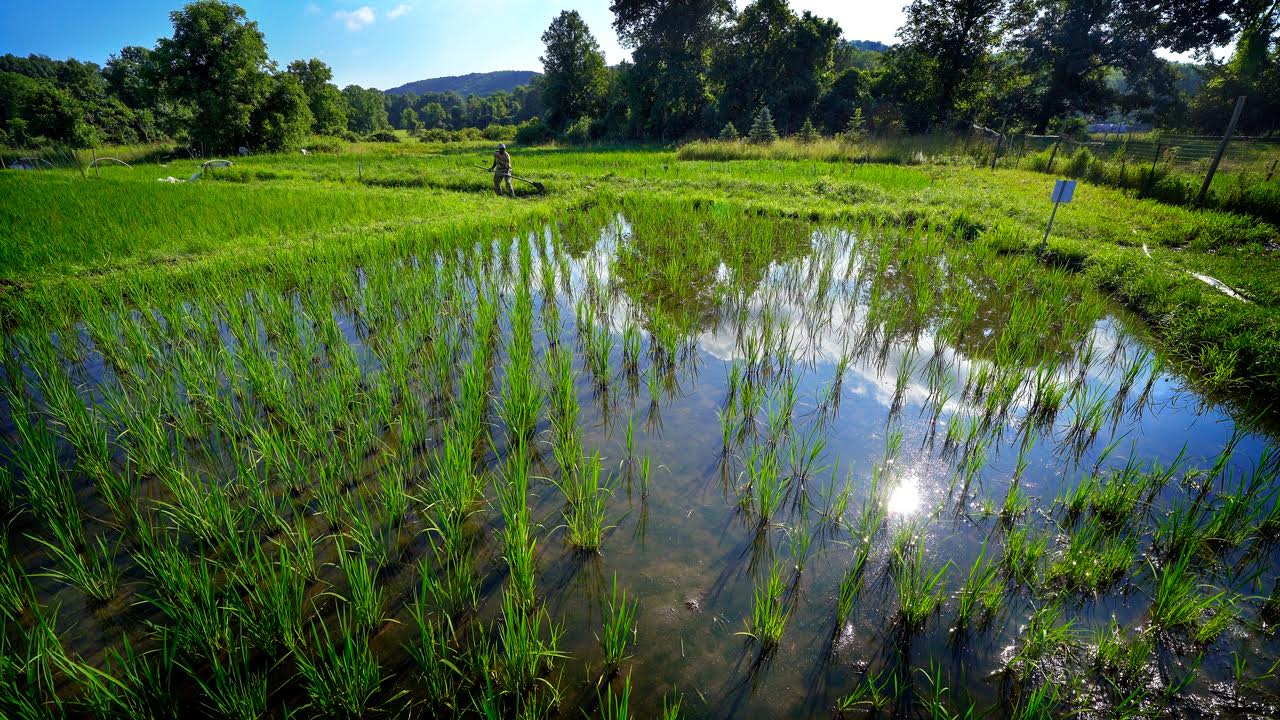 Badjie provides a great example of making do with what you have. When he purchased his six-acre farm in 2013, he soon realized it was too muddy for growing conventional crops. A native of Gambia who grew up working in rice fields, Badjie quickly realized that crop was the way to go. The only problem was choosing a variety of this warmth-loving plant that would survive in the Northeast's colder climate. After a couple of years of trial and error, coupled with guidance from experts at Cornell University, he hit upon two rice types and a system for planting them that works.
Badjie's rice has been a hit with the public and restaurants that clamor for his homegrown grains, which taste nuttier than store-bought varieties. It may also offer a hopeful sign for other local farmers seeking to diversify their crops in the face of increased rainfall from a changing climate.
For more about Badjie's inspiring story, check out this article.