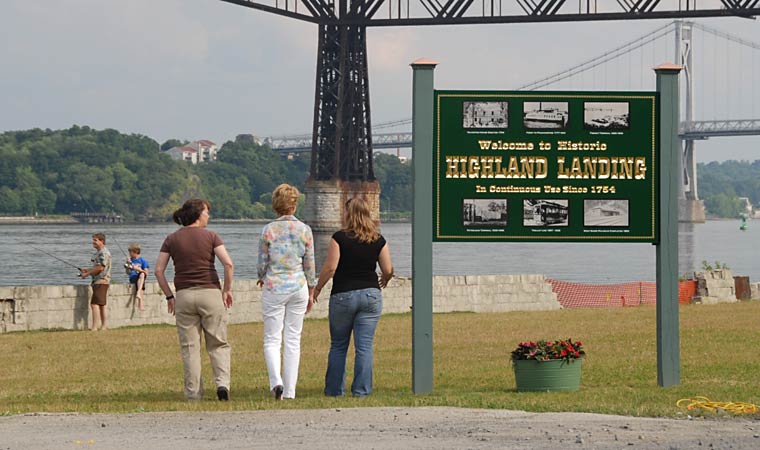 People enjoying Bob Shepard Highland Landing Park Photo: Jeffrey Anzevino
Highland, Ulster County (1.7 acres)—Scenic Hudson helped the Town of Lloyd purchase this former industrial site that now offers excellent opportunities to relax on the riverfront and enjoy stunning views. The park links to the Walkway Loop Trail and is a featured Atlantic Kayak Tours destination.
For inquiries about Bob Shepard Highland Landing Park, call the Town of Lloyd at 845-224-4464.
When to visit
Year-round daily sunrise to sundown.
Directions & Map

View Bob Shepherd Highland Landing Park in a larger map
More to Explore — Nearby Parks